text.skipToContent
text.skipToNavigation
You are about to leave this site.
---
Please be aware that your current cart is not saved yet and cannot be restored on the new site nor when you come back. If you want to save your cart please login in into your account.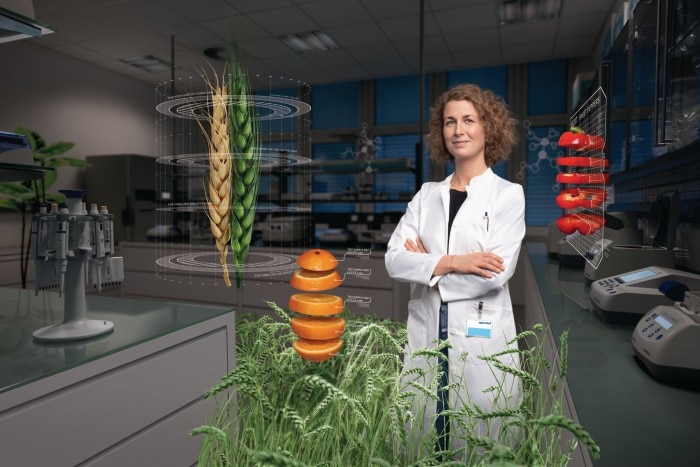 Food testing: How do we ensure the quality of our daily needs?
Lab Academy
Molecular Biology

Food & Beverage

Cell Biology

Safety & Biosafety

Photometry

Reproducibility

Essay
As the human population continues to grow, how can we be certain there will be enough food and resources in the future to support our needs?
The UN estimates that by 2100 the human population will increase to ten billion – and while land suitable for growing crops is becoming increasingly scarce, the agricultural areas on the planet would have to double in the next 35 years to feed this number of people. Increasing meat and dairy consumption will further exacerbate the problem because of the higher production of animal feed, and therefore increased land use.
One thing that's for sure is we are going to have to become more inventive and efficient in the way we produce food and raw materials. Crops will need to become more nutrient-rich and tolerant to the effects of climate change, such as long periods of drought.

One way of doing this is by taking a closer look at the seeds we use. Seed analytics can help maximize crop production by ensuring the health and quality of seeds, which helps crop yields, food safety, and provenance. Molecular biology techniques can be used to measure the genetic purity of crop seeds or for detecting transgenic seeds from genetically engineered crops.
These same techniques can also be used to investigate threats to our current food supply. A good example is the honey bee: it doesn't just produce honey, it's also an extremely important pollinator that is vital to crop production. However, honey bees are susceptible to a parasitic mite, and molecular biology has been used to develop a test that can ensure more effective protection against these mites.
The great thing about using molecular biology techniques in food testing is that scientists can get their results very quickly, so testing doesn't cause any significant delays in the food supply. However, as with any lab in the food industry, it is essential to ensure that there are no traces of foreign substances such as bacteria, fungi, pesticides, and yeasts in the consumables and equipment used to carry out analyses
To support the scientists who work not just in food testing, but also in food production and food research, we at Eppendorf have a range of products to help save time and provide reliability – through every step of the process. These include
pipettes
and
tips
,
tubes
,
centrifuges
,
mixers
,
photometers
, and
freezers
– as well as automated liquid handling systems for high-throughput testing. Our technology is used worldwide by governments and agencies so they can be sure that the food they test is safe – because only safe food ensures our survival.