text.skipToContent
text.skipToNavigation

Become a product tester
Be among the first to use new Eppendorf products.
Test this! Your opinion is important, tell us what you think!
Your feedback will provide us with valuable insights to improve our latest innovations. 
Help us develop the right features to improve your lab and asset management experience by collaborating with us. You can participate in our product testing program in several ways, with highly flexible formats that you can incorporate into your demanding routine. Take part in surveys, interviews, software prototype testing or product testing.

What are you waiting for?
Be the first to use a new Eppendorf pipette for your daily lab routine and let us know what you think. Or you could become part of our digital product development, for example for VisioNize® Lab Suite, and evolve new features to improve your lab and asset management.

These are just two examples of our diverse testing program. Let's work together to find the right opportunity to match your interest. Please enter your contact details here and we will reach out to you with more information.

In appreciation of everyone who signs up before December 31, 2023, we will raffle ten personalized pipette pens.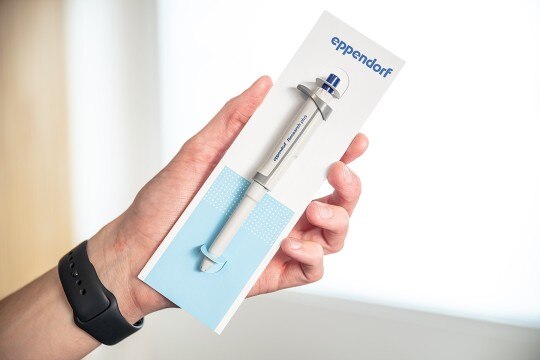 Become an Eppendorf Product Tester