text.skipToContent
text.skipToNavigation
You are about to leave this site.
---
Please be aware that your current cart is not saved yet and cannot be restored on the new site nor when you come back. If you want to save your cart please login in into your account.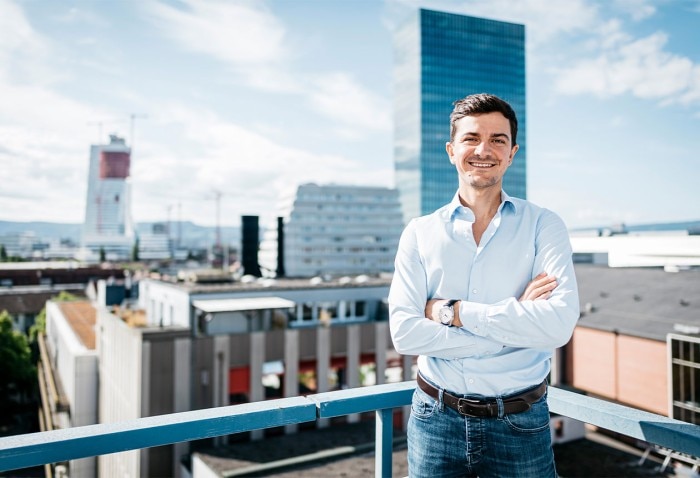 When Cells Learn to Talk
Explore Life Science
Off the Bench

Exploring Life
The young Switzerland- based biotechnologist Randall Platt develops tools for genetic research. His method is the first to allow the efficient manipulation of entire gene networks. And, by the way, his lab teaches cells to record their biographies.
If Randall Platt wants to hang a picture on the wall of his Swiss residence, chances are the project may fail due to his lack of technical skills. "I am not a home improvement genius", he admits, and laughs. At the same time, the American is a tool enthusiast. It is one tool in particular that makes his researcher´s heart beat faster. It is sharp – really sharp. He is referring to the gene scissors known as CRISPR/Cas. Platt has given this cutting tool, discovered in 2012 by Emmanuelle Charpentier and Jennifer Doudna, a new cutting edge and turned it, piece by piece, into a universal instrument for gene repair.
Within the realm of science, his developments have earned him the title "toolmaker of modern biology." At only 33 years of age, he is the man of the hour when the genome is on the cutting board. Despite the glory, the scientist, who grew up near Salt Lake City, keeps his feet firmly on the ground. Formalities are not important to him, and he can do without "Professor" – and Randall. "My name is Randy", he says, and he is exactly where he says he belongs – at eye level with all humans!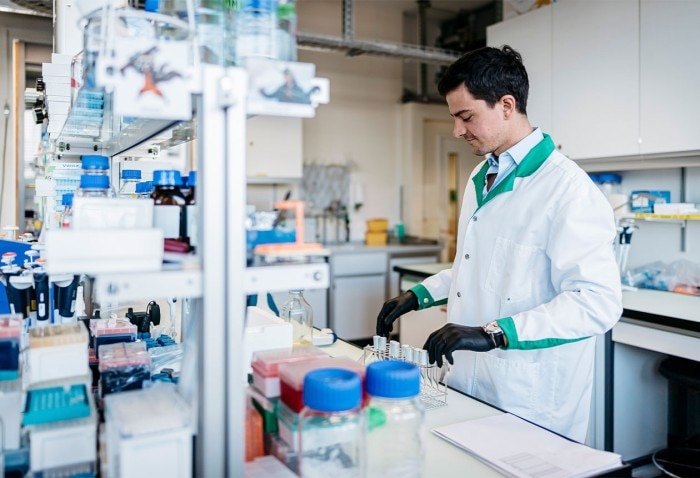 The problem-tackler

A desk, two chairs, a computer, a blackboard and a stack of books – his office in the Department of Biosystems Science and Engineering at the ETH Zürich, located in Basel, which he has recently joined as professor of bioengineering and where he runs his own lab, speaks to the minimalism he prefers. "It helps me concentrate fully on my work", says the Swiss resident. Indeed, the sparse environment appears to inspire him to do great work. Amidst the bareness of his office, he continually develops new ingenious CRISPR tools, or he improves on previous versions: "It´s my joy of learning and tinkering with biology to create new technologies", confesses the passionate researcher, who started out studying biomedical technology and chemistry at the University of Utah in Salt Lake City in 2011. "I enjoy nothing more than diving deep into the literature about a peculiar biological system and then working with my team to figure out how we can hijack it to do something new or useful."
Randy Platt scored his first major success based on the genome scalpel while completing his doctorate at the Massachusetts Institute of Technology (MIT) in Boston in 2016: he developed the Cas9-mouse. This animal model makes it possible to manipulate genes and study their respective functions. A breakthrough discovery! At the present time, more than 1,000 research laboratories worldwide utilize the Platt method of genome editing.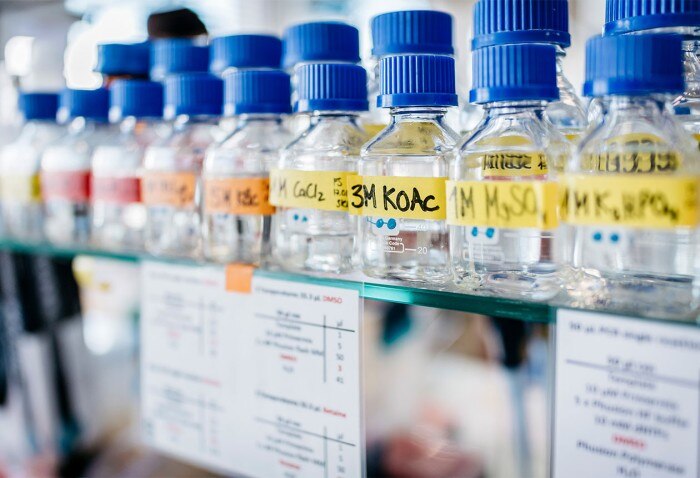 Changing gene networks
For the determined scientist, who joined the Eidgenössische Technische Hochschule Zürich (ETH) in 2016 as the youngest professor on the faculty, this was no reason to rest on his laurels. Instead, Randy did more work and promptly delivered the next brilliant research discovery: using a CRISPR-Cas12a technique, he and his team developed an approach that enabled the correction of not only two or three genes at a time, but 25. "This number can be further increased, up to hundreds of genes", explains Platt: "With our method, we are able, for the first time, to alter entire gene networks in a single step, in a targeted fashion." For people who have exhausted all treatment options for their illnesses, this breakthrough represents more than just a glimmer of hope. "Many illnesses that have thus far been considered incurable are in fact based on malfunctions of multiple genes simultaneously."
Randall Platt's work has inspired the international scientific community, and as a result, the biotechnologist has been endowed with a number of prizes. For his latest invention, Platt was awarded the Eppendorf Award for Young European Investigators 2020, worth €20,000. He successfully recordedthe course of gene expression using the CRISPR-Cas system, i.e., the process during which the genetic information is transformed and made available to the cell. "We programmed the cells in such a way that that they can recount their own life stories", he explains his latest masterpiece: the reconstruction of a cell's biography allows one to draw conclusions about the moment during which the genetic change occurs. "This could give rise to future non-
invasive diagnostic tools and personalization of therapies for patients worldwide."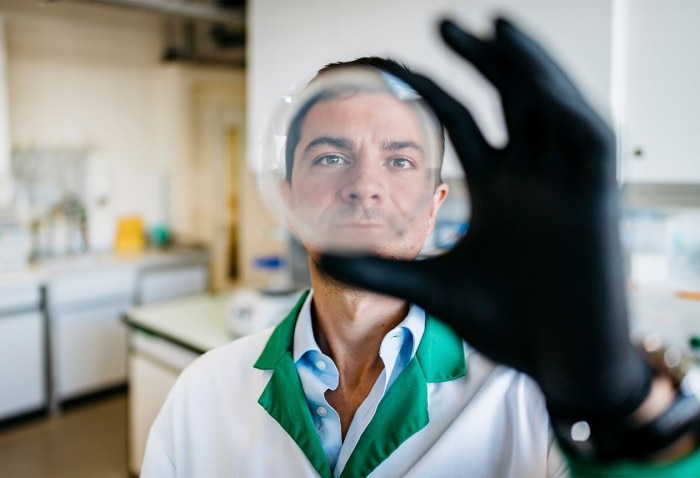 Happiness through joy

The outcomes, however, are not always newsworthy: "Sometimes this results in obnoxiously over engineered Rube Goldberg machines", Randy mocks the failures that come out of his own lab. Self-deprecating humor is just one of his talents outside the laboratory; the scientists faces the absurdities of everyday life with good humor and serenity. His interviewer was greeted with overwhelming, genuine warmth: "I am very much a creature of my environment", he says. "When my actions contribute to the happiness or success of someone around me, I relish in enjoying their happiness with them."
If Randall Platt cannot be found in his laboratory, he will most likely be roaming through the Swiss countryside: "Most weekends you will find me, my wife and our two children hiking, mountain biking or skiing in the Swiss Alps. What else does Randy need for a perfect Sunday? "A really good, carefully prepared cup of coffee in one hand and an interesting book in the other – for example, "The Innovator's Dilemma", while "The Gummibear Song" plays in the background", he says and laughs. He admits that the choice of music still leaves room for improvement, "but right now, my two kids won't let me listen to anything more sophisticated!" What does he have in mind for his career – does he have a vision? "Most of my career has focused on creating radically new early stage technologies, which usually culminate in proof of concept experiments in mice. My next professional goal is to move one of these technologies forward towards translation in humans."
New podcast with Randall Platt:
Hijacking the CRISPR System to Create "Living Diagnostics"
Find out more about Randall Platt