text.skipToContent
text.skipToNavigation
You are about to leave this site.
---
Please be aware that your current cart is not saved yet and cannot be restored on the new site nor when you come back. If you want to save your cart please login in into your account.
epMotion® 5075l
Product Information
The epMotion 5075 systems are larger than 5070 and 5073 systems. With 15 worktable positions and more features, like gripper transport, 4 positions for exchangeable pipetting tools, the epMotion 5075 versions have a higher application flexibility. The epMotion 5075l is controlled by MultiCon industry PC and can be configured with CleanCap and up to 3 thermal modules.
Sets (1)
Accessories (82)
epServices (17)
---
1

Sets
basic device incl. epBlue™ software, mouse, waste box
100 – 240 V ±10 %/50 – 60 Hz ±5 %, 0,2 µL – 1 mL
More Product Details ...
---
Added to Your Cart
Product Information
Technical Data
Applications
Features
The epMotion 5075l is the perfect solution for more complex pipetting tasks. It offers the same precision and accuracy as the epMotion 5070, making it the ideal tool for demanding applications such as the purification of nucleic acids with magnetic beads or routine applications with several plates. The 15 positions, option of automatically changing pipetting tools, and the plate gripper make the epMotion 5075l one of the most flexible automated liquid handling systems.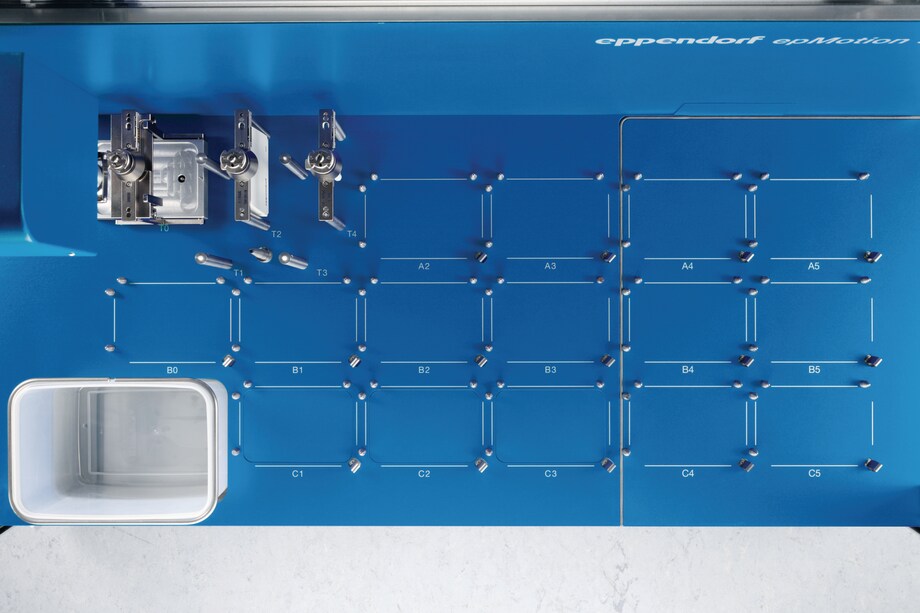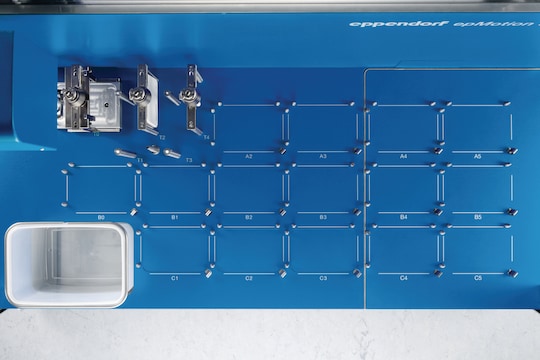 Large Deck Space

With up to 15 positions in SBS/ANSI format the epMotion 5075l gives
you all the flexibility you need for your application.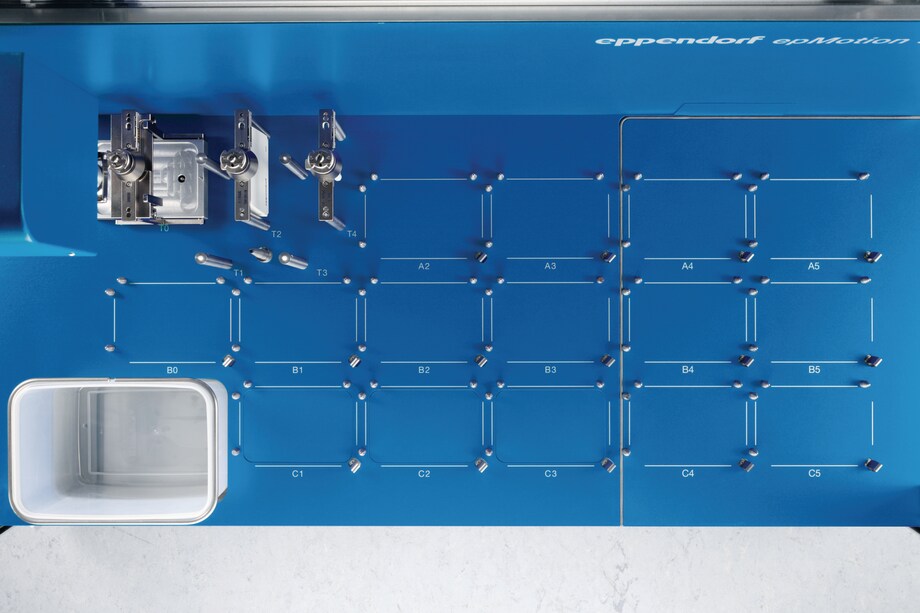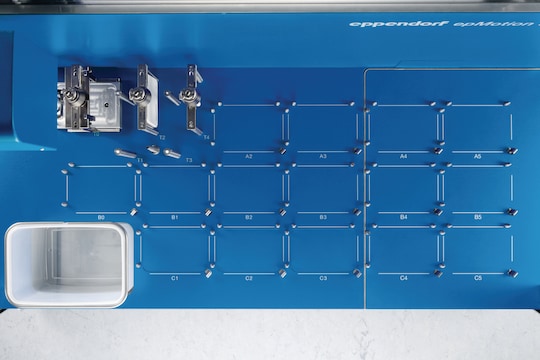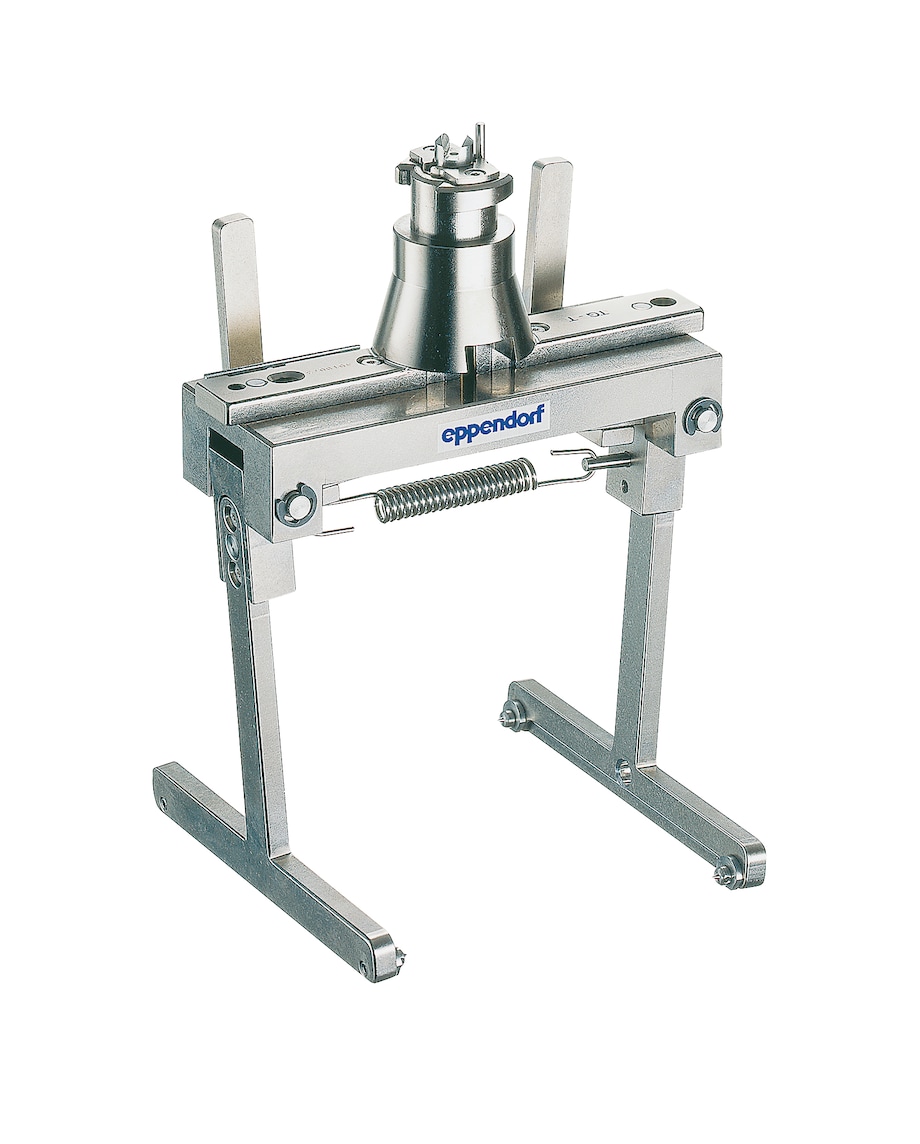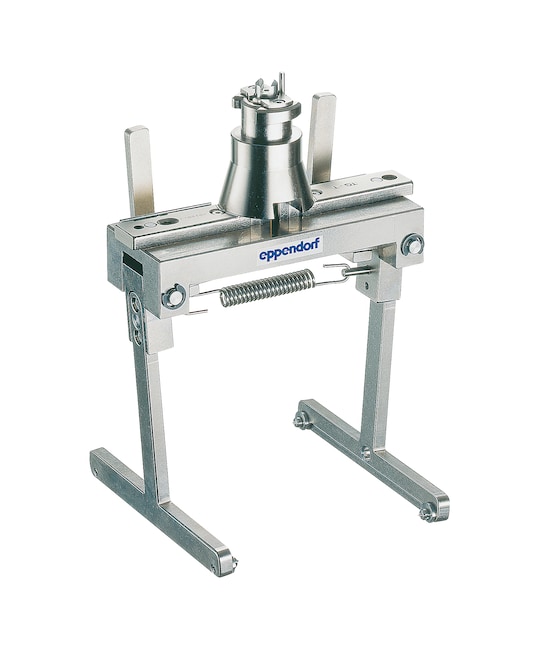 Gripper Tool

The gripper tool allows transport of labware on the worktable of epMotion 5073 or 5075 versions. It is loaded by automatic tool exchange and can be programmed easily in the software. The stacking of up to 5 plates is possible.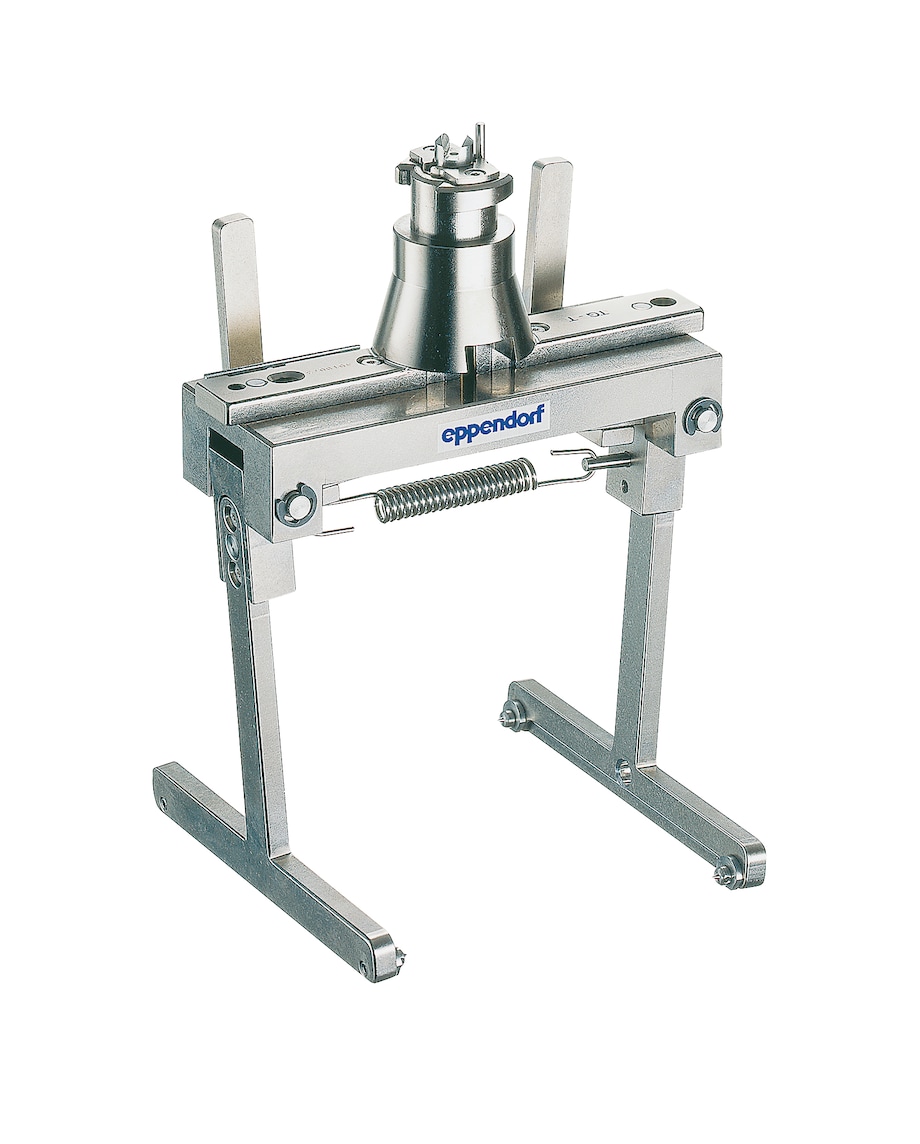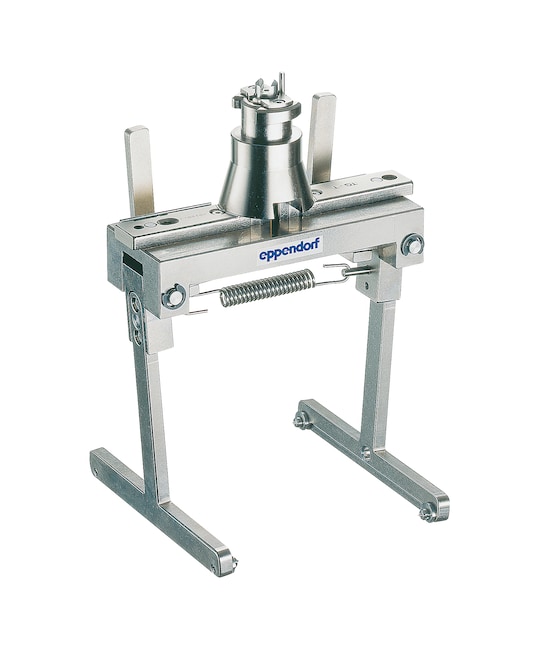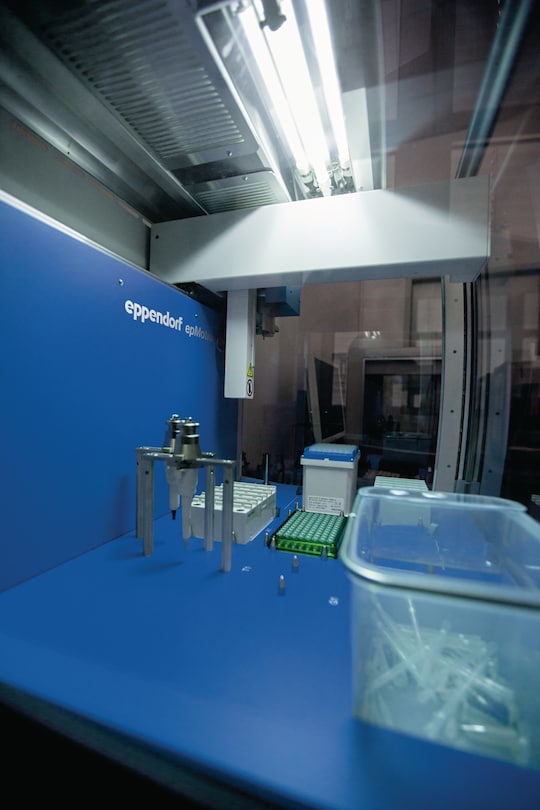 CleanCap - UV/HEPA

The CleanCap option can be configured for new epMotion 5073 & 5075 versions.
Here a UV light (254 nm) is used for decontamination and the HEPA filters provide
clean air inside of the epMotion.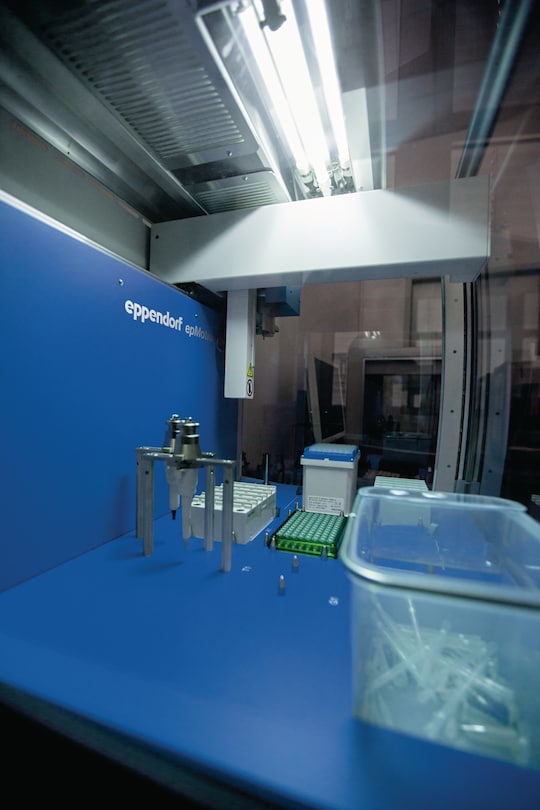 | Specifications | epMotion® 5075l, basic device |
| --- | --- |
Application
Nucleic acid purification
Volume range
0,2 µL – 1 mL
Power supply
100 – 240 V ±10 %, 50 – 60 Hz ±5 %
Max. power consumption
700 W
Dimensions (W × D × H)
107 × 61 × 67 cm / 43 × 24 × 27 in
Weight w/o accessories
85 kg / 187,4 lb
Pipetting type
Air cushion system
Operation
Electronic
Autoclavable
yes (tools)
SLAS/ANSI positions
15
Gripper carrying capacity
1,200 g

Dispensing tool1)2)

Random measurement error (1 µL)
≤3 %
Systematic measurement error (1 µL)
±5 %
Random measurement error (25 µL)
≤0.6 %
Systematic measurement error (25 µL)
±1.5 %
Random measurement error (50 µL)
≤0.4 %
Systematic measurement error (50 µL)
±1.2 %
Random measurement error (150 µL)
≤0.4 %
Systematic measurement error (150 µL)
±1 %
Random measurement error (1,000 µL)
≤0.15 %
Systematic measurement error (1,000 µL)
±0.7 %

1)in pipetting mode, free jet, without pre-wetting, with distilled water, at 20 °C

2)See Eppendorf Application Note 168 for typical pipetting performance

Thermal module

Temperature range
0 °C – 110 °C
Heating rate
9 °C/min
Cooling rate
4 °C/min

Detector

Optical sensor
Contact-free recognition of fill level, inserted tools, labware, tip types and quantities

Conductor – X, Y, Z Positioning

Random measurement error
±0.1 mm
Systematic measurement error
±0.3 mm
Next Generation Sequencing library preparation
Distributing reagents and serial dilutions
Sample transfer from individual tubes to plates
Reformatting plates
Media change and other cell culture applications
Sample pooling
Real-time PCR set-up
Cell-based assay set-up
Immunoassay set-up
Setting concentrations or volumes
15 ANSI/SLAS worktable positions
Maximum pipetting accuracy from 0.2 to 1,000 µL
Automatic exchange of all tools (gripper, 1-channel and 8-channel)
Optical sensor 1) for detecting liquids, labware, tips
Compatible with tubes (0.2 mL to 50 mL) and microplates with up to 384 wells
Eppendorf MultiCon PC controller to run epBlue software by touch or mouse
Optional software extensions for handling samples with barcodes or for integration to LIMS and ELN, optional software extensions for supporting regulated process environments (GLP, GMP, 21 CFR part 11)
CleanCap option – UV lamp and HEPA filter for decontamination and clean air conditions
3 thermal module options for heating or cooling (0 – 110 °C) of samples or reagents
Integrated LEDs for visual feedback of system status like idle, run in progress or run finished
Downloads: epMotion® 5075l
Webinar: Liquid Handling for NGS Workflows
Generating high-quality NGS libraries is a labor-intensive process that requires experience, precision, and accuracy. In this webinar, you will learn:


The basics of NGS workflows & expert advice on getting started with NGS in your lab
Practical tips and tricks for manual and automated liquid handling
How Eppendorf epMotion can help you achieve reliable and reproducible sequencing results