text.skipToContent
text.skipToNavigation
You are about to leave this site.
---
Please be aware that your current cart is not saved yet and cannot be restored on the new site nor when you come back. If you want to save your cart please login in into your account.
epMotion® 5075v
Product Information
Complex applications, such as nucleic acid purification or solid phase extraction should not tie laboratory personnel to the workbench.
The epMotion 5075v allows true walk-away automation of purification protocols that rely on vacuum filtration. The 5075v is controlled by MultiCon industry PC and can be configured with CleanCap and up to 3 thermal modules.
Sets (1)
Accessories (87)
epServices (17)
---
1

Sets
basic device incl. vacuum system, gripper, vac frame 2, vac frame holder, epBlue™ software, mouse, waste box
100 – 240 V ±10 %/50 – 60 Hz ±5 %, 0,2 µL – 1 mL
More Product Details ...
---
Added to Your Cart
Product Information
Technical Data
Applications
Features
The epMotion 5075v is all about productivity. With its integrated vacuum station the epMotion 5075v automated liquid handling system allows true walk-away automation of DNA and RNA purification protocols that rely on vacuum filtration.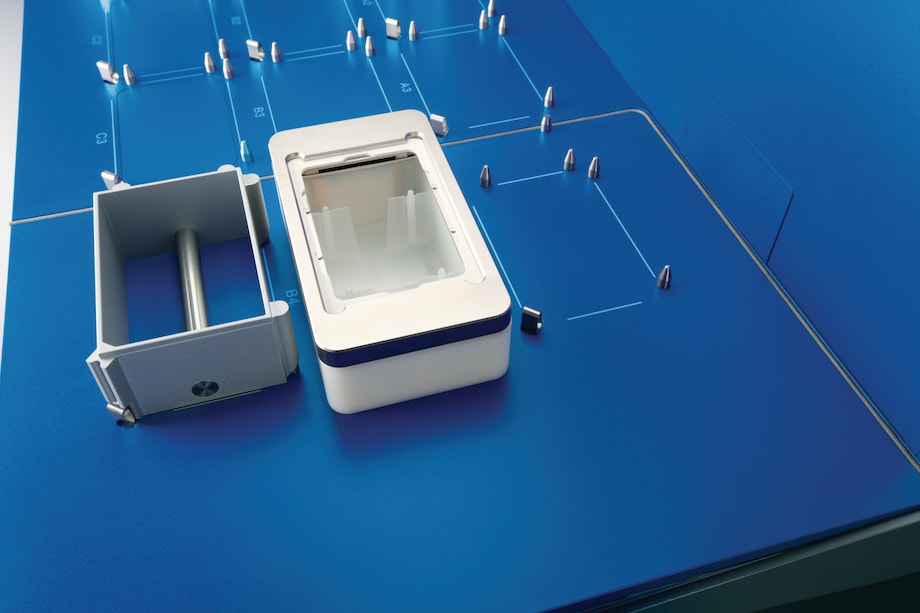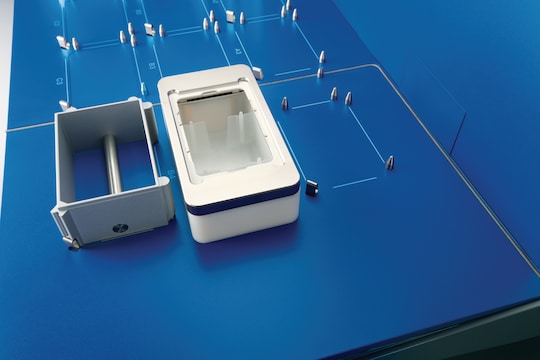 Integrated Vacuum Station

Loaded and unloaded with the gripper, the vacuum station adapts automatically to any filter plate type. Silent operation of internal pump with no need for extra tubes, wiring, or reservoir maintenance. The unique Eppendorf silicon mat accessory helps to save time and money
by allowing you to use only portions of a 96-well plate when working with smaller sample numbers. The VAC thermo lid accessory also reduces the extraction time substantially
by accelerating the ethanol evaporation step.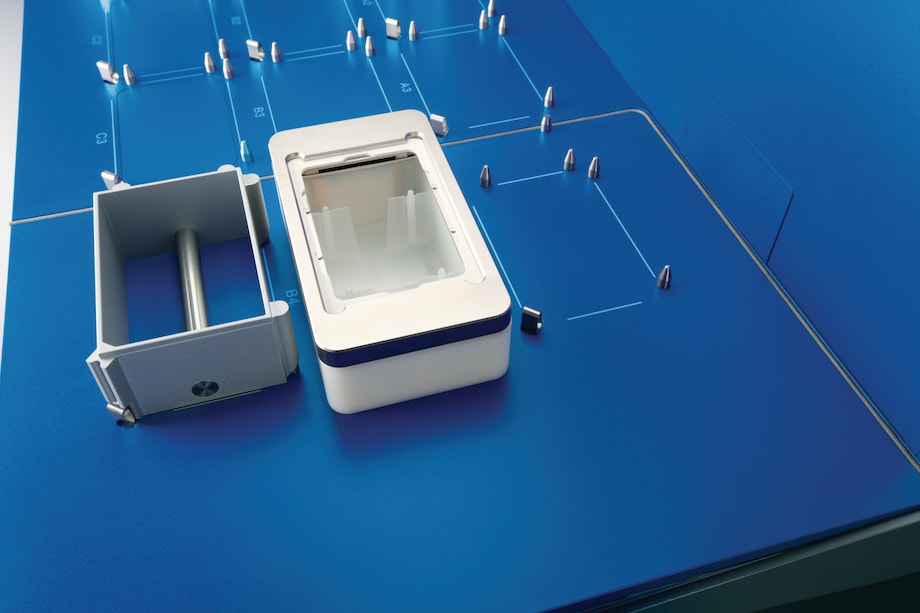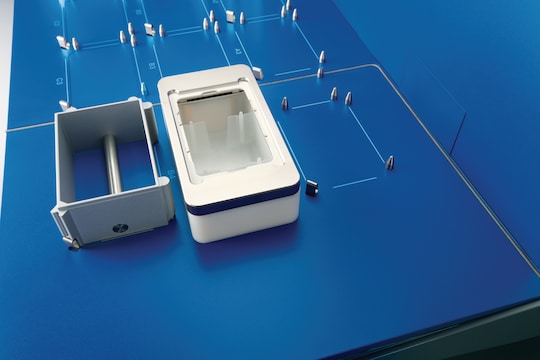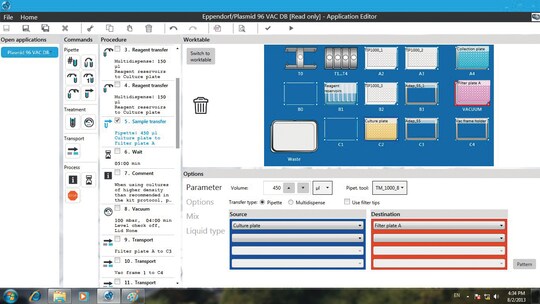 Plug'n'Prep® downloads

The epMotion Plug'n'Prep® concept offers you freedom of choice: Purify nucleic acids with protocols from your favorite kit vendor. All methods are pre-tested by the kit supplier and ready to use on the epMotion. In order to run your Plug'n'Prep® method download the Plug'n'Prep® method- and labware file from the VIP page and transfer to your epMotion. With epMotion 5075's unique Plug'n'Prep® applications, you are free to choose virtually any kit for your purification needs and you are free from the bench with true walk-away automation. Plug'n'Prep® also means it is easy to set up—you can start running your protocols on the day of installation!
More customized applications can be developed easily using the epBlue software.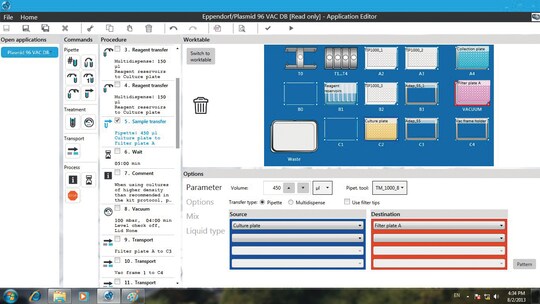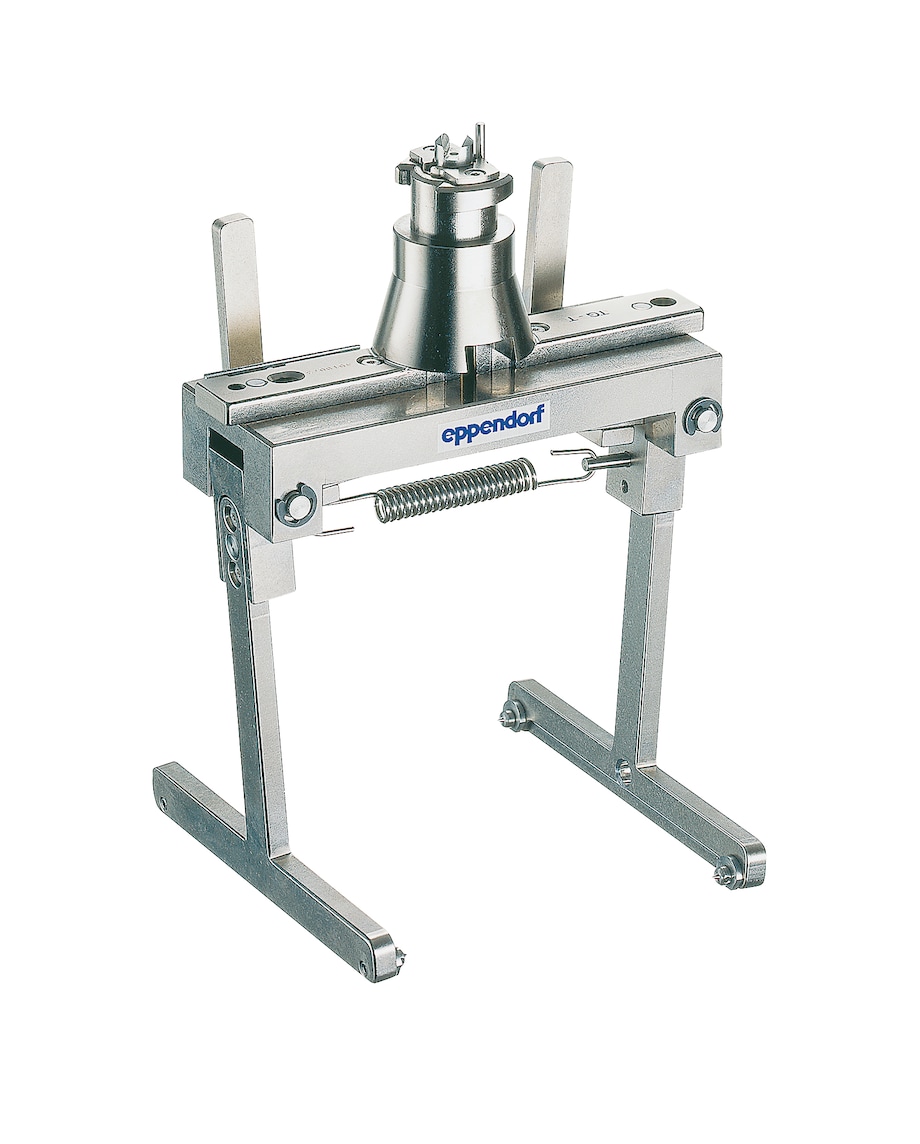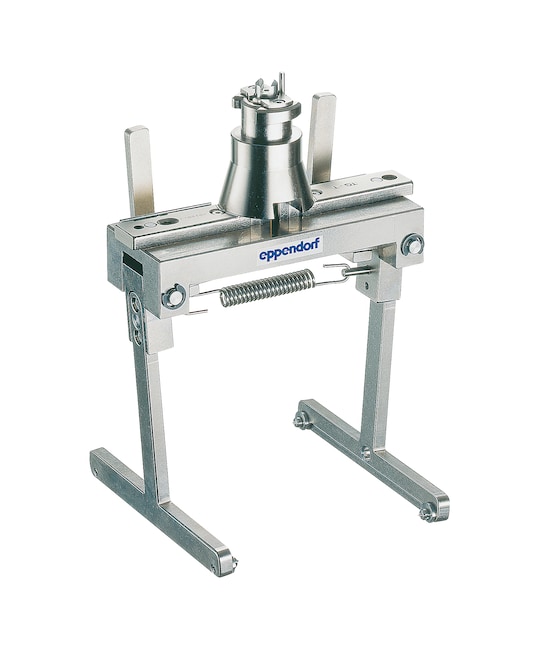 Gripper Tool

The gripper tool allows transport of labware on the worktable of epMotion 5073 or 5075 versions. It is loaded by automatic tool exchange and can be programmed easily in the software. The stacking of up to 5 plates is possible.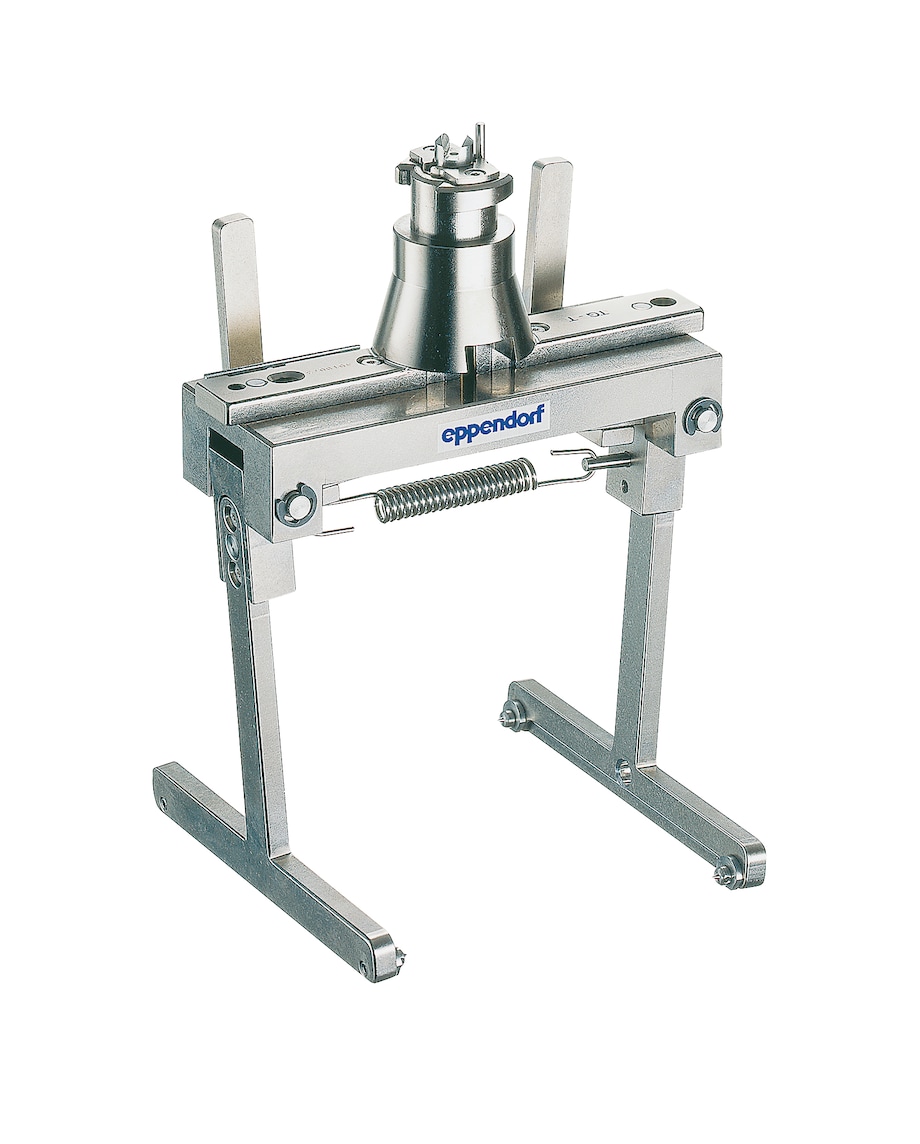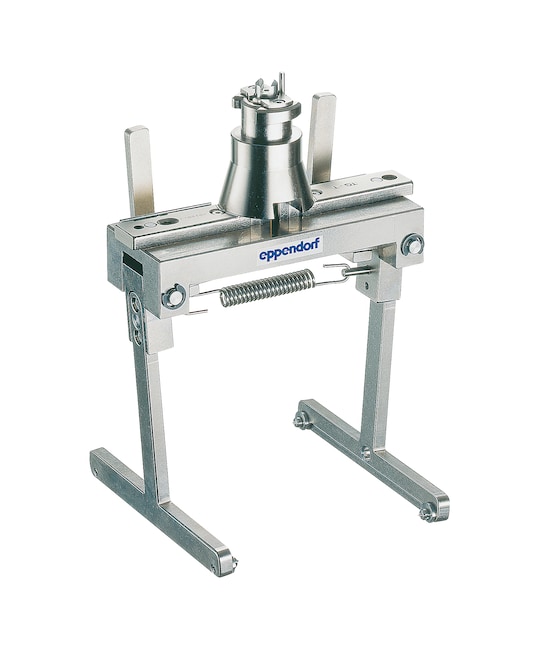 | Specifications | epMotion® 5075v, basic device |
| --- | --- |
Application
Nucleic acid purification
Volume range
0,2 µL – 1 mL
Power supply
100 – 240 V ±10 %, 50 – 60 Hz ±5 %
Max. power consumption
700 W
Dimensions (W × D × H)
107 × 61 × 67 cm / 43 × 24 × 27 in
Weight w/o accessories
86 kg / 189,6 lb
Pipetting type
Air cushion system
Autoclavable
yes (tools)
SLAS/ANSI positions
12
Gripper carrying capacity
1,200 g

Dispensing tool1)2)

Random measurement error (1 µL)
≤3 %
Systematic measurement error (1 µL)
±5 %
Random measurement error (25 µL)
≤0.6 %
Systematic measurement error (25 µL)
±1.5 %
Random measurement error (50 µL)
≤0.4 %
Systematic measurement error (50 µL)
±1.2 %
Random measurement error (150 µL)
≤0.4 %
Systematic measurement error (150 µL)
±1 %
Random measurement error (1,000 µL)
≤0.15 %
Systematic measurement error (1,000 µL)
±0.7 %

1)in pipetting mode, free jet, without pre-wetting, with distilled water, at 20 °C

2)See Eppendorf Application Note 168 for typical pipetting performance

Thermal module

Temperature range
0 °C – 110 °C
Heating rate
9 °C/min
Cooling rate
4 °C/min

Detector

Optical sensor
Contact-free recognition of fill level, inserted tools, labware, tip types and quantities

Conductor – X, Y, Z Positioning

Random measurement error
±0.1 mm
Systematic measurement error
±0.3 mm

Vacuum unit

Vacuum max. output
35 NL/min
Suction range
0.1-85 kPa
Suction time
1 sec to 36 min
Solid phase extraction
Filtration
DNA from blood, tissue and cells
DNA from plants and bacteria
Sequencing and PCR clean-up
Total RNA isolation
Same as epMotion 5075l
12 SLAS/ANSI deck positions
Integrated vacuum pump – silent operation, no tubing, wiring, or reservoirs to maintain
Vacuum station fully integrated that automatically adapts to filter plates controlled by software
Gripper for plate and labware transport
Three thermal module options (2 in case of 5075vt)
Also available as 5075vt version with integrated Eppendorf ThermoMixer®
Integrated LEDs for visual feedback of system status like idle, run in progress or run finished
Downloads: epMotion® 5075v
Webinar: Liquid Handling for NGS Workflows
Generating high-quality NGS libraries is a labor-intensive process that requires experience, precision, and accuracy. In this webinar, you will learn:


The basics of NGS workflows & expert advice on getting started with NGS in your lab
Practical tips and tricks for manual and automated liquid handling
How Eppendorf epMotion can help you achieve reliable and reproducible sequencing results