text.skipToContent
text.skipToNavigation
You are about to leave this site.
---
Please be aware that your current cart is not saved yet and cannot be restored on the new site nor when you come back. If you want to save your cart please login in into your account.
VisioNize pipette manager

Evolve your Eppendorf electronic pipettes
Meet the VisioNize® pipette manager
Who doesn't enjoy greater freedom and convenience when it comes to pipetting? Be ahead of the curve!

Switch to connected electronic pipettes and boost your individual pipetting skills while bringing teamwork up to a new level.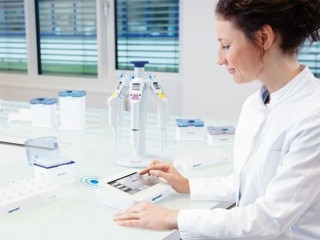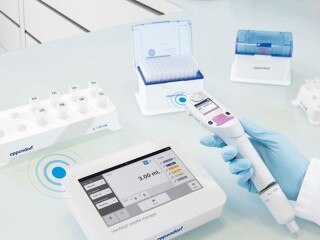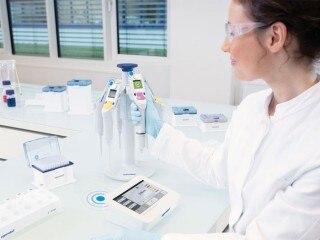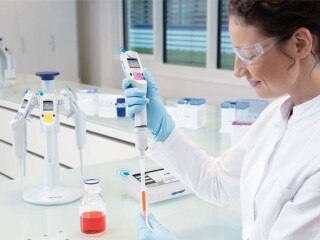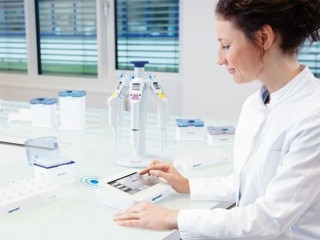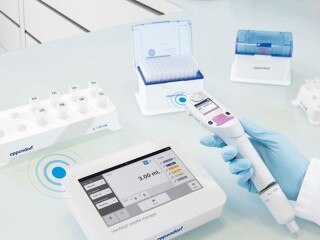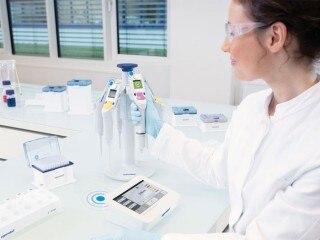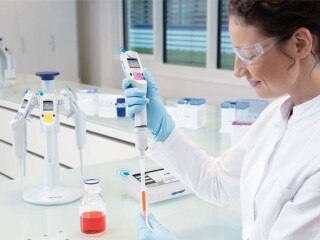 Be the Next Pipette Manager
Connected electronic pipettes
VisioNize pipette manager
Tablets
Convert the Eppendorf Xplorer® / Xplorer® plus pipettes into connected electronic pipettes with the Eppendorf Xplorer® connect WiFi module.
External touch server establishes communication with connected
electronic pipettes and tablets via WiFi technology.
Connect your tablets (Android & iOS) to work in parallel with other
lab users.
Redefine "Routine Tasks" with the VisioNize pipetter manager
Be faster
Quicker input of volumes via the VisioNize pipette manager. All settings will be transferred to connected electronic pipettes for an immediate start of pipetting.
Be more accurate
Get guidance by the software-embedded Liquid Manager when working with liquids of different viscosity, volatility, or surface tension, or foam-building liquids.

Choose from predefined Eppendorf liquid types, e.g. acetone, or create your own liquid types.
Work more closely
Manage your pipette fleet more effectively and enhance collaboration in teams. Integrated features like »Pipette Set Creation« or »Liquid Type Sharing« support smooth and efficient operations.
Evolve Your Electronic Pipettes - Plug & Play
Stay flexible with your electronic pipettes!
Easily convert your conventional Eppendorf Xplorer® and Eppendorf Xplorer® plus electronic pipettes into a connected electronic pipette with the WiFi module.
User Experience of Connected Electronic Pipettes







User Experience of Connected Electronic Pipettes







Reference Case: Improve Processing of your Immunoassays
Learn more about the advantages using Lumit immunoassays from Promega and the VisioNize pipette manager connected electronic pipette system.
Frequently Asked Questions
The battery provided with the Eppendorf Xplorer® connect WiFi module looks smaller. Does it have less capacity?‌
The battery capacity slightly smaller: 700mAh (the old one is 750mAh). The new battery has an increased energy density. For this reason it was possible to give it a smaller shape.
Is it possible to set the VisioNize® pipette manager to different languages like we know it from the Eppendorf Xplorer® software?‌
No, currently the software of the VisioNize® pipette manager is only available in English.
I am having old Eppendorf Xplorer®/Xplorer® plus electronic pipettes. Can I use them with the VisioNize® pipette manager?‌
All Eppendorf Xplorer® and Xplorer plus pipettes with an on-off push button (instead of a switch) can be updated. This includes all Eppendorf Xplorer/plus pipettes manufactured since 2015. The corresponding Eppendorf Xplorer software version for the pipettes with a on-off push button is 03.01.00 or later. In order to find out the software version of your pipette, please check via: Options / Service / Softwareversion, to check if your Xplorer/ plus pipette can be connected to VisionNize pipette manager.
What is the maximum distance between the VisioNize® pipette manager and the electronic pipette?‌
Like you know it from your WiFi connection at home! Due to the WiFi technology, we can offer the most stable and longest range in the market for wireless networked pipettes. The strong wireless network also allows the connection of up to 30 pipettes at the same time and the simultaneous work of several people by connecting tablets or iPads. Different walls of course may influence the reach. Eppendorf decided for WiFi because this connection in general is more powerful and stable than Bluetooth. It is no problem to use the system e.g. with clean-benches.
How to calibrate the pipette?‌
The calibration of connected electronic pipettes can be done like a calibration of a usual electronic pipette by using a calibration service. No additional efford is needed. Liquid types can not be calibrated.