text.skipToContent
text.skipToNavigation
You are about to leave this site.
---
Please be aware that your current cart is not saved yet and cannot be restored on the new site nor when you come back. If you want to save your cart please login in into your account.
You already have a VisioNize Lab Suite account? Please login.

If not you can
register here.
Enhance productivity and efficiency
with VisioNize® Lab Suite – a laboratory monitoring system




Designed to empower you to focus on your next breakthrough, VisioNize® Lab Suite is your cloud based platform to monitor laboratory instruments. One platform offering the following feature options:


Remote Monitoring
Alert Notifications
Device Documentation
Maintenance Planning
Data Compliance
Lab Equipment Booking
Remote Updates & more
Device Connectivity for Overall Lab Efficiency‌
VisioNize Lab Suite is designed to be a vendor-agnostic solution that works with varying degrees of connectivity with devices manufactured by Eppendorf and third-party suppliers.VisioNize Lab Suite empowers you to focus on your next scientific breakthrough while…


Keeping an eye on your samples and device performance thanks to remote device monitoring
Pushing out notifications when a device run has finished or an error occurs
Reminding you of maintenance tasks for your lab assets
Offering easy access to all relevant device documentation including parameters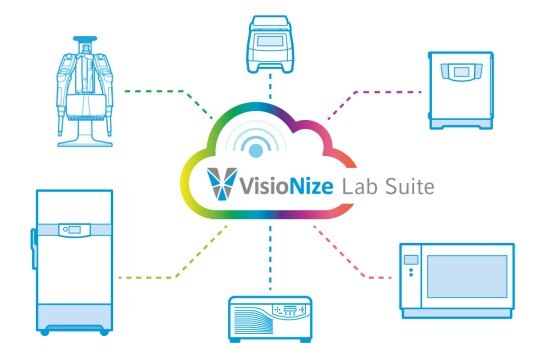 Can you calculate the cost of a device failure? Just think about all the valuable samples stored in your freezers or for how long samples need to be placed in incubators?

What if the person responsible for acting in case of a failure is unavailable or on a well-deserved holiday? Don't get caught off guard in the middle of the night.

Remotely monitor your lab device performance whenever you want in real-time and act quickly in the case of alarms, errors, or warnings thanks to precise notifications.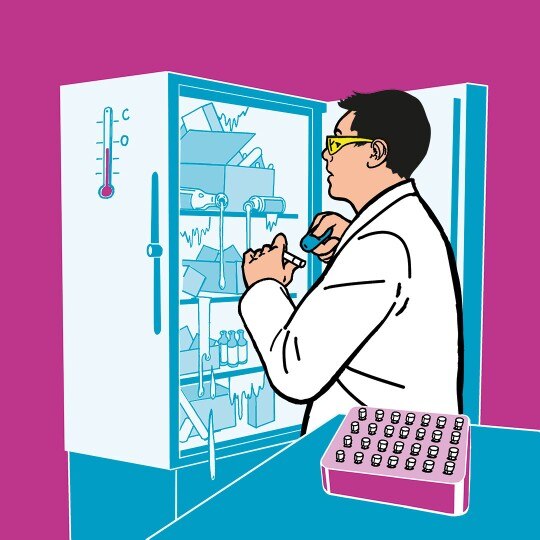 VisioNize Lab Suite users can set up notifications including escalation schemes*. Multiple users can be notified about a device alarm or error. Time delay can be added between escalation steps to a further user or even a group of users. The user interface is intuitively designed to give feedback if information is missing for completion of the notification escalation chain.

Each user receiving the notification can acknowledge or reject the notification from their email or mobile phone directly. Acknowledgements are documented in the audit trail application with time stamps and can support users working in regulated environments.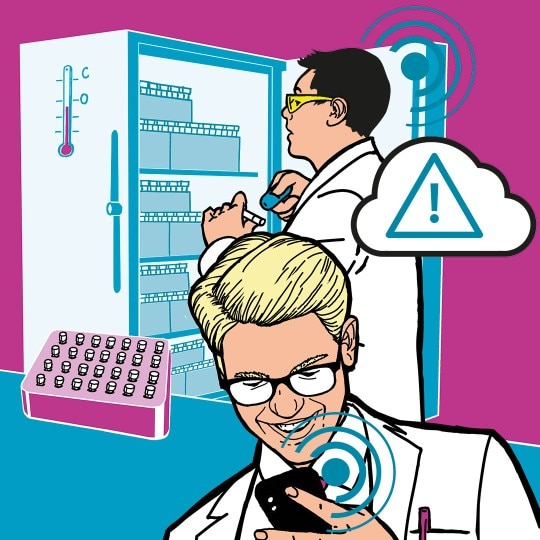 Simplify your Device Maintenance‌
As a lab manager, you are obliged to maintain all the lab equipment, avoiding device downtime in order to keep your lab processes going. How great would it be to had one tool supporting you and your lab? Free yourself from endless excel sheets listing all your lab assets and upcoming maintenance circles.

Never lose sight of all maintenance activities! Plan all upcoming one-time or recurring tasks in one platform - the VisioNize Lab Suite.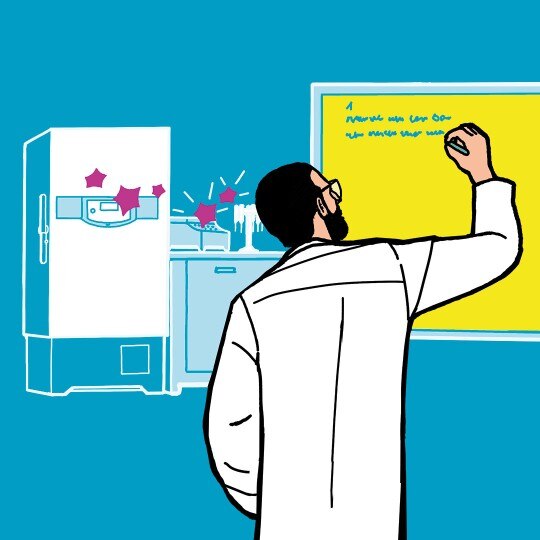 VisioNize Lab Suite users have a precise overview of all lab instruments including device information, for instance serial number, location, etc..

They use one tool to plan all tasks for each and every asset in the lab, including third-party instruments. Tasks can be created that include a description, an assignment to the responsible person(s), and the time when it should be performed. Reminders are pushed to users before service is due. Each task is monitored in a status board (e.g., task status: in progress) and the performance is tracked in the audit trail to prove its execution for upcoming audits: Who performed the task? When was it performed?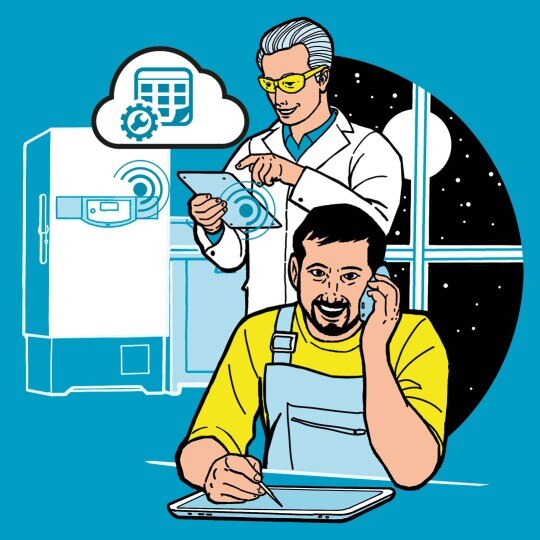 Streamline your Internal Audits‌
How do you prove that your devices ran at optimal performance during your experiments? How can you save time and effort while maintaining rigorous documentation?


Data compliance and regulatory integrity are crucial in many laboratory environments. As a lab or quality manager, one of your responsibilities is to ensure best practices in the lab.
Receive support for your audit preparations with VisioNize® Lab Suite and eliminate your paper-based documentation by switching to one platform for you and your lab.

Quickly retrieve all relevant information from one source.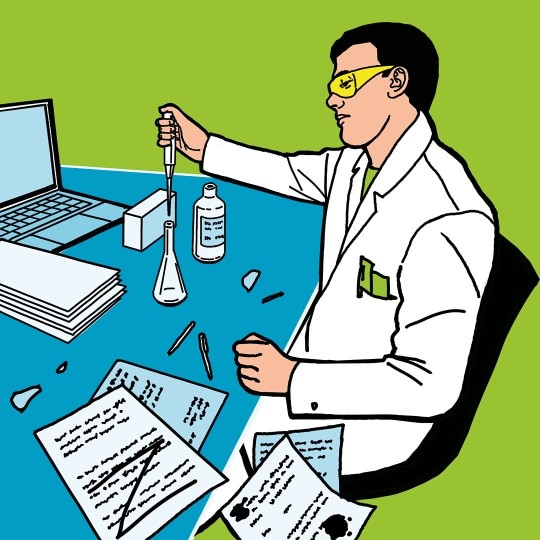 VisioNize Lab Suite users fulfill their compliance needs by having precise documentation of all device-related parameters and easy access to device documentation, such as operating manuals, SOPs, and more.

VNLS not only documents device parameters. All user interventions, alarms, and errors are logged with a time-stamped record proving device-lifetime performance. All data can be exported with one click.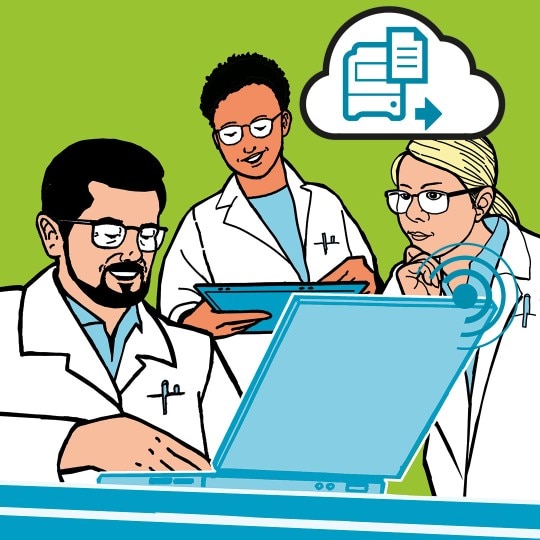 Choose the plan that works for your and your labs needs. Compare both plans by downloading the overview.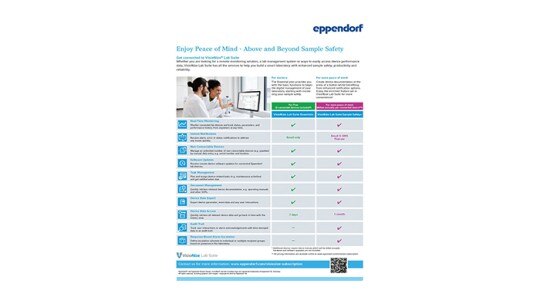 For our Academic Customers: Take advantage of our special 10% discount!
Find out more about our plans in the detailed plans description below.
Features

VNLS Essentials

VNLS Sample Safety+

Real-Time Monitoring
Monitor connected lab devices and track status, parameters and performance history from anywhere at any time.

✅

✅

Instant Notifications
Receive alarm, error or event notifications to address any issues quickly.
Email only
Email & SMS messaging
Non-connectable devices
Manage an unlimited number of nonconnectable devices by device data entry, e.g. serial number and location.

✅

✅
Software Updates
Receive remote device software updates for
connected Eppendorf lab devices.

✅

✅
Task Management
Plan and assign device-related tasks and get
notified when due.

✅

✅
Document Management
Quickly retrieve relevant device documentation, e.g. operating manuals and other SOPs.

✅

✅
Device Data Export
Export device parameter, event data and any
user interactions.

✅

✅
Device Data Access
Quickly retrieve all relevant device data and go back in time with the history view.

7 days

90 days
Lab Equipment Booking
Book and plan the usage of your devices in one shared calendar to boost productivity and smooth execution of your experiments, e.g. PCR run.

✅

✅
Audit Trail
Track user interactions or alarm acknowledgements with time-stamped data in
an audit trail.

❌


✅
Response-Based Alarm Escalation
Define escalation schemes to individual or
multiple recipient groups based on lab presence.

❌

✅

Pricing

Pricing depends on number of instruments connected.
Click here to navigate to the subscription portal and to create your individual offer:
Pricing depends on number of instruments connected.
Click here to navigate to the subscription portal and to create your individual offer:
Eppendorf Digital Platform - Demo of the VisioNize Lab Suite
Get to know the #VisioNize #Lab #Suite Learn more about the benefits of switching to a connected digital lab.
Our specialists will give you insights into each service of the VisioNize Lab Suite. Join our Product Tour!
Videos not loading, because cookies have been rejected. Change your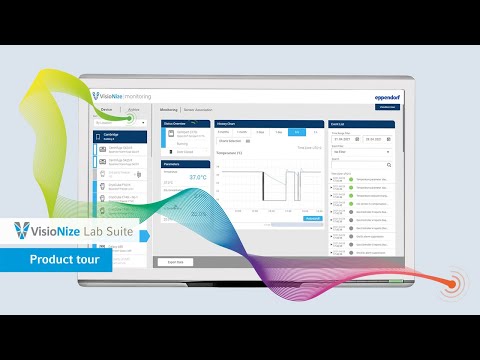 Data management and performance monitoring for future-proofing the laboratory
Listen to Kilian's experience using VisioNize Lab Suite for remote device monitoring and data logging.



Videos not loading, because cookies have been rejected. Change your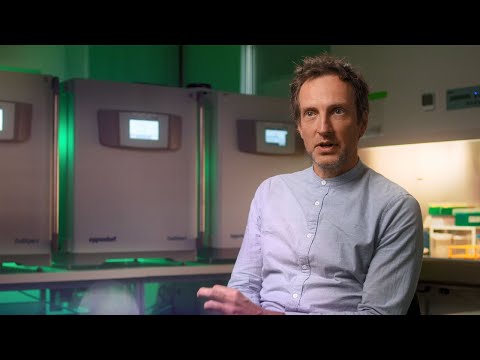 Lab Innovation Drivers & Proud VisioNize Lab Suite Users




Lab Innovation Drivers & Proud VisioNize Lab Suite Users




Are you ready to learn more?
Do you already use our VisioNize Lab Suite products?
Make an appointment with one of our product specialist.
Please write a review about your experiences on SelectScience®