text.skipToContent
text.skipToNavigation
You are about to leave this site.
---
Please be aware that your current cart is not saved yet and cannot be restored on the new site nor when you come back. If you want to save your cart please login in into your account.
epMotion® 5073t
Product Information
The 5073t automated liquid handling system is ideally suited for nucleic acid purification (NAP), but is flexible for other liquid handling tasks. The integrated ThermoMixer module is ideal for magnetic bead based purifications, saving hands-on time and improving the reproducibility of results. It is controlled by MultiCon PC and can be configured with CleanCap.
epMotion 5073m
Single Devices (1)
Accessories (83)
epServices (13)
---
1

Single Devices
completely contained housing, system incl. MultiCon, Eppendorf ThermoMixer®, epBlue software, keyboard, mouse, waste bags and holder
100 – 240 V ±10 %/50 – 60 Hz ±5 % (EU/AU/CN/GB/US), 0.2 µL – 1 mL
More Product Details ...
---
Added to Your Cart
Product Information
Technical Data
Applications
Features
The epMotion 5073t: 2 systems in one liquid handling robot. First, a perfect system for automated nucleic acid purification. The MultiCon PC provide simple operation. Secondly, it is a flexible system for automating time-consuming and complex pipetting procedures with the epBlue™ software, making routine Liquid Handling tasks easier than ever. The pipetting procedure is more precise, reproducible and fully standardized, making your workplace more ergonomic and safer.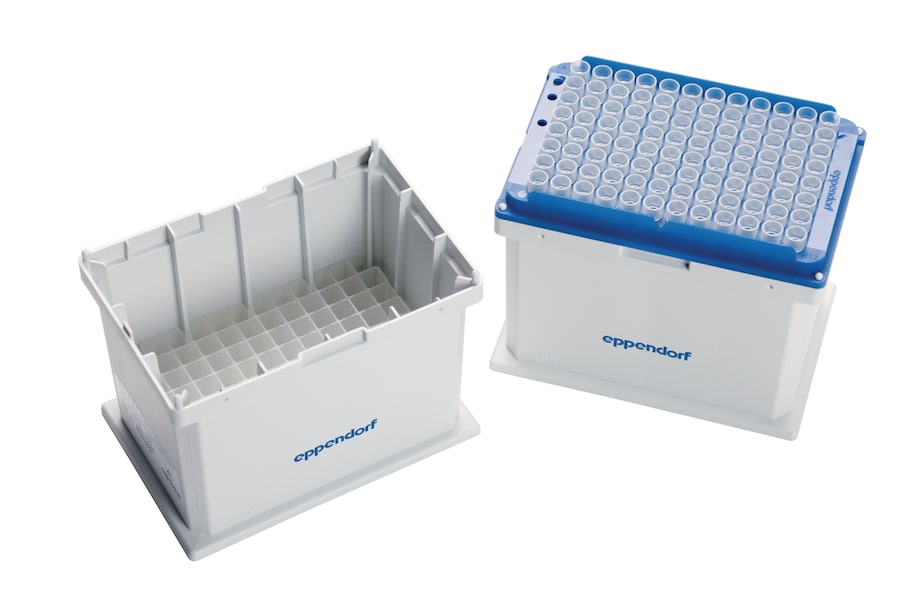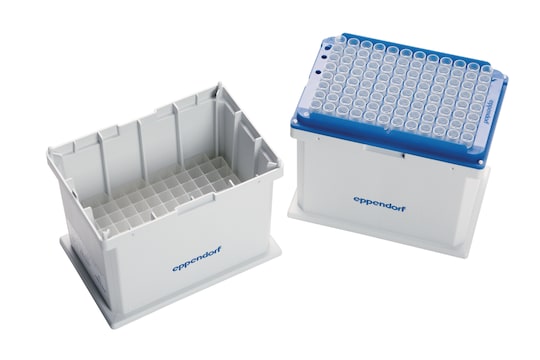 Reuse Tips Feature

The new epMotion systems can reuse tips as e.g. economical choice for multiple wash steps
of the same well. Here special epT.I.P.S. Motion SafeRack tips are recommended. Pipette tips
will be placed back into the position of the box they were removed from. Returned tips will be reused within an application for the same source vessel.

• Individual compartments in rack to avoid cross-contamination between used tips
• Available as standard and PCR clean quality for 50, 300 and 1000 µL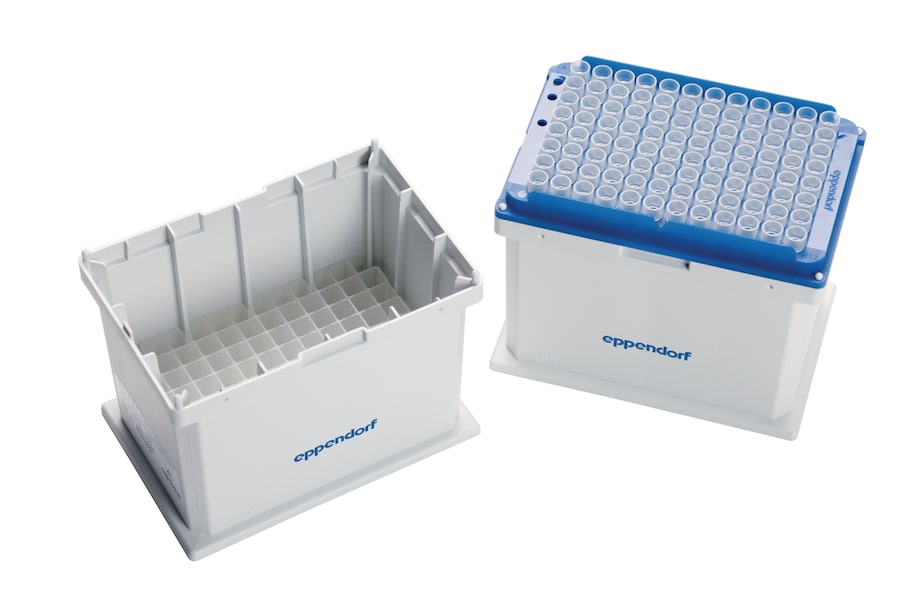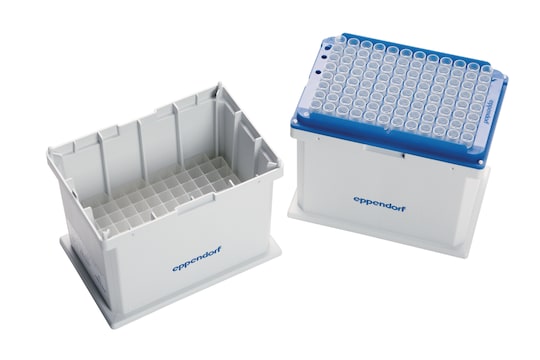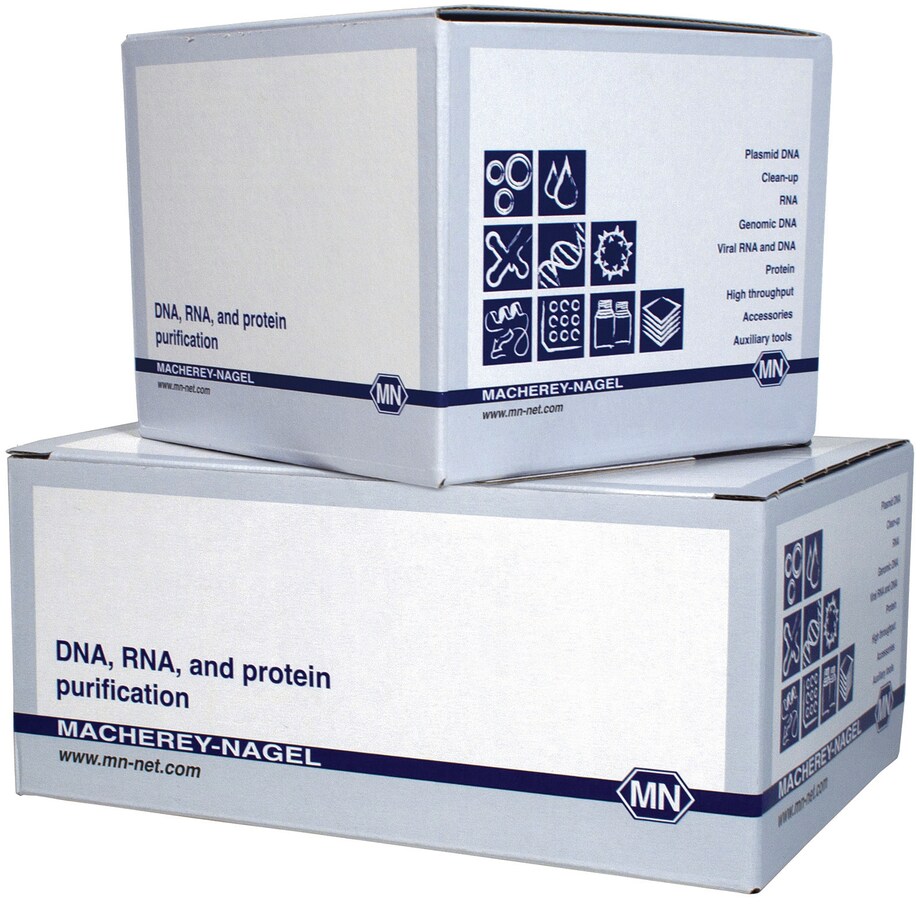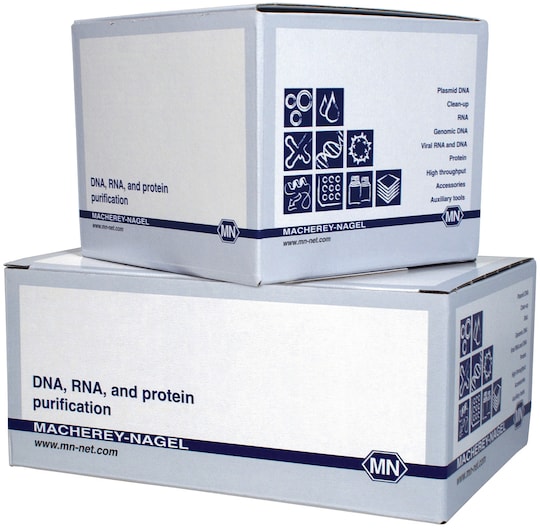 Recommended reagents kits
Free-up your time for scientific work – Whether your sample is tissue, blood, plant or virus, we recommend usage of the respective MACHEREY-NAGEL NucleoMag
®
Tissue / Blood 200 µL / Plant or Virus Kit. The kits are designed for rapid automated small-scale preparation of highly pure nucleic acids based on robust magnetic bead separation, using the ep
Motion
M5073, 5073m or 5075m. Preprogrammed methods for three kits are available, so that you can start right away. Benefit from minimal hands-on-time with ready to use reagents, and easy software assistants. Get superior yield and purity versus manual or other automation methods.
• Adsorption of DNA / RNA in the presence of chaotropic salts (hydrate shell of DNA / RNA is reversibly removed)
• High-salt / ethanolic washing steps to remove contaminants
• Low-salt or water elution (hydrate shell is recovered, DNA is released from the beads)
• Vendor-qualified methods for epMotion
• Order the kits directly at
MACHEREY-NAGEL
NucleoMag
®
are registered trademarks of MACHEREY-NAGEL GmbH & Co. KG, Düren, Germany.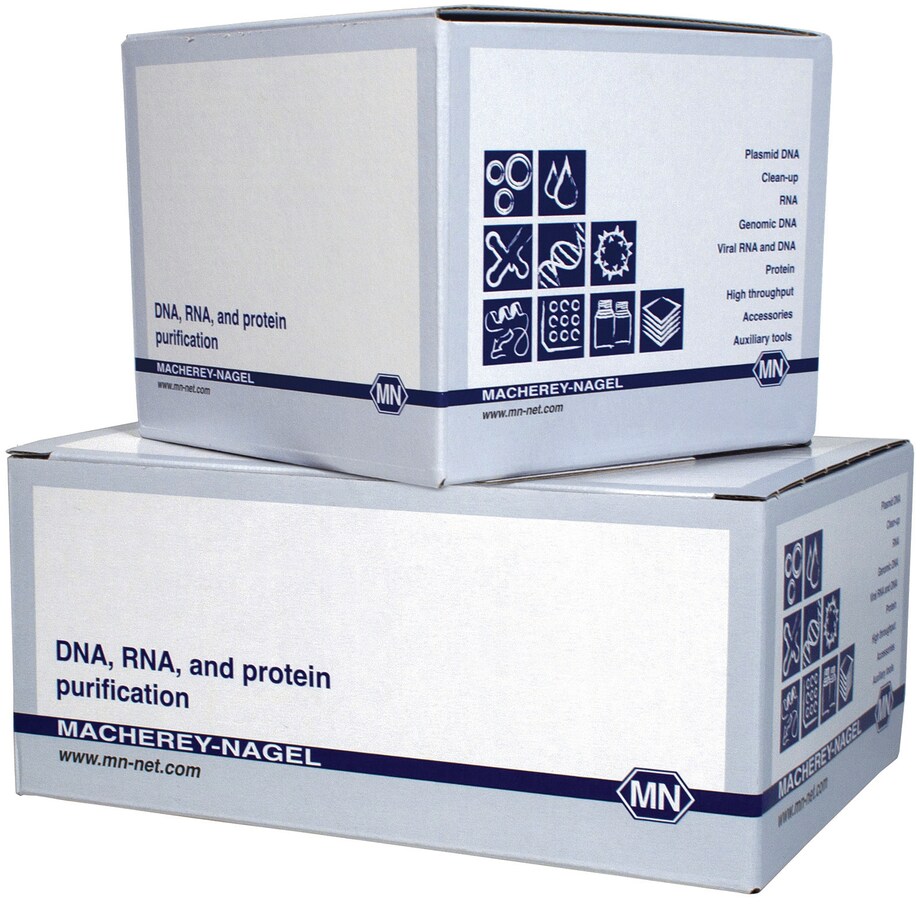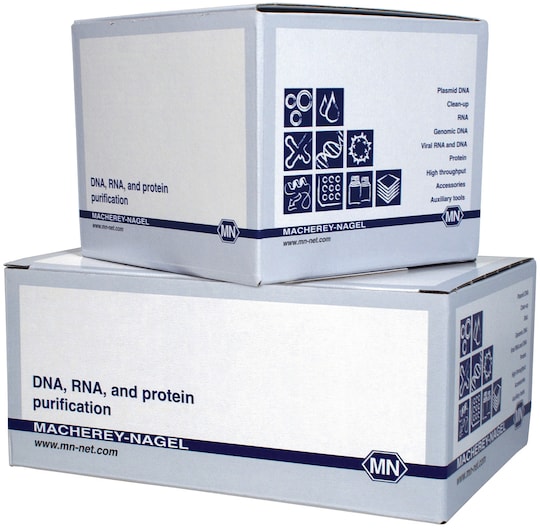 | Specifications | epMotion® 5073t |
| --- | --- |
Application
Nucleic acid purification
Volume range
0.2 µL – 1 mL
Power supply
100 – 240 V ±10 %, 50 – 60 Hz ±5 %
Max. power consumption
600 W
Dimensions (W × D × H)
65 × 61 × 77 cm / 26 × 24 × 30 in
Weight w/o accessories
57 kg / 125.6 lb
Pipetting type
Air cushion system
Autoclavable
yes (tools)
Gripper carrying capacity
1,200 g

Dispensing tool1)2)

Random measurement error (1 µL)
≤3 %
Systematic measurement error (1 µL)
±5 %
Random measurement error (25 µL)
≤0.6 %
Systematic measurement error (25 µL)
±1.5 %
Random measurement error (50 µL)
≤0.4 %
Systematic measurement error (50 µL)
±1.2 %
Random measurement error (150 µL)
≤0.4 %
Systematic measurement error (150 µL)
±1 %
Random measurement error (1,000 µL)
≤0.15 %
Systematic measurement error (1,000 µL)
±0.7 %

1)in pipetting mode, free jet, without pre-wetting, with distilled water, at 20 °C

2)See Eppendorf Application Note 168 for typical pipetting performance

Eppendorf ThermoMixer®

Max. load
1.000 g
Temperature range
15 °C below RT to 95 °C
Speed
300 – 2,000 rpm
Mixing period
5 s – 120 min
DNA and RNA purification
PCR & qPCR set-up
Sample or reagent transfer
Sample mixing and tempering
Assay set-up
Media change and other cell culture applications
NGS library preparation
6 ANSI/SLAS microplate positions
Intuitive, drag and drop based software
Optical sensor 1) for detecting liquids, labware, tips
Automatic replacement of 3 pipetting tools
Volume range of 1 to 1,000 µL for maximum pipetting accuracy
Integrated Eppendorf ThermoMixer with 2DMix-Control technology for mixing and tempering all at one location
Calibrated 1-channel and 8-channel pipetting tools
Optional UV lamp and HEPA filter system for decontamination and clean air conditions
Compatible with tubes (0.2 to 50 mL) and microplates with up to 384 wells
Integrated LEDs for visual feedback of system status like idle, run in progress or run finished
Downloads: epMotion® 5073t
Webinar: Liquid Handling for NGS Workflows
Generating high-quality NGS libraries is a labor-intensive process that requires experience, precision, and accuracy. In this webinar, you will learn:


The basics of NGS workflows & expert advice on getting started with NGS in your lab
Practical tips and tricks for manual and automated liquid handling
How Eppendorf epMotion can help you achieve reliable and reproducible sequencing results