text.skipToContent
text.skipToNavigation
You are about to leave this site.
---
Please be aware that your current cart is not saved yet and cannot be restored on the new site nor when you come back. If you want to save your cart please login in into your account.
epMotion® 5075t
Product Information
Get unique mixing performance with excellent temperature control to guarantee complete, dependable, and reproducible assay results.
The epMotion 5075t liquid handling robot combines high flexibility with 14.5 deck positions and integrated Thermomixer. It is controlled by MultiCon industry PC and can be configured with CleanCap and up to 2 thermal modules.
epMotion 5075t
Sets (1)
Accessories (75)
epServices (13)
---
1

Sets
basic device incl. Eppendorf ThermoMixer®, epBlue software, mouse, waste box
100 – 240 V ±10 %/50 – 60 Hz ±5 %, 0.2 µL – 1 mL
More Product Details ...
---
Added to Your Cart
Product Information
Technical Data
Applications
Features
The epMotion 5075t automated liquid handling system includes an integrated Eppendorf ThermoMixer® module to mix, heat or cool samples and reagents. The module can be loaded and unloaded with the gripper and pipetting to the mixer is possible before and after mixing steps. The Eppendorf ThermoMixer module is fully software controlled enabling pipetting onto other worktable positions while the mixer is in operation.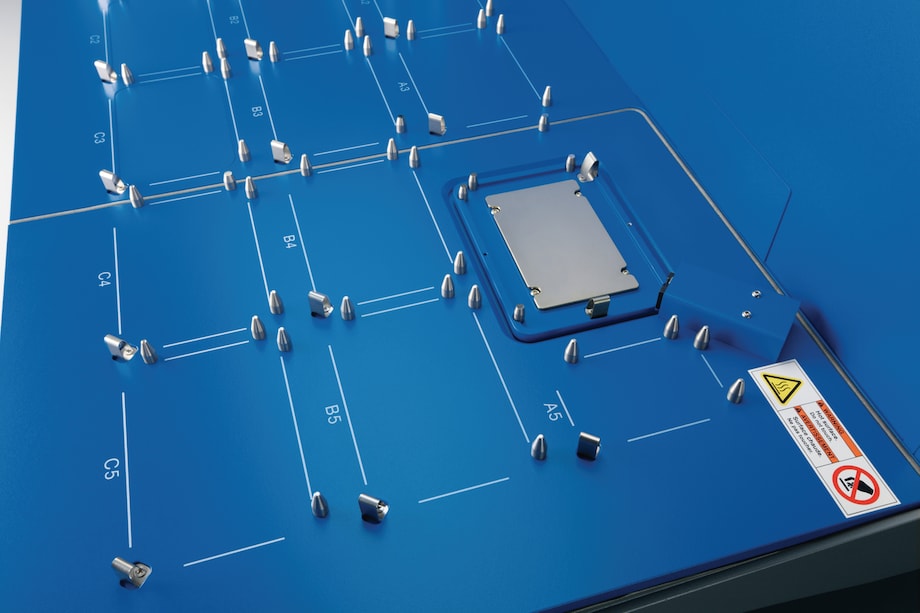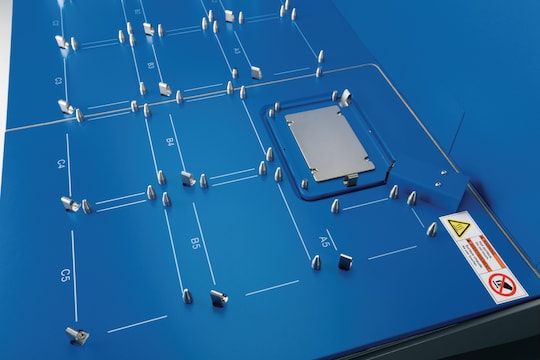 ThermoMixer®

Fully integrated ThermoMixer with 2DMix-Control improves yield and application results,
e.g. resuspending bacteria pellets or magnetic beads. Peltier element for heating and cooling
of sample and/or reagents. The following epMotion versions are equipped with ThermoMixer capability, M5073, 5075t, 5075m, 5075vt. A ThermoMixer upgrade product is available
for epMotion 5075l, 5075v, and successor versions 5075LH and 5075VAC.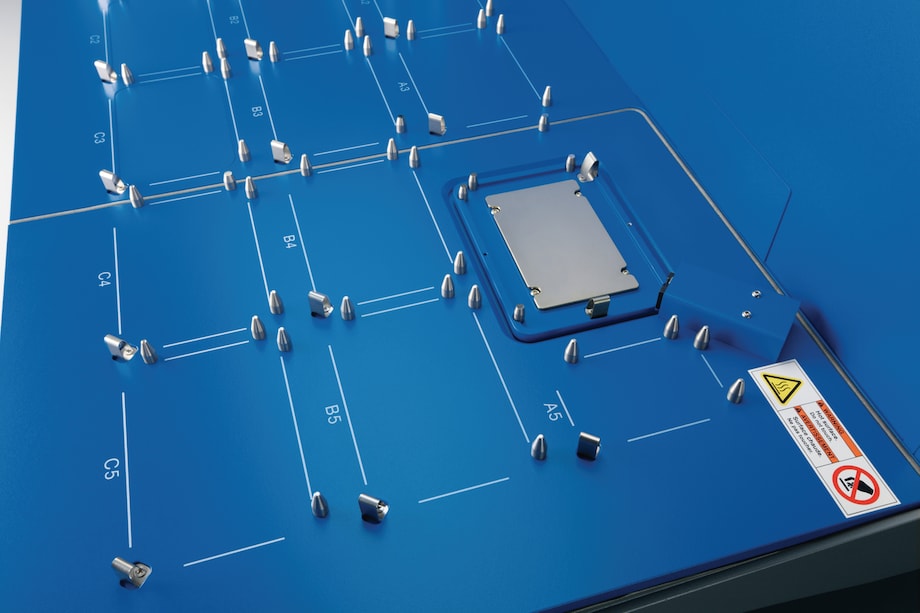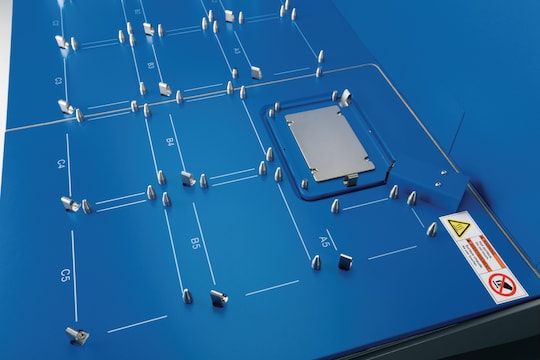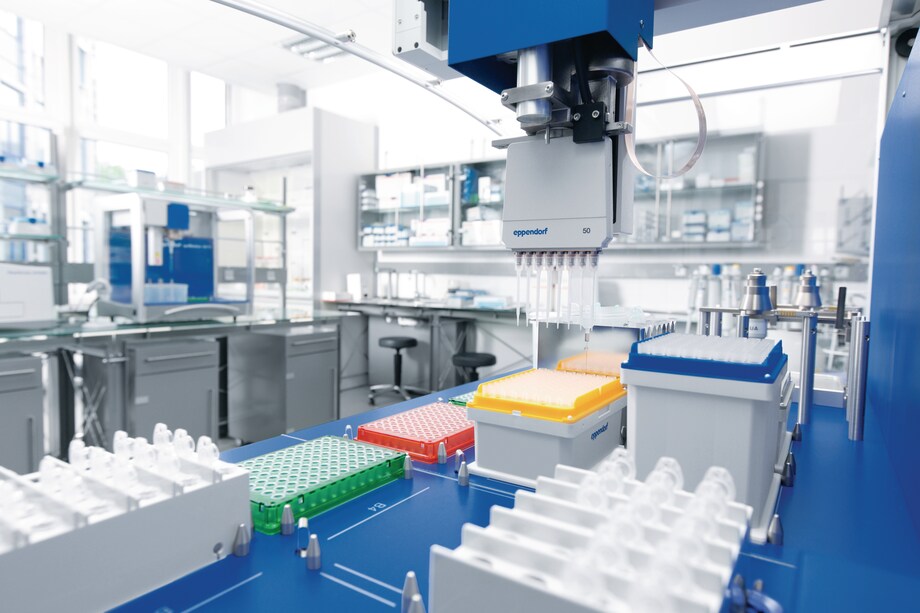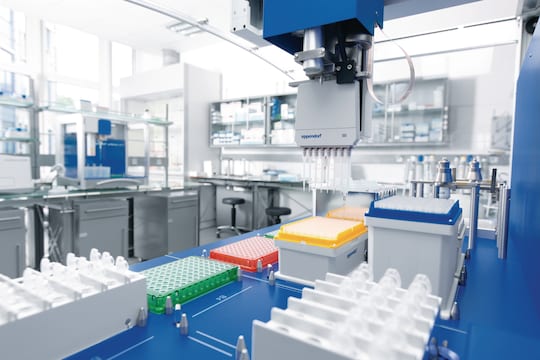 Sample preparation for Next Generation Sequencing (NGS)

involves extensive manual processing that can be subject to human error. Eppendorf epMotion Liquid Handling systems are important tools for labs that want to significantly increase throughput and consistency of results. The automation of labor-intensive steps in NGS sample prep, like pipetting, mixing, temperature control and magnetic separation brings about a standardized and streamlined process, with significantly reduced hands-on time and minimization of human errors.
epMotion automation method for Illumina's TruSeq Stranded Total RNA & TruSeq Stranded mRNA library preparation kits for Next Generation Sequencing are "Illumina Qualified".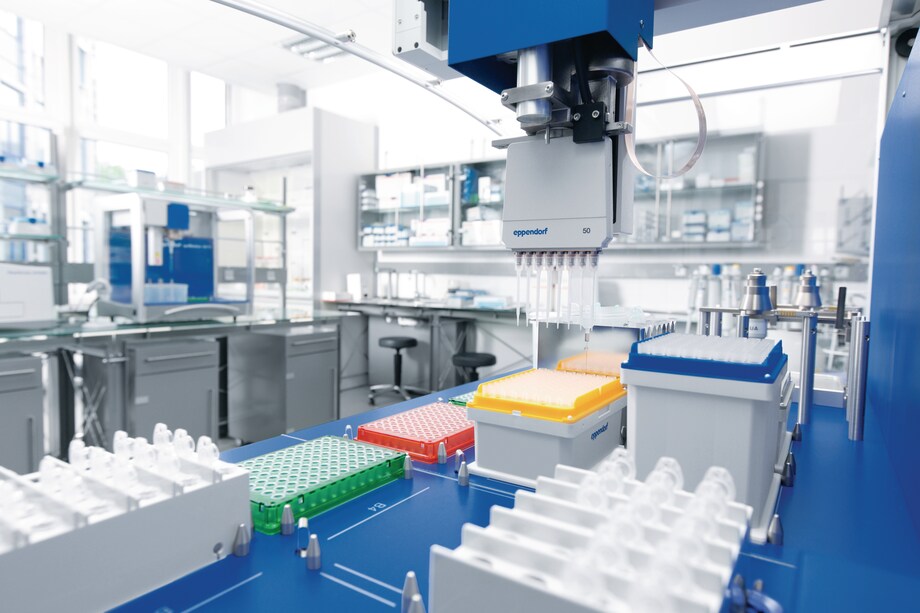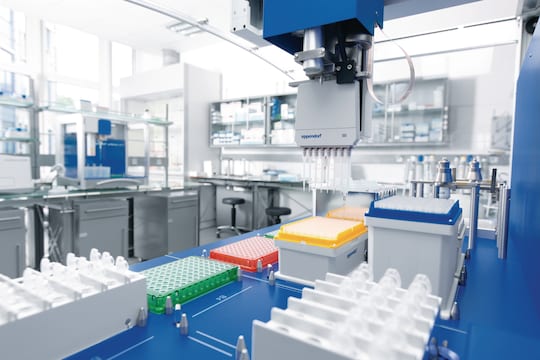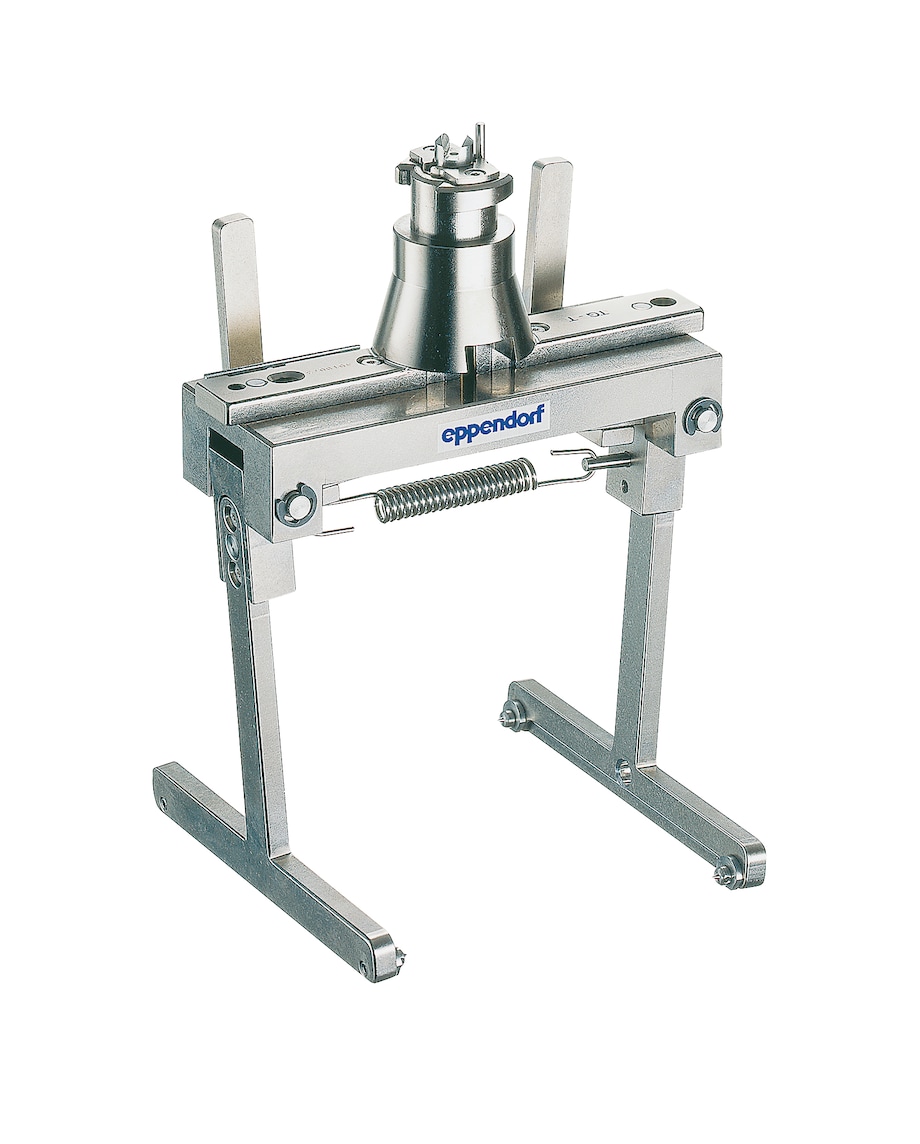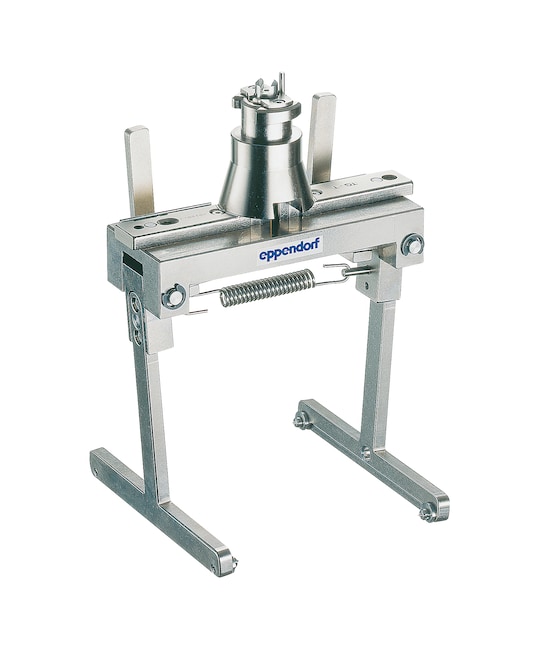 Gripper Tool

The gripper tool allows transport of labware on the worktable of epMotion 5073 or 5075 versions. It is loaded by automatic tool exchange and can be programmed easily in the software. The stacking of up to 5 plates is possible.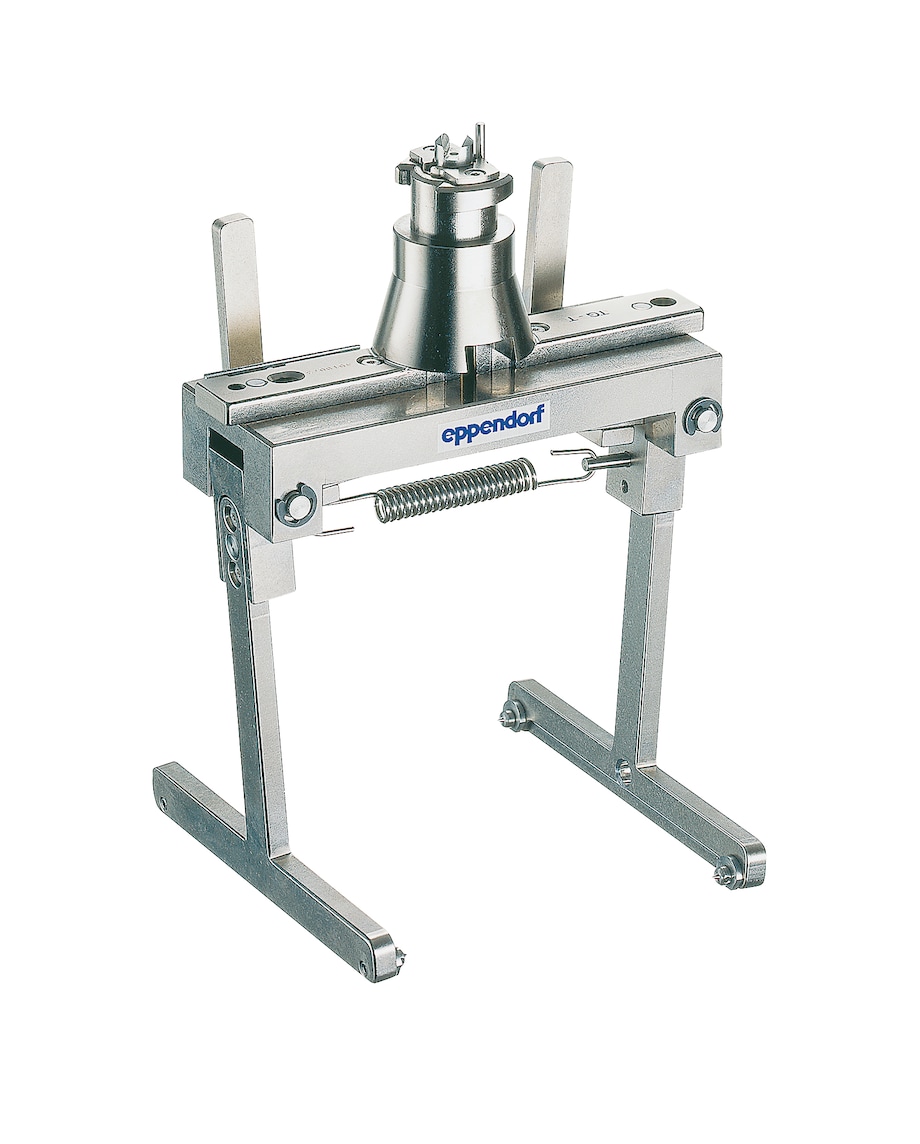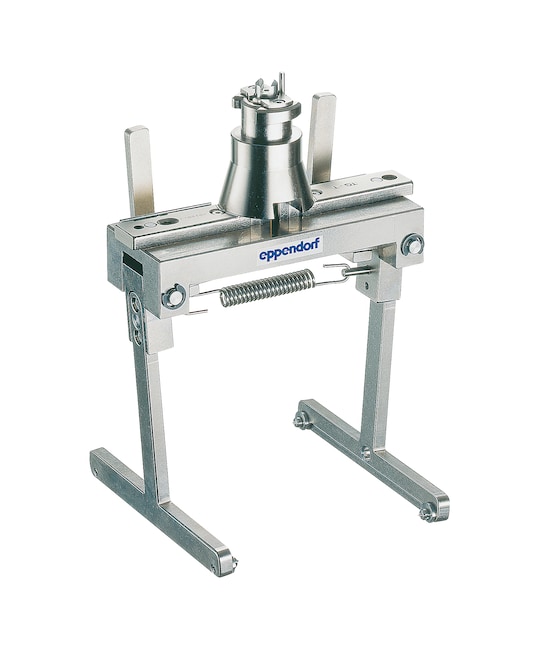 | Specifications | epMotion® 5075t, basic device |
| --- | --- |
Application
Nucleic acid purification
Heating rate
5 °C/min, on the block
Volume range
0.2 µL – 1 mL
Power supply
100 – 240 V ±10 %, 50 – 60 Hz ±5 %
Max. power consumption
700 W
Dimensions (W × D × H)
107 × 61 × 67 cm / 43 × 24 × 27 in
Weight w/o accessories
87 kg / 191.8 lb
Pipetting type
Air cushion system
Autoclavable
yes (tools)
SLAS/ANSI positions
14.5
Gripper carrying capacity
1,200 g

Eppendorf ThermoMixer®

Cooling rate
3 °C/min, on the block, above RT
Max. load
1,000 g (2.2 lb)
Temperature range
15 °C below RT to 95 °C
Speed
300 rpm – 2,000 rpm
Mixing period
5 s – 120 min

Dispensing tool1)2)

Random measurement error (1 µL)
≤3 %
Systematic measurement error (1 µL)
±5 %
Random measurement error (25 µL)
≤0.6 %
Systematic measurement error (25 µL)
±1.5 %
Random measurement error (50 µL)
≤0.4 %
Systematic measurement error (50 µL)
±1.2 %
Random measurement error (150 µL)
≤0.4 %
Systematic measurement error (150 µL)
±1 %
Random measurement error (1,000 µL)
≤0.15 %
Systematic measurement error (1,000 µL)
±0.7 %

1)in pipetting mode, free jet, without pre-wetting, with distilled water, at 20 °C

2)See Eppendorf Application Note 168 for typical pipetting performance

Thermal module

Temperature range
0 °C - 110 °C
Heating rate
9 °C/min
Cooling rate
4 °C/min

Detector

Optical sensor
Contact-free recognition of fill level, inserted tools, labware, tip types and quantities

Conductor – X, Y, Z Positioning

Random measurement error
±0.1 mm
Systematic measurement error
±0.3 mm
Bead applications with mixing and tempering
Sequencing and PCR clean-up
Nucleic acid purification
Cell disruption
Immunoassays
Next Generation Sequencing library preparation
Same as 5075l, plus
Integrated Eppendorf ThermoMixer with 2DMix-Control technology
Temperature control range 15 °C below RT to 95 °C
Automatic fixing of labware for mixing up to 2,000 rpm
Pipetting at standard positions during shaking
14.5 deck positions, 14 SLAS/ANSI plus small position for special reagent reservoir rack (3 reservoirs)
2 thermal module options
Integrated LEDs for visual feedback of system status like idle, run in progress or run finished
Downloads: epMotion® 5075t
Webinar: Liquid Handling for NGS Workflows
Generating high-quality NGS libraries is a labor-intensive process that requires experience, precision, and accuracy. In this webinar, you will learn:


The basics of NGS workflows & expert advice on getting started with NGS in your lab
Practical tips and tricks for manual and automated liquid handling
How Eppendorf epMotion can help you achieve reliable and reproducible sequencing results