text.skipToContent
text.skipToNavigation
You are about to leave this site.
---
Please be aware that your current cart is not saved yet and cannot be restored on the new site nor when you come back. If you want to save your cart please login in into your account.
Contact our Experts
Trust our expertise to find the right customized solution for you.

Customized Plate Solutions to Meet Your Exact Need
Benefit from our expertise in custom plate solutions
At Eppendorf OEM, we understand that every diagnostic application is unique. That's why we offer tailored solutions for plates that meet your specific requirements.

Our years of experience and cutting-edge manufacturing technologies ensure precision production processes, unmatched quality and outstanding reproducibility.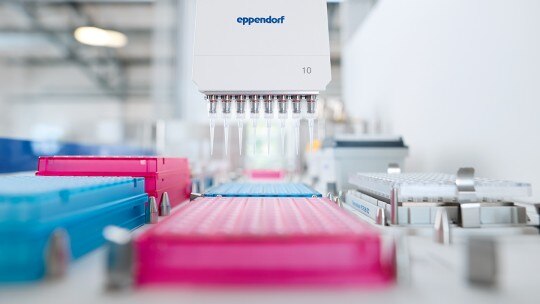 A range of plate options to suit your needs
We offer nine different product families of plates, each family designed for a different application. And no matter what your requirements, our plates deliver quality and precision as well as excellent functionality and value.

The 2-component plates combine extremely thin-walled polypropylene wells for optimal heat transfer to the sample with robust polycarbonate frames for high rigidity. With raised well rims the plates enable highly effective sealing to reduce the risk of cross-contamination. The special design and manufacturing process results in high precision products. Every single plate is a high-performance component in your workflow offering superior reproducibility.
Key features and benefits
Robust and rigid. Exhibit excellent robustness and rigidity, ensuring a snug fit into adapters, precise stackability and optimal control by robots – all without warping, bending or shrinking.


Effective sealing. Raised well rims facilitate highly effective sealing to reduce the risk of cross-contamination.


Improved visibility. Special colors as fuchsia and crystal-blue colors improve visibility and contrast, making them ideal for a wide range of diagnostic applications.


Smart polymers. Our plates are made with smart polymers that ensure high recovery rates and optimized assay results.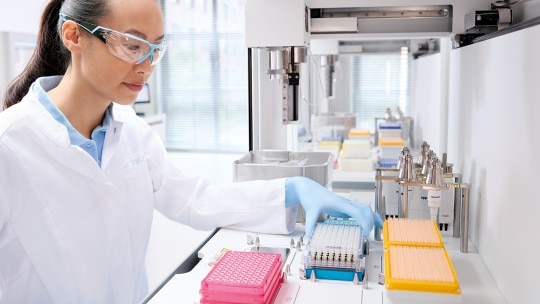 Customized plates tailored to meet your unique needs
At Eppendorf OEM, we understand that every customer has specific needs in terms of laboratory processes, workflows and plates. That's why we offer customization options, including:ilored to meet your unique needs.
Customized barcodes for improved traceability


Laser-engraved lot numbers and expiration dates on each plate


Additional customized solutions that meet your specific needs
Our customized diagnostic plates are designed to deliver reliable, precise results for high-throughput applications, automated workflows and standardized processes.
Learn more about how we can deliver tailored plates to meet your specific needs.