text.skipToContent
text.skipToNavigation
You are about to leave this site.
---
Please be aware that your current cart is not saved yet and cannot be restored on the new site nor when you come back. If you want to save your cart please login in into your account.
Concentrator plus - Centrifuge Concentrator
Product Information
With its advanced heating technology, the Eppendorf Concentrator plus facilitates fast and efficient, gentle vacuum concentration of DNA, RNA, nucleotides, proteins and other liquid or wet samples. Its new coated lid provides superior chemical resistance against many acids and organic solvents.
Products (2)
Sets (2)
Rotors (15)
Accessories (3)
epServices (8)
Added to Your Cart
Product Information
Technical Data
Features
The latest Concentrator plus provides an ergonomic, intuitive and durable solution that fits comfortably on any lab bench. The coated lid improves durability by providing chemical resistance against acids and organic solvents. The Eppendorf concentrator Concentrator plus is available in three configurations, designed to meet your individual laboratory needs:
• The basic Concentrator plus system for connection to an external vacuum pump
• The Concentrator plus complete system with an integrated, solvent-resistant, maintenance and oil-free PTFE diaphragm vacuum pump and condensation trap
• The same Concentrator plus complete system, but with an extra vacuum port added so you can use the integrated pump separately without having to disconnect it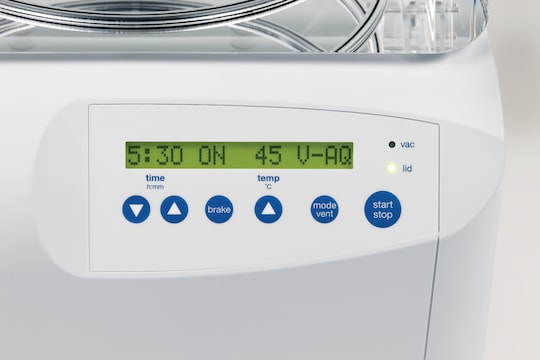 Centrifuge concentrator with excellent versatility

The Concentrator plus has three main operation modes: Concentrate, centrifuge and desiccator – to cover all your application needs. Processing times are reduced by up to 20 % thanks to the ability to choose between three application modes that correspond to sample solvent (aqueous, alcohol or high vapor pressure). The choice of four heating levels (ambient, 30 °C, 45 °C, 60 °C) enables safe and efficient concentration of various samples. When working with delicate samples you also have the option to turn off the brake function.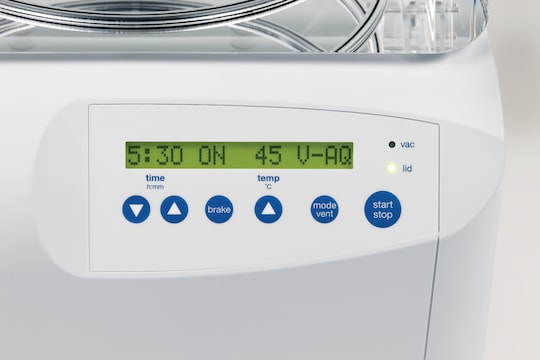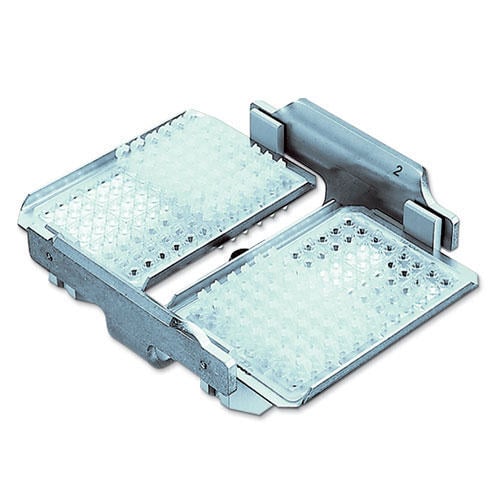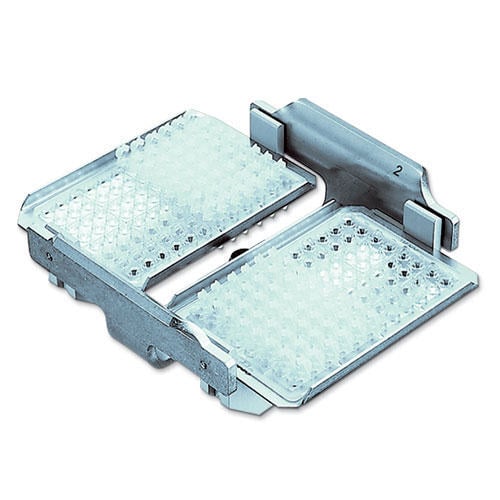 Swing–bucket rotor for MTP, PCR, and deep well plates up to 27–mm high (A–2–VC).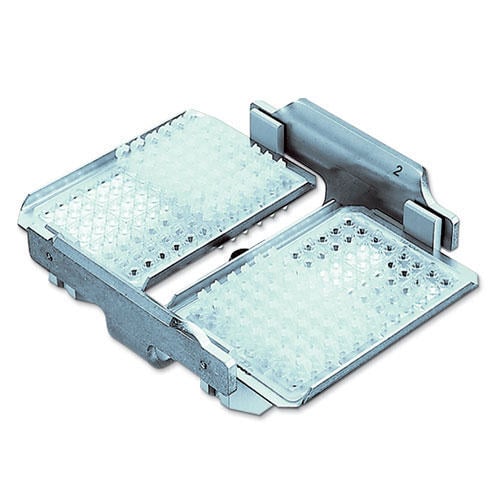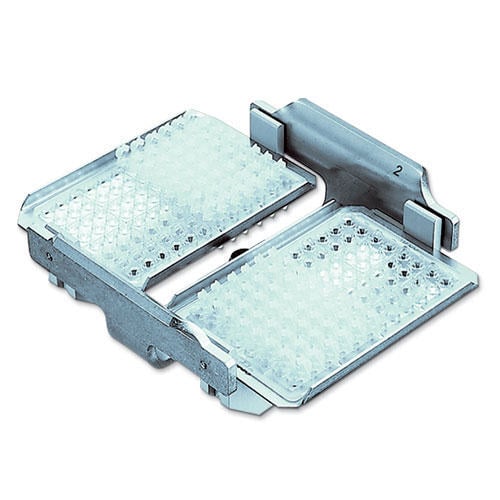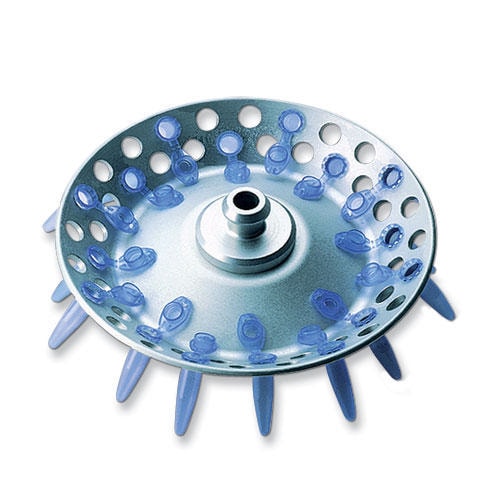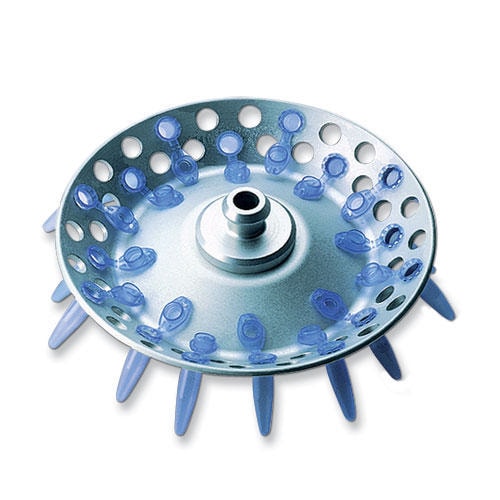 Rotor for 48 x 1.5/2 mL microcentrifuge tubes.
Can be stacked using rotor spacer to double the capacity to 96 x 1.5/2 mL tubes (F–45–70–11).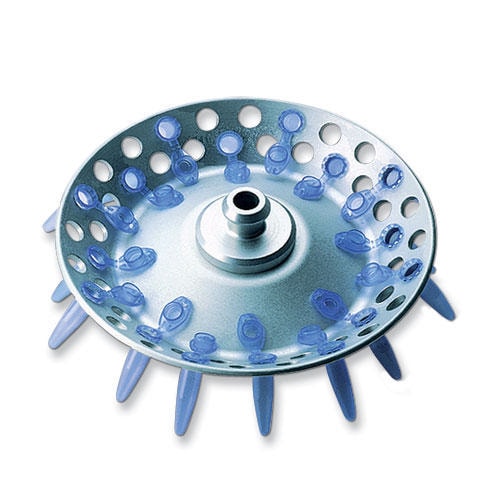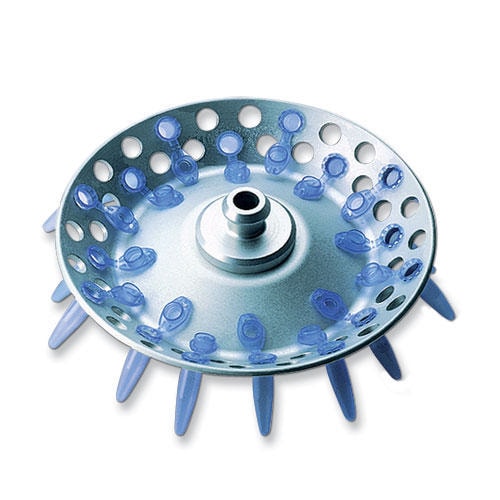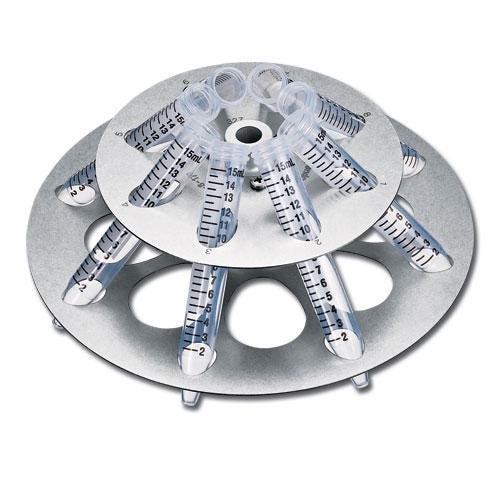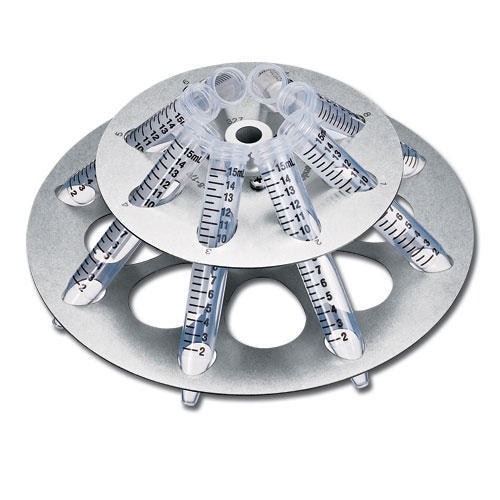 Rotor for 8 x 15 mL conical tubes (F–45–8–17).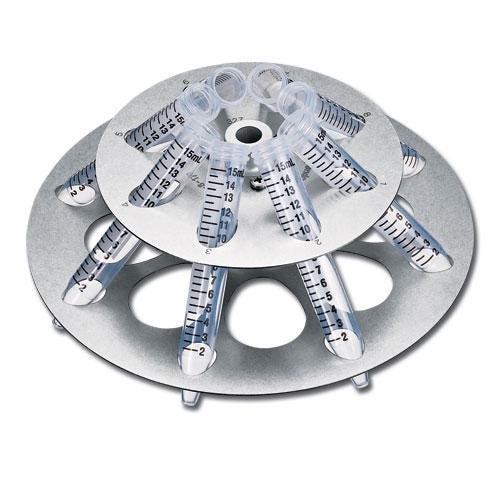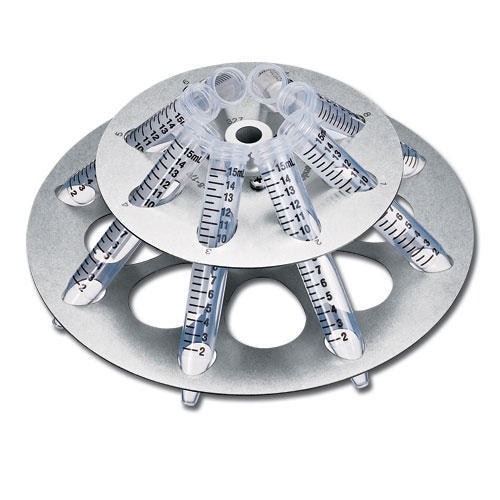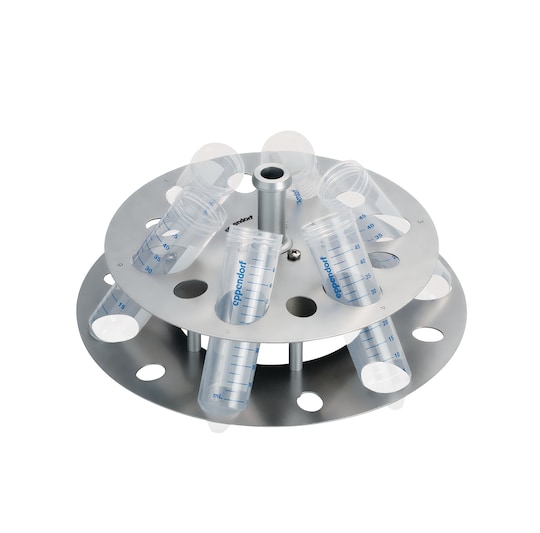 Rotor for 6 x 50 mL conical tubes. Also accommodates 6 x 15 mL conical tubes (F–35–6–30).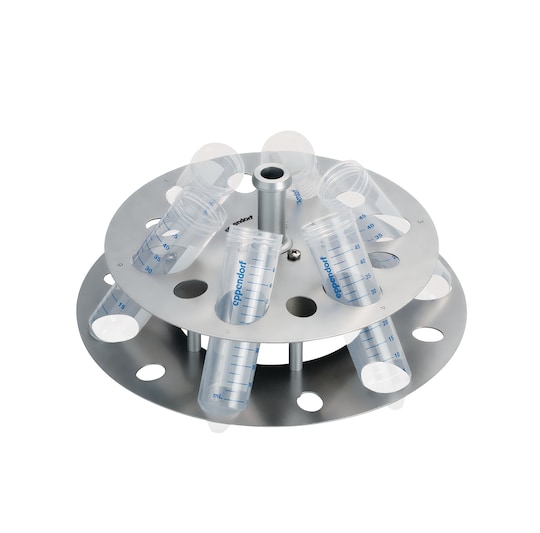 | Specifications | Concentrator plus basic | Concentrator plus system | Concentrator plus system w/port |
| --- | --- | --- | --- |
| | | | |
| --- | --- | --- | --- |
| Vacuum | − | 20 hPa (20 mbar) | 20 hPa (20 mbar) |
| Sample capacity | max. 144 vessels/2 microplates | max. 144 vessels/2 microplates | max. 144 vessels/2 microplates |
| Fixed speed | 1400 rpm | 1400 rpm | 1400 rpm |
| Tube volume | 0.2 – 50 mL | 0.2 – 50 mL | 0.2 – 50 mL |
| Port to connect external devices to vacuum pump | no | no | yes |
| Volume range | 72 mL | 72 mL | 72 mL |
| Power supply | 230 V, 50 – 60 Hz | 230 V, 50 – 60 Hz | 230 V, 50 – 60 Hz |
| Max. power consumption | 150 W | 350 W | 350 W |
| Dimensions (W × D × H) | 33 × 37 × 23 cm / 12.6 × 14.5 × 9.1 in | 33 × 58 × 29 cm / 12.6 × 20.9 × 11.7 in | 33 × 58 × 29 cm / 12.6 × 20.9 × 11.7 in |
| Weight w/o accessories | 16.5 kg / 37.5 lb | 31.5 kg / 68.3 lb | 31.5 kg / 68.3 lb |
| Pump | w/o pump | with integrated diaphragm vacuum pump | with integrated diaphragm vacuum pump |
Comes in 3 system configurations
Extremely quiet operation <50 dB(A)
Chemical-resistant, maintenance-free PTFE diaphragm pump eliminates the need for changing pump oil
Small footprint saves valuable bench space
Wide variety of 15 different rotor options to accommodate tubes from 0.2 mL to 50 mL, microplates and PCR plates
Motorless induction drive and chemical-resistant, stainless steel chamber for trouble-free operation
Can be connected with most commercially available cold traps for use with vapors
Coated lid with superior chemical resistance
Warranty: 2 Years Parts and Labour
Downloads: Concentrator plus