text.skipToContent
text.skipToNavigation
You are about to leave this site.
---
Please be aware that your current cart is not saved yet and cannot be restored on the new site nor when you come back. If you want to save your cart please login in into your account.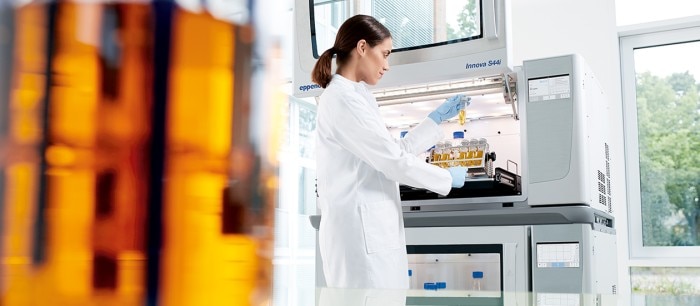 Optimize your Bioprocess – From Shaker to Bioreactor
Lab Academy
Bioprocessing

Bioprocess

Recorded Webinars
Bioreactors and shakers are used to cultivate microorganisms, plant, insect, and mammalian cells in different volumes. Upscaling of production often involves shake flasks and bioreactors. Shake flasks are used for bioreactor inoculum production and are an easy-to-use instrument for early process development like organism screening and media design. At the next process steps, highly controllable bioreactors are needed for flexible solutions, automated process control, and predictable scalability when larger quantities of cells are required. The challenge during upscaling is to keep a constant efficiency and quality during all process steps.
In this webinar, we will depict the typical applications of shakers and bioreactors in an upscaling bioprocess. We will highlight applicational differences and factors that influence cultivation and system transition. Furthermore, we will introduce to you the basic components of a bioreactor and the various process parameters that can be controlled. Finally, we will go through different process strategies to further optimize a process and increase production.

Target groups:
Beginners, who start using shake flasks and bioreactors for cultivation and upscaling
Early bioreactor users, who want to deepen their knowledge and understanding of the possibilities of process control strategies
Join live for a Q&A session with experts!
Scheduling conflict?
If you can´t make it, just register to receive the link to the recorded session.

In this webinar you will:
Learn about typical applications of shake flasks and stirred-tank bioreactors in bioprocess development
Learn about influencing factors and optimizing setscrews in shaking/stirring
Learn about the basic bioreactor components and the different process parameters that can be monitored and controlled, and what they tell you about your culture
Learn about feeding possibilities and their impact on your culture

Date & Time
December 2, 2020 at 08:00 am PDT, 11:00 am EDT, 5:00 pm CEWT

Speakers
Ines Hartmann, Application Specialist Cell Handling, Eppendorf AG
David Solbach, Scientific Communications Manager, Eppendorf Bioprocess Center

Register and watch recording now:
Speakers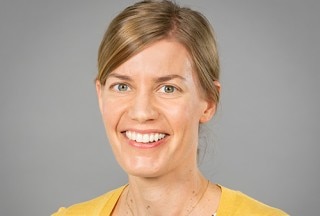 Ines Hartmann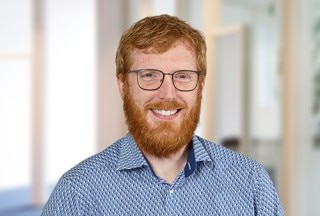 David Solbach