text.skipToContent
text.skipToNavigation

About Cold Storage Accessories
You need flexibility?
Take full advantage of freezer space thanks to the flexible and optimized combination options for the different box formats.
Whether freezing to -86 °C for sample storage or autoclaving for 20 minutes at 121 °C for sterilization - Eppendorf Storage Boxes retain their shape.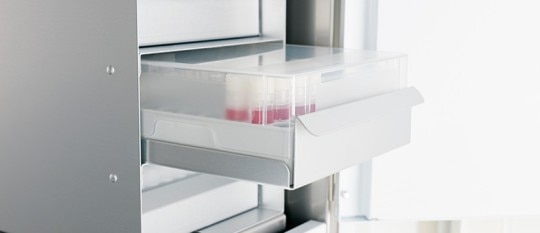 Still Bagging Samples?
The storage style of samples in the ULT freezer can result in a lively discussion in lab teams. Freelance storage with hundreds of single microtubes…