text.skipToContent
text.skipToNavigation
You are about to leave this site.
---
Please be aware that your current cart is not saved yet and cannot be restored on the new site nor when you come back. If you want to save your cart please login in into your account.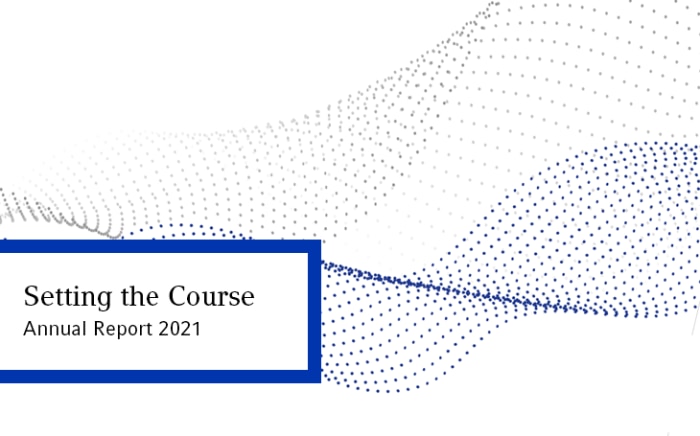 Eppendorf increases 2021 revenue to €1.1 billion
news
Press Releases

Corporate News
During fiscal year 2021, the globally positioned Eppendorf Group saw its consolidated revenue climb to €1.1 billion (prior year: €967.2 million), amounting to an increase of 13.8% (prior year: 20.3%). Operating profit also rose significantly in 2021, reaching €272 million (prior year: €217.7 million) with an EBIT margin of 24.7% (prior year: 22.5%).
"Fiscal year 2021 was economically very successful for Eppendorf," said Eppendorf SE's Co-CEOs Eva van Pelt and Dr. Peter Fruhstorfer. "The jump in revenue to €1.1 billion is a milestone for the company and is especially remarkable given the numerous global challenges we faced, including the coronavirus pandemic, the chip crisis and worldwide bottlenecks in logistics and the supply chain. The Group's approximately 5,000 employees around the world met and mastered these challenges outstandingly well. They made a significant contribution to enabling this success." All the Eppendorf product groups and market regions and all the company's divisions and subsidiaries developed positively, most with double-digit growth.


Positive business development and sustainable strengthening of core business


The development of all four market regions is especially satisfying; their revenues grew in some cases very significantly. Of particular note are the remarkable revenue increases in the Asian market regions: Asia/Pacific/Africa (APA) boosted its revenue 23.0% over the prior year, and China performed similarly, gaining 20.4% over the prior year. The Europe market region likewise enjoyed positive development during the reporting period, achieving gains of 13.2% over the prior year despite 2020's strong growth in revenue. The same is true for the Americas market region, which was able to take advantage of the supply problems affecting some of its competitors and once again record gains of 7.9%.
"We are quite pleased about this repeated and very positive business development," explained van Pelt. "It is an extraordinary achievement on the part of all our employees that we had such outstanding results in what was often a demanding market environment."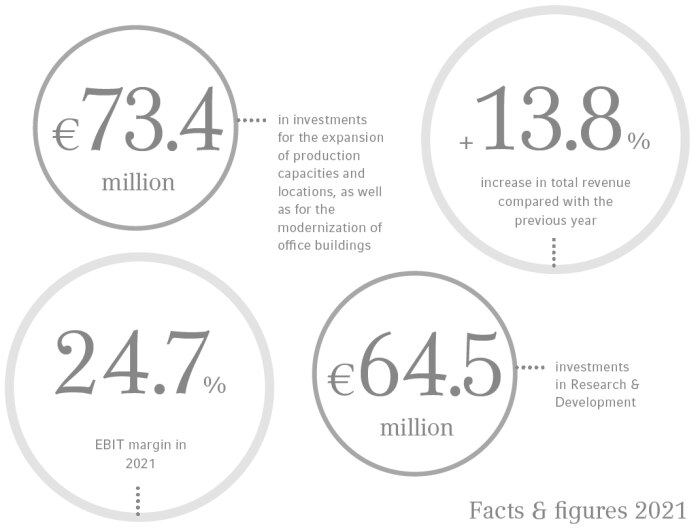 Focus in 2021: Strengthening innovative power and expanding production capacity


In addition to the rigorous further development of Eppendorf's organizational structure and the associated efficiency gains, the year under review focused on numerous waypoints intended to secure Eppendorf's future success.
"Last year we invested continuously in the expansion of our plants and in Eppendorf's logistics sites. We concentrated on the production sites in Germany and the US as well as on a number of our worldwide sales offices," said Fruhstorfer, noting that in 2021, a total of €73.4 million was spent on production capacity expansions, new construction and modernization measures for sites around the world.
Eppendorf also made higher-than-average R&D investments in 2021 in order to continue to fulfill its claim of premium products and meet rising customer demands tomorrow as well as today. To this end, the company's innovative power was extended rigorously and focused on new products and development methods. Overall, during the year under review Eppendorf increased its R&D budget by 15.6% to €64.5 million.
Outlook for 2022

Eppendorf assumes that the entire year 2022 will be characterized by continued high global demand for laboratory devices, materials and services and regards itself as very well positioned for this development with its portfolio of products, services and solutions. Over the course of the year, the demand for product groups that are currently very highly sought is likely to normalize, and accordingly, the company anticipates moderate growth in revenue in 2022.At the same time, the overall situation will continue to be challenging owing to the worldwide coronavirus situation, persistently heavily strained supply chains, the uncertainty associated with increasing protectionism in individual global regions and challenges resulting from geopolitical developments that are currently unforeseeable.
The Eppendorf SE 2021 Annual Report is available at:
https://corporate.eppendorf.com/en/company/annual-report/
About Eppendorf


Eppendorf is a leading life science company that develops, produces and sells systems for use in laboratories around the world. The product portfolio is divided into the four core business areas Liquid Handling, Consumables, Separation & Instrumentation and Lab Solutions and includes, for instance, pipettes, centrifuges, mixers and ultra-low temperature freezers. In addition, Eppendorf offers a wide variety of high-quality consumables. The Division Lab Solutions pursues digital solutions for complete laboratory workflows.
Eppendorf products are used in academic and commercial research laboratories, e.g., in companies from the pharmaceutical and biotechnological as well as the chemical and food industries. They are also used in laboratories that perform clinical or environmental analysis, in forensic laboratories and in industrial laboratories where process analysis, production and quality assurance are performed.
Eppendorf has been in business since 1945, is headquartered in Hamburg, Germany, and employs approx. 5,000 people worldwide. The company has subsidiaries in 33 countries and is represented on all continents and in all important markets by distributors.
Media contact:

Dr. Ralph Esper
Eppendorf SE
Barkhausenweg 1
22339 Hamburg, Germany
Phone: +49 40 538 01-195
Mobile: +49 170 79 80 778
Email: esper.r@eppendorf.de