text.skipToContent
text.skipToNavigation
You are about to leave this site.
---
Please be aware that your current cart is not saved yet and cannot be restored on the new site nor when you come back. If you want to save your cart please login in into your account.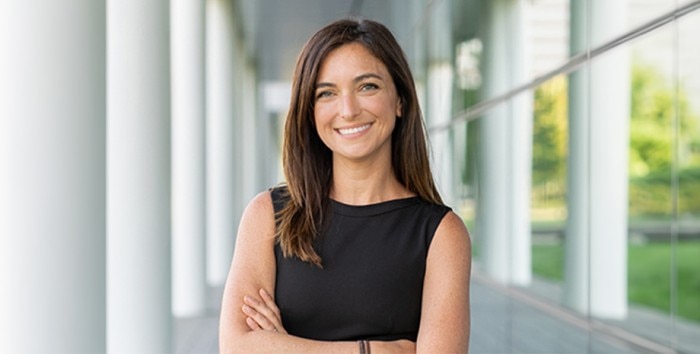 Eppendorf & Science Prize for Neurobiology 2023 goes to Marissa Scavuzzo, USA
news
This year's Eppendorf & Science Prize for Neurobiology goes to the American scientist Marissa Scavuzzo, Ph.D., Postdoctoral Fellow at Case Western Reserve University School of Medicine, Cleveland, USA.
Marissa Scavuzzo has won the $25,000 Eppendorf & Science Prize for Neurobiology 2023 for her work on the functional diversity of glial cells in the enteric nervous system of the gut.

"The ability to digest food, absorb nutrients, and process waste is required for life," says Scavuzzo. "Many of these essential tasks are controlled by an independent nervous system embedded within every layer of the gut, the enteric nervous system."

Scavuzzo studies this network of nervous system cells inside the gastrointestinal tract, often referred to as "the second brain." She uses stem cells and tissues to create lab-grown models of the mouse and human intestines. By combining these organs-in-a-dish with animal models, she works to map glial cells' diversity in the gut. Glial cells, the support cells of the brain, aid in regulating and protecting neurons. However, their role in the gut is not well understood. Scavuzzo aims to understand how enteric glia function in a normal gut and how they react to changes in environment, genetic makeup, or diet. Millions of individuals who suffer from gastrointestinal diseases could be impacted by this work and its potential for creating new and effective therapies.
Virtual Prize Ceremony
The Eppendorf & Science Prize for Neurobiology is being awarded on Sunday, November 12 at the Science/AAAS Headquarters in Washington DC. All are invited to participate virtually in the Prize Ceremony. You can watch the 60-minute event live via:
https://event.eppendorf.com/prizeceremony
(6:45 pm EST, resp. November 13 at 00:45 am CET, 10:45 am AEDT)
Two finalists are also recognized:


Michael A. Skinnider, M.D., Ph.D., Assistant Professor at Princeton University, has developed tools to accelerate the mapping of neural circuits.
Mattia Aime, Ph.D., Postdoctoral Researcher at the University of Bern, Switzerland, has identified a neuronal mechanism that triages positive from negative emotions during REM sleep.
For more about the Prize, go to
www.eppendorf.com/prize