text.skipToContent
text.skipToNavigation
You are about to leave this site.
---
Please be aware that your current cart is not saved yet and cannot be restored on the new site nor when you come back. If you want to save your cart please login in into your account.
Eppendorf SmartBlock
Product Information
Exchangeable in just seconds.
These individually sensor-controlled SmartBlocks are your solution for maintaining accurate, uniform temperatures. A wide variety of these flexible thermoblocks for all common lab vessels support a broad range of applications - for use with Eppendorf ThermoMixer® C (heating/ cooling and mixing) and ThermoStat C (heating/ cooling).
Products (18)
Accessories (1)
Added to Your Cart
Product Information
Technical Data
Features
Using different vessel sizes within your lab workflow?
Flexibility has never been this easy. Eppendorf offers a broad range of Eppendorf SmartBlocks for tubes from 0.2 mL to 50 mL as well as plates (MTP, DWP, and PCR plates 96 / 384) to use with Eppendorf ThermoMixer® C and ThermoStat C. All Eppendorf SmartBlocks are equipped with the outstanding Eppendorf QuickRelease system that makes the block exchange super fast and easy.
For optimal fit and temperature transfer we recommend to use Eppendorf Deepwell Plates with corresponding Eppendorf SmartBlock DWP 500 and Eppendorf SmartBlock DWP 1000. Please note Eppendorf SmartBlock DWP 500 and Eppendorf SmartBlock DWP 1000 can only be used with Eppendorf Deepwell Plates.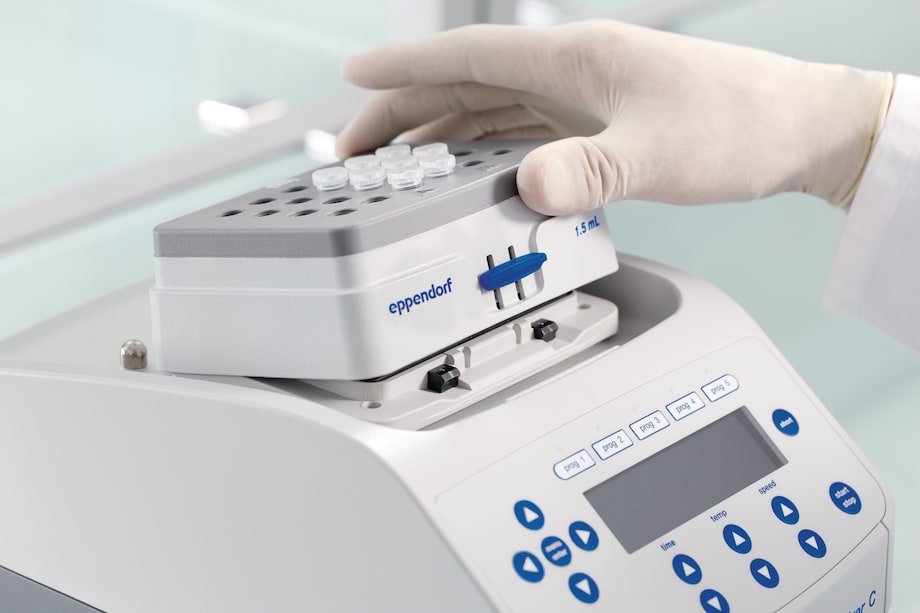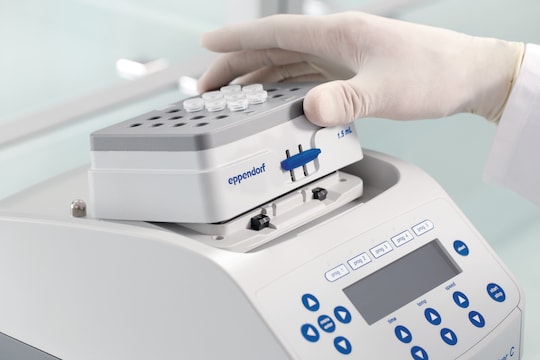 No tool available?

The Eppendorf SmartBlocks can easily be exchanged. Just press the lever on the front of the block, and the block can be removed – no tools are needed, done in seconds.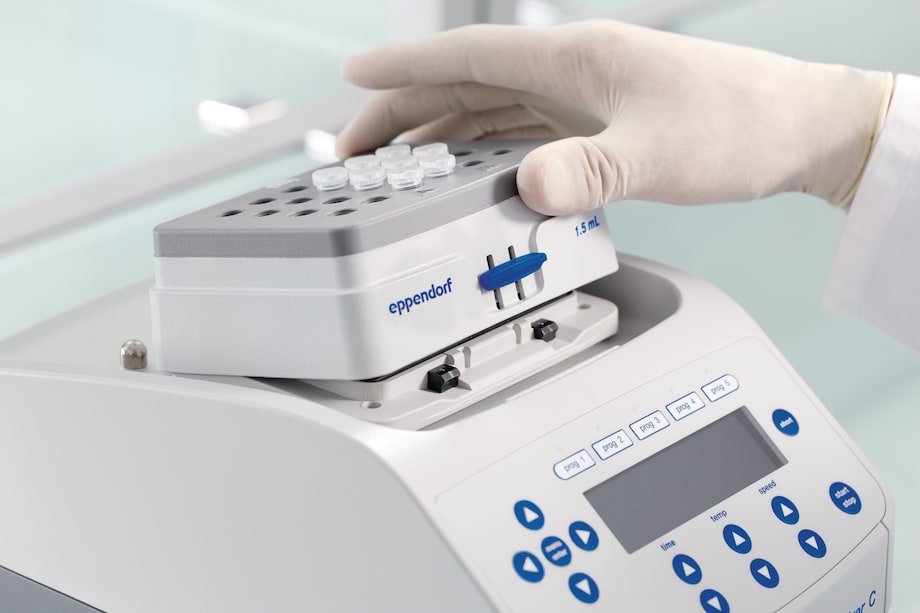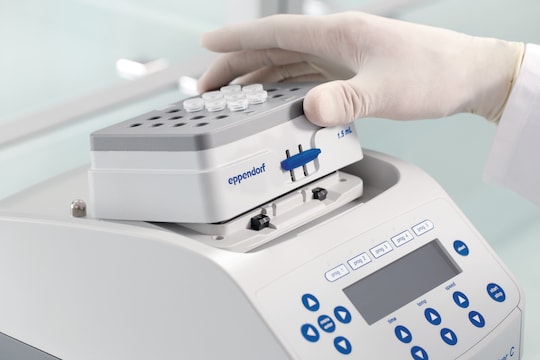 | Specifications | SmartBlock 0.5 mL | SmartBlock 1.5 mL | SmartBlock 2.0 mL | SmartBlock 5.0 mL | SmartBlock 15 mL | SmartBlock 50 mL | SmartBlock PCR 96 | SmartBlock PCR 384 | SmartBlock plates | SmartBlock DWP 500 | SmartBlock DWP 1,000 | SmartBlock cryo thaw | SmartBlock 12 mm |
| --- | --- | --- | --- | --- | --- | --- | --- | --- | --- | --- | --- | --- | --- |
| | | | | | | | | | | | | | |
| --- | --- | --- | --- | --- | --- | --- | --- | --- | --- | --- | --- | --- | --- |
| ThermoTop | yes | yes | yes | − | − | − | yes | yes | yes | yes | yes | no | − |
| Sample capacity | 24 × micro test tubes (0.5 mL) | 24 × micro test tubes (1.5 mL) | 24 × micro test tubes (2.0 mL) | 8 × 5 mL | 8 × 15 mL conical tubes | 4 × 50 mL conical tubes | 1 PCR plate 96 | 1 PCR plate 384 | 1 × micro test plate / 1 × deepwell plate | Eppendorf Deepwell Plates 96/500 µL | Eppendorf Deepwell Plates 96/1,000 µL | 24 × cryo tubes (1.5/2.0 mL) | 24 × micro test tubes, diameter 12 |