text.skipToContent
text.skipToNavigation
You are about to leave this site.
---
Please be aware that your current cart is not saved yet and cannot be restored on the new site nor when you come back. If you want to save your cart please login in into your account.
With Eppendorf's bonus points program you can experience a great variety of fantastic rewards from the Lifestyle and Office & Lab categories as well as selected Eppendorf Products.

It´s very easy! Register your epPoints here and come closer to your favorite reward. You always have access to your collected epPoints status either via this website or will be informed via our e-mail account statement twice a year.

Keep collecting and always check for new amazing rewards!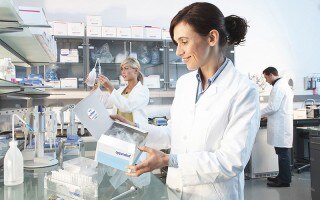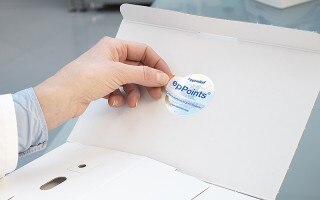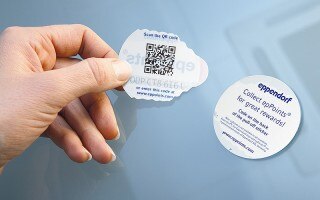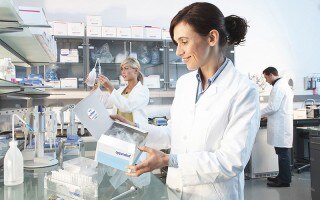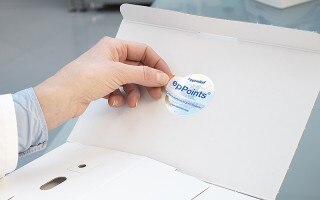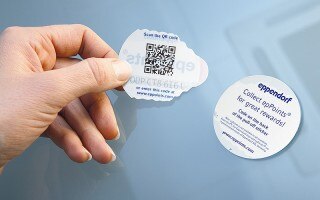 Redeem your epPoints in our rewards shop
Collect epPoints codes via the Eppendorf App!

Now it is even easier to enter your epPoints codes! On the epPoints labels you will find a QR code which you can use to easily scan your epPoints code with your mobile device (e.g. your smartphone or your tablet PC). You can use any QR code scanning app or – even easier - the Eppendorf App.
Conditions of participation‌
For each code you enter, you will receive up to 100 epPoints, depending on the product you bought. You can see the exact value in your myEppendorf account under "My transactions".

Automated Pipetting
epMotion MagSep Blood gDNA-Kit
epMotion MagSep Tissue gDNA-Kit
epMotion MagSep Viral DNA/RNA-Kit
epMotion Reservoir 30 mL
epMotion Reservoir 100 mL
epMotion Reservoir 195 mL
epMotion Reservoir 400 mL
epMotion Liquid Waste Tub, incl. lid

Bioprocess
BioBLU

Cell Culture and Imaging Consumables
Eppendorf Cell Culture Dishes
Eppendorf Cell Culture Flasks
Eppendorf Cell Culture Plates
Eppendorf Cell Imaging Coverglasses
Eppendorf Cell Imaging Dishes
Eppendorf Cell Imaging Plates
Eppendorf Cell Imaging Slides

Manual Liquid Handling
Biomaster
Eppendorf Top Buret

Laboratory Consumables
Combitips advanced®
ep Dualfilter T.I.P.S.®
ep Dualfilter T.I.P.S.® LoRetention
Eppendorf Conical Tubes 15 mL, 25 mL and 50 mL
Single Tube Stand for Eppendorf Conical Tubes 25 mL and 50 mL
Storage Box 3 x 3, for 9 Eppendorf Conical Tubes 25 mL
Eppendorf Deepwell Plate 96 and 384
Eppendorf Safe-Lock Tubes
Eppendorf Sealing Mats
Eppendorf Tubes® 5.0 mL
Eppendorf Tube Racks for 5.0/15/25/50 tubes
epT.I.P.S.® LoRetention
epT.I.P.S.®
epT.I.P.S.® Motion
Flex-Tubes®
Eppendorf LoBind Tubes
Mastertip®
micro test tube 3810/3810X
Eppendorf Microloader®
Eppendorf PCR Tubes
Reagent Reservoirs / Tip-Tub
TransferTip® R / F / RP / (ES)
twin.tec® plate
twin.tec® real-time PCR plates
Eppendorf UVette®
VacuTip / VacuTip FCH
Eppendorf Varitips®
Eppendorf Vis Cuvettes

Cell Manipulation
Femtotips® , Femtotip II
Piezo Drill Tip ES / Mouse ICSI
Australia
Austria
Bangladesh
Belgium
Brunei
Bulgaria
Cambodia
Canada
China
Croatia
Cyprus
Czech Republic
Denmark
Egypt
Estonia
Finland
France
Germany
Ghana
Greece
Hungary
Iceland
India
Indonesia
Ireland (Republic only)
Italy
Japan
Lao Peoples Democratic Republic
Latvia
Lithuania
Luxembourg
Malaysia
Malta
Myanmar
Nepal
Netherlands
New Zealand
Norway
Oman
Philippines
Poland
Portugal
Puerto Rico
Qatar
Romania
Russian Federation
Saudi Arabia
Singapore
Slovakia
Slovenia
South Africa
South Korea
Spain
Sri Lanka
Sweden
Switzerland
Taiwan
Thailand
Turkey
United Arab Emirates
United Kingdom
United States of America
Vietnam
Our epPoints customer rewards program is not available in all countries. Rewards may vary by country. Availability of rewards not always guaranteed. Please register and log in to see offers in your country.