text.skipToContent
text.skipToNavigation
You are about to leave this site.
---
Please be aware that your current cart is not saved yet and cannot be restored on the new site nor when you come back. If you want to save your cart please login in into your account.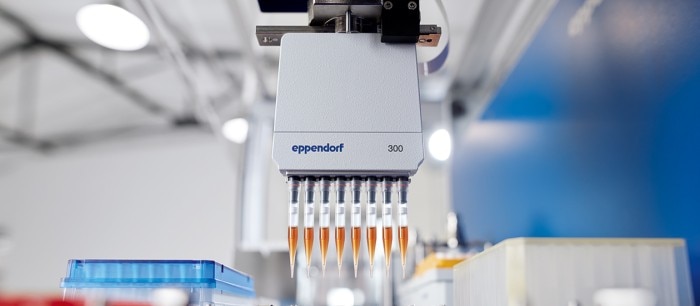 Nucleic Acid Purification - Understand the details, tackle the routines!
Lab Academy
Molecular Biology

Liquid Handling Workstations

Lab Routine

Efficiency

Quality

Reproducibility

Scalability

Automation

Recorded Webinars
Aged more than one century, nucleic acid purification is anything but ordinary. Nucleic Acid Purification, also termed Nucleic Acid Extraction, is the first step in most genomic workflows. High quality and pure DNA and RNA in sufficient amounts is vital for downstream processes used in many areas of the biological and medical sciences.
But besides being a staple method in most molecular biology laboratories the understanding of the principle and knowledge about the details of this crucial technique is often surprisingly low. A good understanding about this background however can help tremendously to optimize your workflow and troubleshoot existing protocols.
In addition, there is a constantly increasing need in for high-throughput assays and nucleic acid analyses in areas like pathogen screening and cancer research up to pharmacogenomics, whether with genomic nucleic acids, viral RNA, mitochondrial DNA or plasmids. Nucleic acid purification with filter plates and magnetic beads are perfectly suited for automation. We show you how to automate your purification routines to increase both sample throughput and reproducibility. In this webinar Eppendorf and MACHEREY-NAGEL are joining forces to optimize your workflow.

In this webinar you will learn:
Understanding the concepts of nucleic acid purification
Options for automated nucleic acid purification workflows
Tips and tricks for automated DNA/RNA isolation

Date & Time:
Webinar took place on April 30, 2020.

Speakers:
Tim Schommartz, Ph.D., Global Marketing Manager, Automation and PCR, Eppendorf AG
Andreas von Bohl, Ph.D., Head of Bioanalysis Automation Group, Macherey-Nagel
Milan Dieris, Ph.D., Product Manager – Bioanalysis Department Macherey-Nagel

Watch the webinar here:
Videos not loading, because cookies have been rejected. Change your