text.skipToContent
text.skipToNavigation
You are about to leave this site.
---
Please be aware that your current cart is not saved yet and cannot be restored on the new site nor when you come back. If you want to save your cart please login in into your account.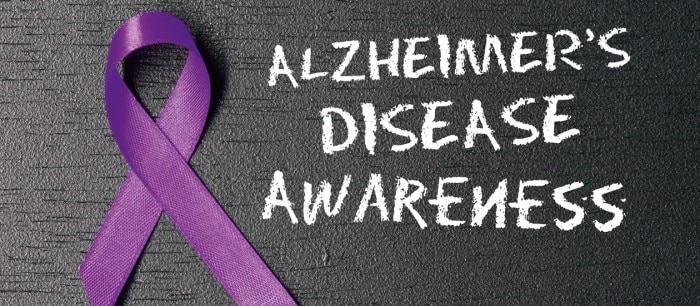 Every 3 Seconds Someone in the World Is Affected by Alzheimer's
Explore Life Science
It is one of the most common, but hidden fears. Losing control of your life as you grow older is a disturbing thought, even for people who may still be years or decades away from their "twilight years." The fact is, there is a high risk of developing dementia in old age.

Rise in the number of dementia patients

Worldwide there are some 50 million people who suffer from dementia, which includes Alzheimer's. This is more than the population of Spain and the number is steadily increasing. Within the next 20 years the number of people affected by dementia will likely double. More than 130 million people will be afflicted by 2050. This is according to data from the latest World Alzheimer's Report published annually by Alzheimer's Disease International (ADI), the worldwide federation of Alzheimer's associations in London. With poor healthcare systems and limited support, developing countries will see the largest increase in people affected by dementia. Experts predict that Alzheimer's and other causes of dementia will be one of the major global public health and social care challenges of the future. Now is obviously the time to think about the strategies and solutions needed to address the challenges of this rising threat.


Today is World Alzheimer's Day

September 21 is a perfect day to start thinking about Alzheimer's. It is annual World Alzheimer's Day, which aims to increase the awareness of the most common form of dementia. World Alzheimer's Day is dedicated to anyone who is impacted by this condition: patients, their relatives and those who care for them. While Alzheimer's mainly affects those over 65, even younger people can develop it. Dementia is a collective term for a variety of diseases caused by the progressive destruction of brain cells. Over time, patients lose their mental abilities, motor functions and even language skills. Daily life slowly becomes more difficult to the point at which patients are unable to care for themselves. We still don't fully understand precisely how Alzheimer's develops and what the corresponding correlations and mechanisms of the disease are. It's nevertheless influencing our society today. Sooner or later, it will impact all of our families, friends, homes and personal lives.
Go purple with a purpose

Dementia is a topic that affects all of us. Show your concern today by following the "Go purple with a purpose" campaign. Every year at the World Alzheimer's Day, the US American Alzheimer's Association (ALZ.org) encourages everyone to participate. There are many ways to get involved: wear purple clothes, ask your friends to do the same, decorate your office or home door in purple or hang purple ribbons or banners on your building. Turn your profile image on Facebook, Twitter and other social networks into purple or send your messages and notices in purple. Give it some thought and come up with your own ideas. It may be a motivation to know that you are in good company. A renowned Donut company is making special purple-sprinkled donuts as an example and hundreds of people around the world will participate in donation walks while decked out in purple shirts.

Get involved – start creating a better world for those with dementia

Get active today and join your local Alzheimer's society events or make a donation toward public awareness activities and research. You can also educate yourself and inform your family and friends about Alzheimer's. Or perhaps you feel like organizing your own event or just taking the time to meet older members of your family...