text.skipToContent
text.skipToNavigation
You are about to leave this site.
---
Please be aware that your current cart is not saved yet and cannot be restored on the new site nor when you come back. If you want to save your cart please login in into your account.
epMotion® 5070
Product Information
With 4 worktable positions it is our most compact solution for accurate and reproducible automated pipetting of the epMotion family. This makes the epMotion 5070 a perfect match for any routine application such as serial dilutions, reagent distribution, sample transfer from tubes to plates, and sample normalization.
epMotion 5070
Sets (2)
Accessories (73)
epServices (15)
---
2

Sets
includes MultiCon PC, dispensing tool (TS 50), PCR specific accessories
100 – 240 V ±10 %/50 – 60 Hz ±5 % (EU/AU/CN/GB/US), 0,2 µL – 1 mL
More Product Details ...
---
completely contained housing, system incl. MultiCon, epBlue software, keyboard, mouse, waste box
100 – 240 V ±10 %/50 – 60 Hz ±5 % (EU), 0,2 µL – 1 mL
More Product Details ...
---
Added to Your Cart
Product Information
Technical Data
Applications
Features
The epMotion 5070's pipetting technology is based on the classic Eppendorf piston-stroke pipettes; thus, protocols previously carried out manually are easily transferred to the liquid handling robot epMotion 5070. Its compatibility to a wide range of predefined consumables also allows established procedures to be maintained. Before every run the optical sensor checks that the required labware is correctly positioned on the deck and it also checks tip type and quantity available.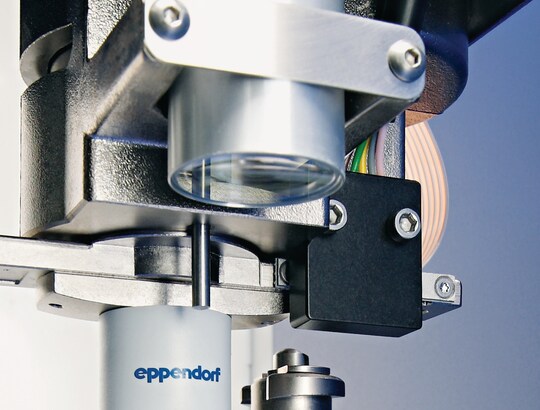 Optical Sensor - Verify set-up before the Run

The optical sensor feature is included in all epMotion 5070, 5073 and 5075 systems. It checks the worktable loading for tips, differentiating between volume types and with or without filter. For partly filled epT.I.P.S. Motion boxes the optical sensor can count the available tips. The scanning feature is also useful to verify the labware type that was defined in the method by the user is at the right deck position before the run. The optical sensor even checks liquid volumes in vessels for safe operation.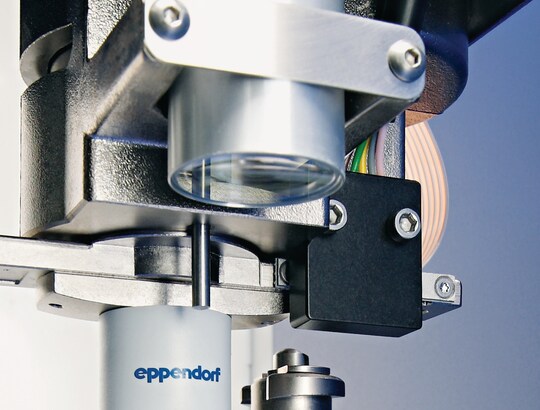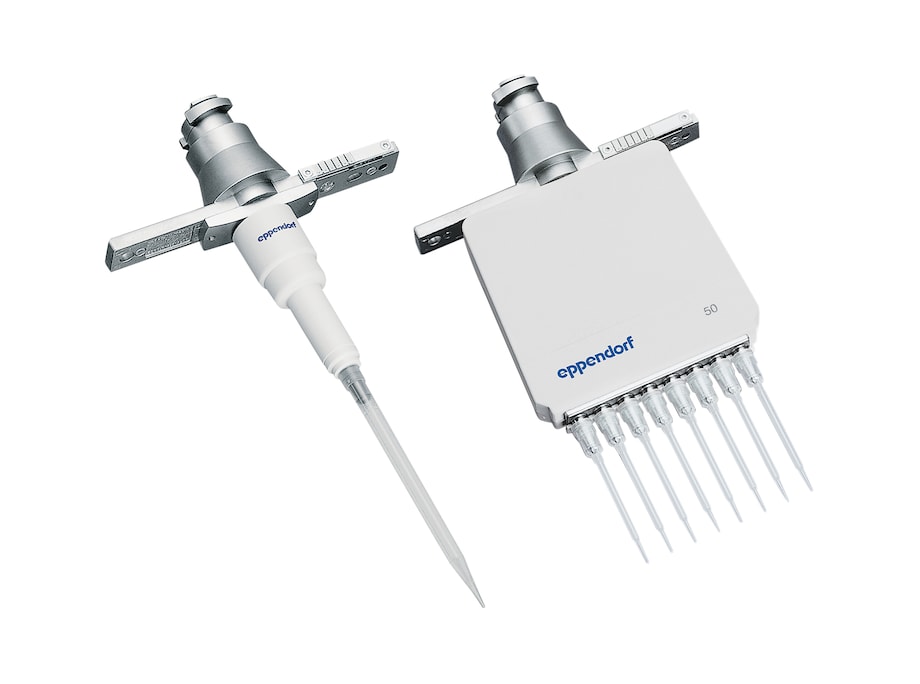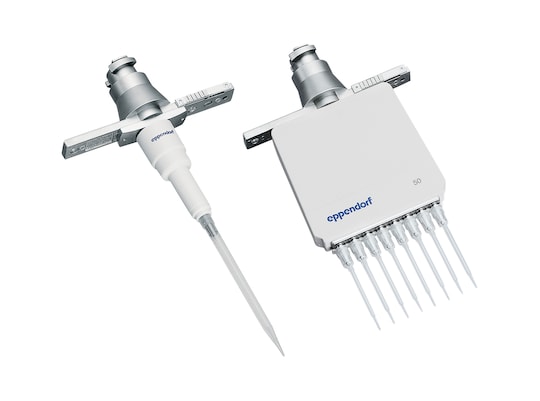 Dispensing Tools

The epMotion workstations can automatically change the tools connected to its robotic arm.
Eight different dispensing tools are available and are based on Eppendorf classic air cushion pipetting technology

• Free-jet pipetting, no tubes, no wires, no air bubbles to minimize cross-contamination
• Contact pipetting, for better performance at volumes <1 µL
• Excellent pipetting precision, below 2% cv at 1 µL*
• Volume range: 0.2-10 µL, 1–50 µL, 20–300 µL and 40–1000 µL
• Single or 8-channel
• Autoclavable & easy to maintain
• Automatic calibration warning
• Calibration based on ISO 8655
*Eppendorf application note 168: »Evaluation of the Eppendorf epMotion® Pipetting Tools using the Artel MVS®.«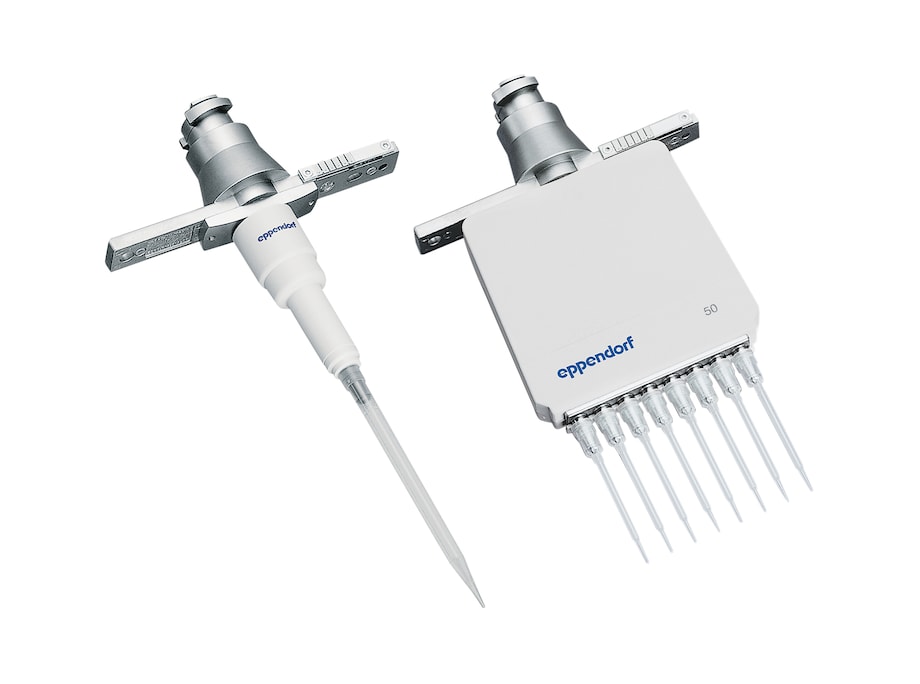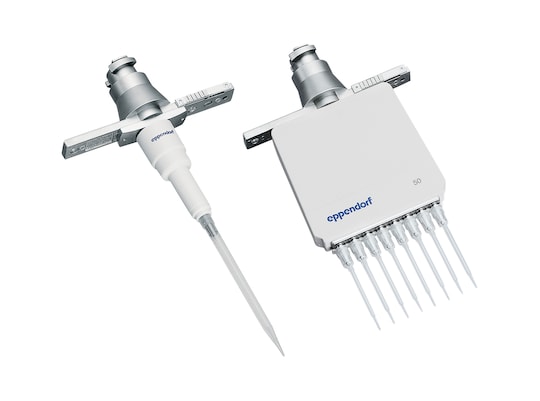 | Specifications | epMotion® 5070 MultiCon |
| --- | --- |
Application
PCR/qPCR and normalization
Volume range
0,2 µL – 1 mL
Power supply
100 – 240 V ±10 %, 50 – 60 Hz ±5 %
Max. power consumption
150 W
Dimensions (W × D × H)
65 × 48 × 63 cm / 26 × 19 × 25 in
Weight w/o accessories
45 kg / 99,2 lb
Pipetting type
Air cushion system
Autoclavable
yes (tools)
SLAS/ANSI positions
4

Dispensing tool1)2)

Random measurement error (1 µL)
≤3 %
Systematic measurement error (1 µL)
±5 %
Random measurement error (25 µL)
≤0.6 %
Systematic measurement error (25 µL)
±1.5 %
Random measurement error (50 µL)
≤0.4 %
Systematic measurement error (50 µL)
±1.2 %
Random measurement error (150 µL)
≤0.4 %
Systematic measurement error (150 µL)
±1 %
Random measurement error (1,000 µL)
≤0.15 %
Systematic measurement error (1,000 µL)
±0.7 %

1)in pipetting mode, free jet, without pre-wetting, with distilled water, at 20 °C

2)See Eppendorf Application Note 168 for typical pipetting performance

Detector

Optical sensor
Contact-free recognition of fill level, inserted tools, labware, tip types and quantities

Conductor – X, Y, Z Positioning

Random measurement error
±0.1 mm
Systematic measurement error
±0.3 mm

Eppendorf MultiCon

Interfaces
4 × USB 3.0 on I/O; 2 × USB 2.0 (USB Front Access)
Touch panel
19.5'' diagonal
Serial dilutions
Distributing reagents
Assay set-up
Sample transfer from individual tubes to plates
Reformatting plates
PCR & qPCR set-up
Cell-based assay set-up
Immunoassay set-up
Setting concentrations or volumes
Media change
4 ANSI/SLAS worktable and unlimited virtual positions
Maximum pipetting accuracy from 0.2 to 1,000 µL
Calibrated 1-channel and 8-channel pipetting tools
Optical sensor1) for detecting liquids, labware, tips
Compatible with tubes (0.2 mL to 50 mL) and microplates with up to 384 wells
Automatic exchange of two pipetting tools
Optional software extensions for handling samples with barcodes or for integration to LIMS & ELN
Optional software extensions for integration to regulated process environments (GLP, GMP, 21 CFR)
Completely contained housing including door safety mechanism (except for 5070 CB, laminar-flow version)
Upgradable for barcode tracking and GLP/GMP software versions
Warranty: 1 Year Parts and Labour
Downloads: epMotion® 5070
Webinar: Liquid Handling for NGS Workflows
Generating high-quality NGS libraries is a labor-intensive process that requires experience, precision, and accuracy. In this webinar, you will learn:


The basics of NGS workflows & expert advice on getting started with NGS in your lab
Practical tips and tricks for manual and automated liquid handling
How Eppendorf epMotion can help you achieve reliable and reproducible sequencing results