text.skipToContent
text.skipToNavigation
You are about to leave this site.
---
Please be aware that your current cart is not saved yet and cannot be restored on the new site nor when you come back. If you want to save your cart please login in into your account.
CryoCube® F101h - ULT Freezer
Product Information
Looking for a personal under-the-bench ULT freezer?
The Eppendorf CryoCube F101h ultra-low temperature (ULT) freezer combines compact design with real -80 °C to offer long-lasting and reliable ULT technology for safe sample storage.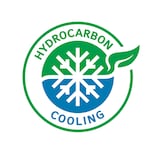 Products (1)
Accessories (12)
epServices (7)
VisioNize (7)
Added to Your Cart
Product Information
Technical Data
Applications
Features
When it comes to maximizing sample storage capacity at the bench, the Eppendorf CryoCube F101h ULT freezer sets the standard: Up to 6,000 vessels below your bench in the lab with real -80°C. By taking advantage of ultra-efficient, compact vacuum insulation panels which are used in combination with traditional PU foam insulation, we slim down the freezer wall thickness from 130 mm to 80 mm.
The footprint is limited to half a square meter, especially designed for small labs. The temperature range for this -80°C lab freezer is between -50 °C and -86 °C.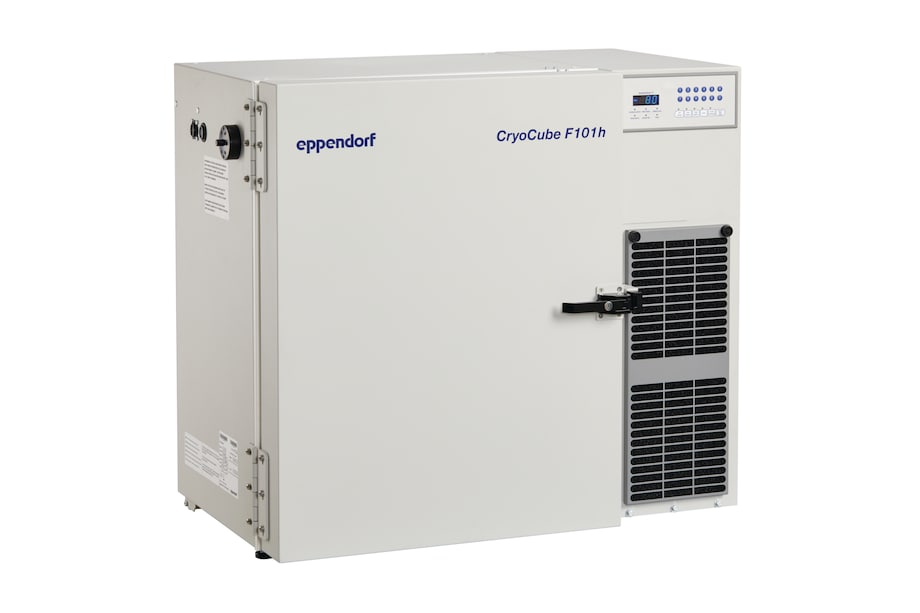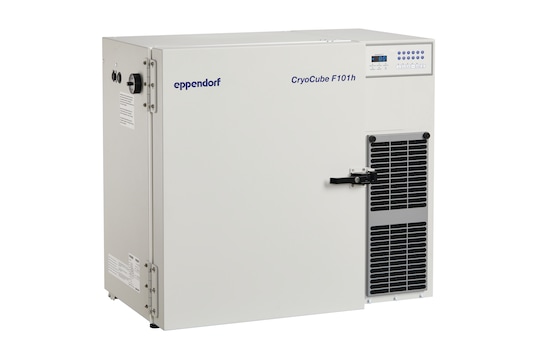 Cost of ownership

When investing in a new ULT freezer, the product price itself is only one aspect. Others include the long-term costs of power consumption and the costs of service and spare parts. Keep in mind, a high-quality ULT freezer will do its job in the lab for 10 years or more.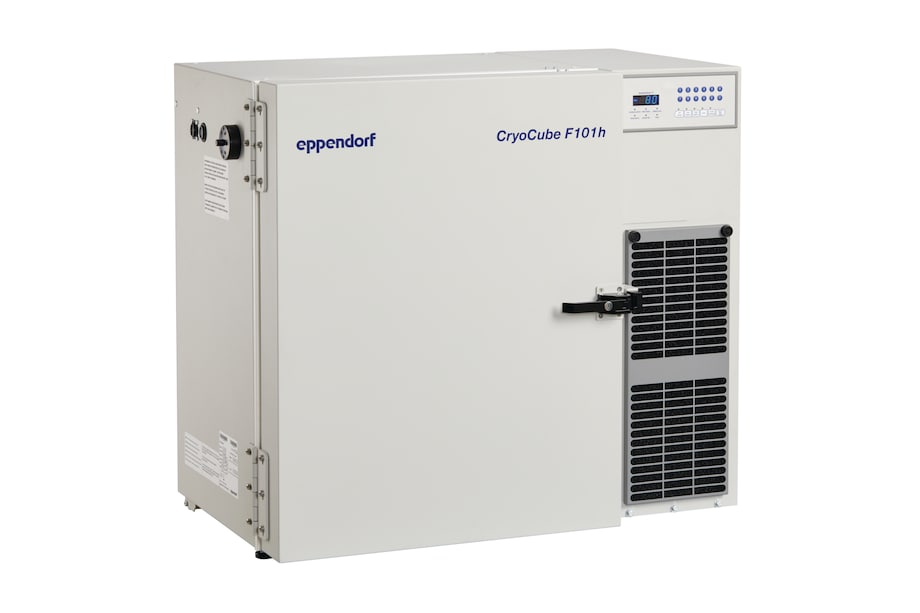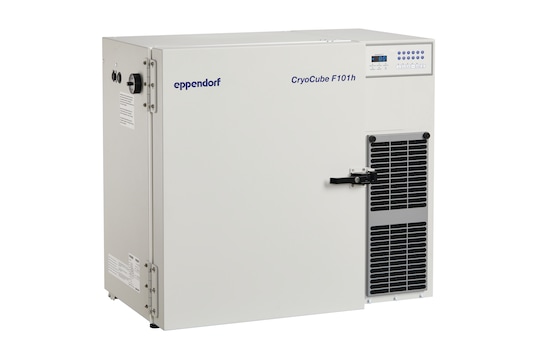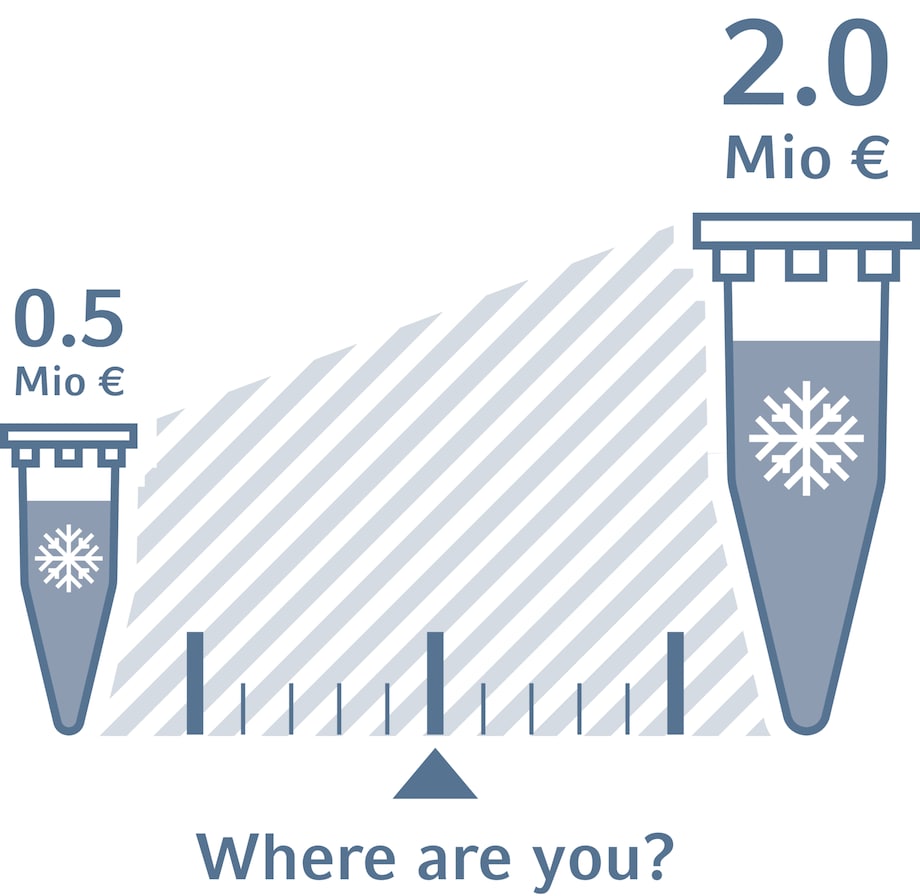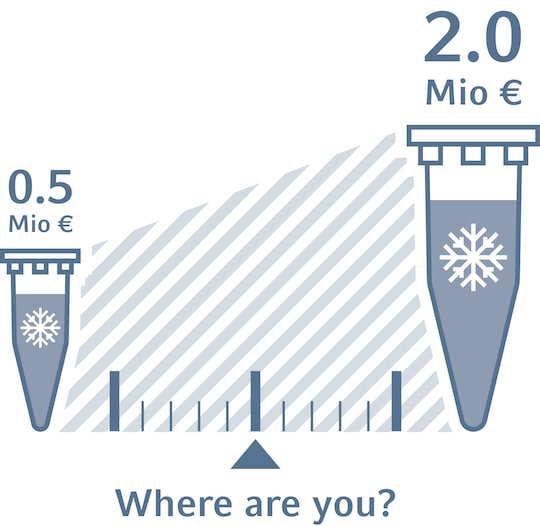 How much effort did you spend on your sample?

Did you ever calculate the value of the contents of your freezer? All the hours, days, weeks, and months spent on your samples? More than 50,000 samples fit into large, standard ULTs. The value of every single sample differs – from simple buffers to high-value cell extracts, expensive enzymes, or very rare sample material. Assuming an average value of 10 euros per vial, the total value already reaches 500,000 euros.
When predominantly storing high-value samples which are a result of months of work – you reach a value in your freezer far beyond half a million euros.

Your new ULT freezer is not limited to being a storage room for samples. This instrument is your assurance for long-term scientific success, it guards the results of your work.

Eppendorf ULT freezers are equipped with reliable heavy-duty compressors (2-stage cascade cooling system). Quick pull-down times enable fast re-use after cleaning/defrosting of the instrument. The freezers have short recovery times back to -80 °C after opening to provide extra sample safety. Their temperature range is from -50 °C to -86 °C. For even higher sample safety, the Eppendorf ULT freezers can be equipped with CO2/LN2 back-up systems and a chart recorder. Temperature monitor systems can be used to monitor the freezers remotely.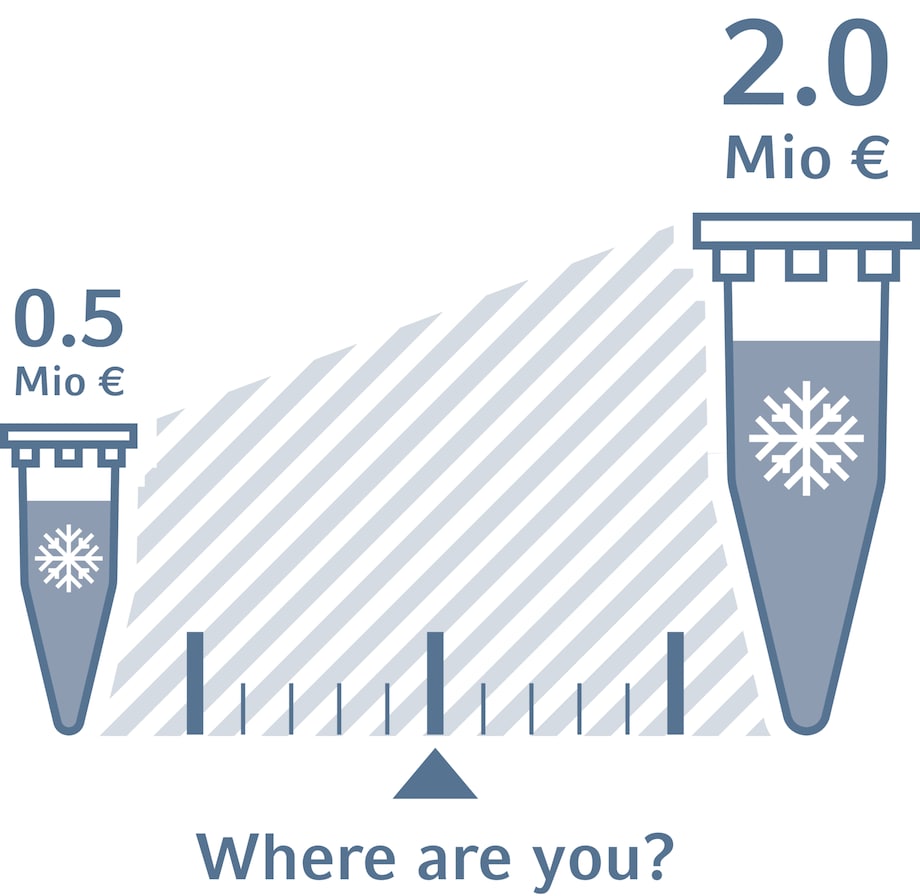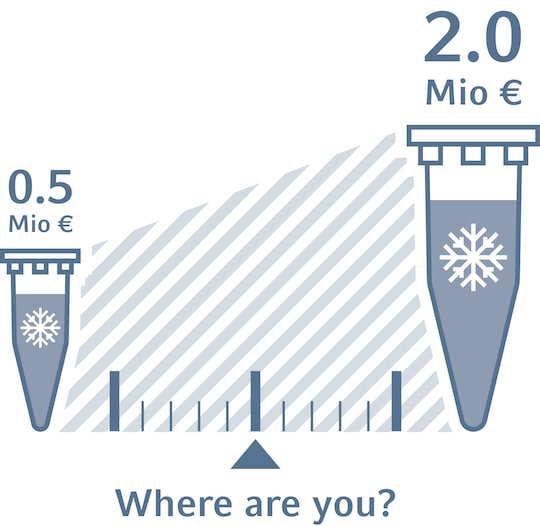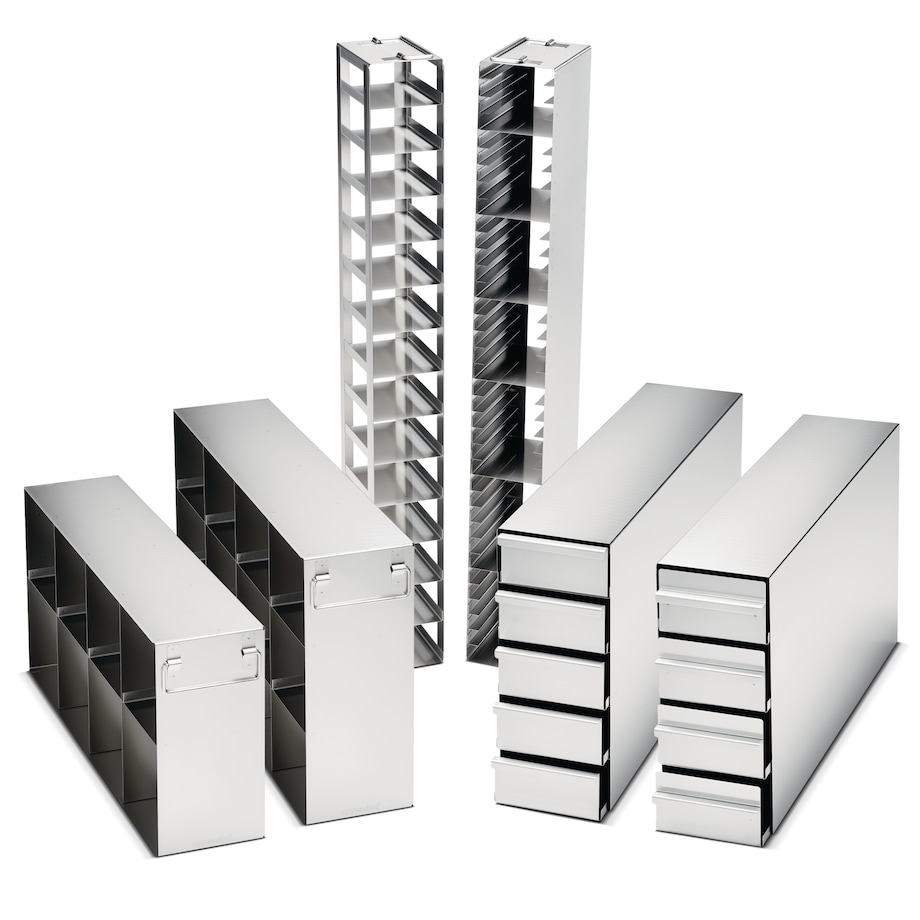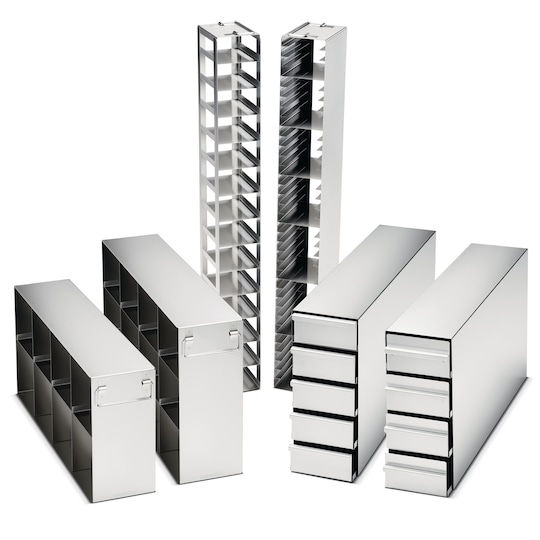 Burdened by unsorted boxes cluttering your freezer?
Make your scientific life easier: Store your freezer boxes (also known as storage boxes) within organized metal freezer racks. The CryoCube F101h can be equipped with a broad range of different racks made of stainless steel as well as of aluminum. Take advantage of the online Eppendorf rack configuration tool (please use Mozilla FireFox as browser):
Rack configuration tool
For other racking systems, please check the inner dimensions of the freezer and contact Eppendorf.
Additionally, you might think about a sample management solution beyond sample location documentation by paper or spreadsheet.
Start a 30-day free trial of our sample management software eLabInventory:
www.eLabInventory.com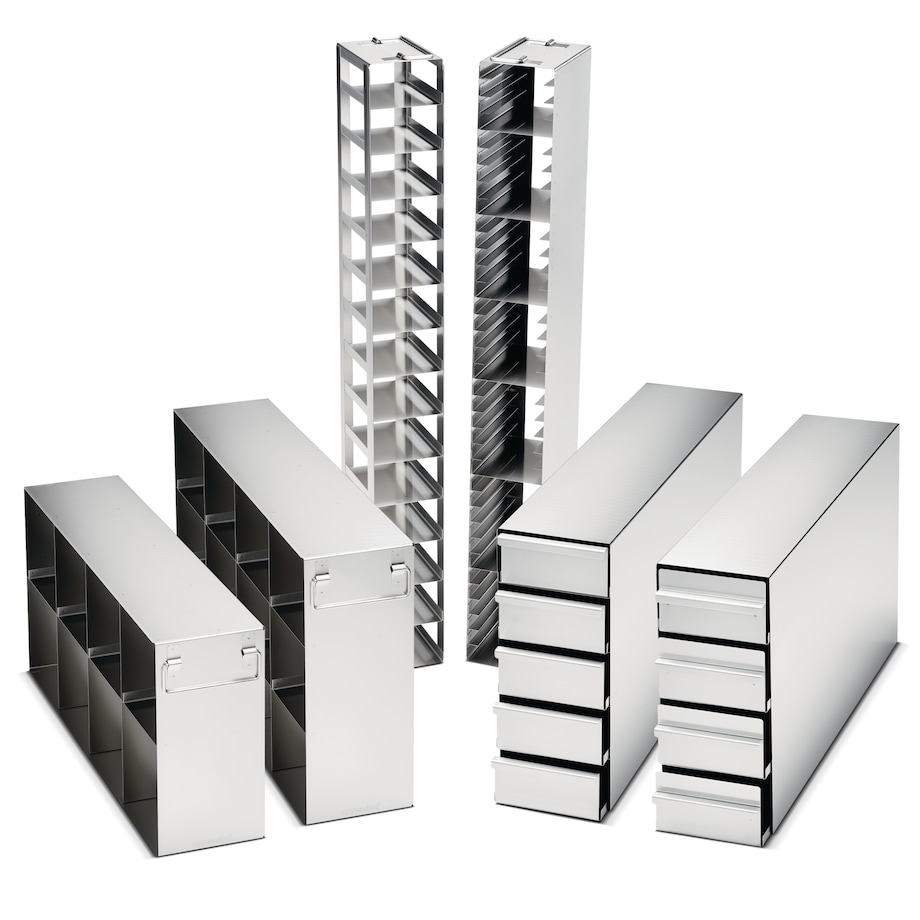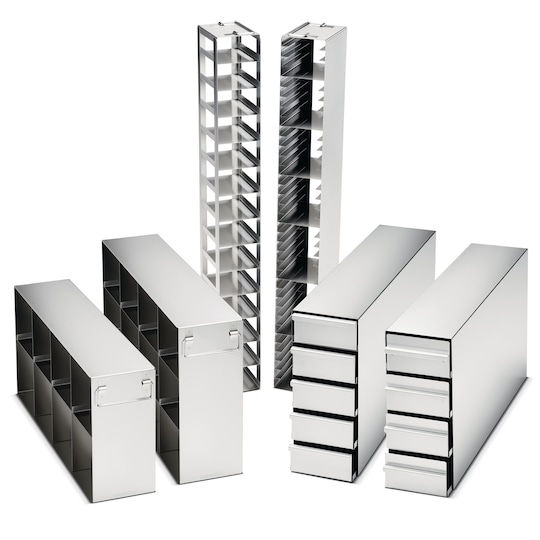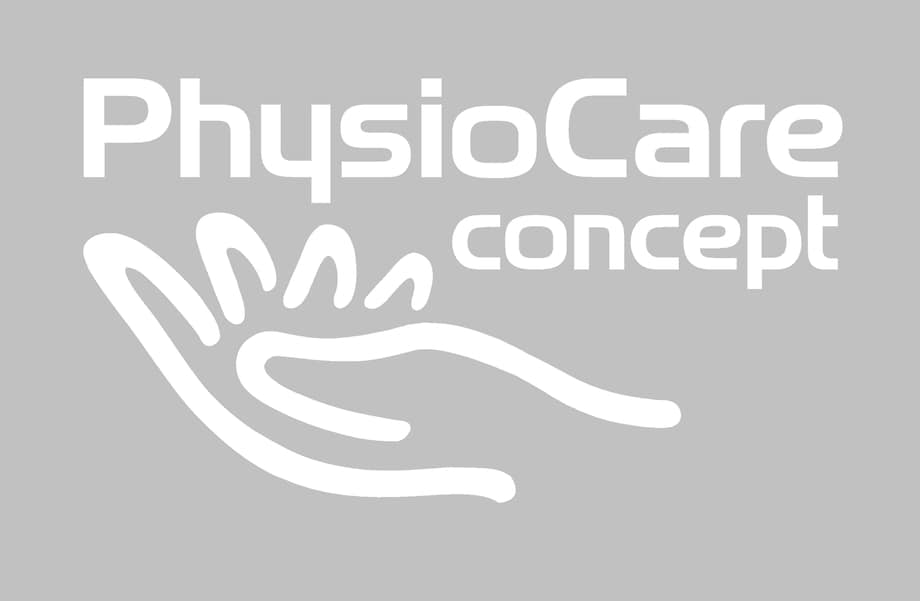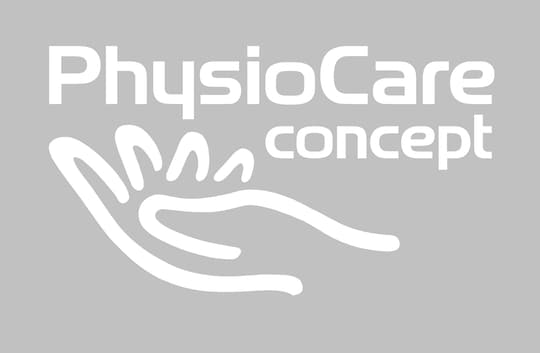 Annoyed by uncomfortable handling?
Ergonomics is far beyond the »ergonomically designed chair«. Eppendorf already started to optimize the ergonomics of laboratory devices in the early 1970s.
In 2003, we started the PhysioCare Concept, focusing on ergonomic liquid handling devices like our pipettes.
Nowadays, the Eppendorf PhysioCare Concept has been extended to include additional laboratory products as a holistic solution to harmonize the workflow in your laboratory with your health and well-being. Examples for the Eppendorf ULT freezer include:
• Intuitive interface for easy handling
• Vent port for easy re-access to samples
• Low noise level for convenient working conditions
• Ergonomic door handle for easy opening and closing
• All cable interfaces are located at one corner for convenient access
Further information about the Eppendorf PhysioCare Concept:
www.eppendorf.com/physiocare/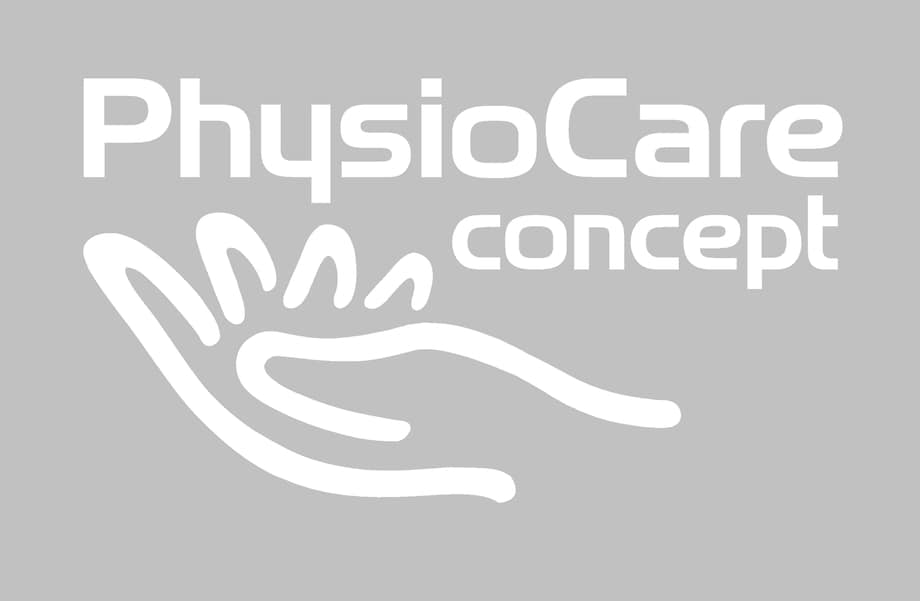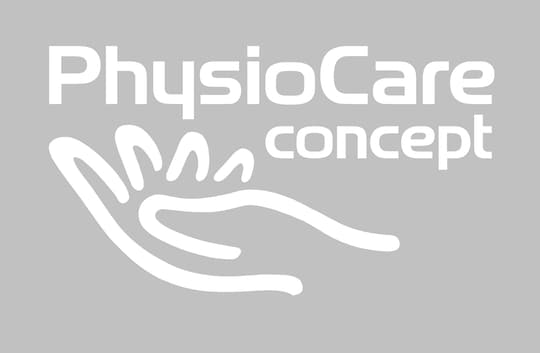 Support the epGreen initiative with your Eppendorf ULT freezer
Sustainability
Sustainability for ULT freezers is a challenge: Maintaining extremely low temperatures of -86 °C for 24 hours a day, 7 days a week needs energy.
By following the epGreen concept, the Eppendorf freezer R&D team developed intelligent solutions where energy savings are combined with durable long-lasting product quality and ergonomic aspects. This future-oriented instrument class provides consumption levels which are ahead of most competitors within this volume class.
Eppendorf ULT freezers are among the most energy-efficient in the industry, reducing energy consumption by thousands of kilowatt hours over our competition.
Learn more about
sustainability at Eppendorf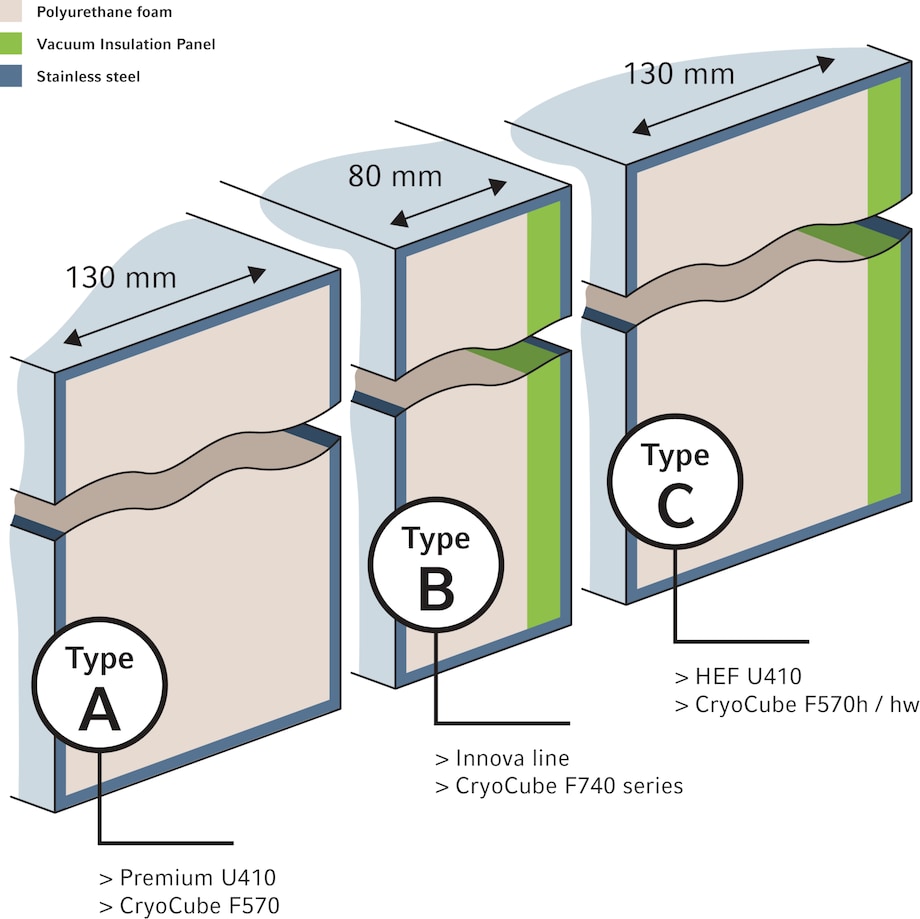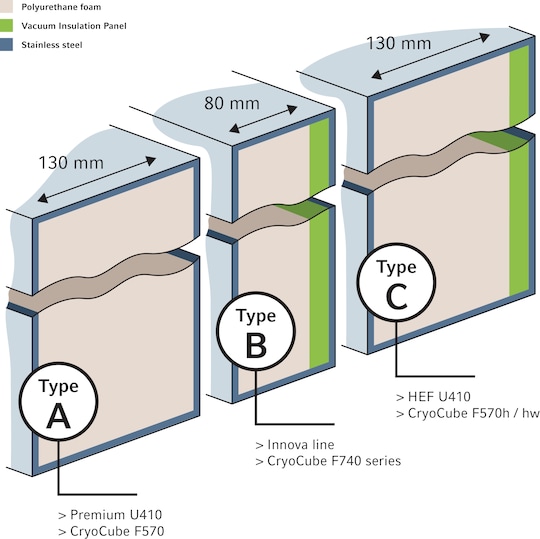 Factors influencing the energy consumption

• Thickness of insulation
• Type of insulation
• Type of cooling liquid
• Efficiency of compressors
• Control of compressor
• Pressure in cooling system
• Style of cooling loops (diameter, length, density,..)
• Sealings of outer door
• Sealings of inner doors
• Insulation of inner doors
• Insulatioon of outer door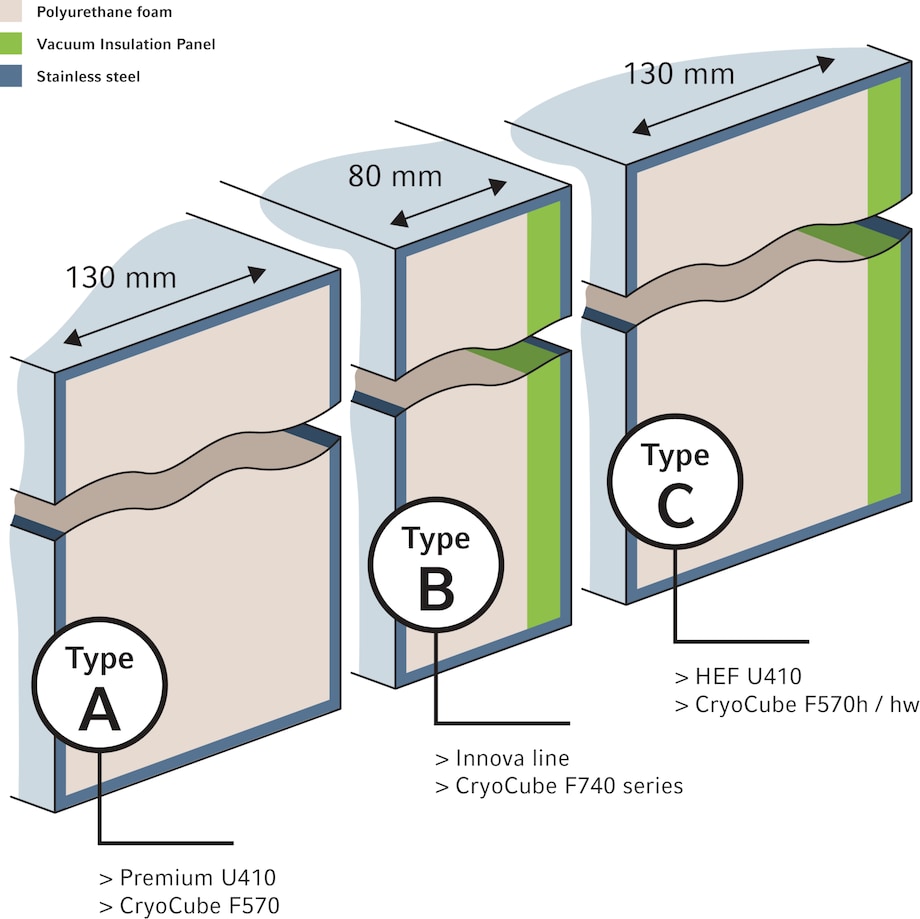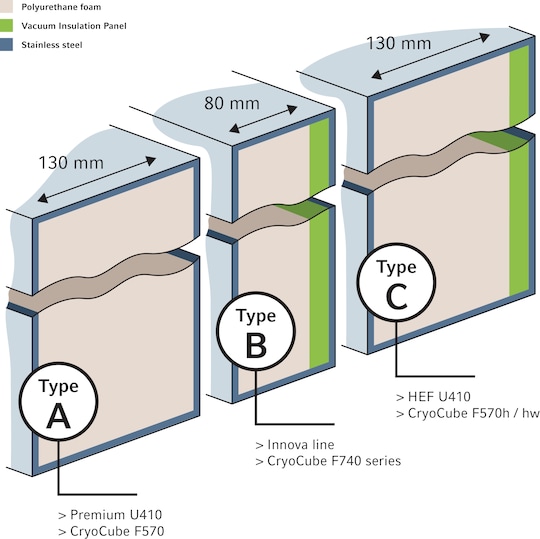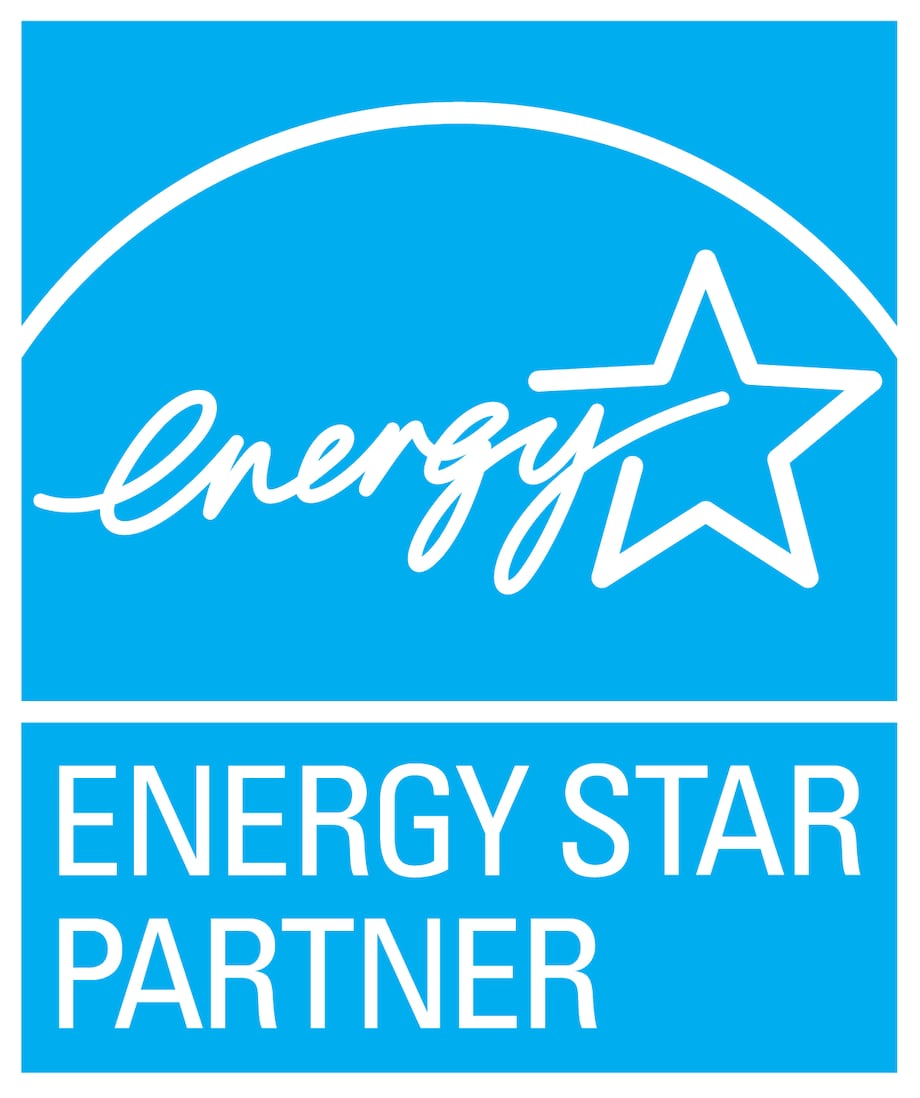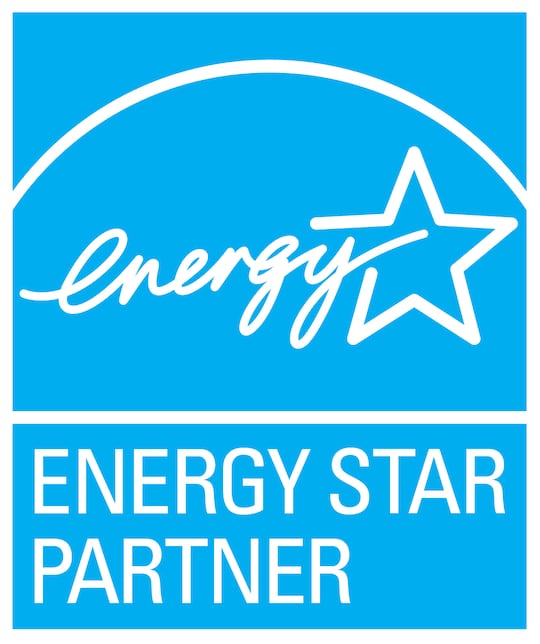 Our part for sustainability of ULT freezers

• Production moved into new building with state-of-the-art insulation to save heating energy and power
• All Eppendorf ULT freezers are assembled with 100% renewable energy
• Heat output during final individual unit testing discharges building heating system
• Plastic and cardboard compactors introduced and waste rebate system in place
• Local requirements for waste management (collection of electronic waste like circuit boards, recycling via authorized recycling organizations) and internal guide lines
• Usage of green cooling liquids in Eppendorf ULT freezers for 10 years
• Packaging parts have increasing share of recycled origin
• Packaging is more than 99 % recyclable (wood, cardboard, PE-foil)
• REACH + RoHS compliant
• ENERGY STAR® partner
• Marketing material is printed on certified paper, wherever possible focus on pdf only
• Shipment by cargo ship to reduce CO2 footprint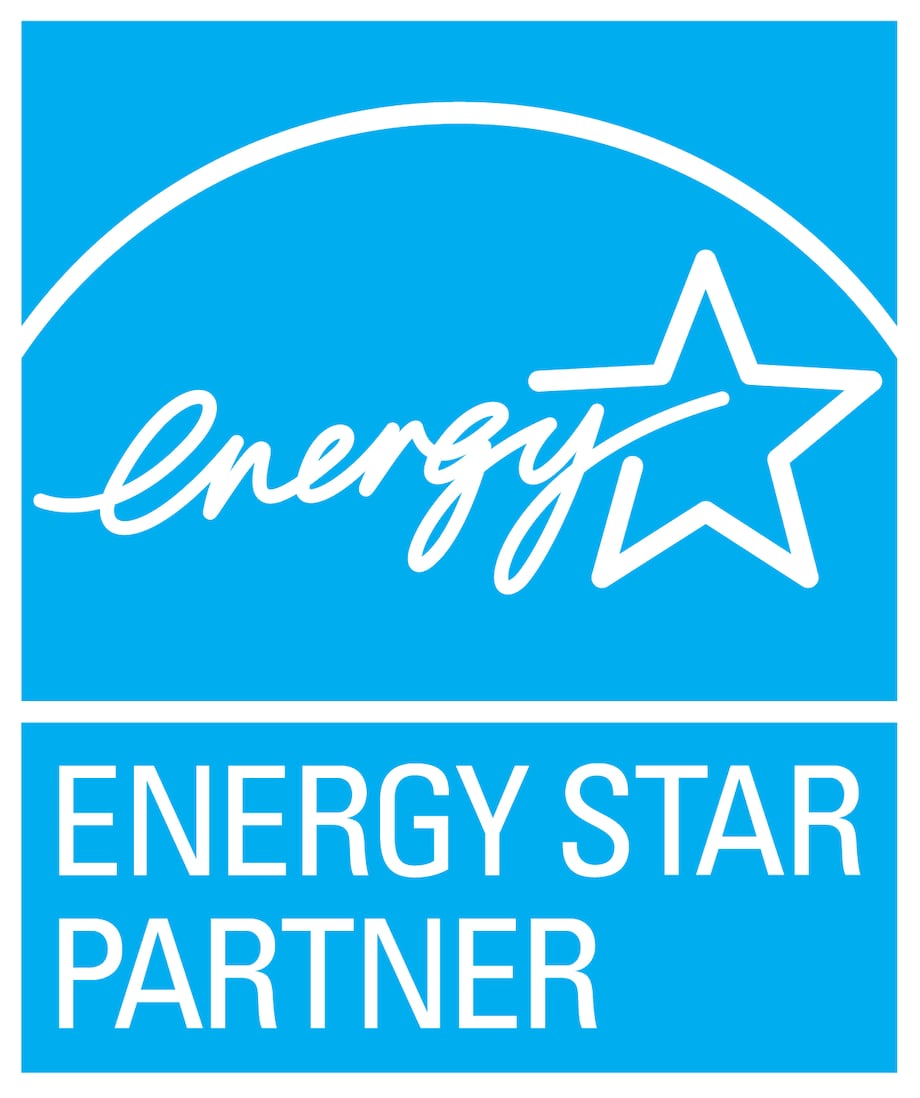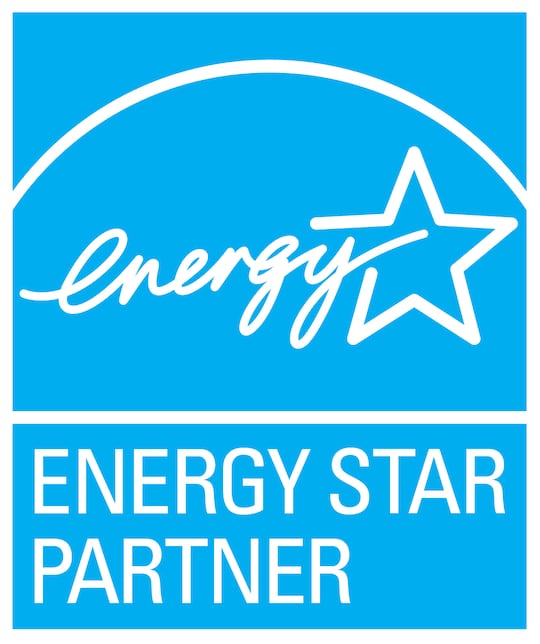 Hydrocarbons

In 2014, the European Union announced a ban of all non-hydrocarbon-liquids (EU_517/2014) until 2020 (also known as "F-gas regulation").
Hydrocarbons are also known as green or natural gases. The two major representatives are propane and ethane (known as R290 and R170). Based on IEC 60335-2-89, no additional safety instructions for using green gases in ULT freezers are necessary.
This ban includes all cooling devices except instruments for temperatures below -50 °C. Based on this exception, ULT freezers of -86 °C can continue to run with HFCs. Still, it makes sense to replace the HFC cooling liquids also for ULTs as global warming needs to be slowed down.
Due to this goal, we at Eppendorf clearly plan to replace all classic cooling ULT freezers within the next years.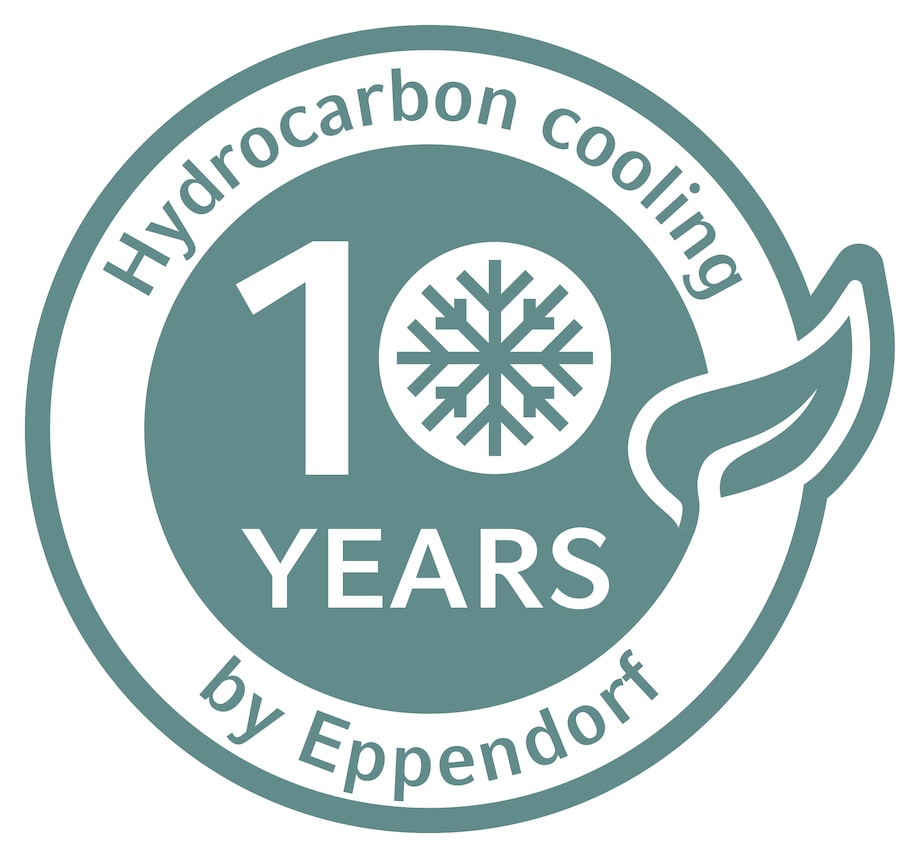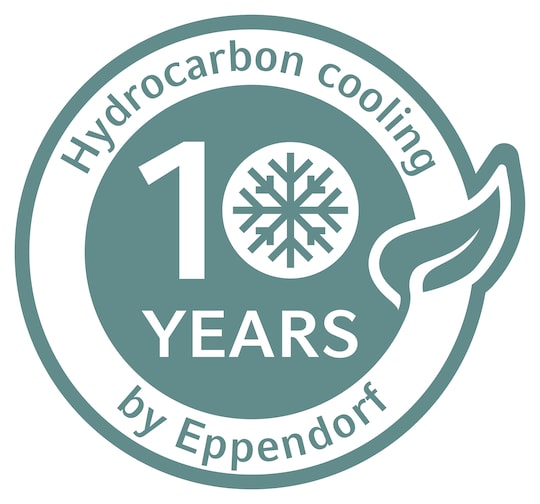 Remember 2008?

As one of the very first movers for green gases at -86°C, Eppendorf has now 10 years of experience in R&D, production, logistics, and service in the field.
In 2008, the (Eppendorf) New Brunswick Premium U570h was one of the very first commercially available ULT freezers driven by green cooling liquids.

Safety assessment for green gases:
Based on IEC 60335-2-89, there are no additional required safety instructions for using natural gases in ULT freezers as long as the cooling liquid loops are hermetically sealed and the amount per cooling liquid is limited to 150 g. All Eppendorf ULT freezers using green gases fulfill these conditions for safe usage.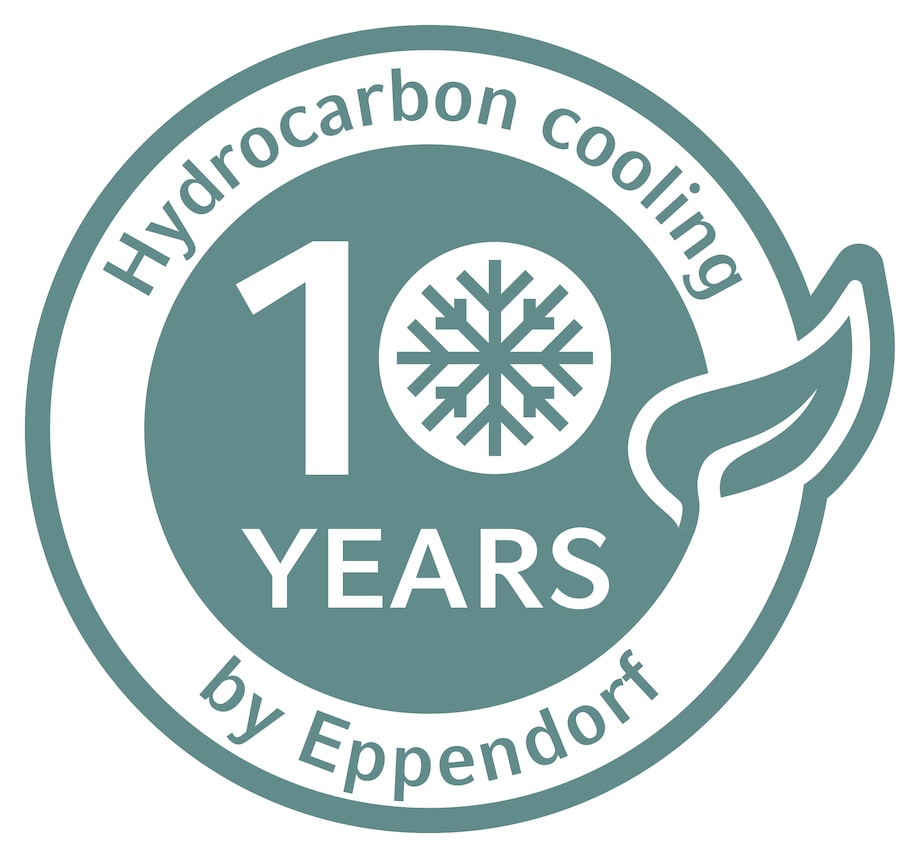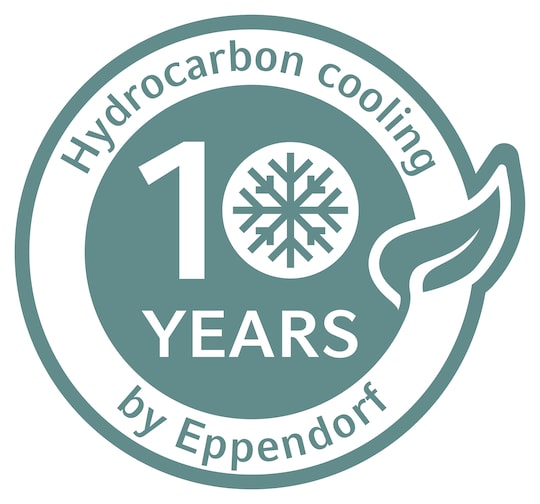 Pit stop needed?

Taking care of your freezer can help ensure optimal storage of your samples for years to come.
In addition to our extensive standard warranty, Eppendorf offers ULT Freezer Performance Plans to suit your lab's needs while enhancing your peace of mind. You can choose between essential function checks, preventive maintenance plans, or Installation and Operational (IQ/OQ) certification services. Protect your priceless samples!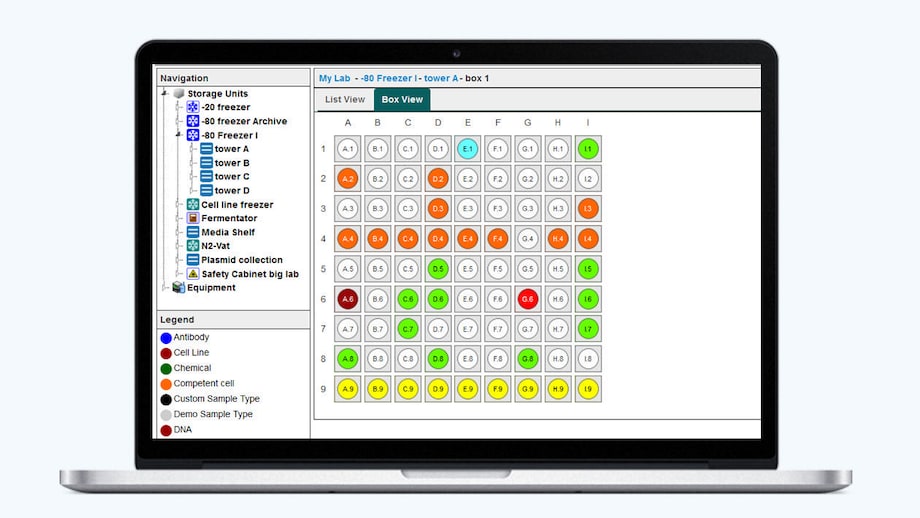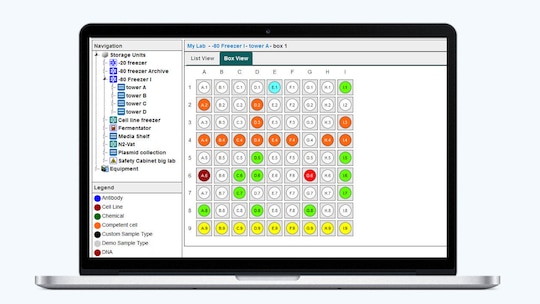 Lost in samples? Stay organized!
Over many years, you collect hundreds and thousands of samples – samples that are the results of years of hard work – samples of high value. When storing these in the ULT freezer at -80°C, it is vital to keep them safe and accessible.
Many scientists still use spreadsheets or even paper-based lists to keep track of their storage. While these solutions may work most of the time, they are susceptible to human error, damage, and misplacement.
Keep track of your samples with eLabInventory
eLabInventory is a sample management software.
Start a free 30-day trial!
Visit
www.eLabInventory.com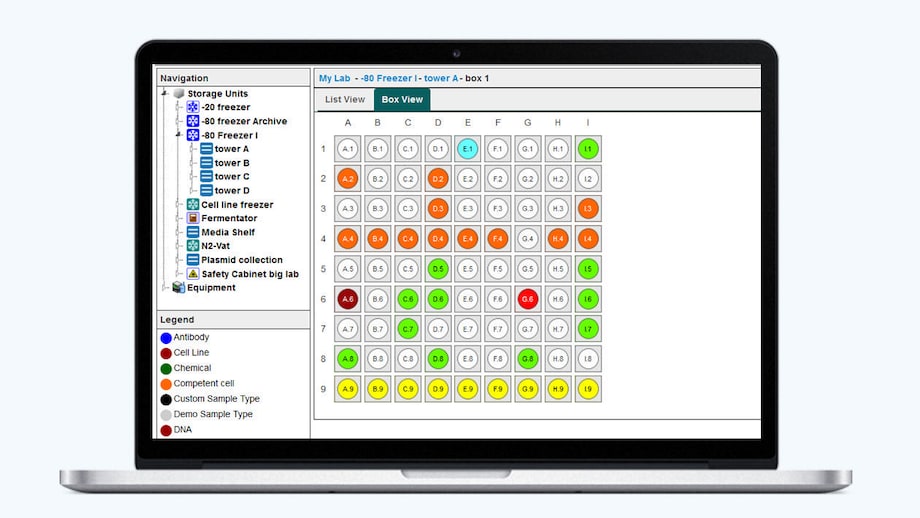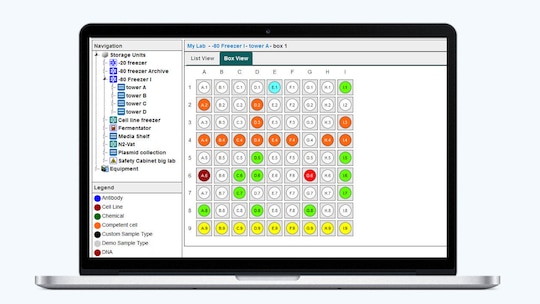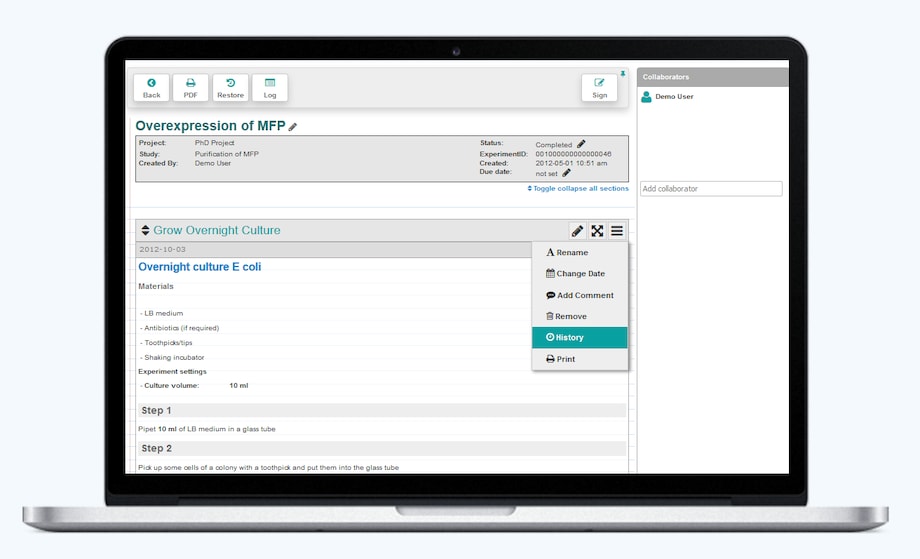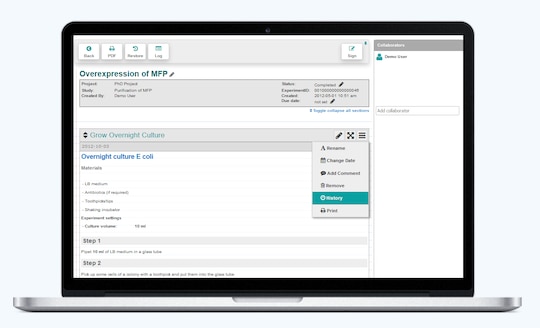 Struggling with paper-based documentation?
The eLabJournal Electronic Lab Notebook offers an intuitive and flexible solution to document research and track research data like workflow processes where the ULT freezer is involved. Improve efficiency when documenting, organizing, searching, and archiving collected data. With the free eLabJournal add-ons, you can extend the functionality of eLabJournal to a fully integrated Laboratory Information Management System.
Start a free 30-day trial!
Visit
www.eLabJournal.com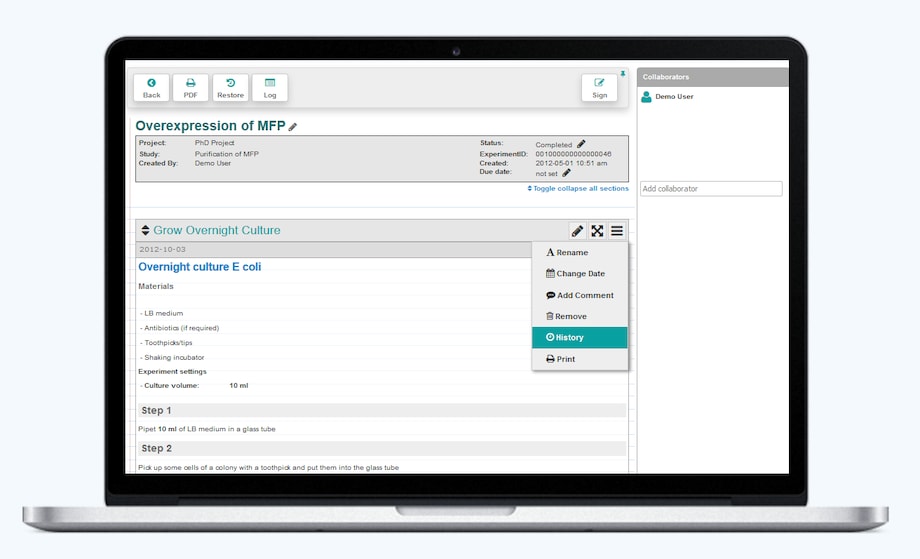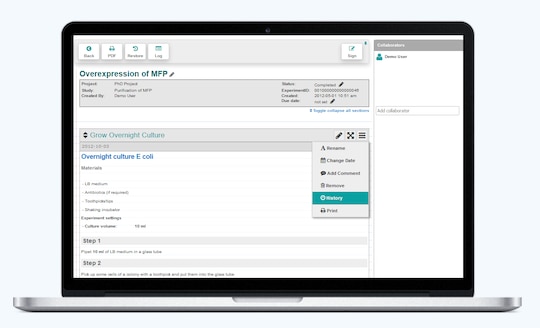 Efficient lab and device management with VisioNize® Lab Suite
Are you interested in monitoring your lab devices and receiving notifications e.g., for device alarms? A digital, connected lab offers even more.
Gain access to a modular range of digital services and choose what works for your lab. VisioNize Lab Suite offers everything you need as a Lab Manager or Scientist to get started to digitally manage your lab for increased sample security, compliance needs and maintenance management.
Chart your own course to digital lab excellence!
Find out more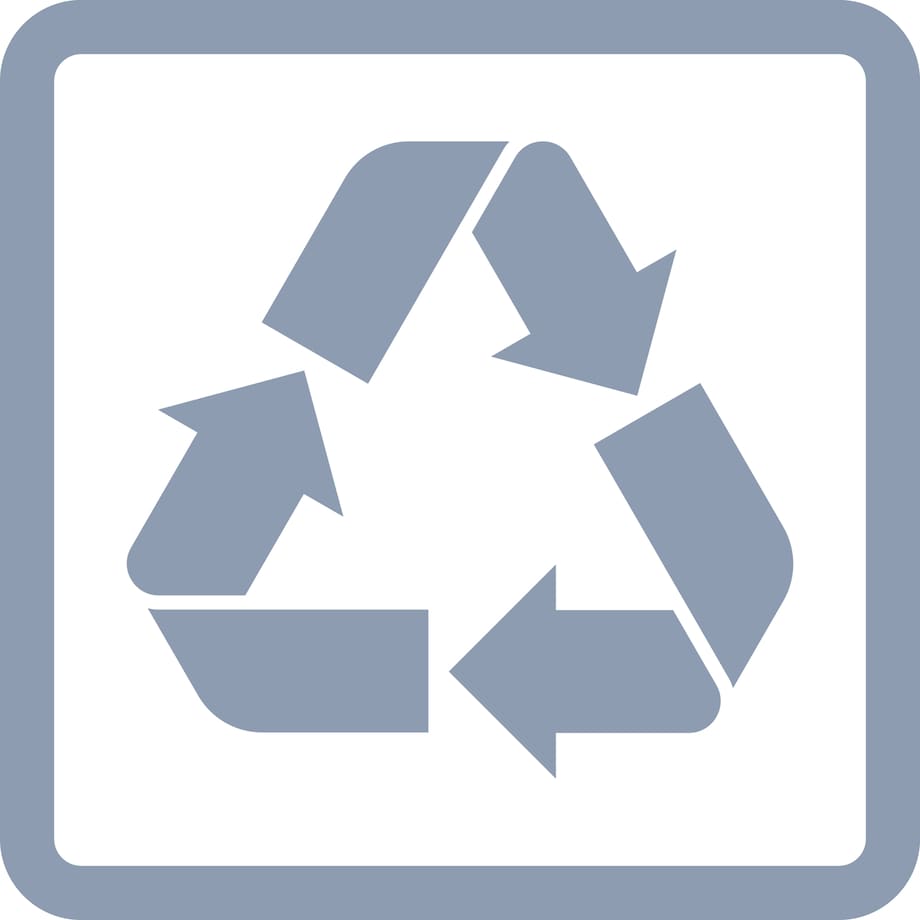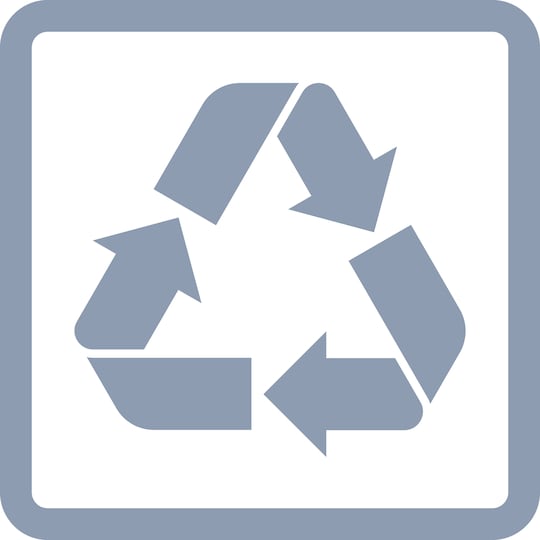 End-of-Life
Disposal of packaging
The packaging of the ULT freezer contains different materials, this includes a wooden pallet, cardboard, a plastic dust cover, and some foam parts. Recycling of materials becomes more and more important every day: Are you aware that nearly all cardboard material is recycled in Europe? Our freezer packaging cardboard material consists of ca. 70% recycling material. Please support the global sustainability initiative of recycling valuable raw material by also collecting the freezer cardboard packaging material and disposing of it in the appropriate collection container at your organization. In respect to the plastic dust cover made of LD-PE and the foam parts, we recommend to select a dedicated recycling partner where PE material can be recycled. We suggest you contact your local waste hauler or facility management team to understand the available recycling options for your organization.
Disposal of instrument
Our freezers last for many years, but if they need to be replaced, we kindly ask you to fulfill local requirements for disposal of these instruments. We strongly recommend a certified local recycling partner with experience in instruments with active cooling. Keeping it "local" reduces the impact of transportation, and the "certified" aspect is recommended due to the safe and sustainable removal and recycling of the cooling liquids.
Decontamination
This piece of equipment was used in a laboratory and/ or was used to handle biological samples. Please keep in mind to adequately decontaminate the equipment which needs to be disposed. Check local requirements. For more information, get in contact with your local biosafety officer and/ or waste officer. Check if your local recycling partner has special instructions and/ or documentation requirements. You may also use the
Eppendorf decontamination form sheet
as guidance.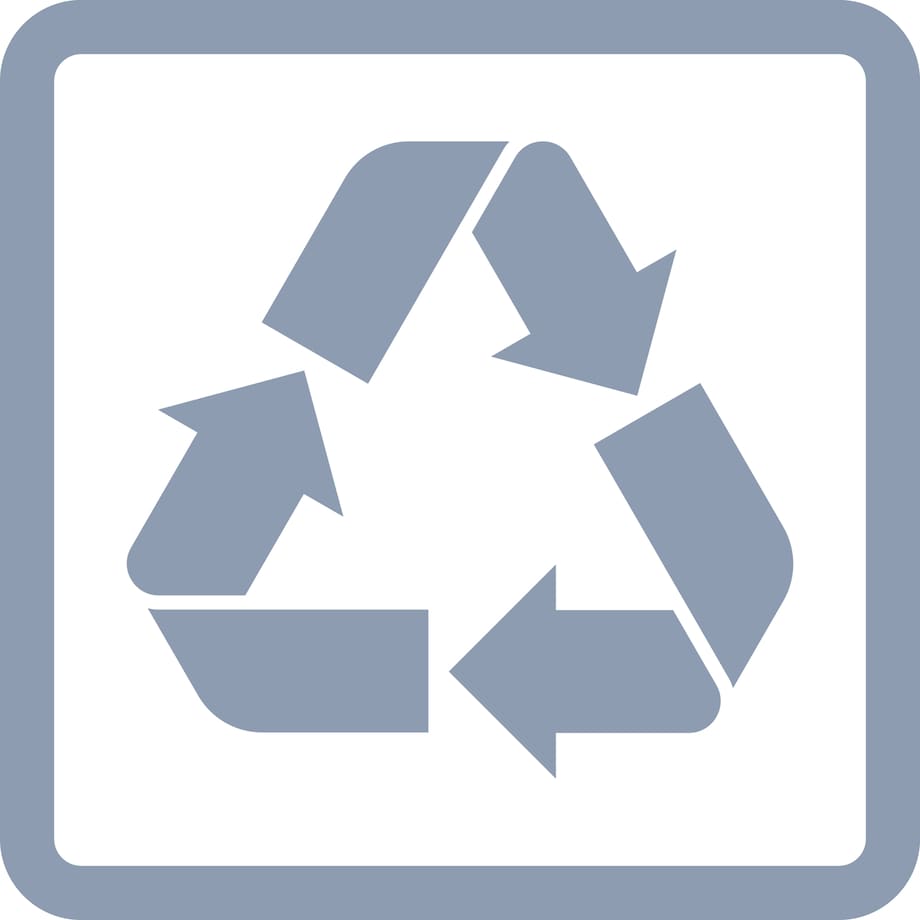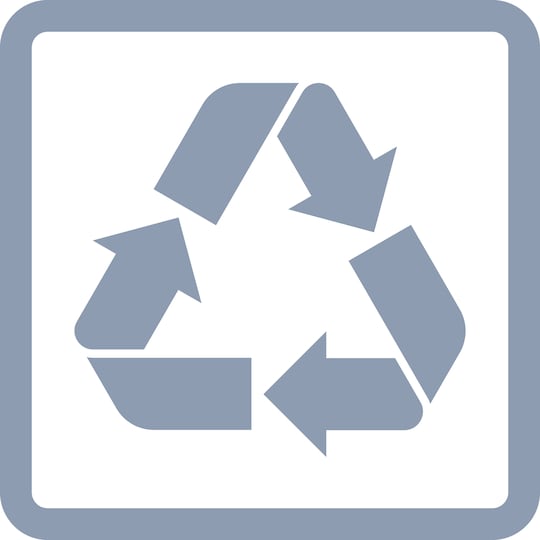 | Specifications | CryoCube® F101h |
| --- | --- |
Box capacity per freezer

53 mm (2 in) tall boxes

60

64 mm (2.5 in) tall boxes

48

76 mm (3 in) tall boxes

36

89 mm (3.5 in) tall boxes

24

102 mm (4 in) tall boxes

24

127 mm (5 in) tall boxes

24

Box capacity per rack

53 mm (2 in) tall boxes

10

64 mm (2.5 in) tall boxes

8

76 mm (3 in) tall boxes

6

89 mm (3.5 in) tall boxes

4

102 mm (4 in) tall boxes

4

127 mm (5 in) tall boxes

4

Cooling type

air cooling

Cooling liquid

green cooling liquids (R290 / R170)

Heat output

263 W

Insulation

vacuum insulation paneling / polyurethane foam

Capacity

101 L (3,6 ft³)

No. of compartments

2

No. of internal doors

2

Max. racks per freezer

6

Noise level

52.8 dBA

High-Efficiency

yes

Power supply

230 V, 50 Hz

Max. power consumption

6300 W

Average Daily Consumption (230 V)

6.3 kWh/day

Dimensions (W × D × H)

93,4 × 63 × 83 cm / 36,8 × 24,8 × 32,7 in1)2)3)

Footprint (WxD)

93 x 63 cm

Shipping weight

152 kg / 335 lb

Product weight

123 kg / 271 lb

Temperature range

-50 °C to -86 °C

Access port

2
Remote Device Monitoring and Notifications (VisioNize®)
VisioNize® box enabled

Pull-down time to -80 °C

2 h 20 min4)

Included

CO2 backup system
no
LN2 backup system
no

Chart recorder

no
1)Optional CO2/LN2 backup systems add 8.65 cm/3.5 in to height.
2)To allow for handles and hinges, add 80 mm to width of upright freezers and 110 mm to the depth of chest freezers.
3)Door open adds up to 15 cm.
4)Empty freezer with shelves fitted, upright freezers only, pull down from 21 – 23 °C ambient conditions.
ULT freezers are suitable for storage and preservation of all types of biological materials/samples:
• Bacteria
• Cells
• Spores
• Pollens
• Protozoa
• Blood components (research only)
• DNA
• Tissue used in research only
• Preservation of chemicals or material testing components for a longer period of time
Vacuum insulation panels allow for increased internal capacity with the same footprint as traditionally foamed freezers
Inner doors are gasketed as well as insulated creating 2 separate compartments minimizing cold air loss while you access your samples
Easy-to-read LED control panel and alarm status
Special vacuum vent with plunger ergonomically located to gain immediate access to your freezer
Inner doors can be quickly removed without the need for tools for easier and faster defrosting
Full stainless steel interior for easy cleaning during maintenance and defrost cycles; powder-coated steel exterior
Special low-temperature outer door seals allow gaskets to remain flexible at –86 °C and prevent ice buildup for easy access to samples
Password protection of alarm and temperature setpoints to prevent unauthorized setting changes
Downloads: CryoCube® F101h