text.skipToContent
text.skipToNavigation
You are about to leave this site.
---
Please be aware that your current cart is not saved yet and cannot be restored on the new site nor when you come back. If you want to save your cart please login in into your account.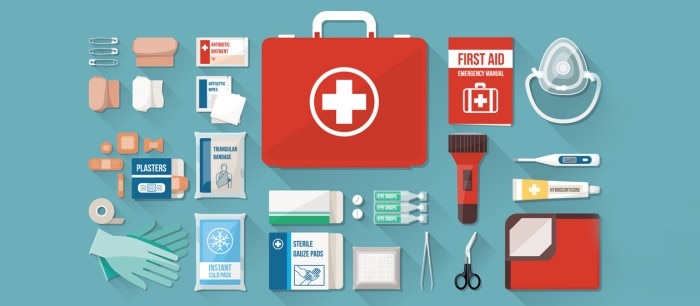 How to Remove Contamination in Cell Culture – Expand Your First Aid Kit
Contamination is one of the worst fears for scientists working in a cell culture laboratory. Biological contamination in cell culture is nearly always associated with experimental repeats, project delays, and sometimes even with lab closures or the loss of irreplaceable cells – wasting valuable time and precious resources.
Of course, contamination prevention is daily business for cell culture scientists and most available literature resources deal with this topic. But what needs to be done in the case that a contamination is detected and an extended lab shutdown is imminent? A clear guideline on how to remove contamination is necessary. Download our new
White Paper "How to remove contamination in a cell culture lab",
including a free SOP template,
and extend your first aid kit. Topics include:
Introduction
Cleaning up
Determining the extent of contamination
Finding the cause
Moving forward
+ free SOP template

Introduction – Types & sources of contamination
There are a wide range of biological entities that commonly contaminate in vitro cell cultures. These include:
Bacteria
Fungi
Viruses
Yeasts
Mycoplasma
Eukaryotic cells
All these contaminants manifest themselves in very different ways and as a result require different strategies for preventing, detecting, and removing contamination. Fungi, bacteria, and yeasts rapidly grow alongside the cells and their effects are easy to detect macroscopically and microscopically. Mycoplasma and viruses infect cells and, due to their size, are difficult to detect directly. Eukaryotic contamination often consists of fast-growing cells that are visible under a microscope, but can be hard to distinguish from the cultured cells and can gradually take over a culture.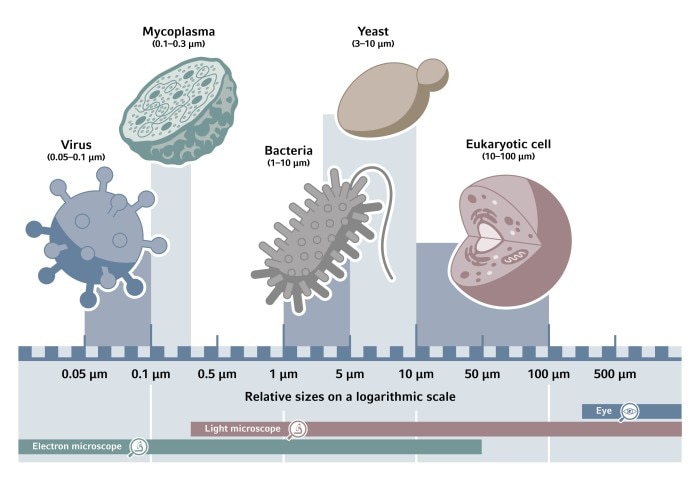 Sources of contamination in the lab are equally wide ranging. In some cases, contaminants are already present in cells when they are brought into the lab; this is most often the case with hard-to-detect contaminants such as eukaryotic cells and mycoplasma. Cell culture media and other solutions are another source – in particular, when prepared and sterilized in-house, used by multiple people, or used for extended periods of time. Consumables could potentially harbor contaminants, highlighting the importance of using only sterile consumables in cell culture. And finally, lapses in aseptic technique can contribute.
In the fight against contamination, researchers place a lot of emphasis on prevention, as "prevention is better than cure". Many of these preventative measures are now standard operating practice in cell culture labs, for example autoclave sterilization, use of pre-made and pre-sterilized culture media, aseptic technique training, regular mycoplasma testing, and the addition of antibiotics in cell media. The latter however, is becoming less prevalent in modern cell culture as scientists increasingly recognize the effect that antibiotics have on cell growth and behavior – leading them to switch to antibiotic-free media.
However, even in labs with the most stringent preventative measures, there is still a small risk of contamination affecting cell culture. If this happens, it is important to act quickly and to act in accordance with the protocols that are in place for these situations.
Although these protocols may vary considerably between labs, specific actions that lab users should take are discussed in our White Paper "How to remove contamination in a cell culture lab":
Cleaning up
Determining the extent of contamination
Finding the cause
Moving forward
Subscribe to our monthly newsletter for cell culture professionals to
download the complete White Paper
.