text.skipToContent
text.skipToNavigation
You are about to leave this site.
---
Please be aware that your current cart is not saved yet and cannot be restored on the new site nor when you come back. If you want to save your cart please login in into your account.
Eppendorf Deepwell Plates
Product Information
Get the Eppendorf standard in deep well plate format – our high-performance plates come in 96- and 384-well format with OptiTrack® matrix for the highest quality.
Product Information
Applications
Features
For more dependability, stability and efficiency choose Eppendorf Deepwell Plates. Available in both 96- and 384-well formats with white, yellow, green or blue borders, these deep well plates offer high-performance in all applications both manual and automated. With OptiTrack® matrix, a high-contrast alphanumeric label, laser-engraved in the border, you'll be able to find your sample up to 30 % faster and reduce pipetting errors. Rely on Eppendorf Deepwell Plates for everything from sample storage at 86 ºC to DNA denaturation at 100 ºC, and set new standards in your laboratory.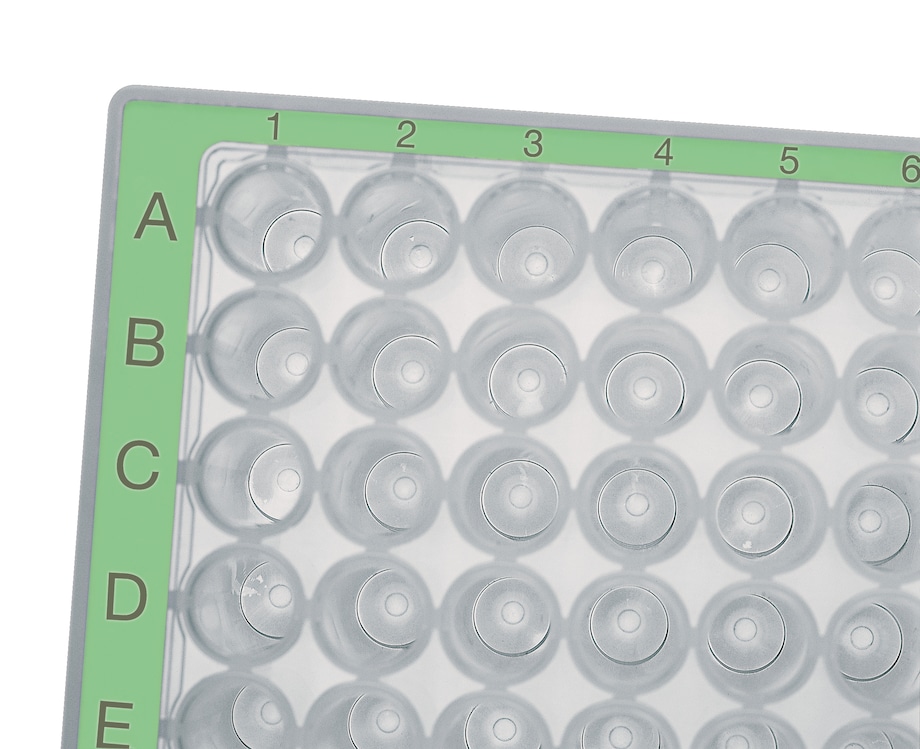 No room for error with our unique and easy to recognize OptiTrack® labelling. Eppendorf Deepwell Plates and Microplates come with laser-inscribed, high-contrast alphanumeric labelling and color coded borders as standard to help you easily identify wells and reduce pipetting errors by up to 30 %! To learn more, see Application Note 202: Eppendorf Polypropylene Microplates – Fast and secure identification of samples.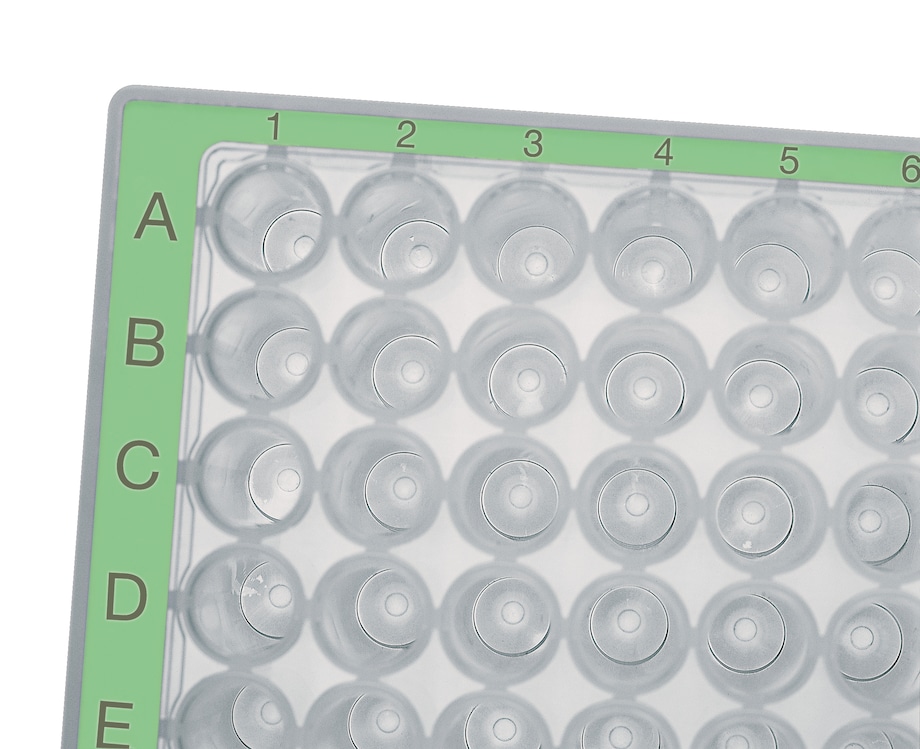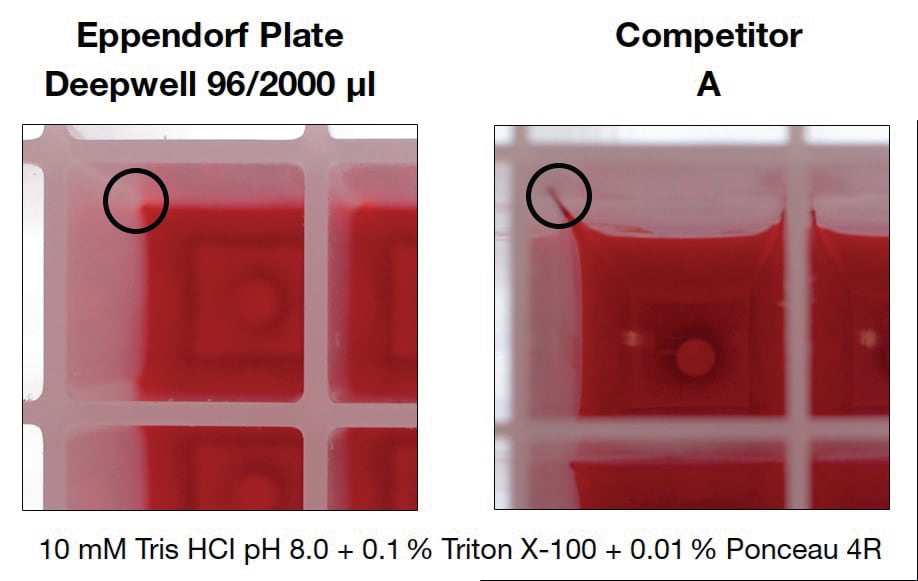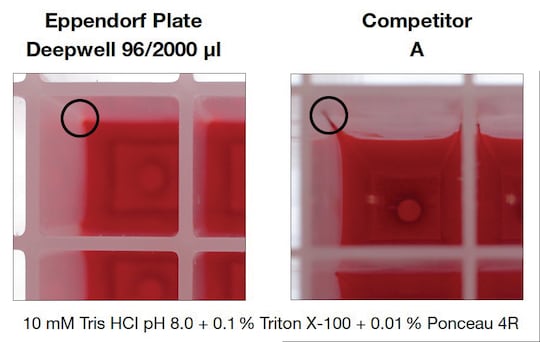 Maximum recovery with RecoverMax® well design


Get Maximal sample recovery and superior mixing properties with the Deepwell plate's RecoverMax® optimized well geometry. A round and smooth design of well corners helps to prevent sample loss and minimize residual volume while the smooth contours of square-well plates virtually eradicate the risk of cross contamination.

For more information see Application Note 145: Eppendorf Plate® Deepwell 96 and 384: RecoverMax®. And also Application Note 184: Eppendorf Deepwell Plate: Determination of residual volumes during use with the automated pipetting system Eppendorf epMotion®.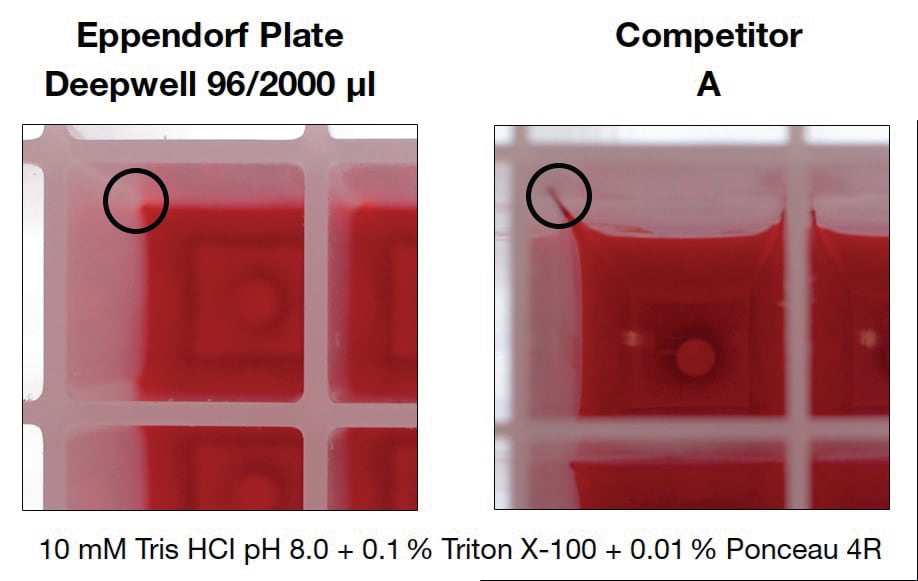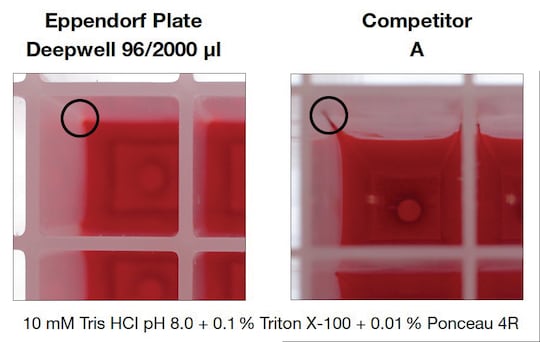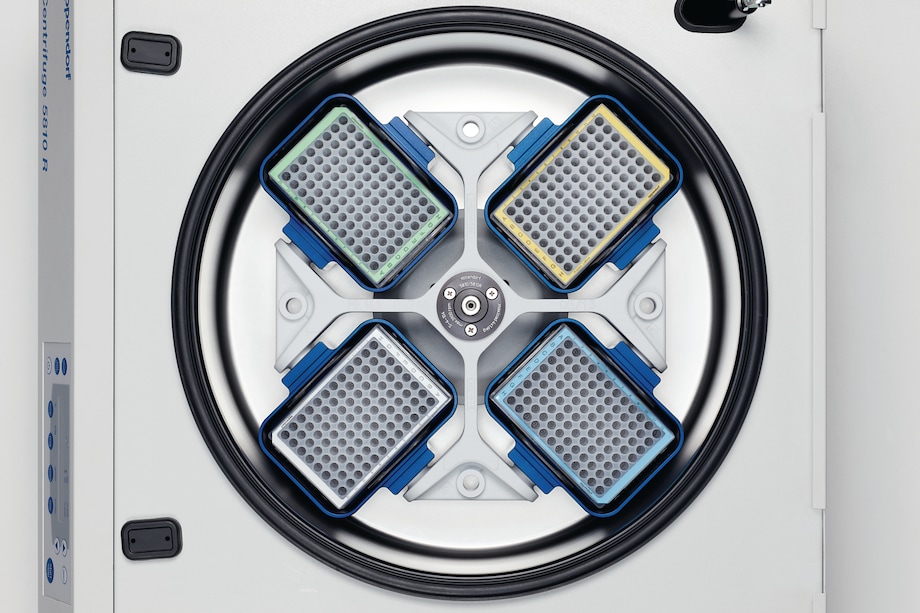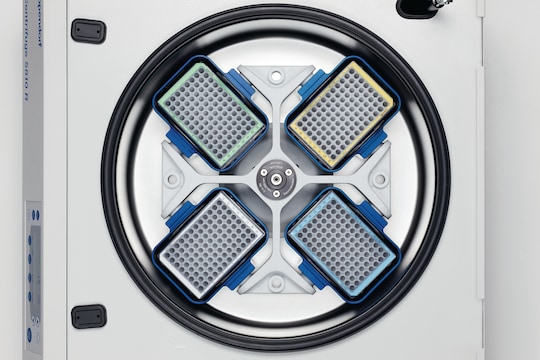 Ultimate robustness and precision, available in a variety of formats:


• 96 and 384 well formats.
• 200, 500, 1000 and 2000 µL.
• Eppendorf PCR clean and Sterile purity grades.
• Yellow, Blue, Green, and White plate borders
• Also available as DNA and Protein LoBind
• g–Safe®: exceptional centrifugation stability up to 6,000 x g for faster protocols and improved sample quality.
• Raised well rims and smooth surface for reliable closing, even with heat sealing.
• High-quality polypropylene guarantees resistance to chemicals, mechanical stress and temperature extremes.
• Autoclavable (121 °C, 20 min).
• Manufactured without demoulding aids, softeners or biocides

For more information see Application Note 56: The best material for original Eppendorf Tubes® and Plates: Properties and chemical resistance of polypropylene. Application Note 146: Eppendorf Plate® Deepwell 96 and 384: g–Safe®.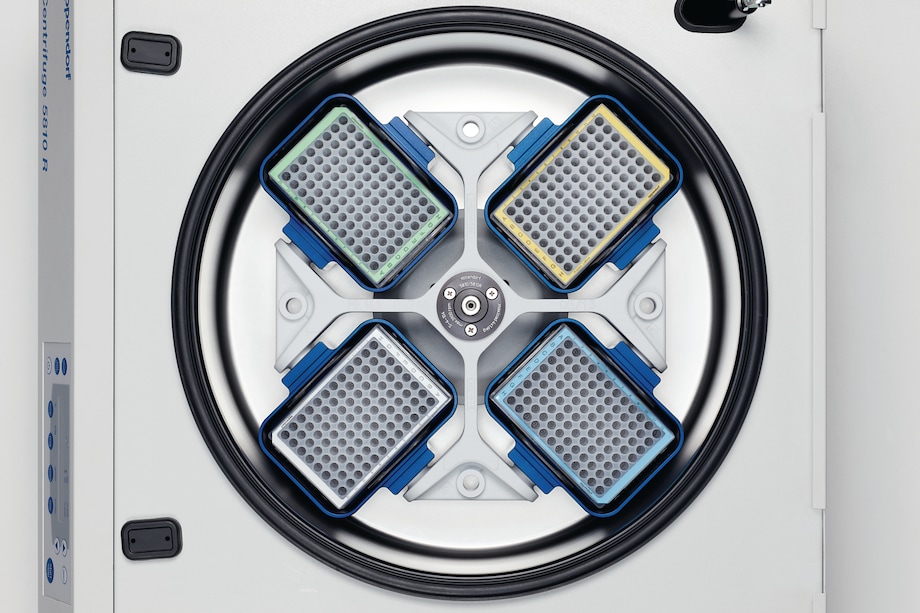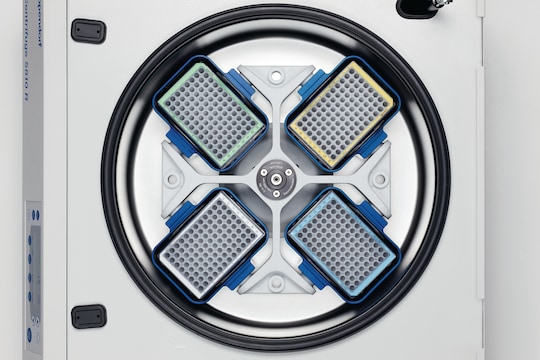 Sample storage and preparation
Bacteria and yeast cultivation
DNA and RNA isolation with high throughput
Storage of cDNA or genomic banks
Storage of siRNA or oligonucleotide libraries
Protein analysis
Storage of valuable protein and DNA samples in Eppendorf LoBind plates
Plasmid purification with high throughput
Creating dilution series
OptiTrack® matrix: up to 30 % faster sample identification and fewer pipetting errors via high-contrast alphanumeric labeling
RecoverMax® well design: Optimized well geometry for maximum sample recovery and excellent mixing properties
g-Safe®: exceptional centrifugation stability up to 6,000 × g for faster protocols and improved sample quality
Raised well rims and smooth surface for reliable closing, even with heat sealing
Easy and reliable stacking
Minimized remaining volume and high uniformity from well to well
High-quality polypropylene ensures high resistance to chemicals, mechanical stress and temperature extremes
Manufactured without slip agents, plasticizers, and biocides – Materials which could have a negative effect on bioassays
Autoclavable (121 °C, 20 min)
Downloads: Eppendorf Deepwell Plates