text.skipToContent
text.skipToNavigation
You are about to leave this site.
---
Please be aware that your current cart is not saved yet and cannot be restored on the new site nor when you come back. If you want to save your cart please login in into your account.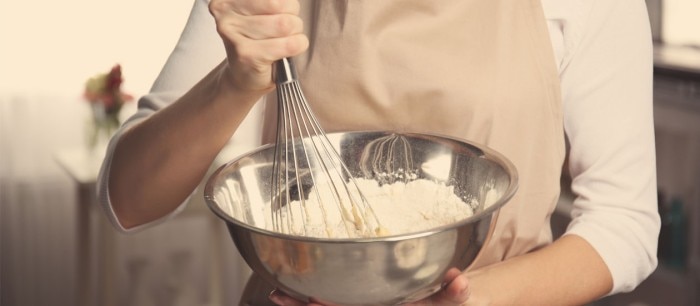 Annoyed by Uncomfortable Mixing in the Lab?
Jan Bebermeier Lab Academy
Workflows in today's laboratories are becoming ever more condensed, and the strain of laboratory work is constantly increasing – making the ergonomics of laboratory devices like mixers more and more important to reduce physical as well as mental stress in the lab.
Ergonomic aspects are getting a higher priority: Personal health status or corporate sickness levels of employees due to back bone trouble or handwrist load – everyone tries to reduce the stress.

The field of ergonomics extends far beyond just chairs that simply have an ergonomic design, a point underlined by Eppendorf's efforts to optimize laboratory devices as early as the start of the 1970s. This work has continued through to the 2003 launch of our PhysioCare® Concept, which focused on liquid handling devices like our pipettes.
Ergonomic aspects are now part of every new product development, for little sample vessels as well as for heavy ULT freezers. These aspects differ as e.g. the weight is of high impact for a constantly used pipette but nonrelevant for a big shaker or freezer.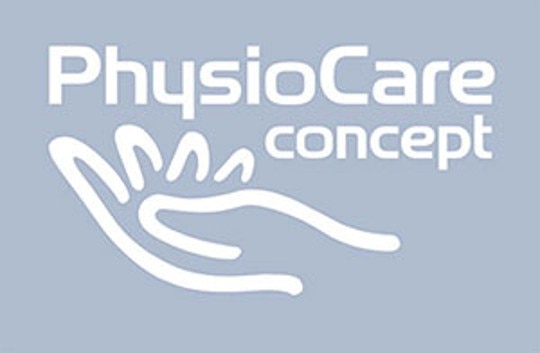 In respect to the ergonomic aspects of an instrument, there are two major topics:
Physical improvements like usage forces, weight, or optimized handles/ grips
Mental improvements like color codes for fitting parts or intuitive software interfaces
Ergonomics for mixers
There are some aspects in regard to mixing instruments which should be taken into account when looking for a new mixer instrument:
Where's the screw driver?
Many mixers offer exchangeable blocks to accommodate different vessel formats. But quite often, the fixation process is done by screw driver. This process takes time, especially when the tool has to be tracked down somewhere in the lab because it's not stored near the instrument.

The tool-free system of Eppendorf Thermomixers makes the block exchange very fast and easy. Just press the lever on the front of the block and the block can be removed – no tools are needed, done in a matter of seconds.
Ripping your gloves on exposed screws?
Compact lab devices like mixers or photometers have to be periodically moved from one bench to another. When the instrument has very sharp protruding screws on the bottom, lifting it could result in a ripped glove or even an injured finger.

These instruments should have baseplates that cover all underside screws and be safe and comfortable to transport.
Who knows how to…?
Standard labs use a broad range of different instruments. Every instrument has a different kind of interface. Interaction needs to be learned.

Standardized user interfaces make handling of different devices as easy as possible. You know one, you know all. Equipment touchscreens should provide an intuitive arrangement of all information.
Whew, that was hot!
Remember the last time when you touched a metal thermoblock with a temperature of 100°C?

Modern thermoblocks have insulated side walls so you don't burn your finger.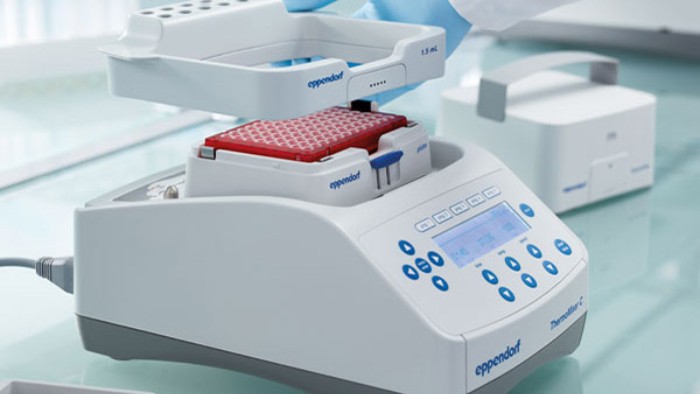 A second temperature needed for your enzymatic reaction?
Quite a few enzymatic reactions are based on two or three temperature incubation steps in a row. If you are lucky, you do have two heating stations or thermoblocks in your lab. But that means quite some investment and needs the double space on the bench.

An accessory as a Smart
Extender functions like a backpack, you install it at the thermoblock in a second when it is needed. The sample transfer is very fast, resulting in time savings and saving sample integrity. The direct transfer is convenient for your wrists as the movements are limited to a few centimeters.

Ergonomics for shakers
Small sample volumes are mixed in benchtop mixers whereas higher number of samples and especially flasks with several hundred milliliters are mixed in larger shaker instruments. These instruments can weight 200 kg. The handling of samples as well as of accessory equipment like platforms and clamps takes real mechanical work.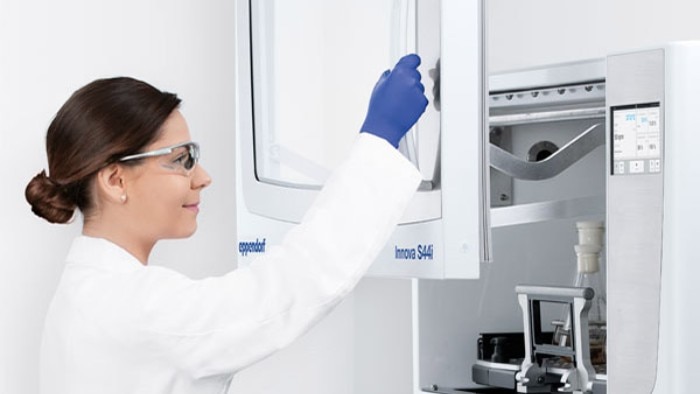 Leaning over your open shaker door?
Classic shaker doors open like your oven at home: You pull down the door and reach in with your (hopefully) long arms. This process is not very comfortable and blocks quite some space in the lab.

Slide-up doors provide easy, direct access and limit the amount of force you have to apply to open them.
Strong support needed?

Classic shaker platforms are heavy and you need to apply a lot of force and a lot of experience to change them properly. Guided and smooth handling allow low operation forces during platform interactions.
You need the flask in the middle of the shaker?

Especially when using a shaker with 15 or 20 flasks in a row, handling of specific flasks on the platform can be a challenge. Easy, comfortable access to sample flasks by pulling out the platform offers an ergonomic improvement.

Besides the instrument-related aspects, ergonomic improvements cover your working area at the bench by how you arrange your equipment. Can you reach your equipment without doing sports at the bench? Do you have a logical workflow at your bench to avoid unnecessary extra movements?

Ergonomics is a holistic solution to harmonize the workflow in your laboratory with your health and well-being. Feel well in your lab while working.