text.skipToContent
text.skipToNavigation
You are about to leave this site.
---
Please be aware that your current cart is not saved yet and cannot be restored on the new site nor when you come back. If you want to save your cart please login in into your account.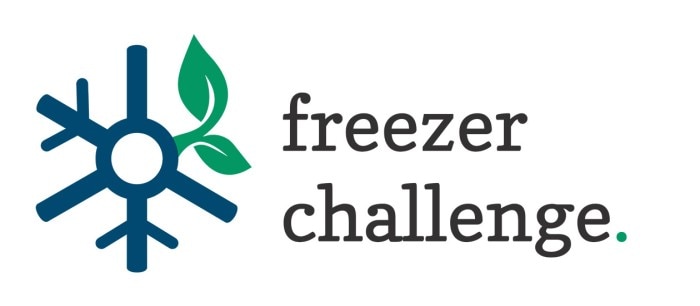 Freezer Challenge 2020: Optimize Your Cold Storage Practices!
Jan Bebermeier Lab Academy
Pharma

Molecular Biology

Biochemistry

Biotechnology

Food & Beverage

Microbiology

Sustainability

Lab Life

Lab Routine

Efficiency

Storage

Essay
-80°C is needed for storage of many high-value samples but ULT freezers consume energy - how can we optimize the usage of ULT freezers? The International Institute for Sustainable Laboratories (I2SL)/ My Green Lab® will reward the best improvements for sustainability in the freezer handling. Join the 2020 Freezer Challenge and share the spirits…
Global warming is one of the challenges for all of us. One of the easiest ways you can reduce your environmental impact in the lab is to consider the energy consumption of devices. Ultra-low temperature (ULT) freezers, even environmentally-friendly and energy-efficient ultra-low units, consume a large amount of energy as they maintain extremely low temperatures 24 hours a day, 7 days a week, for years.
Since -80°C is needed for storage of many high-value samples, how can the usage of ULT freezers be optimized? Discover the best ways!
For the 2019 Freezer Challenge, over 400 labs representing 41 organizations around the world tried their very best to win the challenge. Together, the 2019 Freezer Challenge participants saved ~2.4 million kWh/year. The energy savings realized from this Challenge are equivalent to reducing carbon emissions by ~1,700 metric tons.
All Freezer Challenge winners were honored at the I2SL conference in Denver, CO/ USA and their accomplishments were published in
Nature!
Now, the International Institute for Sustainable Laboratories (I2SL) and My Green Lab® have partnered together again to reward best practices in cold storage management and sustainability: The Freezer Challenge 2020.

How can you participate?
It's easy: ULT freezer users are invited to compete with colleagues from around the globe.

Labs and researchers can earn points by taking simple actions such as defrosting and cleaning out freezers, adjusting temperature set points, improving sample management, or sharing space with colleagues. A complete list of the actions is below. While labs are encouraged to take all of these actions, it is not necessary to do them all to compete in the Challenge. The goal is to save as much energy as possible.
Good Management Practices
Defrosting freezers for less ice and snow
Cleaning out freezers and refrigerators for improved performance
Inventorying samples to dispose non-needed samples
Storing samples at high density organized by sample management software
Temperature Tuning
Adjusting the set point of ultra-low temperature freezers
Storing samples at appropriate temperatures to the temperature needed
Retirements & Upgrades
Retiring and replacing older refrigeration units with energy-efficient units
Decide for a green unit with natural gases when investing in a new unit
Cutting-Edge Practices
Sharing refrigeration space with colleagues to save space
Barcoding samples for improved sample management
Trying/ adopting room-temperature sample storage
The Goal:
Awards will be given to those who have done the most to save energy and improve their sample storage. The deadline for submitting score sheets is May 1, 2020.
For more information on the 2020 Freezer Challenge and to register your lab go to:
https://www.freezerchallenge.org/