text.skipToContent
text.skipToNavigation
You are about to leave this site.
---
Please be aware that your current cart is not saved yet and cannot be restored on the new site nor when you come back. If you want to save your cart please login in into your account.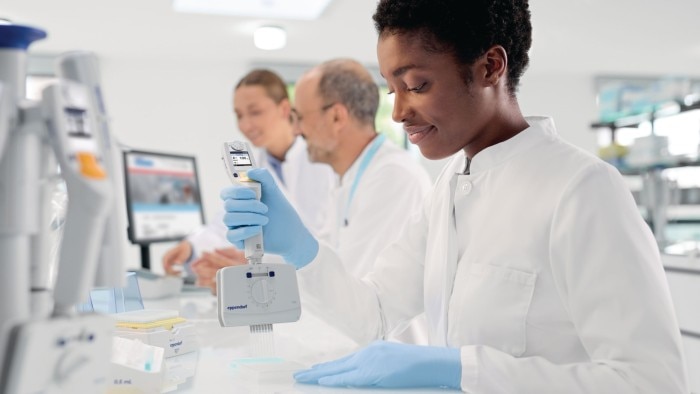 Buy It by the Case!
promotions
Manual Liquid Handling

Laboratory Consumables

Advantage Promotions
Save up to 23% on select PCR Clean Consumables!
Stock up and save on select DNase and RNase-free PCR Clean consumables when you buy them by the case! Fill your stockroom with select ep Dualfilter T.I.P.S. Pipette Tips and Eppendorf 384/96 Deepwell Plates and save big!

ORDER TODAY

Save up to 23% on select PCR Clean Consumables!

Offer valid in the U.S. only from January 1, 2023 through June 30, 2023, or while supplies last; void where prohibited by law or company policy. This offer may not be combined with any other offer(s) available through Eppendorf North America. Product appearance, specifications, and/or prices are subject to change or cancellation at any time.
Order information
ep Dualfilter T.I.P.S., PCR clean and sterile, 0.25 – 2.5 mL, 115 mm, red, colorless tips, 240 tips (5 racks × 48 tips)

Order No. : 2231000916
List price $620

Your price $499

Deepwell Plate 384/200 μL, wells clear, 200 μL, PCR clean, white, 40 plates (5 bags × 8 plates)

Order No. : 2231000917
List price $1,620

Your price $1,249
Deepwell Plate 96/500 μL, wells clear, 500 μL, PCR clean, white, 40 plates (5 bags × 8 plates)

Order No. : 2231000918
List price $1,452

Your price $1,120
Deepwell Plate 96/1000 μL, Protein LoBind®, wells colorless, 1,000 μL, PCR clean, white, 20 plates (5 bags × 4 plates)

Order No. : 2231000919
List price $1,136

Your price $875
Deepwell Plate 96/2000 μL, wells clear, 2,000 μL, PCR clean, white, 20 plates (5 bags × 4 plates)

Order No. : 2231000920
List price $700

Your price $540