text.skipToContent
text.skipToNavigation
You are about to leave this site.
---
Please be aware that your current cart is not saved yet and cannot be restored on the new site nor when you come back. If you want to save your cart please login in into your account.
Pipette Manager - Connected Pipette System
Product Information
Ease up on your pipetting routine with the Eppendorf Pipette Manager. Transmit volumes quickly, receive pipetting guidance by the software-embedded Liquid Manager when working with challenging liquids and digitally document your pipetting activities. The standalone plug'n'play system connects up to 30 Eppendorf Xplorer® electronic pipettes (any variant, incl. Move It®) and tablets.
Who doesn't enjoy greater freedom and convenience when it comes to pipetting? Be ahead of the curve! Switch to connected electronic pipettes and boost your individual pipetting skills while bringing teamwork up to a new level.

• How fast can you set the parameters in your electronic pipette? You can be faster by selecting your volume and pipetting speed via touch screen
• How accurate are your results when pipetting challenging liquids? You can be more accurate with guidance for pre-defined liquid classes
• How do you document your pipetting steps? You can be confident with digital records of your pipette activities

Redefine your pipetting routine with the Pipette Manager!
Products (2)
Spare Parts (2)
Added to Your Cart
Product Information
Applications
Features
The Pipette Manager is a standalone touch server to manage Eppendorf Xplorer®, Eppendorf Xplorer® plus and Move It® electronic pipettes via WiFi technology. Enjoy faster operation, increased reproducibility and digital documentation of every step. Discover the Pipette Manager connected electronic pipette system via the digital demo tool and experience a new era of electronic pipetting.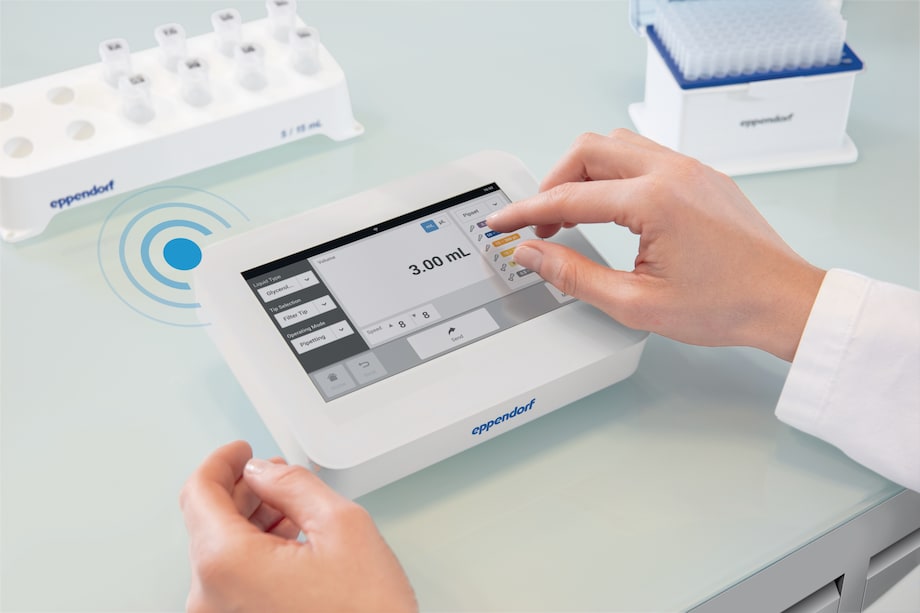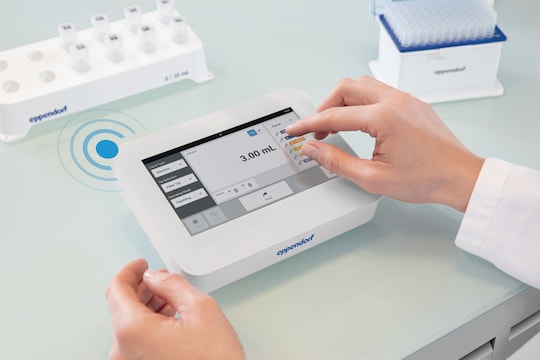 Be faster

Quickly and easily input pipetting volumes and speeds via the Pipette Manager's touch panel. All settings will be immediately transferred to connected electronic pipettes to start pipetting right away – no complicated pre-programming required!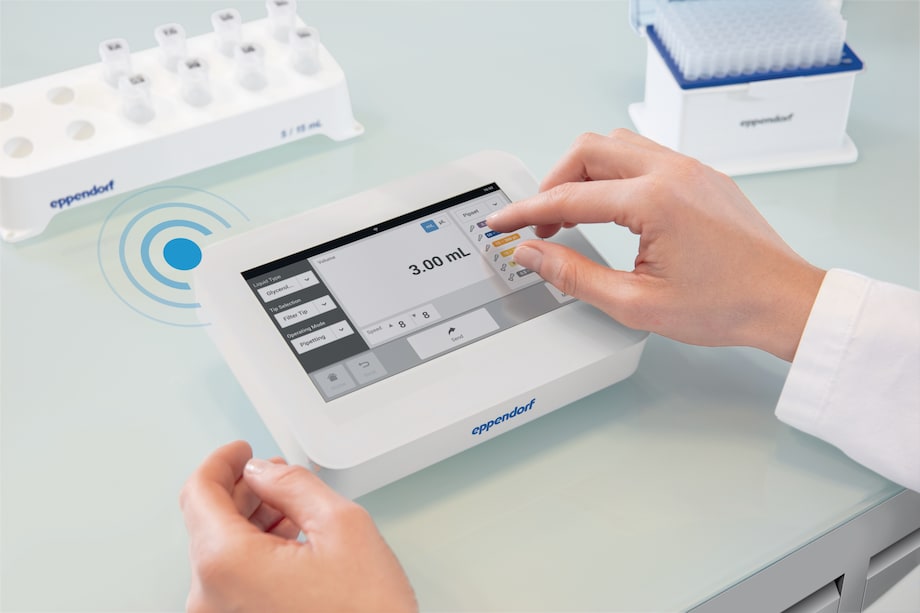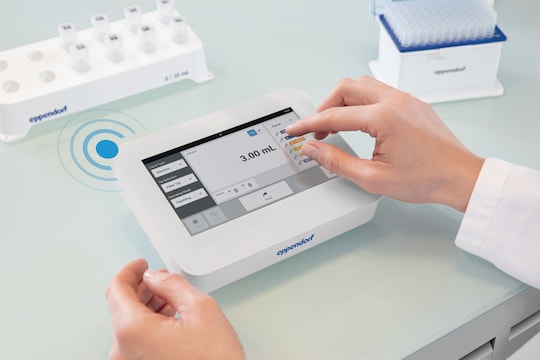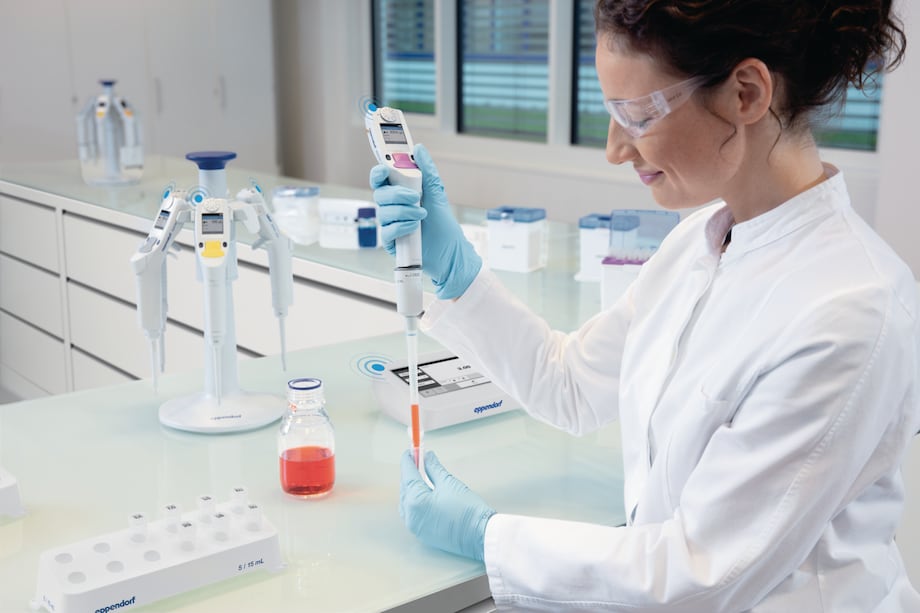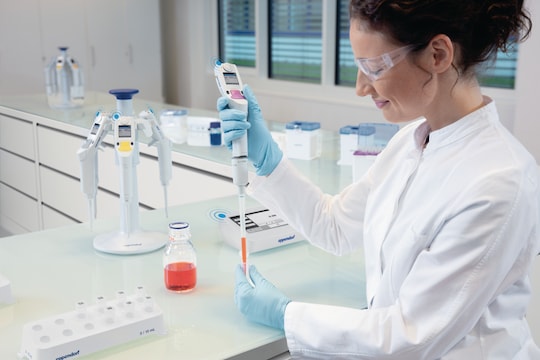 Be more accurate

Let the Pipette Manager select optimal pipetting settings for you and get guidance from the software-embedded »Liquid Manager« when working with viscous, volatile and other challenging liquid types.
Choose from predefined Eppendorf liquid types, such as ethanol, enzymes/antibodies or Tween® 20 and create your own custom liquid types.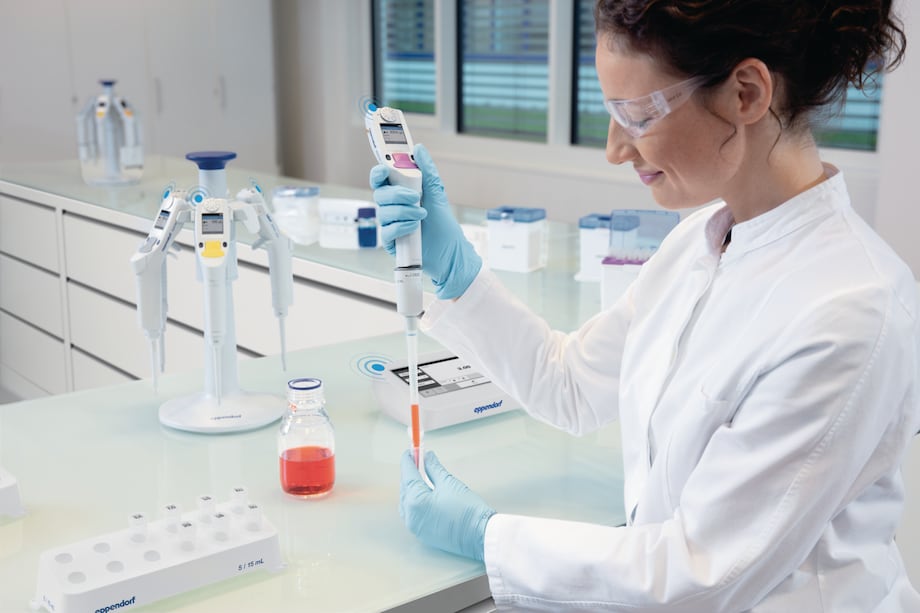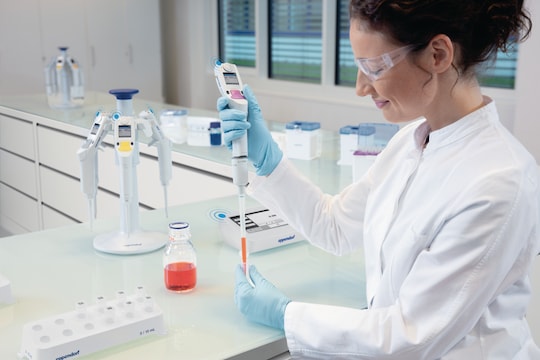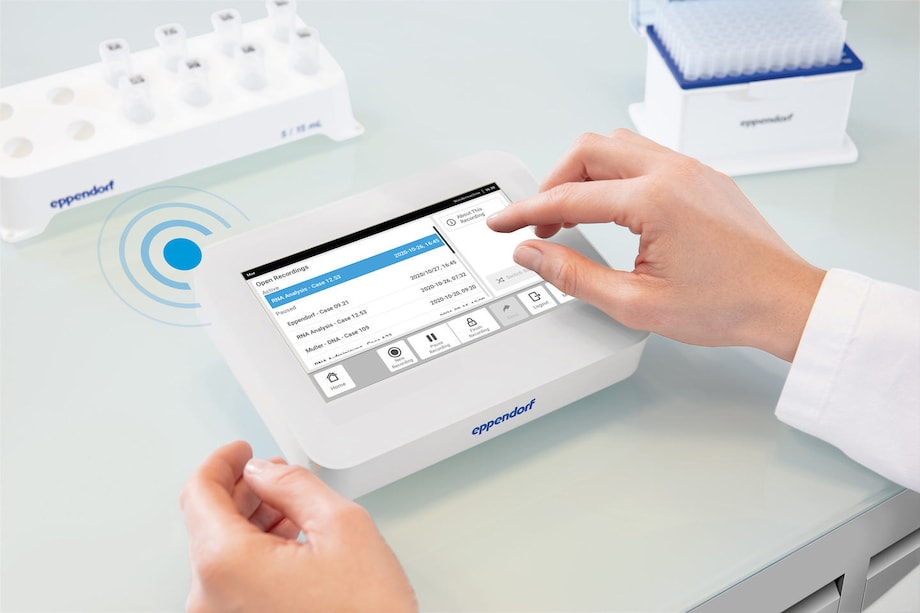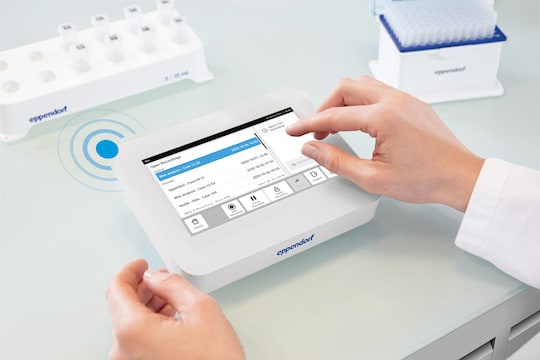 Be confident

Automatically document each pipetting step and easily export your records as a PDF file via USB. The recordings contain information such as the time, serial number of the pipette, pipetting mode, volume, and selected liquid type.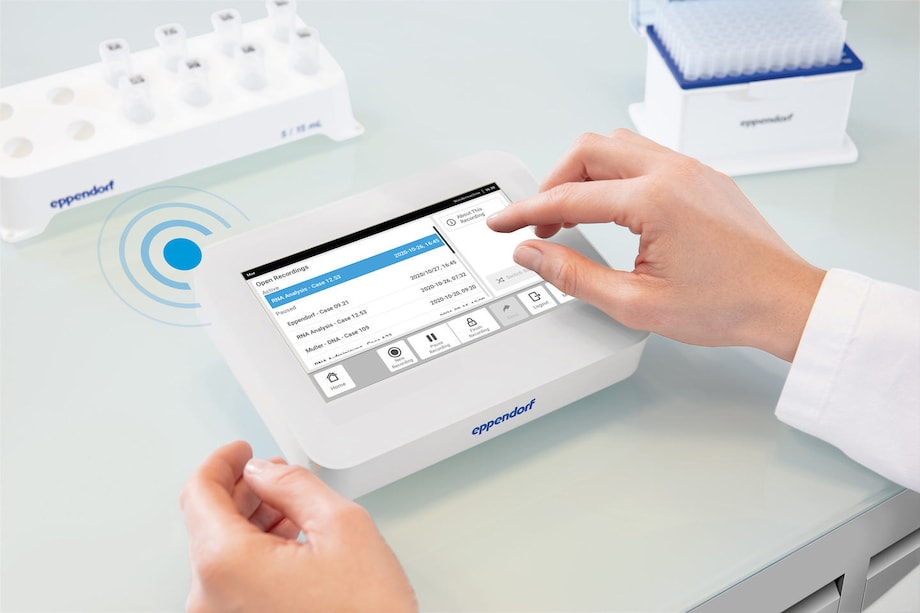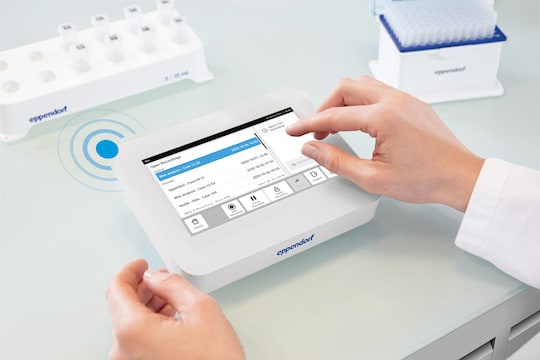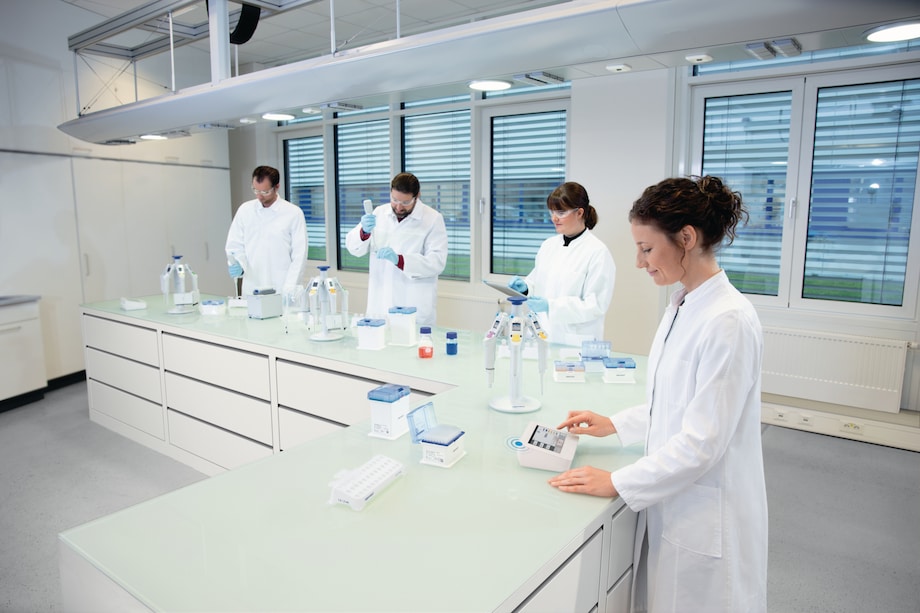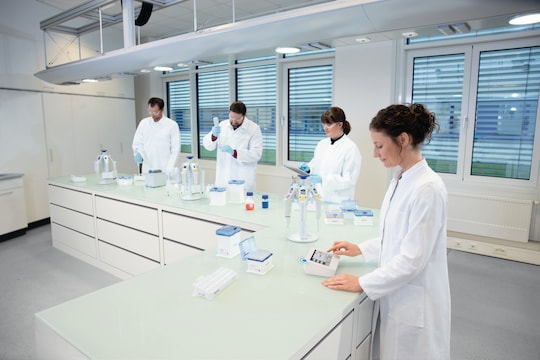 Work more closely

Manage your pipette fleet more effectively and enhance collaboration in teams. Integrated features like »Pipette Set Creation« or »Liquid Type Sharing« support smooth and efficient workflows.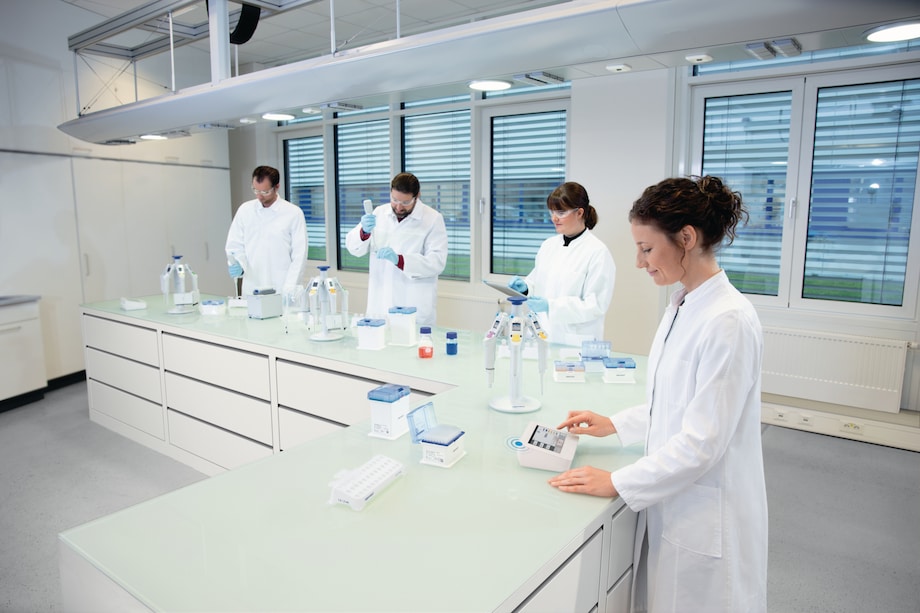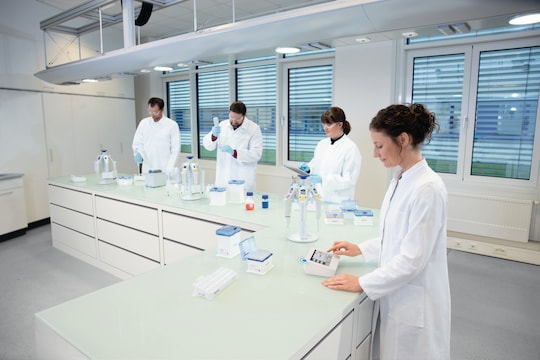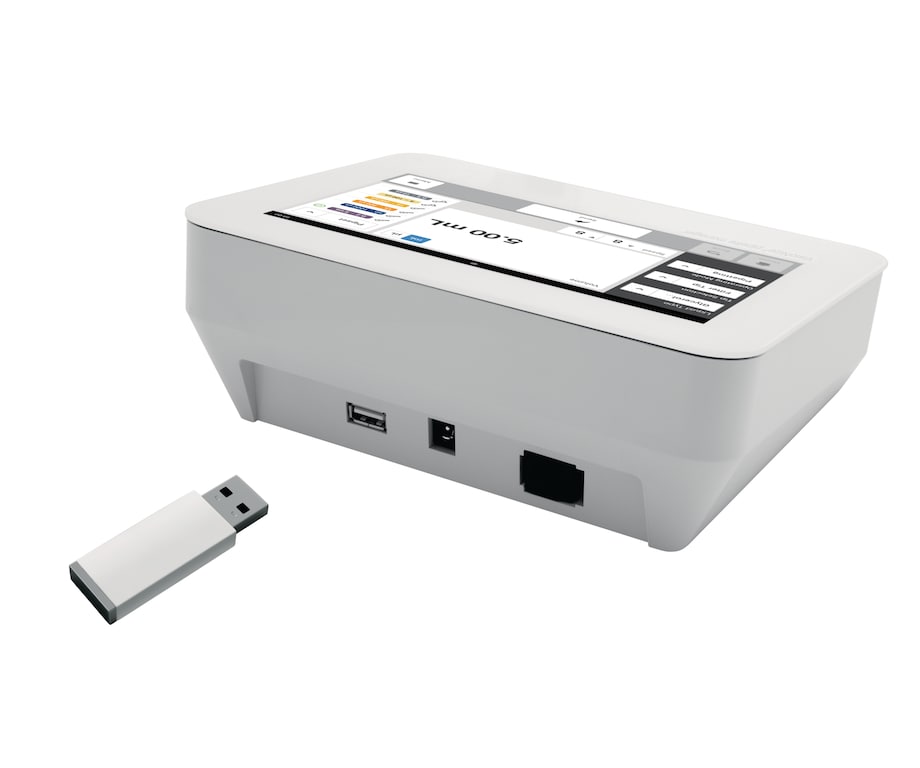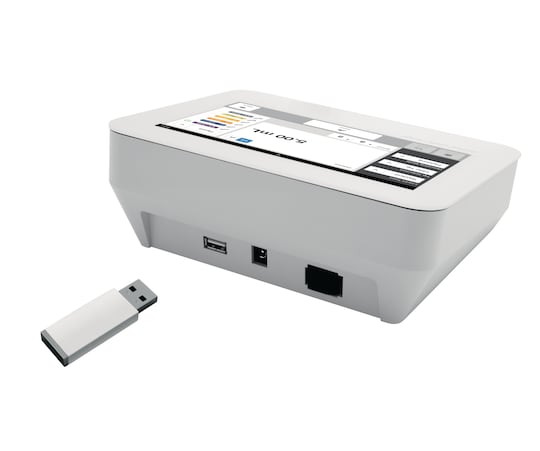 Be up to date with software updates
Keep your Pipette Manager running smoothly with optional software updates. Our updates not only fix any bugs that may arise, but will also introduce new features to enhance your experience. Be sure to check our
software downloads page
regularly for new updates to stay up-to-date with the latest advancements.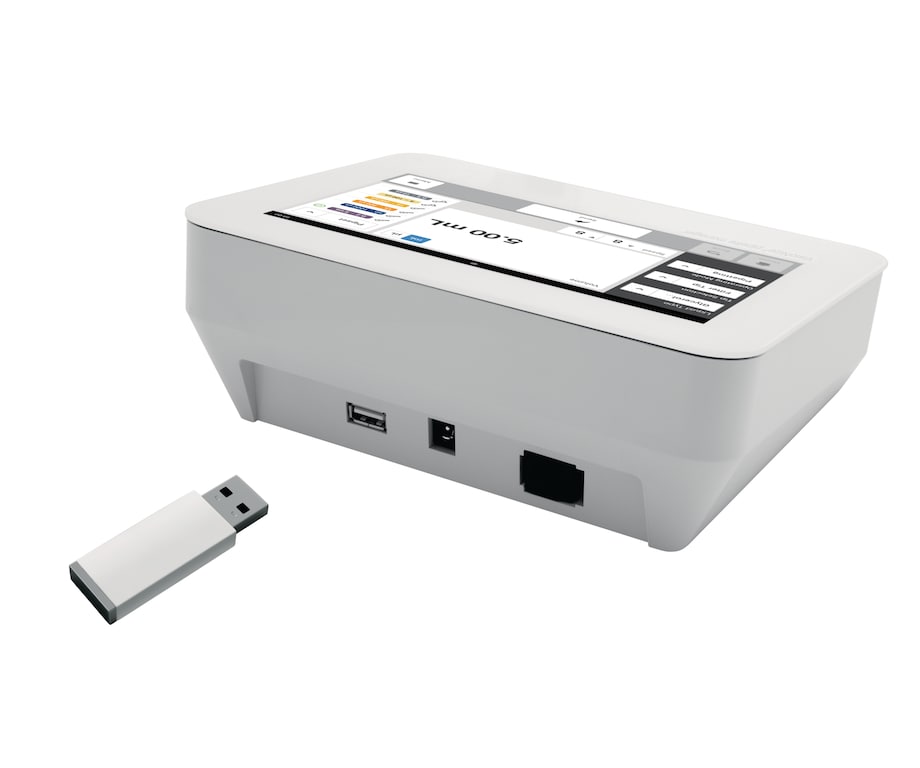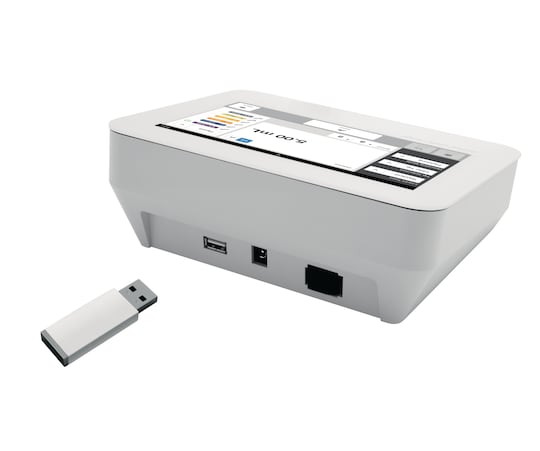 Ideal for daily pipetting tasks with many volume changes – especially with liquids that are difficult to pipette but do not necessarily require a positive displacement system
Particularly well suited for sensitive analysis methods where reproducibility and the avoidance of suboptimal pipetting techniques are important
Liquid type Tween® 20 allows for reproducible pipetting in ELISA
Liquid types Enzymes/Antibodies and Triton X-100 support accurate pipetting in PCR workflows
Liquid type Ethanol facilitates highly accurate pipetting of volatile liquids – e.g. in nucleic acid purification
Pipetting Records allows for digital documentation of time, pipette(s), volume, speed, modes and liquid types - ideal in regulated environments
Easily enter pipetting volumes and other parameters using the touch panel. Settings are immediately transferred to connected electronic pipettes, allowing you to start working right away
Get guidance on pipetting techniques by the software-embedded Liquid Manager when working with viscous, volatile and other challenging liquid types
Choose from predefined Eppendorf liquid types (e.g. ethanol or enzymes/antibodies) or create your own
Automatically document pipetting activities via Pipetting Records and easily export your recordings as PDF file via USB
Manage your pipette fleet more effectively and enhance collaboration with integrated features like Pipette Set Creation or Liquid Type Sharing
All Eppendorf Xplorer® and Xplorer plus electronic single- and multi-channel pipettes are compatible, including Eppendorf Xplorer plus Move It® models
Gain additional pipetting modes for your Xplorer pipettes (Sequential Dispensing, Sequential Pipetting, Diluting, Reverse Pipetting, Multi Aspiration)
The graphical user interface is based on the VisioNize® touch interface concept that has been extensively tested by customers to reduce learning and adjustment time
Downloads: Pipette Manager