text.skipToContent
text.skipToNavigation
You are about to leave this site.
---
Please be aware that your current cart is not saved yet and cannot be restored on the new site nor when you come back. If you want to save your cart please login in into your account.
Bioprocessing in Vaccine Development and Manufacturing
Solutions for vaccine process development through production
The development of new vaccines is challenging and requires profound knowledge of processes and high-quality equipment. New bioprocess technologies such as single-use equipment and process automation open up novel possibilities for quality control and validation. This is especially important in GMP regulated environments such as in the development and manufacturing of new vaccines. The COVID-19 pandemic starting in 2020 underlined the strong need for the efficient development of new processes. The fast and reliable tech transfer of these processes to scale up to clinical production volumes is key for the efficient development of new vaccinations.
Introduction to vaccines and vaccine development
At the beginning of a new vaccine there is the decision about the vaccine type and the selection of the antigen. In vitro and in vivo studies precede the development of a manufacturing process. Get to know more about vaccines and their development.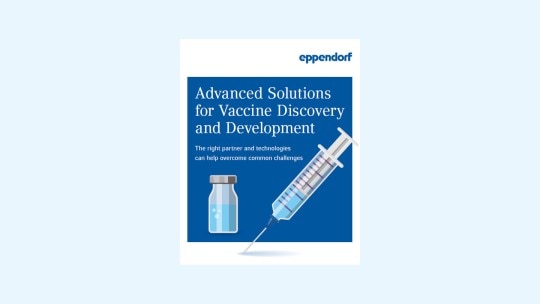 COVID-19 and rethinking vaccine development
A need for new methods to increase speed and yield, and to produce new vaccines in a cost-effective manner in order to remain competitive is a constant concern for scientists, especially in the field of COVID-19. We see a trend towards collaboration in the biotechnology industry in order to accelerate the research, development and large-scale production of new vaccines.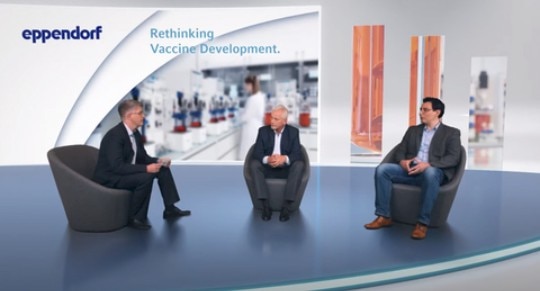 Challenges in vaccine upstream bioprocessing
Vaccine manufacturers are facing the challenge of developing new products to serve unmet needs and fulfill the demands in an economically viable way. Upstream bioprocessing is an important piece of the puzzle. Read expert views and case studies on some of the hot topics in vaccine bioprocess development.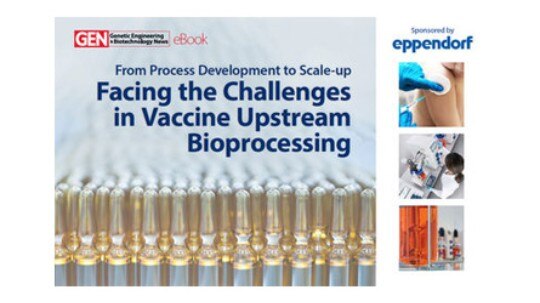 Webinar: Vero Cell Cultivation for Vaccine Production
Anchorage-dependent cells, such as Vero cells, are widely used as a platform for viral vector production. In this webinar our colleague Amanda Suttle demonstrates how different process parameters can be controlled in a perfusion bioprocess to cultivate anchorage-dependent cells.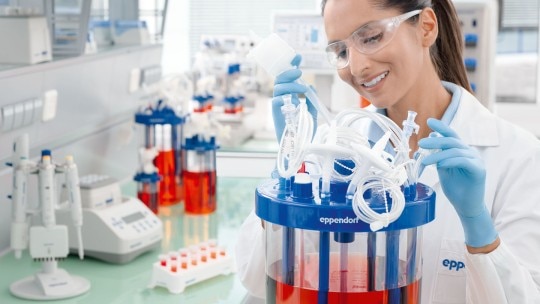 Perfusion
Continuous cultivation techniques and perfusion have the potential to increase the efficiency of biopharmaceutical manufacturing processes. They can help increasing product titers while decreasing production volumes needed.
Videos not loading, because cookies have been rejected. Change your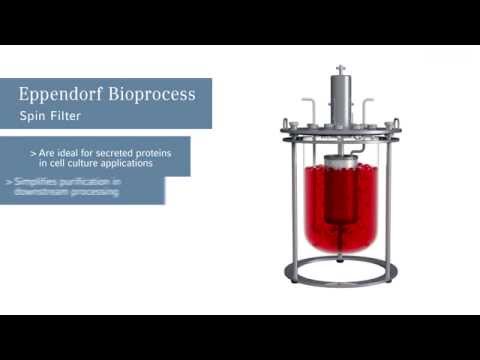 Vero cells are anchorage-dependent cells that are widely used as a platform for viral vaccine production. In stirred-tank bioreactors, they are grown ordinarily on microcarriers. Fibra-Cel®disks are an alternative attachment matrix because they provide a three-dimensional environment that protects cells from damaging shear forces. The cultivation of Vero cells in benchtop single-use and glass bioreactors with a packed bed made of Fibra-Cel disks has been tested.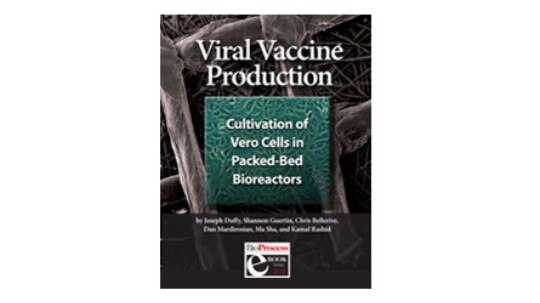 Kamal A. Rashid, PhD, Director of the Biomanufacturing Education and Research Center, and Research Professor, Worcester Polytechnic Institute, reports on the cultivation of CHO cells in the BioBLU® 5p Single-Use Vessel in perfusion mode. The packed-bed basket technology, developed by Eppendorf, provides a shear-free environment for the production of animal cells.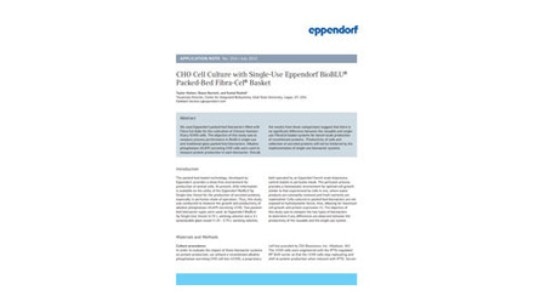 Single-use technology
Single-use bioreactors are routinely used in biopharmaceutical R&D and biologics manufacturing. They have the potential to reduce turn-around times and the risk for contaminations and make validations easier. One potential problem of single-use systems, however, is the release of chemical compounds into the culture medium. Standardized tests help investigating the effects of leachables and extractables (L&Es) on cell growth.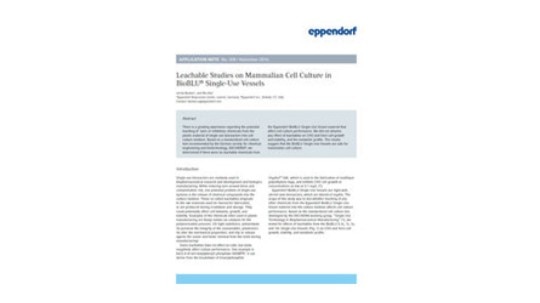 Microbial vaccine development
Recent surveys see an increasing demand of microbial expression systems in the biopharmaceutical industry. Their advantages are obvious: Bacterial hosts are easy to cultivate, grow fast, and media are less expensive than complex cell culture media. A growing range of single-use fermentors has the potential to diminish labor costs, shorten turn-around times, and make validation easier.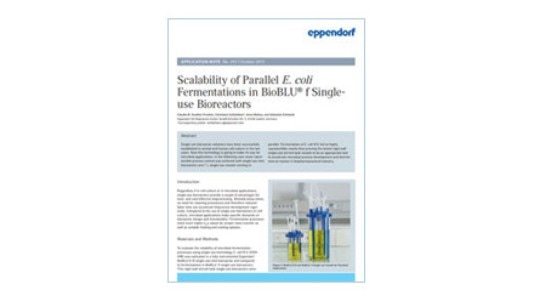 BIOASTER® Technology Research Institute (TRI) is working to develop a microbial technology platform to improve safety and efficacy of vaccines and to develop diagnostic tools. They use a DASbox® Mini Bioreactor System equipped with BioBLU Single-Use Vessels in order to enhance their process development efforts.

Charlotte Mignon, Research Engineer at BIOASTER, discussed her motivation on the job, what her research is about and how she spends her free time in an interesting interview.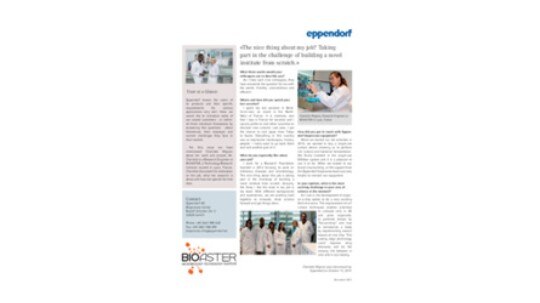 A selection of our customers