text.skipToContent
text.skipToNavigation
You are about to leave this site.
---
Please be aware that your current cart is not saved yet and cannot be restored on the new site nor when you come back. If you want to save your cart please login in into your account.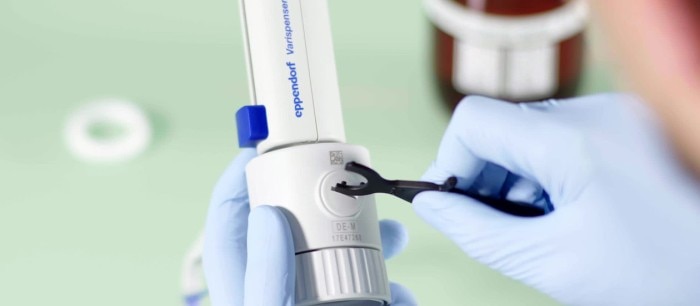 Strong Acids, HPLC and Sterile Medium with Bottle-top Dispensers
Lab Academy
Dispensers

Pipetting & Dispensing

Contamination

Essay
In a well-established video community about lab topics and methods still videos on the usage of accessories for lab equipment or setting up lab devices are missing. We want to change this by starting with videos on the usage of accessories for bottle-top dispensers.
Accessories can improve the use of the dispenser and broaden the application range. So, from only using bottle-top dispenser for buffer medium, accessories such as a drying tube attached to the back of the bottle-top dispenser increase the performance for highly aggressive acids or bases. Therefore, the drying tube is filled with moisture absorber to avoid acid dilution by air humidity. Also bases can be protected from formation of carbonates when the drying tube is filled with the corresponding chemical. When preparing samples for HPLC a flexible discharge tube with a fine opening for dispensing liquid and a long reach into tubes is mounted to the bottle-top dispenser and simplifies dispensing of e.g., acetonitrile into small vials. Furthermore, also the general handling of bottle-top dispensers is explained in one video. Here you can see that de-airing of the device is mandatory to achieve accurate dispensing results.
Videos not loading, because cookies have been rejected. Change your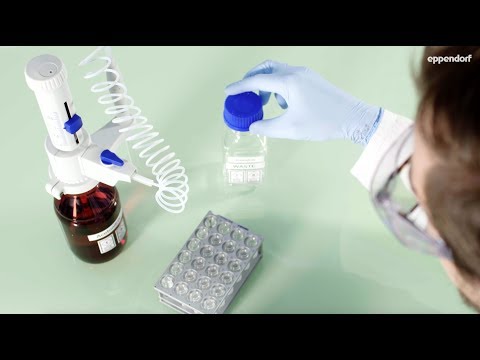 Videos not loading, because cookies have been rejected. Change your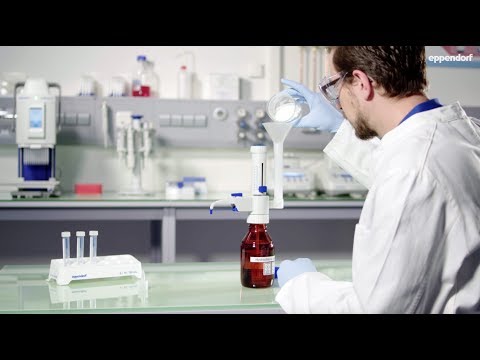 Videos not loading, because cookies have been rejected. Change your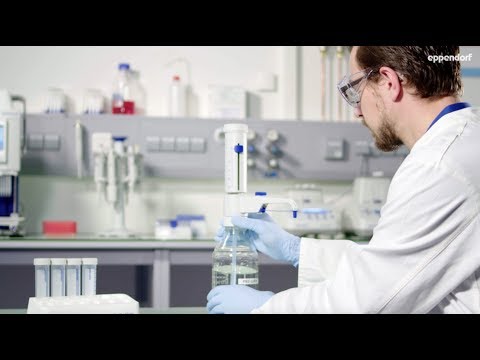 When you are working with sterile medium, or liquids that need to be autoclaved in a bottle, take care that your bottle-top dispenser can be autoclaved directly attached to the bottle. It is then only necessary to attach a filter to the back hole of the device to maintain sterility after autoclaving. Another option is autoclaving of the bottle-top dispenser and the medium separately. The bottle-top dispenser is then mounted safely and sterile to the medium in a bio-safety cabinet.