text.skipToContent
text.skipToNavigation
You are about to leave this site.
---
Please be aware that your current cart is not saved yet and cannot be restored on the new site nor when you come back. If you want to save your cart please login in into your account.
BioFlo® 120 Bioreactors
Product Information
The Eppendorf BioFlo 120 offers simplicity and ease of use, without sacrificing capability. No matter if you are in an academic, governmental or industrial research setting, or working with bacteria, yeast, fungi, mammalian, insect or plant cells, the BioFlo 120 is an attractive solution to meet your needs.
Products (43)
Accessories (50)
Spare Parts (61)
Added to Your Cart
Product Information
Technical Data
Features
The BioFlo 120 is a bench-scale bioreactor/fermentor system perfectly suited for all levels of research and development. The system was designed to be flexible to meet the wide-ranging needs of scientists today. 24 interchangeable heat-blanketed and water-jacketed autoclavable vessels are available, along with BioBLU Single-Use Bioreactors ranging from 250 mL to 40 L working volume.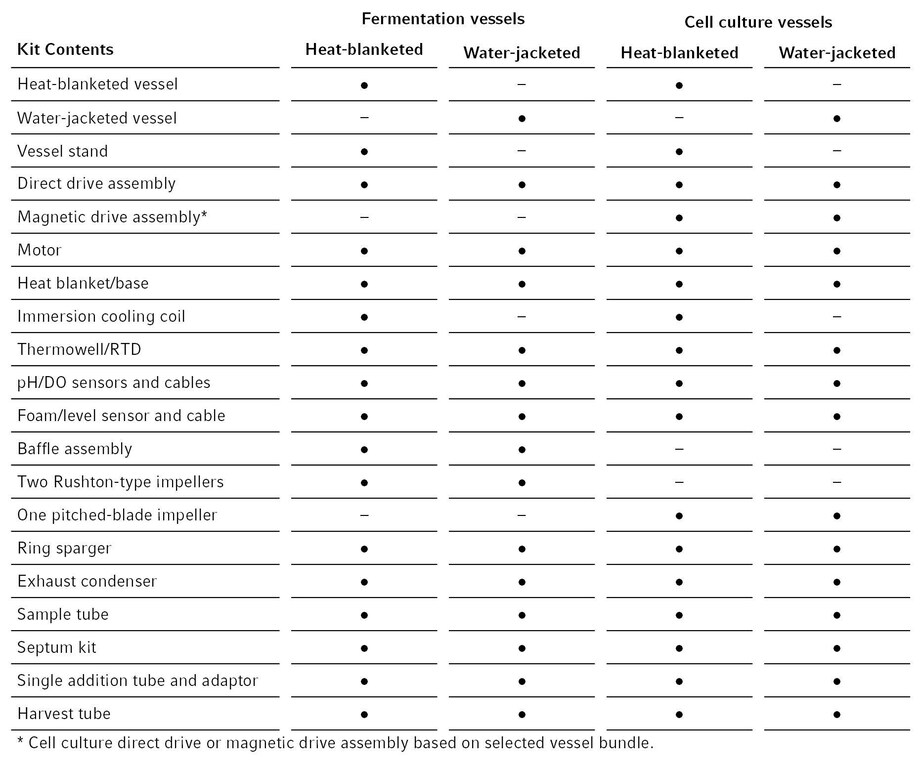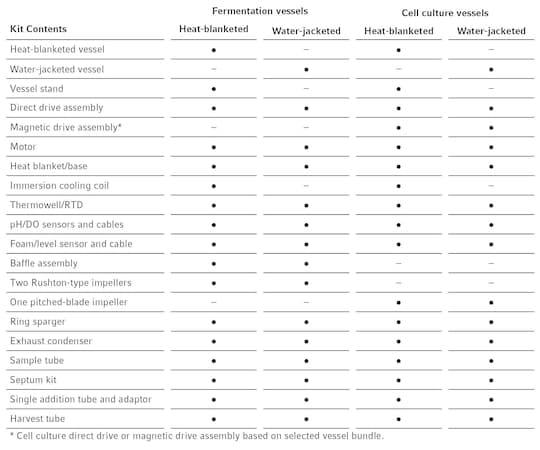 Vessel bundles contain all you need to get started.
(Click on table to enlarge.)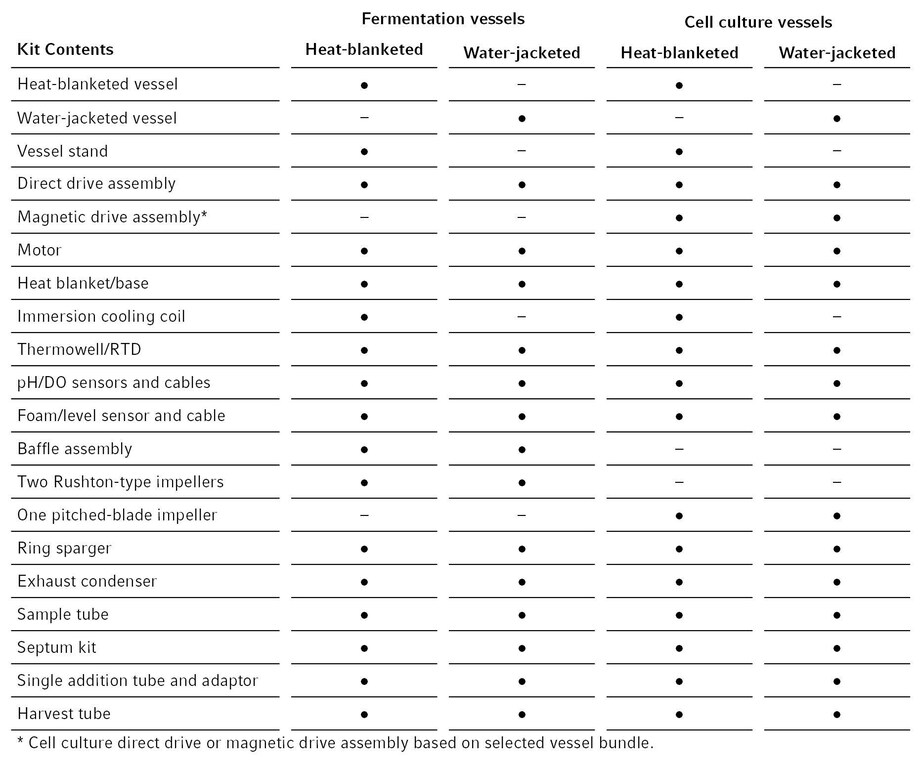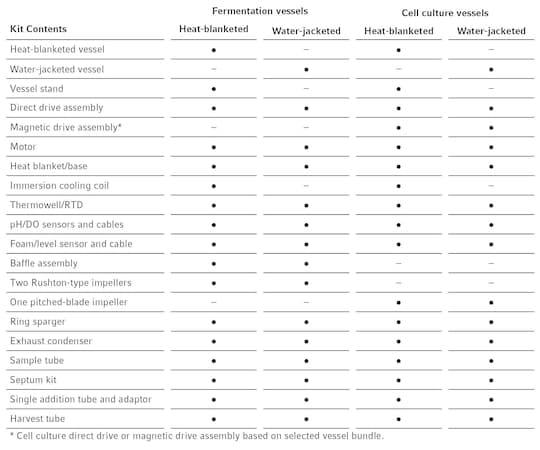 | Specifications | 1 L | 2 L | 5 L | 10 L |
| --- | --- | --- | --- | --- |
Application

Microbiology
Microbiology
Microbiology
Microbiology

Standard set-up

Benchtop (BioFlo/CelliGen)
Benchtop (BioFlo/CelliGen)
Benchtop (BioFlo/CelliGen)
Benchtop (BioFlo/CelliGen)

Bacteria/Yeast/Fungi

yes
yes
yes
yes

Plant/Algae

no
no
no
no

Mammalian/Animal

yes
yes
yes
yes

Insect

yes
yes
yes
yes

Interchangeable Vessels

no
no
no
no

Validatable

no
no
no
no

Stem cells

yes
yes
yes
yes

Bioreactors

Working volume (total)

0.4 – 1.0 L (1.3 L)
0.8 – 2.2 L (3.0 L)
2.0 – 5.6 L (7.5 L)
4.0 – 10.5 L (14.0 L)
Material vessel1)
Borosilicate glass, 316 L stainless steel
Borosilicate glass, 316 L stainless steel
Borosilicate glass, 316 L stainless steel
Borosilicate glass, 316 L stainless steel

1)PC = Polycarbonate, PS = Polystyrene

Agitation

Impellers

Rushton, pitched-blade, marine blade, or spin filter
Rushton, pitched-blade, marine blade, or spin filter
Rushton, pitched-blade, marine blade, or spin filter
Rushton, pitched-blade, marine blade, or spin filter
Autoclavable glass vessels featuring working volume range between 0.4 – 10.5 L
Bundles for use with BioBLU Single-Use Bioreactors
Consistent vessel geometries for scale-up processes
Fermentation vessel assemblies capable of high oxygen transfer rates, designed for maximum density microbial applications
Pick from 24 autoclavable vessel options for cell culture and fermentation, including heat-blanketed and water-jacketed vessels with direct or magnetic drive
Conversion bundles to keep using your legacy vessels
Rushton-type, pitched-blade, and marine impellers as well as spinfilters available
Downloads: BioFlo® 120 Bioreactors