text.skipToContent
text.skipToNavigation
You are about to leave this site.
---
Please be aware that your current cart is not saved yet and cannot be restored on the new site nor when you come back. If you want to save your cart please login in into your account.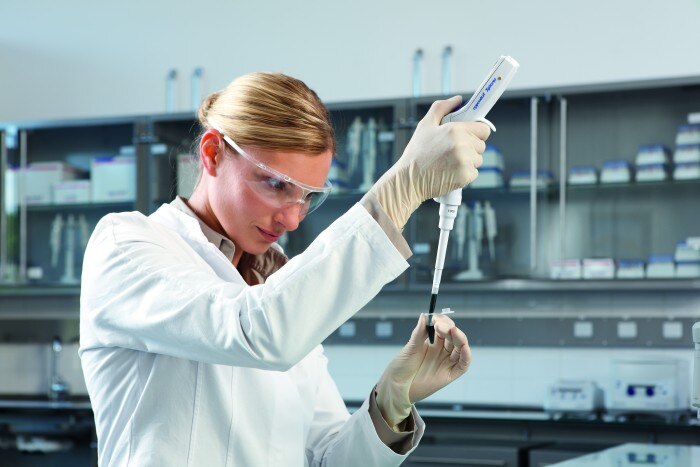 Leading the charge in sustainable science: First electronic pipette awarded ACT label
news
The Eppendorf Xplorer® and Xplorer plus single-channel pipette line-up has been awarded the ACT® label certification from My Green Lab®.
This positions the Xplorer as the first electronic pipette on the market to be ACT labeled, reaffirming Eppendorf's commitment to promoting informed and environmentally conscious purchasing decisions in laboratories worldwide.
The ACT Label, emphasizing Accountability, Consistency, and Transparency, provides laboratories with a clear indication of sustainable practices. The certification is based on assessments of manufacturing processes, energy and water usage, packaging, and end-of-life considerations.
The Xplorer pipettes are manufactured in an Eppendorf production facility that is powered by 100 % green energy and upholds a robust environmental management system, exemplified by its ISO 14001 certification.
The pipettes incorporate high-quality, durable body and piston material and utilize a rechargeable battery with low energy consumption, ensuring longevity and reduced environmental impact for years to come.
The Xplorer's packaging consists of nearly 90% recycled and recyclable material, safeguarding the electronic pipette during transportation while minimizing environmental footprint.
www.eppendorf.com/xplorer
About the ACT label
The criteria for the ACT label, also known as the Environmental Impact Factor (EIF) criteria, were developed with input from industry experts and external stakeholders. Scientists, sustainability directors, procurement specialists, and manufacturers all provided valuable feedback on the EIF criteria, resulting in the comprehensive product labeling program for life science products. The ACT label process entails third-party verification of the sustainable impacts of a product, its operations, and its end of life. Completing this process is a significant achievement that offers a baseline and framework for continuous improvement for the manufacturing community. https://act.mygreenlab.org/
About Eppendorf SE
Eppendorf is a leading life science company that develops, produces and sells systems for use in laboratories around the world. The product portfolio is divided into four core business areas: Liquid Handling, Consumables, Separation & Instrumentation and Bioprocess and Workflow Solutions. It includes pipettes, pipette tips, centrifuges, mixers and ultra-low-temperature freezers. In addition, Eppendorf offers a wide variety of high-quality consumables.
Eppendorf products are used in academic and commercial research laboratories, e.g., in companies from the pharmaceutical and biotechnological as well as the chemical and food industries. They are also used in laboratories that perform clinical or environmental analysis, in forensic laboratories and in industrial laboratories where process analysis, production and quality assurance are performed.
Eppendorf has been in business since 1945, is headquartered in Hamburg, Germany, and employs about 5,000 people around the world. The company has subsidiaries in 33 countries and is represented on all continents and in all important markets by distributors.