text.skipToContent
text.skipToNavigation
You are about to leave this site.
---
Please be aware that your current cart is not saved yet and cannot be restored on the new site nor when you come back. If you want to save your cart please login in into your account.
Ultracentrifuge CP-NX Series - Ultracentrifuge CP-NX Series
Product Information
Widening the scope of your separation: The Centrifuge CP-NX Series. The flagship of our ultracentrifuge portfolio has been designed to make ultracentrifugation as safe and convenient as possible. With speeds of up to 803,000 x g (100,000 rpm), it is the optimal solution for nucleic acids, proteins, protein complexes, vesicles and viruses, just to name a few.
Products (3)
Rotors (25)
epServices (10)
Added to Your Cart
Product Information
Technical Data
Features
This centrifuge series consists of three models: Centrifuge CP100NX, CP90NX and CP80NX1), all of which share the same great range of user-friendly and innovative features along with a comprehensive rotor portfolio, making them your indispensable companion for all high- to ultra-speed applications.
The unique Automatic Rotor Life Management System (RLM) significantly increases the lifetime of the rotors by automatically tracking the exact run times on the internal rotor memory, making handwritten rotor logs a thing of the past. The self-locking rotor system eliminates the need to manually tighten the rotor, enabling quick and easy rotor exchange within seconds. The non-contact imbalance sensor ensures safe operation, while the possibility to balance samples by eye (up to 5 mm)2) eliminates time-consuming sample balancing via scale.
The large touch display with a quick start up time of only 6 seconds stands out with its intuitive, multilingual operation, offering three-level user management and documentation of runs. The additional option to pre-program up to 1,000 programs supports multi-user labs as well as laboratories working in GxP/GLP compliance.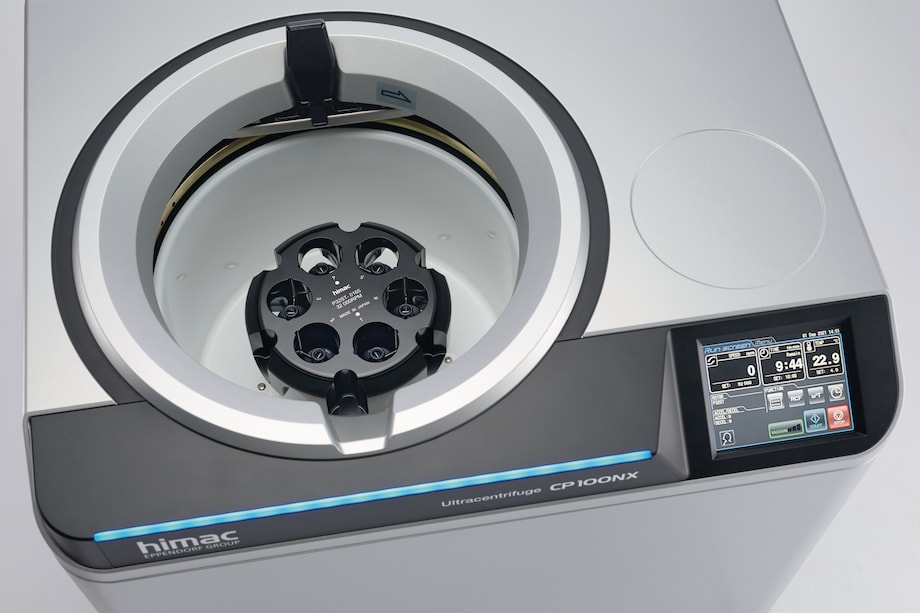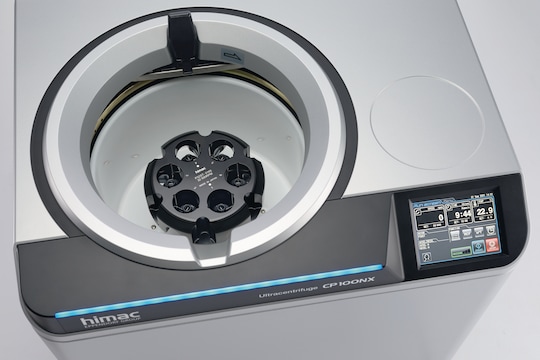 Rotor life maximized

The Automatic Rotor Life Management System (RLM) digitally tracks rotor run times on the rotor, eliminating the need for manual logs. In addition, The precise tracking of rotor speeds and run times maximizes the lifetime of the rotor and ensures long-lasting performance.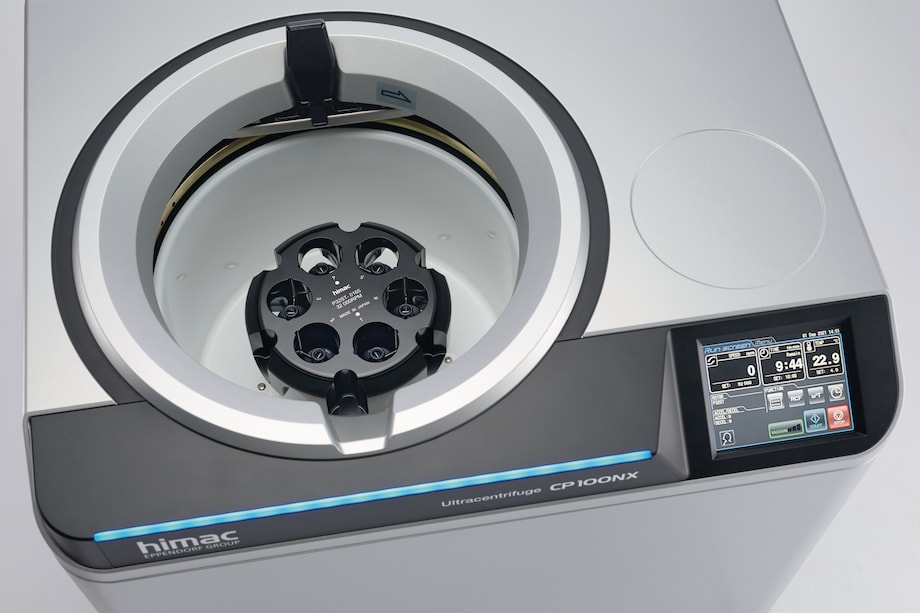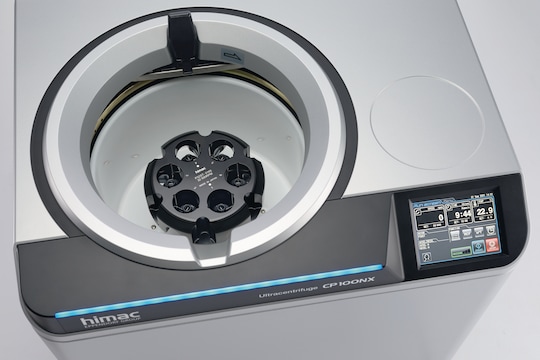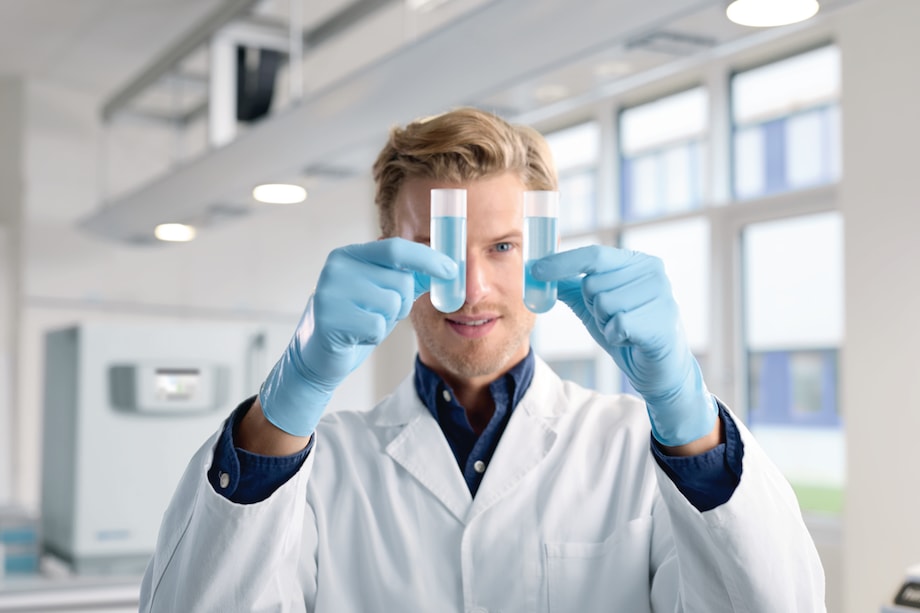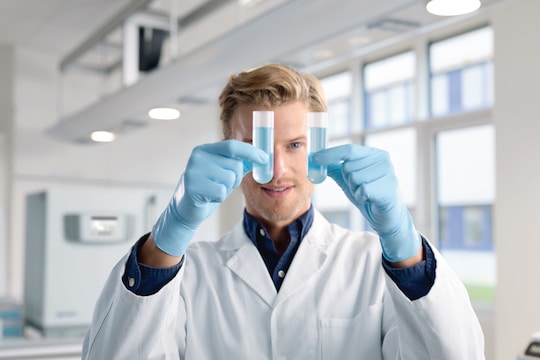 Balancing of samples is now easier than ever

You can simply balance your samples by visual check only (within 5mm difference between samples, excluding rotors S140AT, S110AT, S80AT3 and S50A). The powerful non-contact imbalance system monitors the vibration of rotor and drive shaft at all times. In case of unusual vibrations, the sensor is activated and the run is stopped immediately.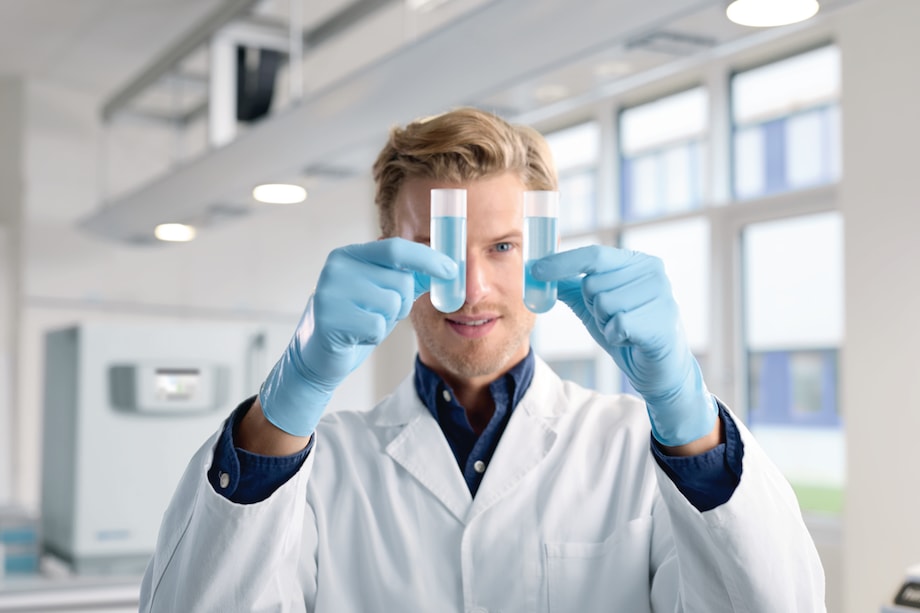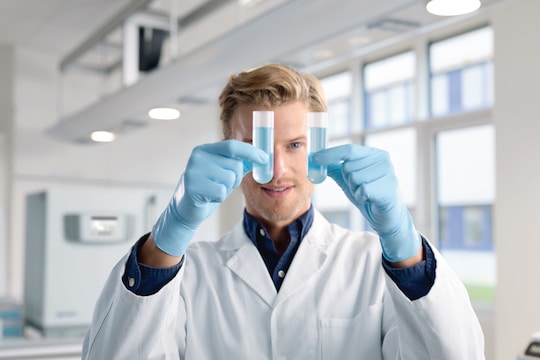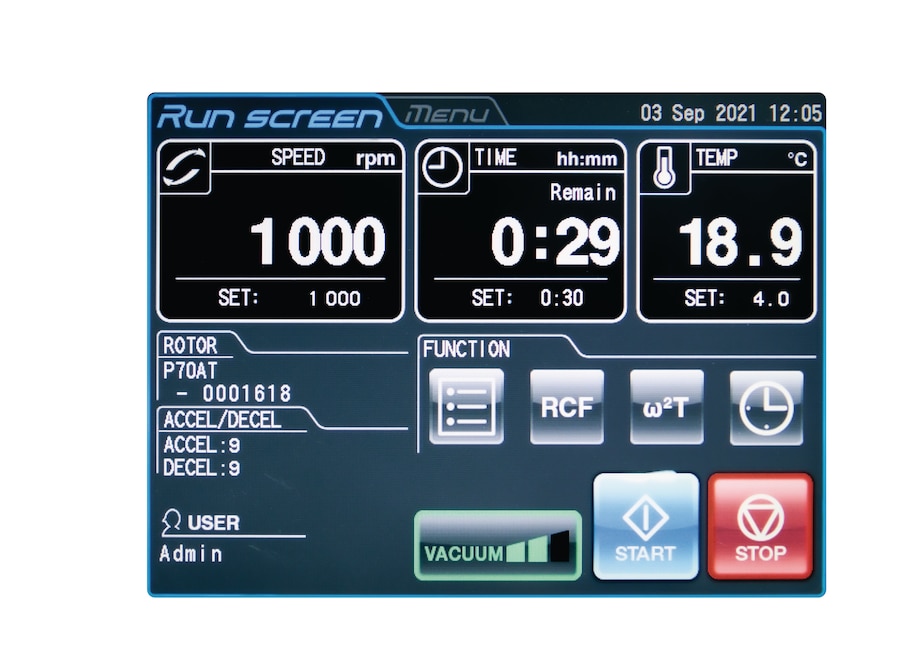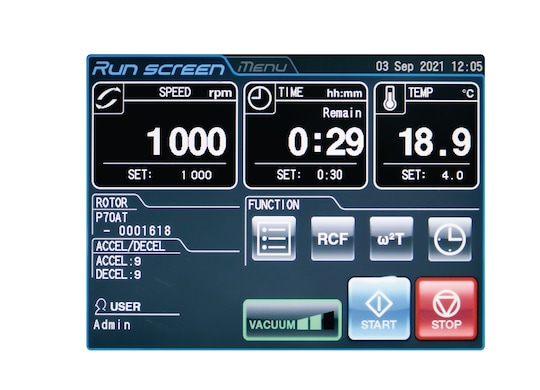 Easy operation via touch screen

The large touch screen enables a quick and intuitive operation of the device, offering various functions such as programs, user management, run logs and many more. The touch screen is ready to go in just 6 seconds (minimum) after switching on the device – no waiting time anymore, even if the device was switched off!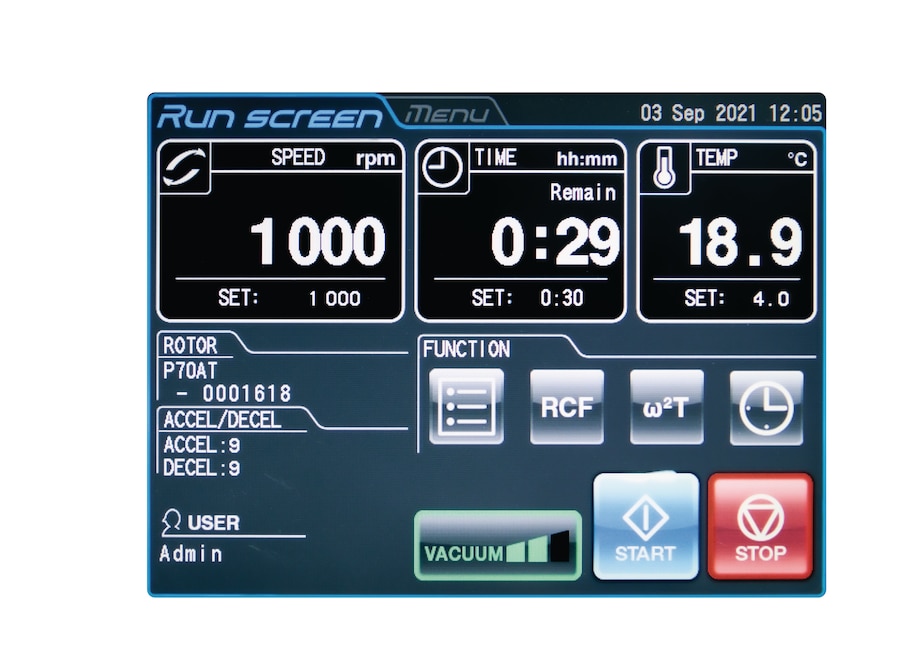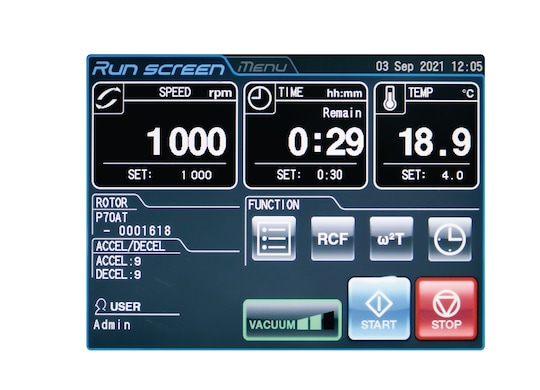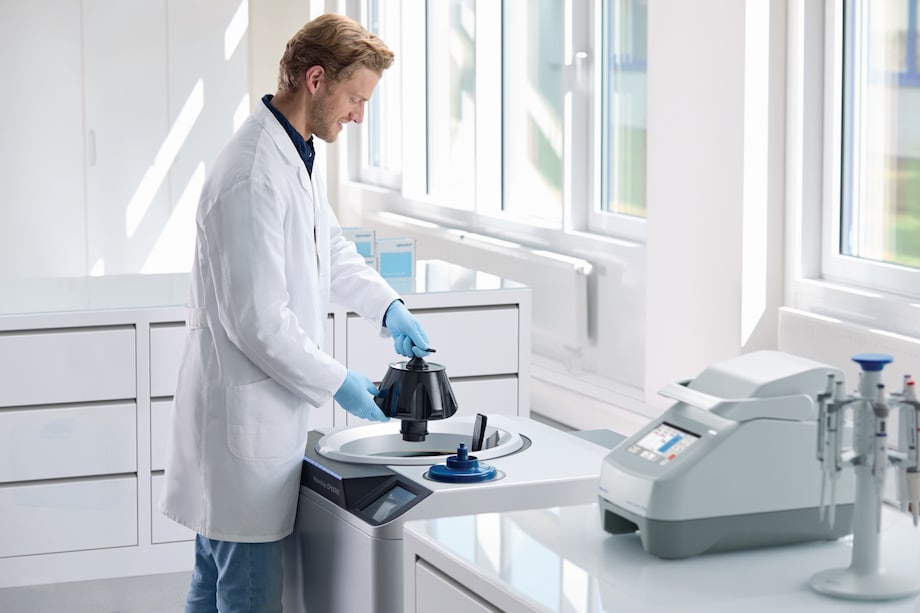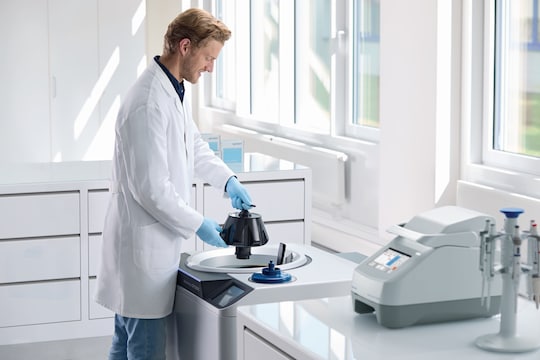 Tool-free rotor installation

The self-locking rotor system locks the rotor by centrifugal force, you can simply place the rotor on the drive shaft and that's it! No need to lock the rotor with a rotor key or push a button to release it.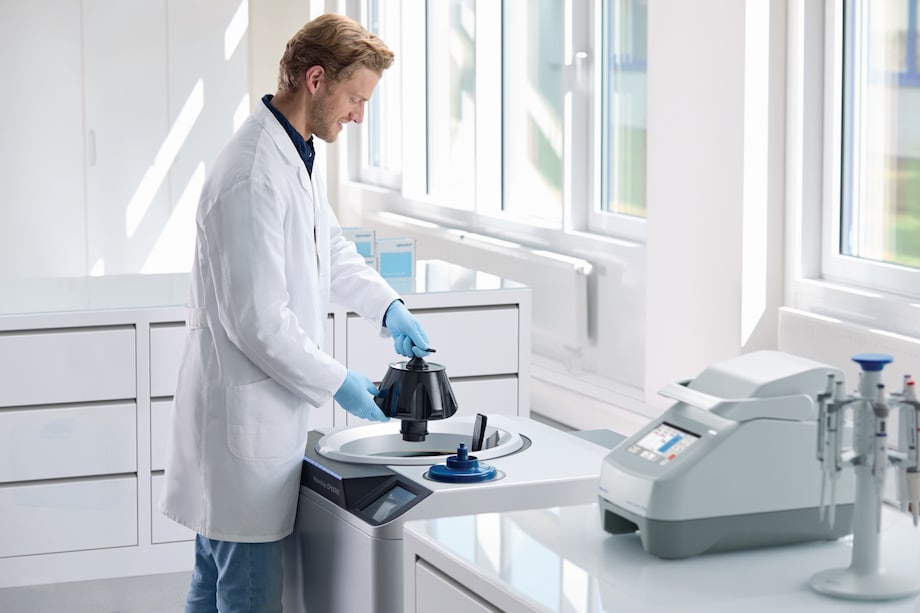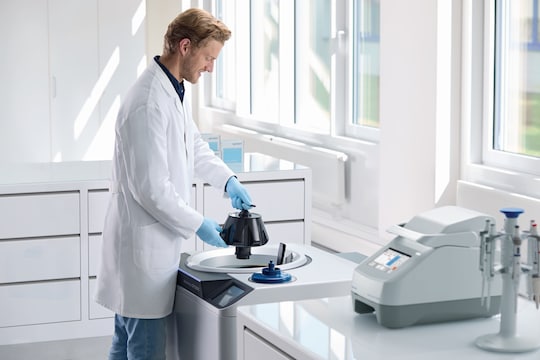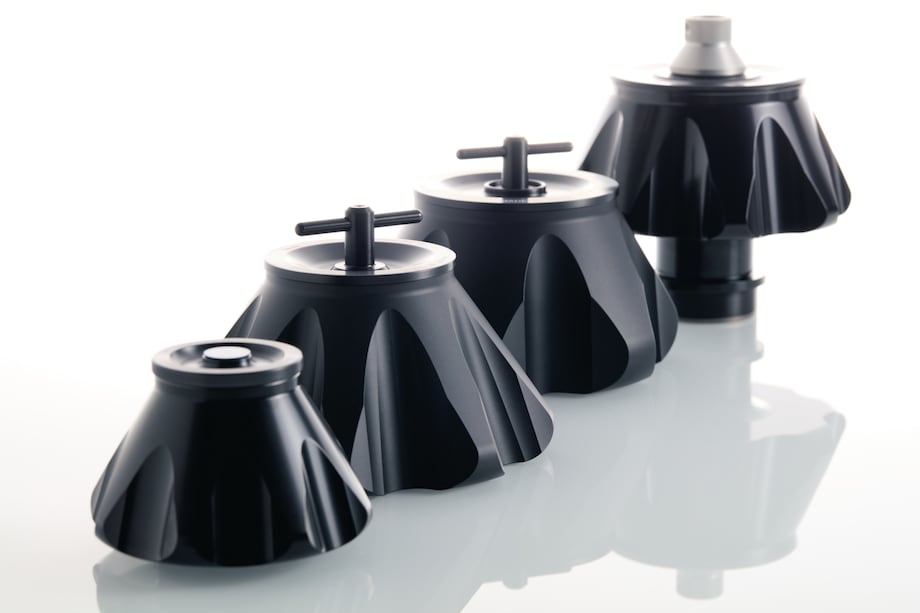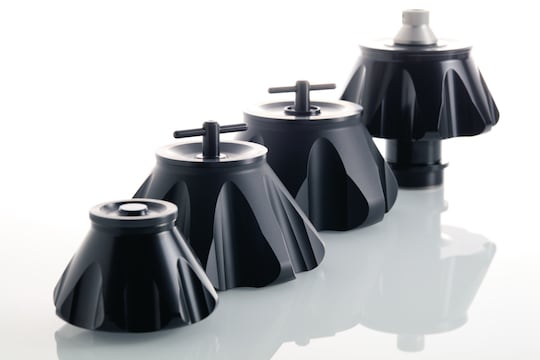 The easy choice

Finding the right rotor for your application can be quite tricky. Our comprehensive rotor and consumable portfolio matches your applications – and our sales force is always happy to help, too, to make your selection as easy as possible.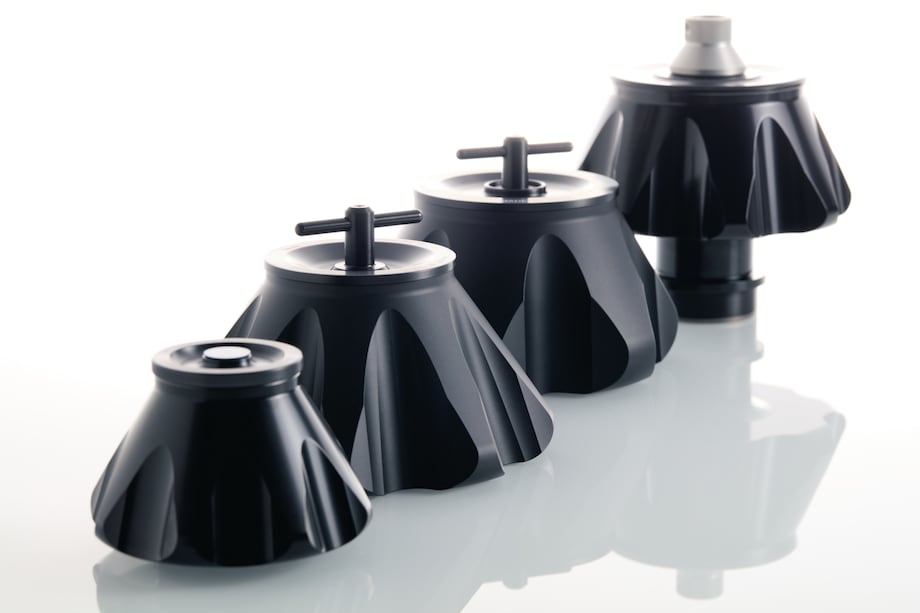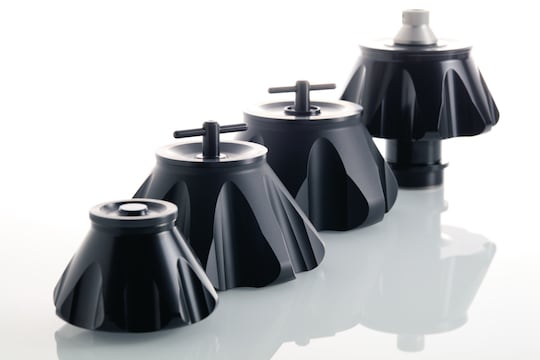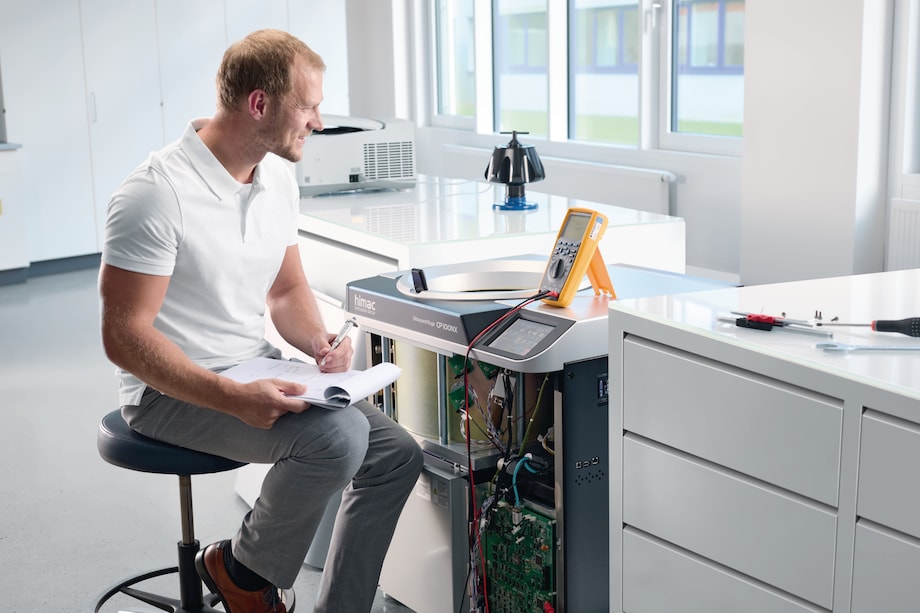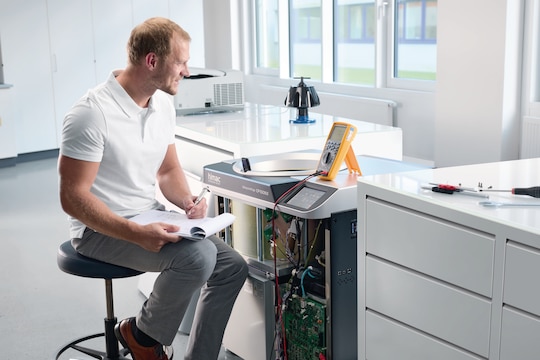 Your lab instruments in perfect order and qualified with Eppendorf Services
We are committed to providing reliable services and tools at your location. This includes a comprehensive range of carefully designed service solutions performed by our dedicated manufacturer-trained and certified Technical Service teams worldwide.
Learn more
!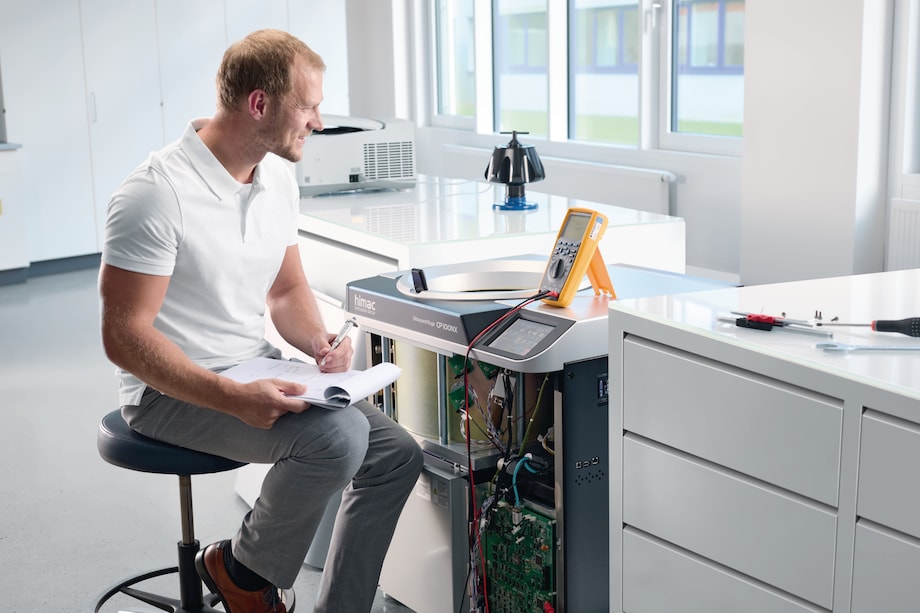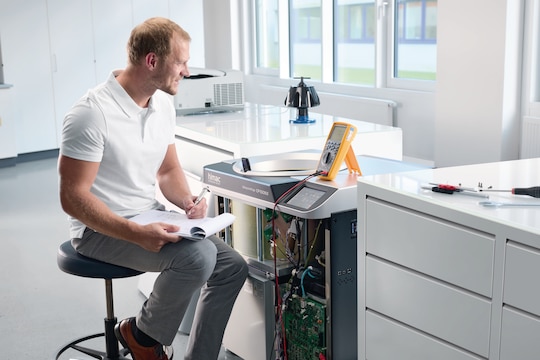 | Specifications | CP100NX | CP90NX | CP80NX |
| --- | --- | --- | --- |
Max. RCF

803,000 × g
700,000 × g
615,000 × g

Heat output

1 kW
1 kW
1 kW

Speed

1000 – 100000 rpm (100 rpm steps)
1000 – 90000 rpm (100 rpm steps)
1000 – 80000 rpm (100 rpm steps)

Max. capacity

6 x 230 mL
6 x 230 mL
6 x 230 mL

Number of programs

1000
1000
1000

Timer

from 1 min to 999 h 59 min (with 1 min increments) with HOLD function
from 1 min to 999 h 59 min (with 1 min increments) with HOLD function
from 1 min to 999 h 59 min (with 1 min increments) with HOLD function

Noise level

51 dB(A)
51 dB(A)
51 dB(A)

Interfaces

USB : 1xHost, 1xDevise / 1xLAN
USB : 1xHost, 1xDevise / 1xLAN
USB : 1xHost, 1xDevise / 1xLAN

Power supply

208 V, 50/60 Hz
208 V, 50/60 Hz
208 V, 50/60 Hz

Max. power consumption

1000 W
1000 W
1000 W

Dimensions (W × D × H)

790 × 690 × 880 mm / 31.1 × 27.1 × 34.6 in
790 × 690 × 880 mm / 31.1 × 27.1 × 34.6 in
790 × 690 × 880 mm / 31.1 × 27.1 × 34.6 in

Footprint (dimensions w/o front panel, WxD)

790 x 890 mm
790 x 890 mm
790 x 890 mm

Product weight

390 kg / 860 lb
390 kg / 860 lb
390 kg / 860 lb

Height (with open lid)

880 mm / 34.6 in
880 cm / 34.6 in
880 cm / 34.6 in

Cooling

refrigerated
refrigerated
refrigerated

Cooling system

Thermo-module cooling system (CFC/HCFC/HFC-free)
Thermo-module cooling system (CFC/HCFC/HFC-free)
Thermo-module cooling system (CFC/HCFC/HFC-free)

Temperature accuracy

±0.5 °C
±0.5 °C
±0.5 °C

Operating temperature

Ambient temperature for operation: 2 °C to 40 °C
Ambient temperature for performance guarantee: 10 °C to 30 °C
Ambient temperature for operation: 2 °C to 40 °C
Ambient temperature for performance guarantee: 10 °C to 30 °C
Ambient temperature for operation: 2 °C to 40 °C
Ambient temperature for performance guarantee: 10 °C to 30 °C

Acceleration/Deceleration mode

Acceleration: 10 modes
Deceleration: 11 modes (10 and coasting)
Acceleration: 10 modes
Deceleration: 11 modes (10 and coasting)
Acceleration: 10 modes
Deceleration: 11 modes (10 and coasting)

Keypad

6.5'' touch-sensitive color LCD panel
6.5'' touch-sensitive color LCD panel
6.5'' touch-sensitive color LCD panel

Power requirement

Single phase: AC200/208/220 V±10%, Max. 20 A (normally 8 A)
Single phase: AC230/240 V ±10%, Max. 16 A (normally 7 A)
Single phase: AC200/208/220 V±10%, Max. 20 A (normally 8 A)
Single phase: AC230/240 V ±10%, Max. 16 A (normally 7 A)
Single phase: AC200/208/220 V±10%, Max. 20 A (normally 8 A)
Single phase: AC230/240 V ±10%, Max. 16 A (normally 7 A)

Vacuum system

Oil rotary vacuum pump and oil diffusion pump
Oil rotary vacuum pump and oil diffusion pump
Oil rotary vacuum pump and oil diffusion pump

Rotor life management

Automatic Rotor Life Management for rotors with RLM adapter
Registered by serial number to the system for rotors with optical overspeed disk
Automatic Rotor Life Management for rotors with RLM adapter
Registered by serial number to the system for rotors with optical overspeed disk
Automatic Rotor Life Management for rotors with RLM adapter
Registered by serial number to the system for rotors with optical overspeed disk

Brake system

Regenerative braking (with energy recovery)
Regenerative braking (with energy recovery)
Regenerative braking (with energy recovery)
Maximum centrifugation speeds of 803,000 x g (100,000 rpm in Centrifuge CP100NX with Rotor P100AT2)
Maximum capacity of 1,380 mL (6 x 230 mL bottles in Rotor P21A2)
RLM System and Rotor ID detection for an extended rotor lifetime
Quiet operation (<51 dB[A]) to improve your work environment
Easy sample balancing by visual check (max. difference of 5 mm in all tubes and bottles)1)
Large 6.5-inch touch display with intuitive operation (11 languages)
Remote operation and monitoring with mobile phone and optional log management software
Low table height with smooth sliding door for easy loading and unloading of centrifuge and rotor
Front-mounted LED status bar shows operating status at a glance and from the distance
Biosafety option available (micro filter modification at factory or on-site)
Downloads: Ultracentrifuge CP-NX Series