text.skipToContent
text.skipToNavigation
You are about to leave this site.
---
Please be aware that your current cart is not saved yet and cannot be restored on the new site nor when you come back. If you want to save your cart please login in into your account.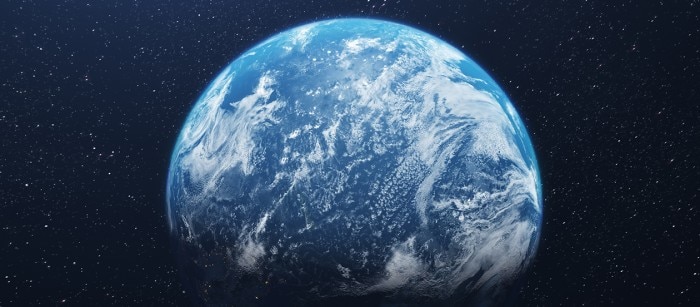 Interview: What Makes Research in Space so Significant for Us on Earth?
Lab Academy
The ISS is the largest and most advanced workshop that has ever floated in space. A large part of astronauts' daily work consists of conducting experiments that could have a practical use for life on Earth. In addition to high-tech instruments, also quite everyday laboratory equipment, such as pipettes, are used. Although the everyday life of scientists in space is clearly different from that of us on Earth, we can learn a lot from them in terms of clever ergonomics, logistics and accurate planning.
This is what we talked about with Ulrike Gast, Ph.D. – an application specialist for liquid handling and pipette calibration service as well as a "space expert" at Eppendorf AG. "I'm no astronaut, of course – even though that was actually one of my career aspirations when I was young," says Ulrike Gast, laughing. "However, being a competitive athlete, I had absolutely no chance of being chosen because of being physically too well trained. I have never seen Earth from the ISS and I have never felt microgravity. My father, though, being a professor at the Technical University of Hamburg, had an experiment on the D1 mission. That was the time before the ISS existed and where experiments were done aboard space shuttles. I grew up with the dimension of 'space' and with names like Thomas Reiter, Reinhard Furrer, Ernst Messerschmid and so on."
It is always about discovering new things

After studying biology in Hamburg and Prague, she graduated in Botanics and completed her Ph.D. at the University of Tübingen.
In 2006, Ulrike Gast started working for Eppendorf. Since then, she's been helping customers with their questions regarding liquid handling products and workflows as well as giving trainings about correct pipetting or quality management. "I'm learning a lot from our customers and relay these insights to the R&D departments in order to improve our products corresponding to the users' needs."
Besides that, she has supported several Eppendorf pipette calibration services in their accreditation processes all over the world: She has been a member of the
international technical committee of DKD
, an official body for calibration solutions. "Some colleagues already call me La Pipetta," she says, smiling. Currently, she is working on "some exciting liquid handling
product launches
. I cannot wait to see our customers' opinion about these new solutions."
Back to space: Astronaut researches with Eppendorf pipette
"In addition to my personal interest in research in space, Eppendorf AG also has a close connection to that topic," Gast says. "When Alexander Gerst was working on the ISS, he
twittered a picture
of himself filling up a
96-well plate
– using an
Eppendorf air-cushion pipette
."
"That really was an exciting moment – to see our products used in space," she says enthusiastically. "I mean, many of us have been working with these
pipettes,
tips
and
tubes
since the time we were students. In a 'wet lab,' these are items that you employ every day. And now you see them being used in an environment that could not be any more different to ours – amazing!"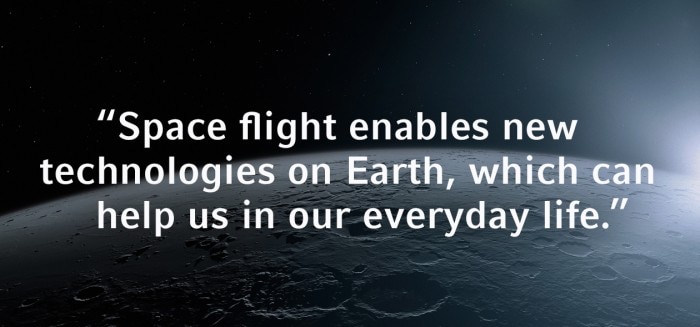 She mentions that her customers were also curious: "They wanted to know why it was possible to use
air-cushion pipettes
like the Research plus in space. We decided to dig deeper into this," adding that "we can learn so much from what happens in space. Space flight enables new technologies on Earth, which can help us in our everyday life. Our car navigation systems, for instance, would not exist without space technology."
Gast then goes on: "For those people working in laboratories, another example might be even more fascinating: One of the high-performance plastics which play a role in aerospace is
polyether ether ketone
(PEEK). It is very expensive but much lighter than metal. And it has excellent mechanical and physical properties. In short: It is very durable, even under the harsh conditions in space and the extreme mechanical stresses of space flight. Guess what? Eppendorf makes use of PEEK in pipettes – ensuring durability of those parts which are compensating pressure."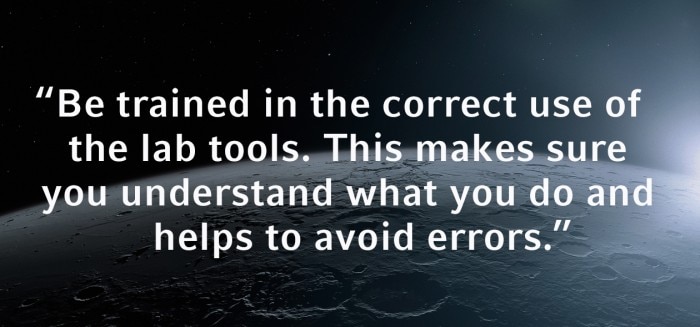 What can we learn from space – for our home planet?

"Wow, this is a big question and I could certainly talk about that for quite a while," Ulrike Gast says. "Let me give you a short example, though, which may help to create a bigger picture: Many attendees of my seminars (on Earth) are surprised when they understand how many errors can be committed while using air-cushion pipettes – and that those errors have a direct impact on the pipetting result. Small things such as a different holding angle or the use of pipette tips from a different manufacturer can cause problems in reproducing the same results in different labs or by different persons. On the ISS, there is no time or money to repeat an experiment several times. You can find heaps of videos and pictures on the internet showing astronauts working on biological experiments. They all have one thing in common: They are using pipettes and
tips from one manufacturer
. This ensures that the pipette is correctly adjusted to the tip and that you get the best possible results. What can we learn from this? Be trained in the correct use of the lab tools. This makes sure you understand what you do and helps to avoid errors."

Microgravity and other challenges for scientists in space

"The main difference between our Earth and space is of course the microgravity. If not taped to a surface, all non-liquid things literally fly away. Imagine you want to write something down into your laboratory book – but every time you put that book aside, it gets lifted up by the air flow of the air conditioning. I feel this is something you have to get used to. But this is not the only challenge.
The Italian astronaut Luca Parmitano once said: "There is not much space in space." What he means is the fact that the ISS is quite a small habitat. Due to the vacuum in space, life is only possible within the pressurized modules. And this diminishes the endless space to a few cubic meters. Accordingly, every inch of the ISS is in use – at least for storage (experimental materials as well as food, clothes and garbage). For six astronauts, it is a very limited space for living, working, storage and training. The room concept and the work organization are therefore very important: keep the things you need often within your reach – and those that you do not use as often, further away. Here you can find an infographic about gripping ranges of a lab space, which also include ergonomic aspects. The good team work of the astronauts is based on the fact that everybody aboard the ISS has a certain discipline and complies with the rules.
Further challenges are certainly the time pressure and logistics (with delivery only once every few months)." She pauses and smiles. "And maybe the availability of chocolate…"
Thank you very much, Ulrike Gast, for expanding our horizons with this exciting interview.