text.skipToContent
text.skipToNavigation
You are about to leave this site.
---
Please be aware that your current cart is not saved yet and cannot be restored on the new site nor when you come back. If you want to save your cart please login in into your account.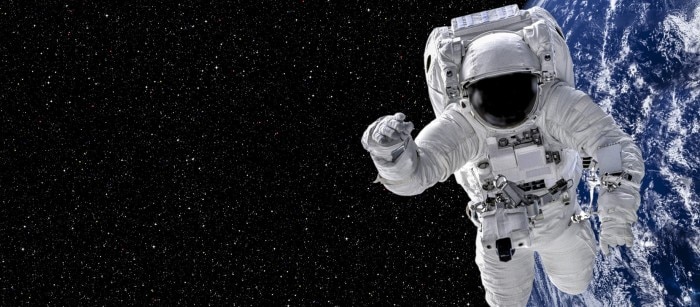 Reproducibility, Replicability, Repeatability
Lab Academy
Pharma

Maintenance & Calibration

Pipetting & Dispensing

countonit

Reproducibility

Automation

Essay
For science in space, as in general, the factors of reproducibility, replicability and repeatability are essential to ensure the quality of the results. Since experiments in space cannot be repeated indefinitely and multi-centre studies are not possible, astronauts must work with special care to avoid errors that would otherwise occur in comparable studies. We explain how Eppendorf products and services can help to improve the quality of results – and how laboratories on Earth benefit from this.
As astronauts are working under unique conditions, it is extremely important for them to eliminate all avoidable sources of error. After all, there are no other working groups that could specify, verify or falsify their results. Thus, whenever you have to solely rely on your results, it is most crucial to minimize all interfering influences with care, mindfulness and good aseptic techniques, supported by the right choice of equipment, which can make a huge difference.


Pipetting is the crucial skill
Pipettes are tools widely used in almost any laboratory. Thus, training in pipetting techniques is an important step for anybody wanting to work in a scientific lab – in orbit or on Earth. This includes the consideration of whether the chosen liquid handling system is suitable for the intended task at all, choosing the correct device/tip combination, knowing how deep and at what angle to immerse the tip into the liquid, how to prewet the tip to equilibrate air cushion to liquid, how to discharge correctly by using the adhesion force – which is crucial in zero gravity – and practicing forward and reverse pipetting techniques. Mastering pipetting techniques at the highest level is not only essential in space. Eppendorf supports researchers and producers in major regions with training programs.


Quality means reliability
Apart from staff training, the equipment used is also important, i.e. the pipette tips. To ensure the best quality results, pipette tips must not exceed permissible error tolerances when autoclaved, since autoclaving is a standard procedure in preparation for space missions. Factors like tip shape, material, and production quality determine the accuracy of the pipetting system and the reproducibility of results. System providers like Eppendorf manufacture a pipetting system rather than only single parts of it. They contribute in particular to the reproducibility of test results, often unnoticed but nevertheless very valuable:
ISO 8655 regards the pipette and tip to be a system. Thus, the use of other pipette tips than recommended by the pipette manufacturer constitutes a breach of the system. The standard further stipulates that when using alternative tips, the manufacturer's declaration or certificate of conformity does not apply.

Since Eppendorf manufactures pipetting systems that must be calibrated according to ISO 8655, they have to produce tips that - regardless of the batch - are consistently of the same high quality. Otherwise the pipettes would not pass their own internal production controls. Manufacturers of alternative tips do not have to meet this obligation. In order to minimize production costs, they are free to choose the level of quality and, for example, set the maintenance cycles of the tools as broadly as just permissible. System providers, on the other hand, are driven to ensure tight production tolerances complying in pipette tips regardless of batch. This ensures the system is consistently within stated error limits, which is crucial for unique working environments like the International Space Station or laboratories of the highest security level, as researchers here have to rely on reproducibility, replicability, and repeatability even more.


Special quests
When working with challenging liquids like volatiles (i.e. ethanol, acetone), aerosol building infectious or toxic specimens, dense or viscous liquids (i.e. glycerol, oil), or detergents, positive displacement devices like the Multipette®, multiple dispenser, are generally the best choice. In situations where no positive displacement devices are available, but only air-cushion pipettes, special pipetting techniques become essential and it is important to know how to properly handle this kind of pipette. Detergents can also be accurately dispensed with air-cushion pipettes when using LoRetention Tips. These are specially designed for dispensing detergents.

Pipettes and electronic dosing systems have optimal fields of application due to their design, but also physical limits in their application. On the one hand, a high-precision device with high-quality tips is necessary to meet the highest demands for precision and accuracy. On the other hand, the operation also requires practical skills, correct handling, and purity of the system. Working with particularly challenging liquids in air-cushion pipettes makes the adjustment of the dosing systems especially important.

How to avoid human errors
Even if there are no feasible alternative to perfectly trained astronauts in the space laboratory due to physical limitations as well as size, volume, and weight issues, automated liquid handling systems like pipetting workstations or robots provide for laboratories on the planet's surface a lot of advantages regarding the quality of results. They perform the programmed transfer of liquid volumes very precisely and have additional capabilities like mixing by pipetting, temperature incubation, or magnetic/vacuum separation. Other assets of automation are versatility, throughput, accuracy and precision, sample tracking, contamination prevention, personnel protection and, most important: reproducibility, replicability and repeatability.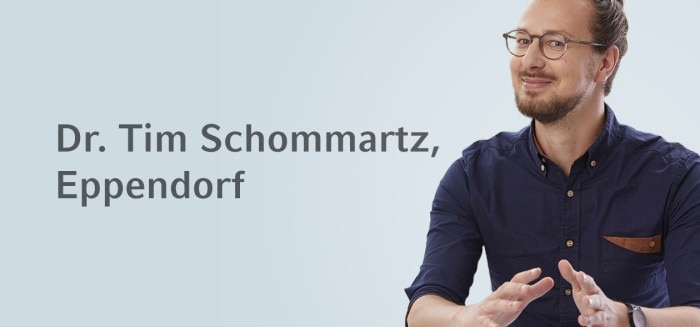 Tim: "I would assume that no laboratory on earth can compete with the view astronauts have when performing their experiments in the orbit. However, a huge advantage we have in our labs down here, is that we have the option to automate most of the liquid handling tasks or even whole workflows. This does not only allow for higher throughputs, it also helps to standardize processes and can drastically increase the reproducibility of results. Tedious or very error-prone tasks can be given to the robot. And with a lot of pipetting robots easily fitting a bench top, it is much easier to get your lab automated than fly into space."