text.skipToContent
text.skipToNavigation
You are about to leave this site.
---
Please be aware that your current cart is not saved yet and cannot be restored on the new site nor when you come back. If you want to save your cart please login in into your account.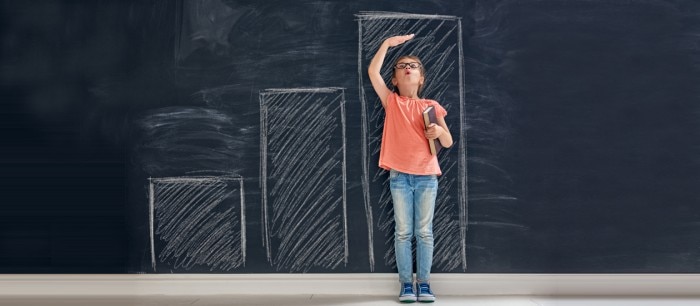 Footprint Versus Efficiency
Lab Academy
Freezers & Accessories

Storage
ULT freezers are available as upright freezer or chest freezers. Both design have pros and cons.
Energy per cooled liter
Energy-wise, chest freezers are the most economical type of freezers. Since they have sidewall insulation and are opened from the top, chest freezers can maintain their cold temperatures very well. Opening from the top reduces energy consumption per volume, especially when opening and closing the outer door of the unit on a regular basis. Less energy is lost when opening the outer door of a chest freezer compared to an upright freezer as no cold can literally fall out of the freezer.
Based on consumption values, this can be as the following:
The 570 L upright freezer needs 13.3 Wh/ day and liter of cooled volume whereas the 660 L chest freezer needs 12.3 Wh/ day and liter of cooled volume. Both units have similar wall insulation based on PU-foam and vacuum insulation panels as well as green cooling liquids.


Door gaskets
A far lower but more long-term loss of cold air is the door gasket – which is always the weakest point of a ULT freezer's insulation. As chest freezers have no vertical opening, no cold can leave the freezer via the gaskets as in an upright freezer.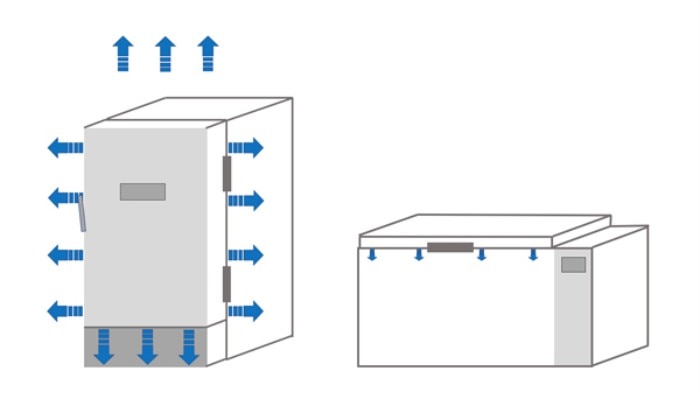 Footprint
However, a chest model has a much bigger footprint than an upright freezer. The mentioned 570 L upright freezer has a net footprint of 0.87 m2 whereas the 660 L chest freezer needs 1.75 m2 as free space. Space-wise, you can store two upright freezers instead of one chest freezer. Additionally, the space above a chest freezer can not be used for storage shelves as the chest freezer door needs an opening height of nearly 90 cm.
When adding the recommended ventilation distance of 15 cm for the left, right, and back side, the upright freezer should be planned with a footprint of 1.33 m2 compared to 2.34 m2 for the chest freezer.


Transportation
Transport into the building and within the building itself is more complicated for a chest freezer compared to upright freezers. Many lifts and narrow corridors do not fit for 2 m x 0.9 m boxes. - And despite all hopes, a 85 cm freezer will never fit through a 84.5 cm door frame, that is a principle…