text.skipToContent
text.skipToNavigation
You are about to leave this site.
---
Please be aware that your current cart is not saved yet and cannot be restored on the new site nor when you come back. If you want to save your cart please login in into your account.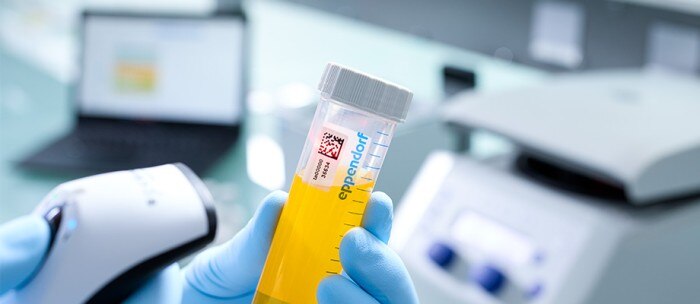 Identify Your Samples: Eppendorf SafeCode System
JAN-HENDRIK BEBERMEIER Lab Academy
Pharma

Microbiology

Digital Lab Solutions

Storage

BioNews article
The documentation of experiments and processes is becoming ever more important. It is a deciding factor for reliable results, and thus the success of your laboratory. For unambiguous sample identification, as well as process tracking, all samples must be clearly labeled, above all. All laboratories absolutely agree on this point – however, in reality, one continues to come across vessels with very different levels of quality when it comes to identification. A clear case for the SafeCode System!
This article appeared first in BioNews, Eppendorf's customer magazine since 1993.

Do you remember the last time you labeled 20 vessels manually? The first few tubes looked acceptable, but eventually, cooperation between your handwriting, the pen, and the smooth surface of the tube began to falter. You may have been able to read your artwork – but only you.

The nerd in the lab next door printed all their labels on paper, cut them out with scissors, and affixed them to the tubes with transparent tape. It looked perfect, but it took forever.

Isn't there another – better – way?
Reliable labeling of your high-quality samples is crucial for secure identification and – last, but not least – reliable results. Illegible sample labels have now become a problem of the past. Barcodes allow quick, unambiguous sample identification and sample tracking. Eppendorf offers you prelabeled standard consumables for immediate use. Your samples are turning digital.

The SafeCode System
The SafeCode System for Eppendorf consumables is based on multi-level coding for secure sample identification. The pre-defined 2D data matrix code is supplemented with a clear coding of the same information.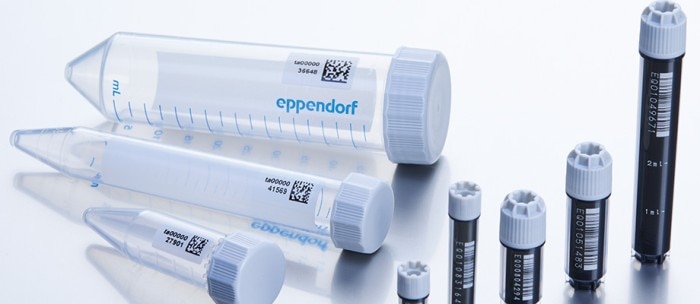 The data matrix code is read using a barcode scanner; the corresponding ID is transferred and then saved in your digital laboratory notebook, for example, the eLabNext software.
All saved data are combined with the sample ID and their respective sample description. SafeCode is available for a series of cryostorage vials and for 5 mL, 15 mL, and 50 mL tubes.
What about documentation?
For the purpose of certification and documentation, more and more users must save and retain all information. For vials with SafeCode, we make the information that is relevant to your process documentation available online in a "dataport". Using the respective individual code of the vial, you can retrieve the following information here:
Lot number
Order number
Certificates
Drawings
This information can be exported manually to local databases, or it can be transferred automatically to sample management software – for example, Eppendorf eLabNext.