text.skipToContent
text.skipToNavigation
You are about to leave this site.
---
Please be aware that your current cart is not saved yet and cannot be restored on the new site nor when you come back. If you want to save your cart please login in into your account.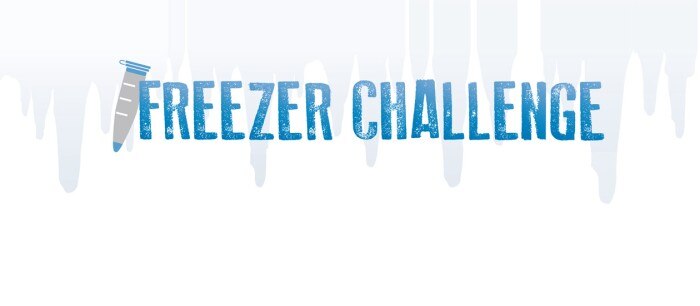 International Freezer Challenge 2019: Optimizing Your Cold Storage Practices?
Lab Academy
Freezers & Accessories

Sustainability

Storage

Essay
-80 °C are needed for storage of many high-value samples – how can the usage of ULT freezers be optimized?
The International Institute for Sustainable Laboratories (I2SL) and My Green Lab have partnered again to reward the best concept to improve cold storage regarding sustainability: The Freezer Challenge 2019. It's easy to participate - ULT freezer users are invited to compete with colleagues from around the globe.
The users can earn points by taking actions from Good Management Practices, Temperature Tuning, and other areas, as well as for sharing information about best practices. More in detail, this can include e.g.
Good Management Practices

Defrosting freezers
Cleaning out freezers and refrigerators
Inventorying samples
Storing samples at high density
Temperature Tuning

Adjusting the set point of ultra-low temperature freezers
Storing samples at appropriate temperatures
Retirements and Upgrades

Retiring old refrigeration units
Replacing older refrigeration units with energy-efficient units
Cutting-Edge Practices

Sharing refrigeration space with a colleague
Barcoding samples
Trying/ adopting room-temperature sample storage
Awards will be given to those who have done the most to save energy and improve their sample storage. Deadline is mid of May 2019.
The award will be granted mid of October at the I2SL meeting in Denver, Colorado.
The concept is supported by EGNATON, the European Society for sustainable lab technologies. EGNATON will reward the three best Europe-based teams as addition to the International Award.
More information in the Freezer Challenge 2019 at
https://www.freezerchallenge.org/
Further information available at:
https://www.mygreenlab.org/
http://www.egnaton.com/en/Home.aspx
http://www.i2sl.org/