text.skipToContent
text.skipToNavigation
You are about to leave this site.
---
Please be aware that your current cart is not saved yet and cannot be restored on the new site nor when you come back. If you want to save your cart please login in into your account.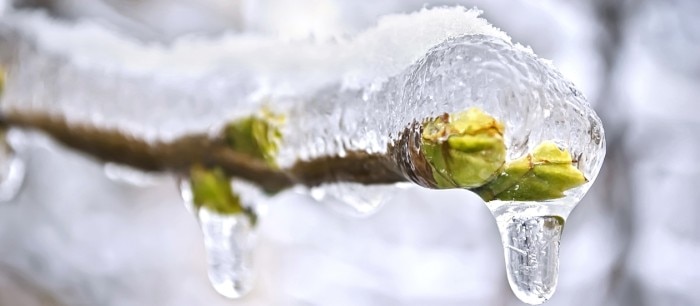 Clean and secure cell thawing
Lab Academy
Molecular Biology

Cell Biology

Mixers & Shakers

Cell Culture

Stem Cells

Reproducibility

Essay
Thawing cells is a daily business in cell culture and microbiology labs. Usually a water bath is used for this task but it makes sense to think about new method and cleaner options. A clean way to thaw cell lines and bottled medium is to use a thermal block on a thermal mixer. We compared both methods and show the advantages of rethinking your cell thawing.
The water bath is currently the standard for thawing cell lines. It is in most laboratories and is always heated to 37 °C. The flexibility to use many different laboratory vessels, including larger bottles, is undisputed. However, it also has some disadvantages for the user and the cells. Continuous operation of the water bath, often with the lid open, because large vessels are being heated with the medium, leads to high energy consumption. In addition, the use of chemicals to disinfect the water is controversial. However, if these are not used, there is a risk of contamination. Water splashes when inserting and removing vessels can thus contaminate other vessels. Every vessel gets wet and must be dried and disinfected before it can be used in the sterile bench. The user's hands can also get wet and must be properly dried and disinfected. Gloves should be changed after removing vessels. In addition, the cleaning of a water bath is expensive. During this time, it cannot be used. Depending on the model, the subsequent warm-up time is a few minutes to an hour or longer.

We compared the two methods of thawing in a water bath and in the Eppendorf
SmartBlock™ cryo thaw
with various cell lines and presented the results in performance sheets. HEK293, CHO-K1, S16, episomal human iPSC and mono-allelic mEGFP-tagged TOMM20 WTC hiPSC cells were used. All tests showed comparable or better cell viability than the water bath after the thawing process. The deviations of the mean value of the cell viability were mostly lower when using the SmartBlock cryo thaw than when using the water bath. In the case of mono-allelic mEGFP-tagged TOMM20 WTC hiPS cells, pluripotency could also be detected after 4 successful passages after the thawing process in the Eppendorf
ThermoMixer® C
with Eppendorf SmartBlock cryo thaw.
The optimized thawing program of the Eppendorf ThermoMixer C with the SmartBlock cryo thaw thaws 1-2 mL of cells frozen at -80 °C within 3-4 minutes with up to 100% cell viability with minimal shaking movements (500 rpm). The program is reproducible, is not subject to temperature fluctuations and is energetically favorable due to the overall speed. The risk of contamination is minimized as each tube thaws dry in its own well. The Eppendorf SmartBlock cryo thaw allows the use of up to 24 cryo vessels at the same time. In this way, several users can safely thaw their cells at the same time. In addition, the
ThermoTop™
can be used to heat the samples from above to avoid condensation. Thus, the concentration of ingredients in the medium remains the same.
If necessary, the SmartBlock Cryo thaw can be cleaned very easily with disinfectant and after a few minutes it is ready for use again.
Medium can be transferred to 15, 25, or 50 mL conical tubes and heated in an appropriate thermoblock. This means that only the amount that is actually required is defrosted. The risk of contamination is also reduced here compared to using the entire bottle and less medium is disposed of.
In summary, it can be said that reproducible, clean thawing of medium and cells with excellent cell viability in a thermomixer is possible and recommended. It simplifies and accelerates everyday laboratory work.