text.skipToContent
text.skipToNavigation
You are about to leave this site.
---
Please be aware that your current cart is not saved yet and cannot be restored on the new site nor when you come back. If you want to save your cart please login in into your account.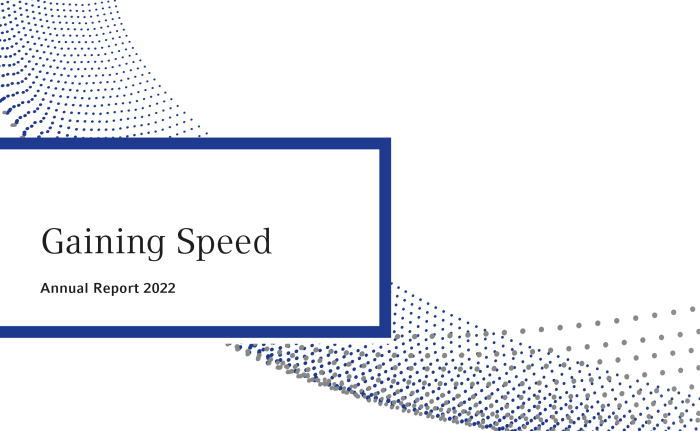 Eppendorf: Sales grow to 1.23 billion euros
news
In the past fiscal year 2022, the glob-ally operating Eppendorf Group recorded an increase in consolidated rev-enue to 1.23 billion euros (previous year: 1.1 billion euros). This corre-sponds to an increase of 12.1 percent (previous year: 13.8 percent). Oper-ating profit amounted to 225.6 million euros (previous year: 272 million euros), with an EBIT margin of 18.3 percent (previous year: 24.7 percent).
"The past fiscal year 2022 was very challenging yet successful for Eppendorf," summed up the two Co-CEOs of Eppendorf SE, Eva van Pelt and Dr. Peter Fruhstorfer. "The increase in revenue to 1.23 billion euros is remarkable because we were confronted with numerous challenges such as Russia's attack on Ukraine, the energy crisis, increasing protectionism worldwide, disrupted supply chains, and rising inflation rates in numerous countries," Eva van Pelt further explained. "These challenges were handled in an outstanding manner by the Group's more than 5,000 employees worldwide. They played a major part in making this success possible," added Dr. Peter Fruhstorfer. It is also thanks to their efforts, that all the company's product groups developed posi-tively.
Largely positive business development
The Bioprocess business unit was particularly successful, generating sales of more than 100 million euros for the first time in 2022. The business division Separation & Instrumentation also performed well, with sales up 14.1 percent compared to the previous year, as did Liquid Handling, which grew by 14.0 percent. The market regions also developed positively for the most part in the past fiscal year. Sales in the market region China grew by 27.6 percent compared to the previous year, despite the restrictions imposed by corona lockdowns in major cities such as Shanghai, some of which lasted several weeks. The market regions Americas and Asia/Pacific/Africa (APA) achieved sales growth of 26.1 percent and 10.4 percent respectively. In the market region Europe, which was particularly hard hit by the Ukraine war and its ef-fects, sales declined by 5.7 percent. This is primarily attributable to a normalization of customer demand, which was to be expected after the Corona-re-lated very strong sales years of 2020 and 2021.
Focus 2022: "Local for local" for stable supply chains and greater sustainability
In addition to the further development of the company's organizational struc-ture, the focus in the year under review was on numerous decisions that will ensure Eppendorf's future success.
"In the past year, we continuously invested in the expansion of our interna-tional infrastructure. The focus was on new sales and service locations world-wide, new logistics sites, for example in Singapore and Enfield, USA, as well as the further expansion of our production capacities," Eva van Pelt summarized. "With the acquisition of a production site in Wismar, Eppendorf has once again demonstrated its commitment to Germany as a production location. By building a high-tech plant for laboratory consumables, Eppendorf is strengthening one of its core businesses and stabilizing strained supply chains through local value creation," explained Dr. Peter Fruhstorfer. The establishment of a production site for centrifuges in Shanghai, China, also helps Eppendorf to minimize logistics and transport costs, he added. "This also pays off for Eppendorf's ambitious sustainability strategy," Eva van Pelt added. After all, she said, the company has voluntarily committed to being climate-neutral by 2028. In addition, the new site in China ensures that local protectionist tendencies are counteracted, Eva van Pelt added.
In 2022, Eppendorf invested disproportionately in research and development to be able to meet its premium standards and the increasing demands of its customers in the future. To this end, the company's innovative strength was consistently expanded in the year under review, with a focus on product de-velopment and digitalization. The market launch of the first sustainable tubes/consumables with direct sample contact was a visible success. The so-called biobased tubes consist of plastic granulate that are not produced from petroleum, but from organic material derived from food industry residues. Overall, Eppendorf increased its research and development budget by 17.8 percent to 76 million euros in the year under review.
Outlook 2023
Eppendorf is confronted with major challenges due to the increased economic uncertainties. Contrary to general forecasts, the corporate group remains optimistic for the full year 2023 and expects a positive global economic climate. The Management Board anticipates a weaker, but overall stable development of demand for Eppendorf products and thus further profitable growth for the Group. Despite the unchanged highly strained situation of the supply chains as well as significantly higher material and energy costs, Eppendorf expects sales growth in the single-digit percentage range for 2023.
The Annual Report 2022 of Eppendorf SE is available at: https://corporate.ep-pendorf.com/en/company/annual-report/

About Eppendorf
Eppendorf is a leading life science company that develops, produces and distributes systems for use in laboratories around the world. Divided into the business units Liquid Handling, Consumables, Separation & Instrumentation, and Bioprocess, the product portfolio includes, for example, pipettes, pipette tips, centrifuges, mixers, and ULT freezers. In addition, Eppen-dorf offers a wide range of high-quality consumables and solutions for digital laboratory pro-cesses. The Eppendorf Innovation Company (EpIC) division identifies and develops entirely new, future-oriented business opportunities for the Eppendorf group.
Eppendorf products are used in academic or industrial research laboratories, for example in companies in the pharmaceutical, biotech, chemical, and food industries. But Eppendorf products are also used in clinical or environmental analysis laboratories, in forensics, and in industrial laboratories for process analysis, production, and quality assurance.
Eppendorf has been active since 1945, is headquartered in Hamburg, and employs more than 5,000 people worldwide. The Group generated total sales of 1.23 billion euros in 2022 and has subsidiaries with employees in 33 countries. In addition, Eppendorf is represented by sales partners on all continents and in all important markets.

Press contact:

Dr. Ralph Esper
Eppendorf SE
Barkhausenweg 1
22339 Hamburg, GermanyTel.: +49 40 538 01-195
Mobil: +49 170 79 80 778
Mail:
esper.r@eppendorf.de