text.skipToContent
text.skipToNavigation
You are about to leave this site.
---
Please be aware that your current cart is not saved yet and cannot be restored on the new site nor when you come back. If you want to save your cart please login in into your account.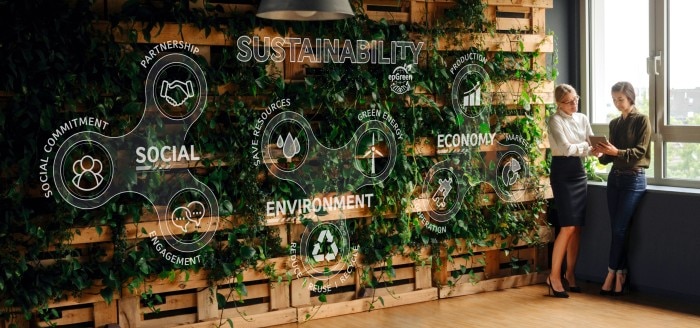 Sustainability in the Lab Concerns Us All
Jan-Hendrik Bebermeier Lab Academy
Sustainability

Lab Routine

Efficiency

Storage

BioNews article
Whenever the topic of sustainability comes up in the scientific community, there are many issues to consider. Energy-guzzling ULT freezers, containers with biological, chemical, or radioactive waste, large bags of used plastic tips and tubes are just some examples. In addition, lab employees are facing packaging materials, noisy instruments or devices with unergonomic handling, 24/7 science jobs, fixed-term job contracts, and limited budgets. The topic of sustainability in the laboratory has many facets.
Sustainability is becoming more and more important in public life. Wherever we interact in our personal area, there is a growing number of sustainability topics. The same holds true for our interaction with you, our customers in the labs worldwide.

Whereas just a few years ago the topic of sustainability was mainly driven by dedicated employees in academic institutes and research-based companies, there has been a noticeable change for some time now. Purchasing departments as well as procurement systems request information and we see a growing interest in Eppendorf and our approach to sustainability.


Retrospect
In 2009, our centrifuge team started a green sustainability project. We found that a new centrifuge provided a far higher energy saving than expected. To obtain reliable data, standardized runs were developed, and measurements were performed. We were proud of the results. But the concept came too early: energy efficiency in the laboratory was not yet the focus at that time.


Change is here
Meanwhile, more and more customers expect sustainability facts about our products. For our freezer team, this has been daily business for years as lower power consumption and green cooling liquids are of high interest. In respect to consumables, the new disposable racks for pipette tips enable material savings of up to 35 %. Internal projects for further improvements and recycling of materials have started.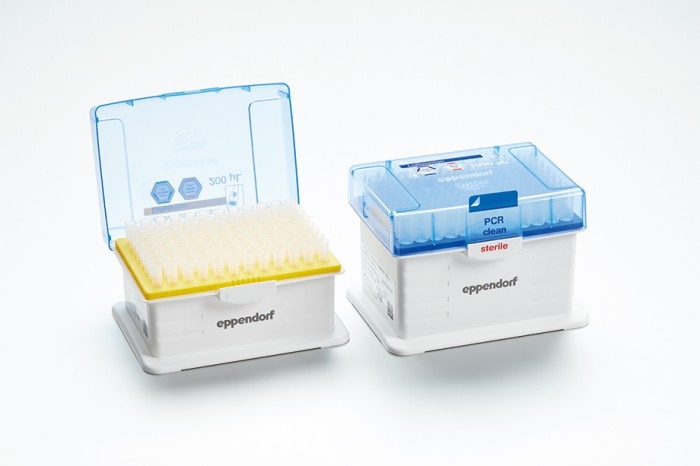 How far can we go?
Despite all needs for improved sustainability, there is a special situation in the lab: the safety of the employees, combined with safety for the samples, is the focus, embraced by sustainable progress. Single-use tubes and tips are mandatory in many labs due to purity and risk of samples; however, this generates a lot of plastic waste.

Despite good ideas, this plastic waste still cannot be recycled efficiently, e.g. due to regulatory requirements for biological, chemical, or radioactive hazards.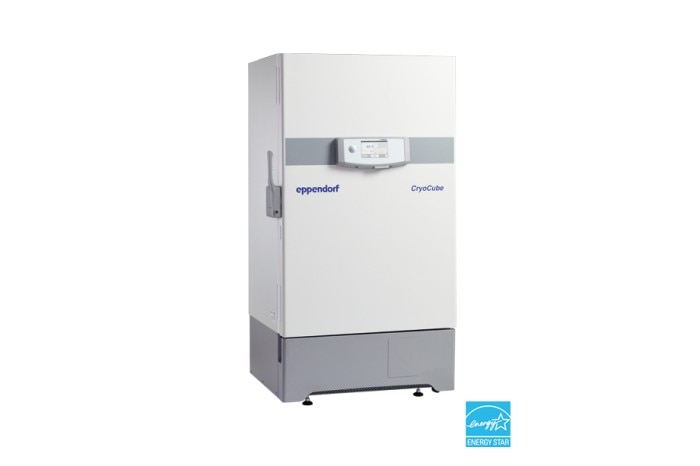 The safety of valuable samples is always our top priority. For example, the set temperature for centrifuging sensitive RNA samples must be maintained accurately throughout the process to ensure data reliability and reproducibility. Slow recovery of an ULT freezer after door opening may save energy but you are putting 50,000 high-value samples at risk.
The use of new, innovative technologies can optimize both resource consumption during production and power consumption during use. Even small improvements optimize the longevity of devices and thus contribute to greater sustainability.


Beyond green
The green idea may be the most familiar, but in fact sustainability encompasses many environmental, social, and economic factors.
At Eppendorf, we consider the entire supply chain and define our impact on sustainability in areas such as climate change and the use of natural resources, social compliance, and human well-being, as well as with regard to data security and our role as responsible citizens in society.

This consideration begins before the product; it encompasses Eppendorf as an employer as well as a customer vis-à-vis our suppliers. Thus, our own Code of Conduct sets the bar for both employees and our supply chain. Our social behavior includes treating each other with respect, respecting the intellectual property of others, sticking to facts, and making ourselves reliable partners for our counterparts. These expectations are clearly defined and subject to continuous improvement and learning.

The optimization of our product design for improved ergonomic handling began in the 1970s. Today, the PhysioCare Concept® implemented in all Eppendorf products supports the well-being of our users.


Sustainability: an on-going journey
Science is based on facts. Statements such as "Our product is more sustainable compared to others" are questioned by researchers in many ways. Analyzing and improving sustainability issues requires knowledge and intensive work. None of the sustainability challenges can be solved quickly or easily. But they all require manufacturers and customers to listen to each other and work together.

This work is never over, but an on-going journey in which we communicate in constant dialogue with our stakeholders. We are researching new technologies, alternative materials and concepts. Each of these changes has the potential to contribute to progress in sustainability.
Related Documents
Magazine | BioNews 55 (July 2021)