text.skipToContent
text.skipToNavigation
You are about to leave this site.
---
Please be aware that your current cart is not saved yet and cannot be restored on the new site nor when you come back. If you want to save your cart please login in into your account.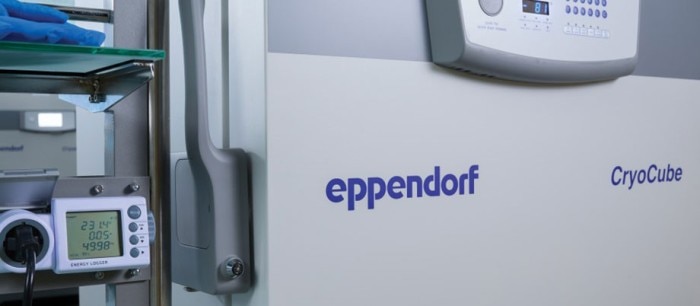 How to save energy with my ULT freezer?
Lab Academy
Molecular Biology

Cell Biology

Freezers & Accessories

Cell Culture

Lab Routine

Efficiency

Storage

FAQ
Answer by Dr. Jan-Hendrik Bebermeier, Global Marketing Manager at Eppendorf

This article appeared first in " Inside Cell Culture ", the monthly newsletter for cell culture professionals


Sustainability and ULT freezers may seem like an opposing combination: even the latest and most environmentallyfriendly and energyefficient ULTs still require a significant amount of power to maintain extremely low temperatures of -80 °C 24/7. With today's high energy costs and increased focus on environmental consciousness, energy conservation has become even more important in the lab. But how much energy is needed for the ULT freezer per day at the dedicated -80 °C and in daily, routine operation? How much energy savings and improved efficiency of the cooling system can be relied upon?
Installation: The instrument should be installed according to the instructions in the Eppendorf operating manual. By definition, this is 150 mm/ 6 in from the back wall and at least 150 mm/ 6 in from lateral objects. The 150 mm are commonly recommended by many suppliers to allow for air movement around the instrument.
Temperature change: The set point change from -80 °C to -70 °C saves energy. On average, the change results in a reduction of energy consumption by ca. 30% for Eppendorf CryoCube® freezer. These data are based on Eppendorf-external tests with three empty units (230 V) in parallel and 20 °C room temperature.
Opening: Keep the opening of the freezer as short as possible. If your ULT freezer has inner doors, limit the opening to one door.
Maintenance and Service: ULT freezers run 24/7 for many years. A few regular maintenance tasks will extend the lifetime of the freezer and ensure optimal energy consumption. Remove dust from the heat exchanger and clean the air filter on a regular basis.