text.skipToContent
text.skipToNavigation
You are about to leave this site.
---
Please be aware that your current cart is not saved yet and cannot be restored on the new site nor when you come back. If you want to save your cart please login in into your account.
Website User Guide - eShop Features
Order History
To view details of your past online shop orders or to replicate past orders, follow these simple steps to access the online shop order history:

1. Log in to your account

2. Click at "myEppendorf" at the top menu

3. Click at "My Orders"

4. You´ll find an overview of all your recent orders

5. Click on an order to see all order details

6. If you opened an order click at one of the "Add to cart" buttons to add your recent order in your cart and order it again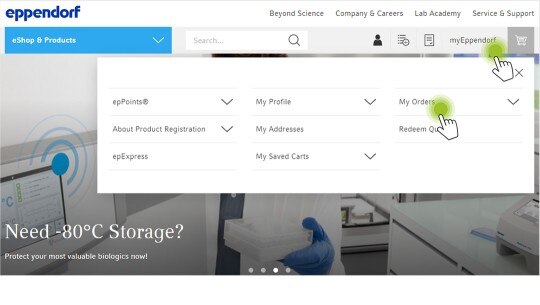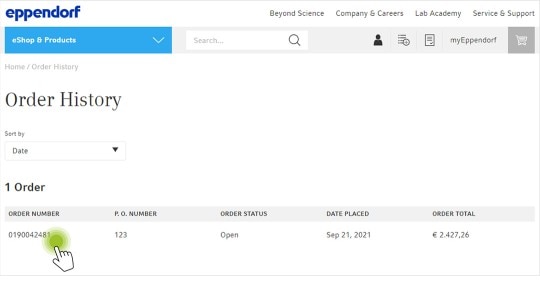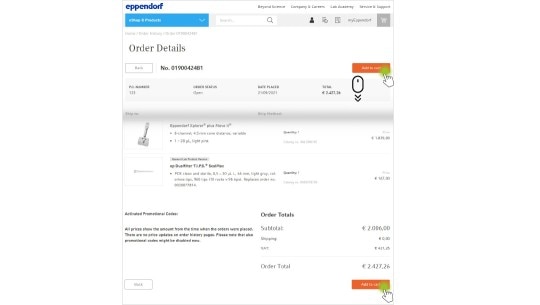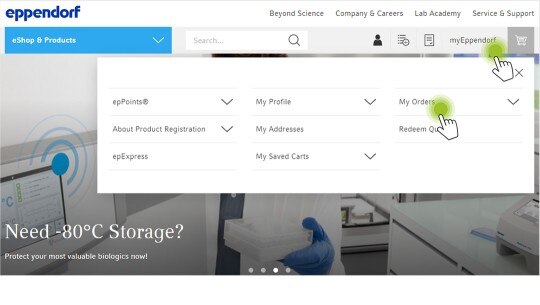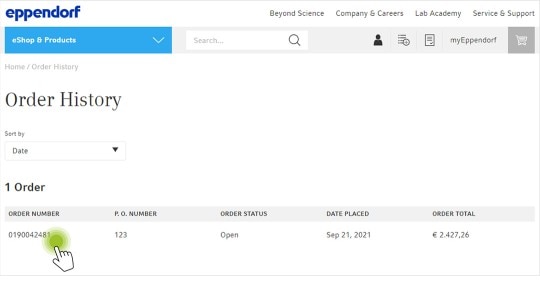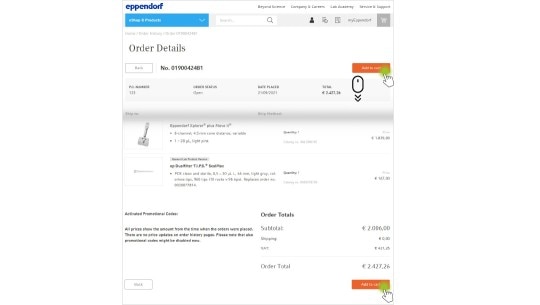 Videos not loading, because cookies have been rejected. Change your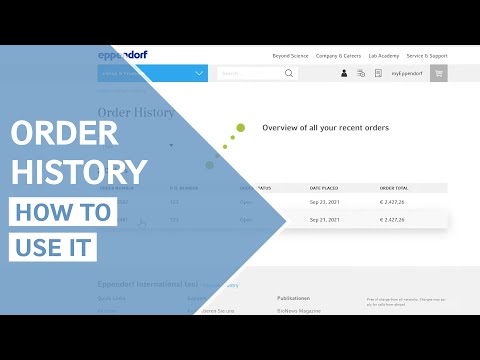 Quick Order & Batch Order
Already know the part/catalog numbers you would like to order? Just enter the part numbers on this page to add everything to your cart.

1. Log in to your account

2. Click at the icon "Quick Order/Batch Order" at the top menu

A. Quick Order: Enter the catalog number line by line. Click at "Reset Form" to reset the list. Click at "Add to cart" once all items are added

B. Batch Order: Click at "Use our Batch Order" then follow the "Template download" guide. Click at "Choose File" and choose your CSV file. Click at "Import"
PLEASE NOTE:
Feature may not be available in all countries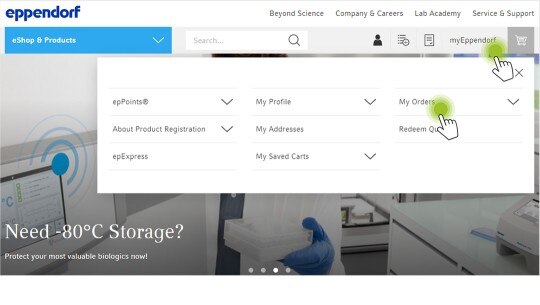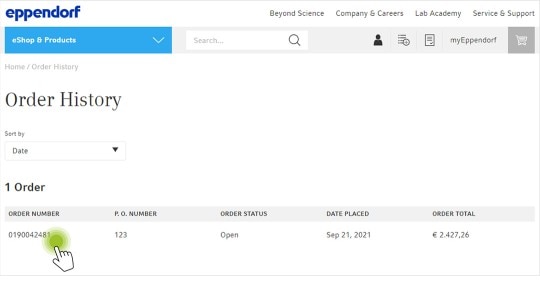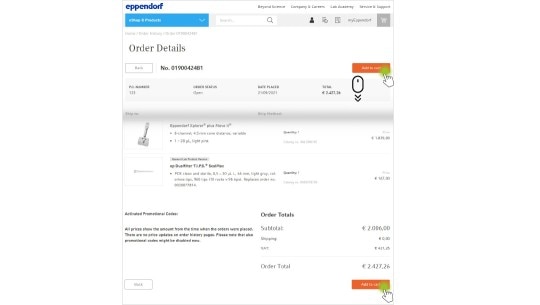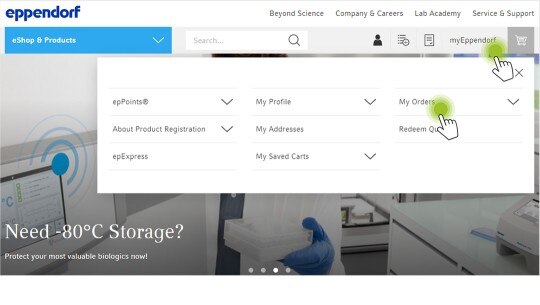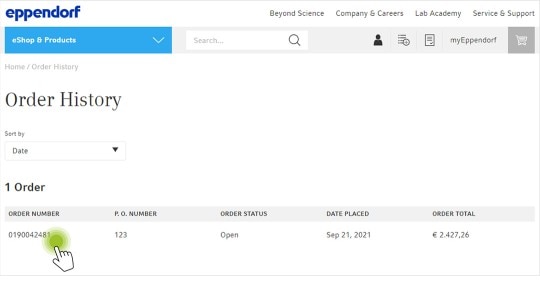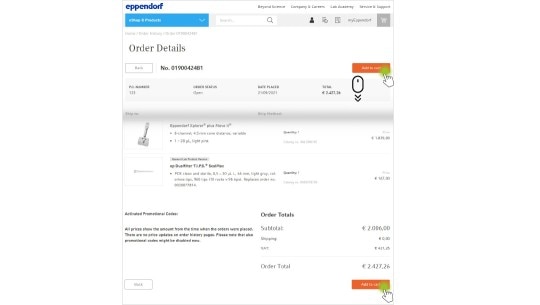 Videos not loading, because cookies have been rejected. Change your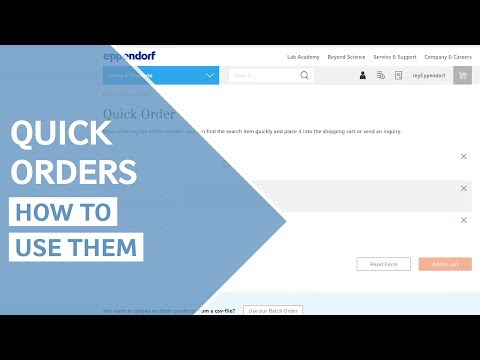 Videos not loading, because cookies have been rejected. Change your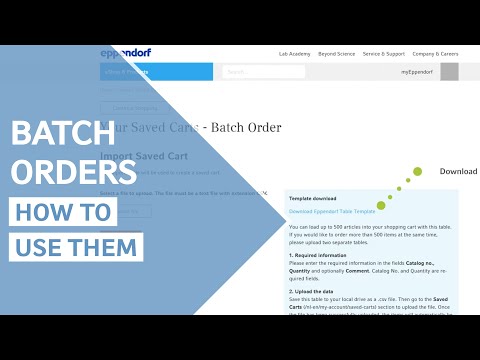 Saved Shopping Carts
If you order the same articles repeatedly, free up time with saved shopping carts.
1. Log in to your account
2. Go to your shopping cart and click at "Save Your Cart"
3. Choose a name for you cart and add a description (optionally) and click at "Save
4. To restore a saved cart, click at "myEppendorf" at the top menu
5. Click at "My Saved Carts"
6. You´ll find an overview of all your saved shopping carts
A. Click at "The Name of your Saved Cart" to see the exact cart with all details
B. Click at "Restore" to reuse your saved cart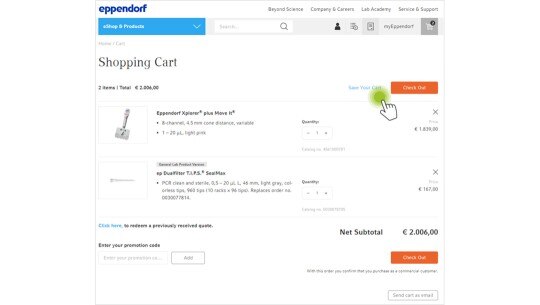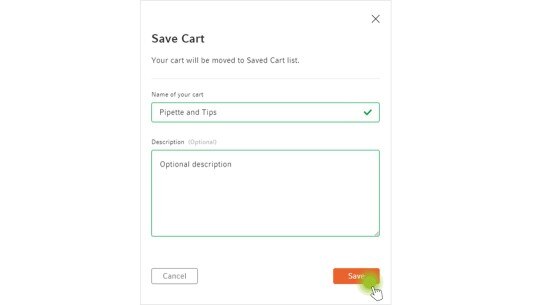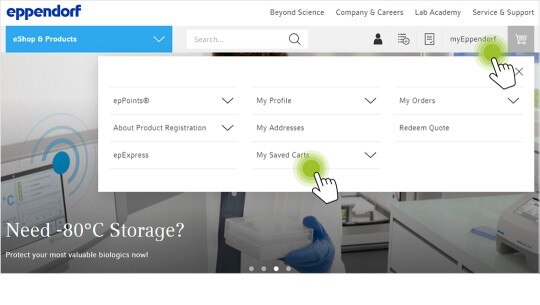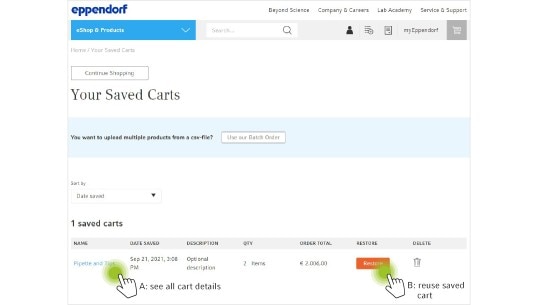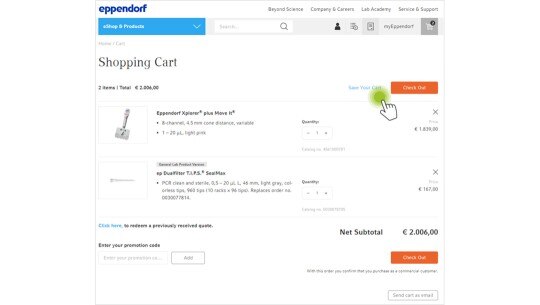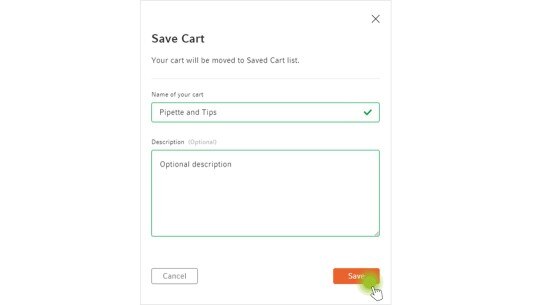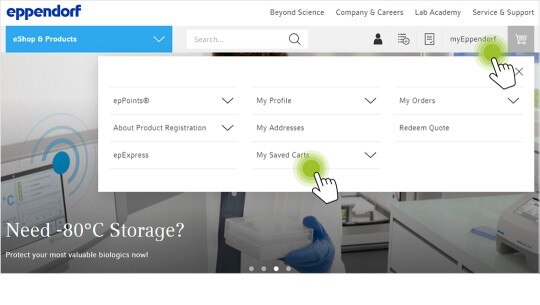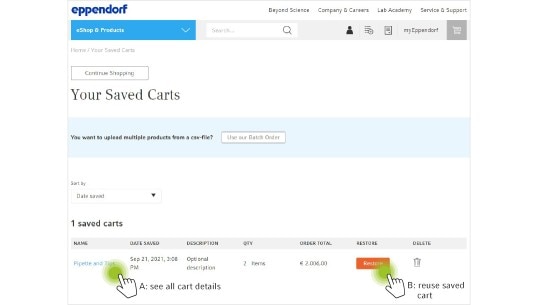 Videos not loading, because cookies have been rejected. Change your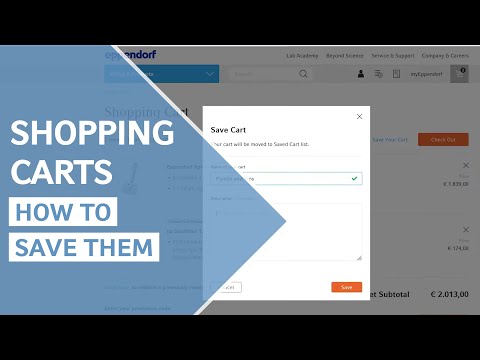 *Feature may not be available in all countries