text.skipToContent
text.skipToNavigation
You are about to leave this site.
---
Please be aware that your current cart is not saved yet and cannot be restored on the new site nor when you come back. If you want to save your cart please login in into your account.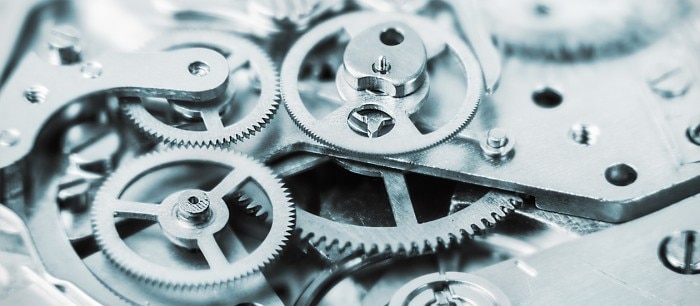 Automatic Dispensing with Electronic Pipettes – Pipette like Clockwork!
Dr. Stefanie Rösel Lab Academy
Pharma

Molecular Biology

Biotechnology

Nature

Food & Beverage

Forensic

Microbiology

Health & Medicine

Cell Biology

Lab Routine

Pipetting & Dispensing

Efficiency

Amplification & PCR

Ergonomics

Essay
Aspirate. Dispense. Aspirate. Dispense. Bored by repetitive pipetting of buffers, master mixes or media? Annoyed about inefficiency? Craving for a more time-efficient pipetting solution? Then decide whether you want to stick to old habits or enter the professional league. Filling 96 or 384-well microplates or a series of tubes can be very fast and super easy! Read how automatic dispensing with electronic pipettes make you pipette like clockwork in routine high-throughput applications.
Old (pipetting) habits die hard, don't they?

The preparation of PCR, ELISA or cell-based assays is time-consuming routine pipettingwork. Microplates, long series of tubes or PCR strips have to be filled with master mixes, buffers or media. The higher the throughput, the more numerous the reaction vessels, the longer it takes. In short, a very laborious procedure, especially if the optimal pipettes are not at hand, or even worse: when mechanical single-channel pipettes are the only available choice. Even if you only need 1 second per well, it then takes about 6.5 minutes for a whole 384-well plate.
In daily practice every second counts. Therefore, a selection of pipettes should always be available on each laboratory bench in order to solve each task as efficiently as possible. The already widely used multi-channel pipettes are a bit more advanced, of course. However, each row or column has to be pipetted separately, and new liquid has to be aspirated repeatedly.

Automatic dispensing with electronic pipettes - incredibly fast & super easy

Imagine, you prepare PCR, ELISA or cell-based assays as easy as pie by filling multiple rows/columns or tubes one after the other without new aspiration step. Sounds good? Then switch to electronic multi-channel pipettes with automatic dispensing mode - the best tools for fast and easy processing of routine applications! Here you go:
Set volume and speed
Aspirate liquid once
Automatically dispense equal volumes by just holding the rocker all the way down
Simply move the pipette from one position to the next simultaneously

That's it! Watch the video below.
Videos not loading, because cookies have been rejected. Change your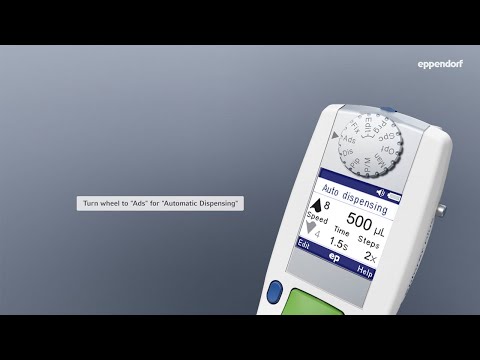 The benefits of using an electronic pipette with automatic dispensing mode:
Long-term time-saving in daily pipetting routine
Easily concentrate on your plate
Make fewer mistakes
Relaxed hand
Enjoy peace of mind

Tips for your upgrade
Tip #1:
Select an intuitive and easy to use
electronic pipette
model:
No complicated submenus, instead immediate selection of the desired function, e.g. via a rotary wheel
Intuitive color display showing the number of pipetting steps, speed and volumes
Easy editing of parameters without complicated programming


Tip #2:
For liquids with physical properties different than water, you at least need to apply improved
pipetting techniques.
This applies, for instance, to viscous and volatile liquids.
Tip #3:
However, to achieve highest accuracy and reproducibility, a
direct-displacement pipette
will be the best choice.
Don't be afraid to try new things. When this hurdle is overcome, you'll be rewarded.