text.skipToContent
text.skipToNavigation
You are about to leave this site.
---
Please be aware that your current cart is not saved yet and cannot be restored on the new site nor when you come back. If you want to save your cart please login in into your account.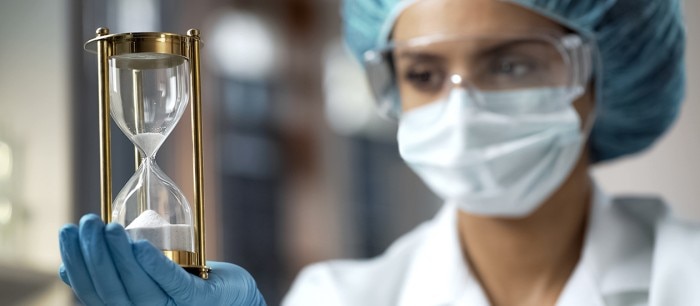 Washing Pellets – It Works Faster with Electronic Pipettes!
Dr. Stefanie Rösel Lab Academy
Pharma

Molecular Biology

Biotechnology

Nature

Food & Beverage

Forensic

Microbiology

Health & Medicine

Cell Biology

Lab Routine

Pipetting & Dispensing

Efficiency

Amplification & PCR

Ergonomics

Essay
Repeated pipetting back and forth for removing or pooling supernatants kills efficiency. And in today's high-throughput lab culture, every second counts. To make the most of every second, an electronic pipette has something in store for you: multi-aspiration. This mode can speed up routines - super convenient und incredibly easy. Find out how!
Back and forth, and back again
Washing of pellets and subsequent discarding of supernatants requires many individual pipetting steps. The same applies to pooling of protein, peptide or virus containing supernatants for subsequent analysis. This could take forever, depending on the quantity of your samples, as step by step supernatants are removed and discarded or successively transferred into a collection vessel. To remove supernatants, you have to juggle your concentration repeatedly back and forth between not only between various reaction vessels and waste containers, but also put strain on your arm to keep moving. This can become inefficient and exhausting after a while.

Multi-aspiration with an electronic pipette – surprisingly easy and efficient
The solution: multi-aspiration instead of pipetting repeatedly back and forth. You never heard about it? Multi-aspiration is the consecutive aspiration of equal volumes of supernatants in one pipette tip. Of course, at your desired speed and volume. If you already have an electronic pipette, check out this straightforward feature.
The multi-aspiration mode functions in these easy to follow steps:
Adjust the volume and pipetting speed
Aspirate multiple supernatants successively in one tip
Dispense or discard
Done!
Watch electronic pipetting video "Multi-aspiration with Eppendorf Xplorer® Plus"
Videos not loading, because cookies have been rejected. Change your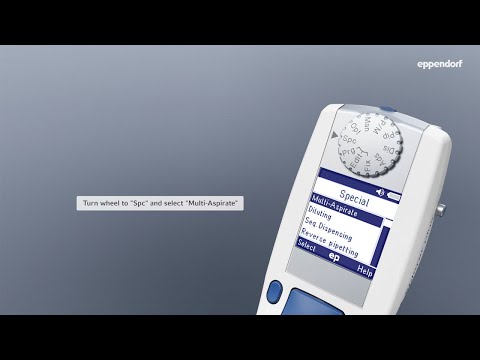 Your benefits of multi-aspiration with electronic pipettes
Washing pellets and pooling supernatants for analysis with the multi-aspiration mode of an electronic pipette is superior to single aspiration with a manual pipette in many aspects:
Faster removal or discarding of supernatants
Simplified pooling of supernatants for analysis
Fewer mistakes due to focused concentration
Supports ergonomic work flow due to reduced arm movements
Electronic pipettes – absolutely innovative & comfortable to use
The multi-aspiration mode shows, that electronic pipettes can do a lot more than you think and are easier to handle. Several other functions are available to support your daily work. Visit
Eppendorf's handling solutions site
regularly to find out more.
If you are interested in electronic pipettes, here is why it could be the perfect pipette for you:
No complicated submenus: instead of a complicated programming menu, our rotary wheel can help you select the desired function as quickly and easily as possible
An intuitive color display showing you all parameters can help identify the number of pipetting steps, pipetting speed and liquid volume at a glance