text.skipToContent
text.skipToNavigation
You are about to leave this site.
---
Please be aware that your current cart is not saved yet and cannot be restored on the new site nor when you come back. If you want to save your cart please login in into your account.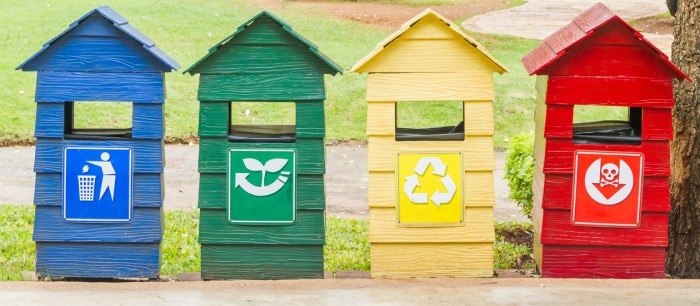 Drowning in Waste
Every day we generate five to six million tons of waste all around the world. That adds up to more than two billion tons per year, making it a genuine global issue. These huge amounts of waste are not only a threat to the environment, but also to public health and the economy. The United Nation's Global Waste Management Outlook got to the heart of the matter when it said: "Science has demonstrated that we are on an unsustainable path, and that urgent and united action is required to correct this."

A global view


Waste not only includes household garbage, wastewater or agricultural and industrial refuse, but also hazardous substances that stem from medical and electronic products. Poor waste management contributes to air pollution and contaminates surface soil, groundwater and the oceans. Apart from impacting the environment, waste is also an economic issue. Beaches littered with plastic waste can decrease tourism, while contaminated rivers damage the fishery business. Uncontrolled burning of municipal and industrial waste leads to particulate and persistent organic pollutant emissions that pose a risk to public health and the climate.
Since the 1960's, many developed countries have successfully implemented waste management strategies, while less affluent countries are still facing major challenges. However, implementing sustainable strategies for waste management is all the more important since the world population is growing steadily and will probably exceed the 10 billion mark by the end of the 21st century.


Supporting sustainable development


Early waste management strategies focused on how to dispose of and process waste. These days waste is viewed more as a resource. Waste recycling is on the rise in developed countries. According to eurostat, in Europe the municipal waste recycling rate increased from around 33 percent in 2006, to 46 percent in 2016, and continues to grow. In addition, organic, or so-called biogenic waste such as kitchen garbage, agricultural crop residues or wood debris, is being converted into energy or fertilizer products. As this trend continues, biomass energy will become a major alternative to fossil fuel sources.


Global plea: reduce, reuse and recycle!


As stated by the United Nations: "Bringing waste under control is not enough - we have to move from waste management in a linear economy to resource management in a circular way." In North America, 99 percent of the total materials flow ends up as waste within six months, an appalling statistic that likely reflects the situation in all other developed countries. It also illustrates that the best way to reduce the environmental impact of waste is to prevent it. Tackling this serious challenge requires contributions from everyone involved – from every consumer and industry, to each and every government across the globe. The path to circular resource management includes strict waste separation, which facilitates the reuse and recycling of raw materials. It also calls for process and product designs that encourage repair, reuse and remanufacturing, and emphasizes clean material cycles, energy savings and recovery.

National governments should be providing a framework that incents industries and businesses to move forward with reuse and recycling activities. On the other hand, as individuals we shouldn't rely solely on government efforts. Instead, we need to act on our own. Many companies already follow corporate sustainability strategies that may include recycling and reusing of production waste, reliance on renewable energy sources, wastewater recycling and the responsible use of raw materials. However, all of us are in a position to promote the idea of a circular economy. While striving for a world with zero waste might be both unrealistic and unnecessary, we can at least do more to collect and sort the waste we accumulate, refrain from replacing our technical devices too soon, repair more things and perhaps wear that old pullover for one more season before buying a new one. When we do that collectively, we make the world a better place.