text.skipToContent
text.skipToNavigation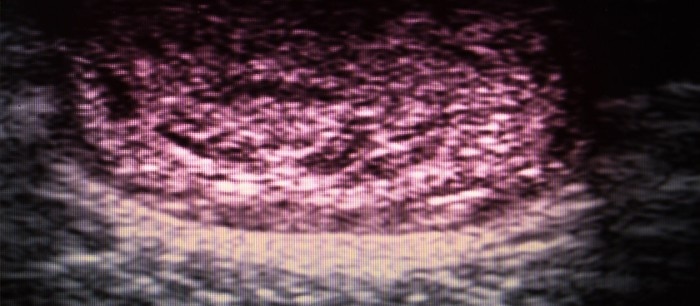 Eyes on Cancer Therapy - From University and Hospital to Start-up
Explore Life Science
For this issue we have interviewed Dr. Harri Sihto, a 42-years-old researcher and entrepreneur. Dr. Sihto is the Chairman of the Board at Sartar Therapeutics Ltd. and Adjunct Professor of Cancer Biology at the University of Helsinki, Finland. His career has focused on molecular cancer research and rare cancers for 15 years and he has recently co-founded the biotech company that is developing new targeted therapies for a rare soft-tissue tumor – the gastrointestinal stromal tumor or GIST.
What made you chose cancer research as your field of study?
I had always like a molecular biology even back in high school. My first contact with cancer research was on prostate cancer in lab practical school and I really like the work. I like the challenges that come with research and trying to solve them.

What are the challenges in this field of research?
Well, for GIST, it is a soft-tissue sarcoma, so it is not easy to have samples to work on. There are not many in vivo models and there are only five established cell lines available, one in Japan and four others in the same lab in US. For our recent publication (O.P.Pulkka et al., Clin Cancer Res, published December 7 2018), we had fortunately obtained two of the cell lines courtesy of Dr. Jonathan A. Fletcher from Harvard Medical School. The findings from this project formed the basis of our company's research direction and product.

What motivated you to establish a company to commercialize your findings?
GIST patients frequently developed second mutations that confer drug resistance, leading to disease progression. The current therapy for these cases is still lacking. Hence, there is a high need for novel effective agents for treatment of patients with advanced GIST. Our research findings have high commercial value, but realizing such findings to a usable product requires a lot of resources. Starting a company would allow us to seek out funding for further R&D, license, etc.

What major challenges did you encounter along the way?
Fundraising is a major challenge. Finland is far from the big pharma players and there are not many local investors in the drug development field. Fortunately, we managed to get some good partners such as DelsiTech®*, another Finnish company specializing in innovative drug delivery and development. Accelerator programs like SPARK Finland help a lot for networking.

You mentioned that you are in the process of improving the drug. What sorts of improvement can we expect?
The drug in focus – anagrelide, is currently an oral drug. It has very fast turnover rate and requires the patients to take high doses of up to four times a day depending on disease severity. Such high dosage may cause acute adverse effects when drug concentration peak goes up in the serum. We are working to develop a drug version with controlled release of once a week. The drug depot will be located under the skin and dissolve there slowly into the blood stream. This steady release method will increase the bioavailability and can increase the length of effectiveness of the drug.

What are the accomplishments that you are most proud of?
We have developed something that can help the public, and it's not all just academic. Not everyone from academic background can start a company, even if it is just a company with small starting capital.

What do you most look forward to next?
A reformulated drug product. With it, we can pitch for next investment, test the drugs and perform more efficacy studies, pharmacokinetic studies, etc.



Dr. Harri Sihto and Mr. Olli-Pekka Pulkka, founding members and board members of Sartar Therapeutics, standing together at Biomedicum Helsinki, where the research for the drug was originally made.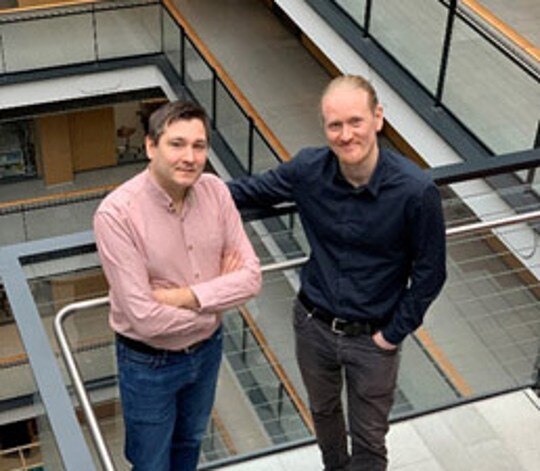 * DelsiTech® is a registered trademark of Bioxid Ltd Oy, Finland.