text.skipToContent
text.skipToNavigation
Eppendorf Visionary Technologies
The Lab 4.0 is advancing. Tune in and see how visionary technologies support your and your labs needs.
Videos not loading, because cookies have been rejected. Change your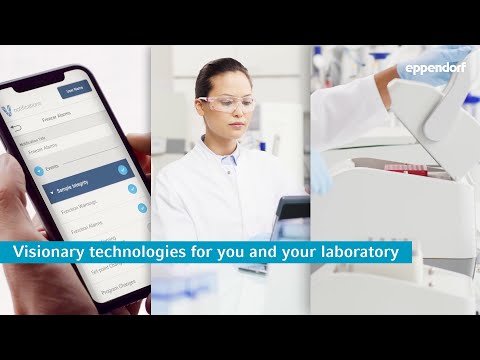 Your research enhanced with digital solutions
Streamlined processes and operations are crucial for a successful laboratory. Once considered a vision, digitalization of the lab is becoming reality thanks to the advent of innovative digital lab solutions that aim to increase productivity when handling routine tasks in your lab.

And when it comes to digitalization, connectivity is key.
Join the digital revolution!
We're here to help you on your journey to lab digitalization with trusted digital lab solutions that enable you to:
Explore blog post on digital transformation, white papers, webinars and more.