text.skipToContent
text.skipToNavigation

バイオリアクターテクノロジーのシナジー効果とポリマー生産の利点を最大限に活かし、Eppendorfは世界にその能力を示しながら、バイオプロセスの市場を必要とするお客様に有益なリソースを提供し続けています。
バイオプロセスに関するEppendorfのポートフォリオには、研究開発、プロセス開発、パイロットや製品のための、総合的かつ拡張性豊かなハードウェアとソフトウェアがそろっています。広範囲に渡るバイオプロセスの分野において、厳しい品質要求に応えることのできるシングルソース、そして産業および研究のための利便性を求める方のためのものばかりです。
Bioprocess Maintenance – Discover the Advantages
As with all complex technical systems, Eppendorf bioprocess equipment should be maintained regularly to keep all parts in good working order. This maintenance avoids cost-intensive down times and contributes to preservation of value.

Eppendorf Bioprocess Performance Plans help you to maintain the optimal performance of your equipment over years of frequent use.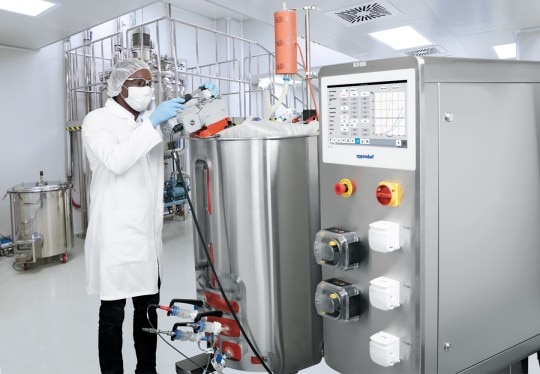 The perfect start – Shakers and Incubators
Reproducible bioprocess results can only be achieved, if the starter cultures are grown in a stress-free, well-regulated environment. With almost 80 years of experience in the field of shakers and CO2 incubators, we connect your processes with our innovative incubation devices - also in the digital age.