text.skipToContent
text.skipToNavigation

Eppendorfでは、さまざまなニーズに対応できるように3系列のフリーザーを用意しています。Eppendorf High-Efficiencyディープフリーザーはエネルギー効率における新たな基準を示す製品、Eppendorf Innova®ディープフリーザーおよびEppendorfディープフリーザーは、エネルギー消費を最低限に抑えながら、比類のないサンプル品質の維持を達成している製品として高い評価を得ています。Eppendorf製フリーザーは、その迅速な納入およびサービスの提供とあいまって、フリーザーの基準を常に引き上げ続けています。最初の製品設計から最終的な納品まで、Eppendorf製フリーザーには、品質に対する最高の基準が適用されています。Eppendorfは、高い性能、サンプルの安全性、および利便性をお届けしたいと念願しています。
Did you ever calculate the value of the contents of your freezer?
All the hours, days, weeks, and months spent on your samples? More than 50,000 samples fit into large, standard. The value of every single sample differs – from simple buffers to high-value cell extracts, expensive enzymes, or very rare sample material. Assuming an average value of 10 euros per vial, the total value already reaches 500,000 euros.When predominantly storing high-value samples which are a result of months of work – you reach a value in your freezer far beyond half a million euros.Your new freezer is not limited to being a storage room for samples. This instrument is your assurance for long-term scientific success, it guards the results of your work.
Eppendorf freezers are equipped with reliable heavy-duty compressors (2-stage cascade cooling system). Quick pull-down times enable fast re-use after cleaning/defrosting of the instrument. The freezers have short recovery times back to -80°C after opening to provide extra sample safety. Their temperature range is from -50°C to -86°C. For even higher sample safety, the Eppendorf freezers can be equipped with CO2/LN2 back-up systems and a chart recorder. Temperature monitor systems can be used to monitor the freezers remotely.
Do You Worry About Your Samples?
Despite all trends for energy saving, the goal of an ULT freezer should always be providing you a safe storage for your high-value samples. Did you ever calculate the value within your freezer? All the countless hours, days, weeks, months, and even years of work spent on your samples?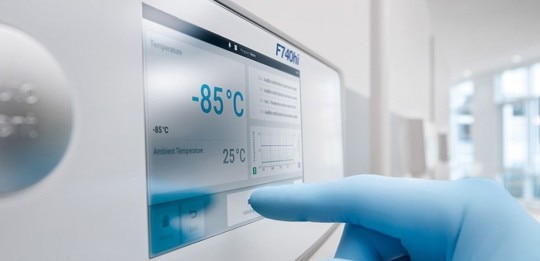 Sample identification needed?
Sorting samples in freezer boxes and freezer racks is the first level of improved storage efficiency. Correct and stable labeling is your next level: The SafeCode system provides prelabeled, barcoded vessels with 3-level coding in multiple formats to safeguard your samples and improve your processes.
Eppendorf DataPort provides all relevant vessel information for complete documentation such as certificates, lot number, drawings, and order number, all online.
Manage your barcoded samples with sample management software like eLABJournal.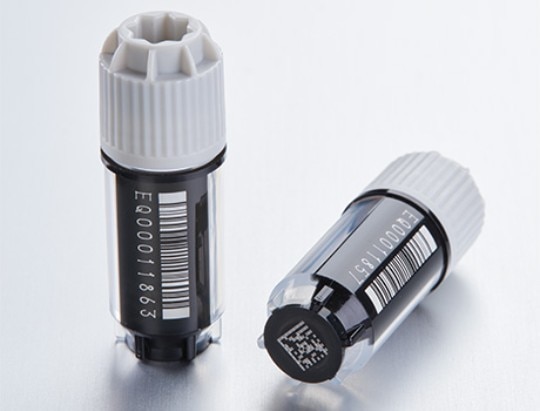 Lost in samples? Stay organized!
Over many years, you collect hundreds and thousands of samples – samples that are the results of years of hard work – samples of high value. When storing these in the ULT freezer at -80°C, it is vital to keep them safe and accessible.
Many scientists still use spreadsheets or even paper-based lists to keep track of their storage. While these solutions may work most of the time, they are susceptible to human error, damage, and misplacement.
Keep track of your samples with eLABInventory
eLABInventory is a sample management software.
Start a free 30-day trial!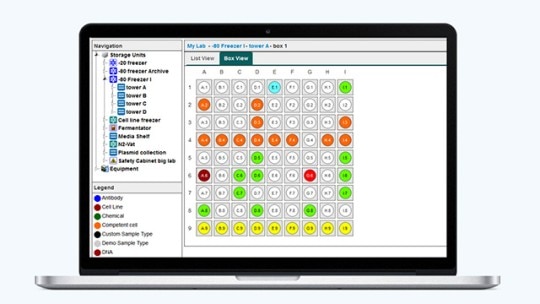 Struggling with paper-based documentation?
The eLABJournal Electronic Lab Notebook offers an intuitive and flexible solution to document research and track research data like BioSpectrometer–based values. Improve efficiency when documenting, organizing, searching, and archiving collected data. With the free eLABJournal add-ons, you can extend the functionality of eLABJournal to a fully integrated Laboratory Information Management System.
Start a free 30-day trial!
Visit